Mother searches for answers in daughter's disappearance on Okinawa
by
Travis J. Tritten
November 29, 2011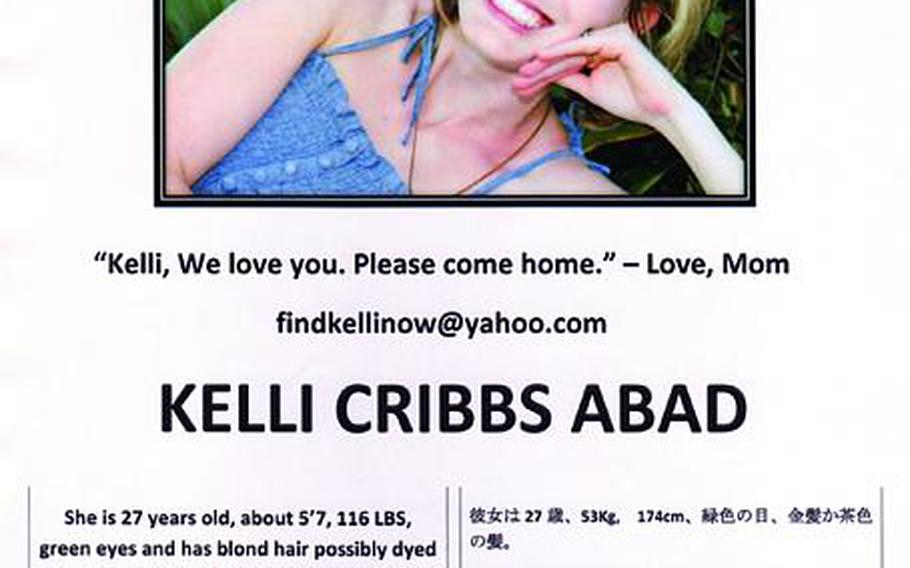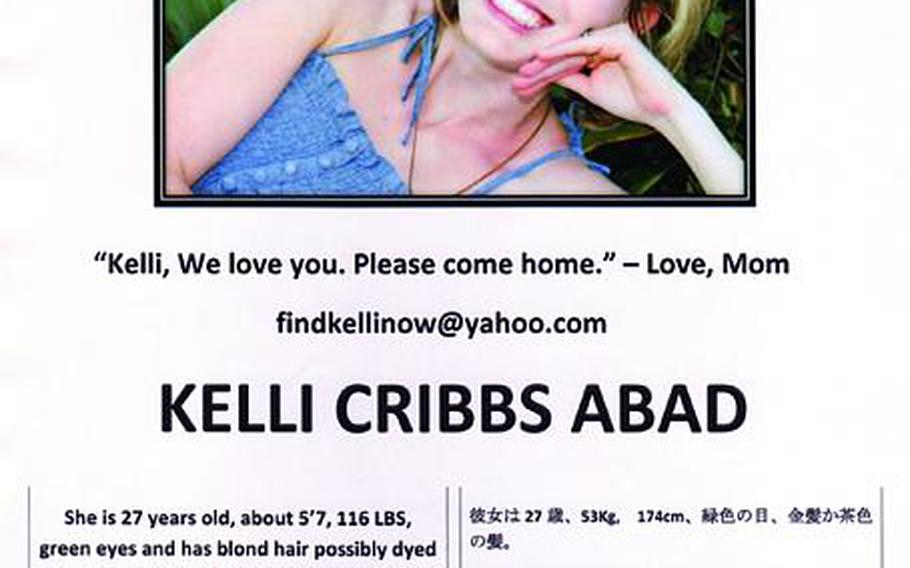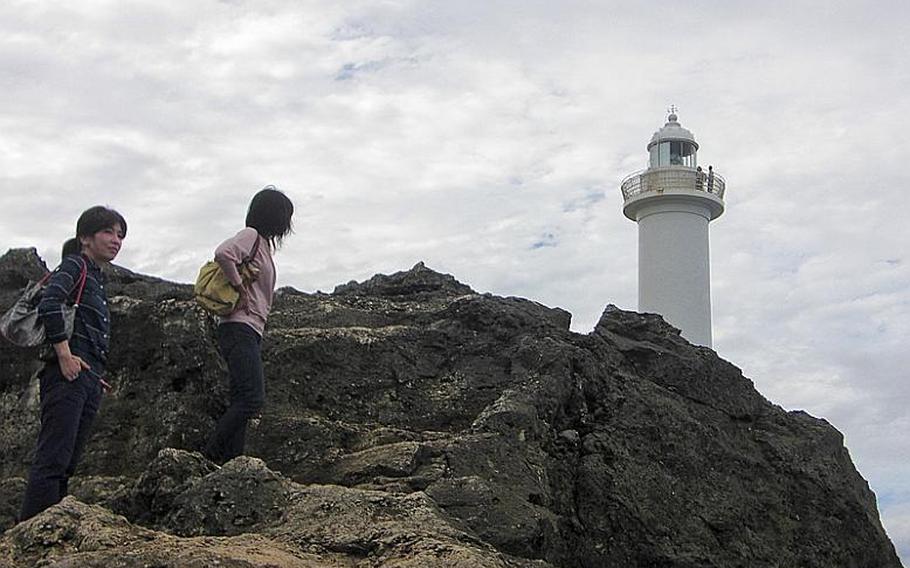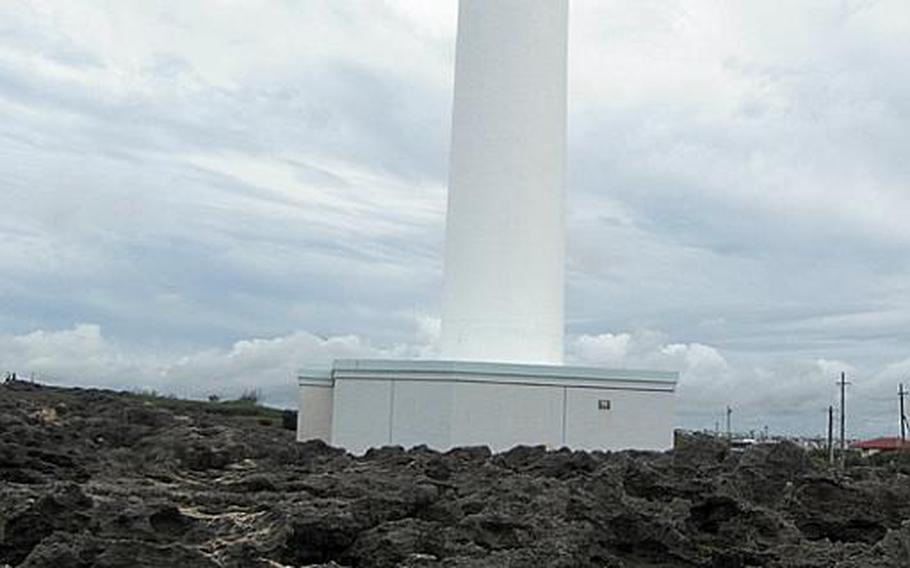 CAMP FOSTER, Okinawa – Does anyone know what happened to Kelli Abad?
Abad, an Air Force wife and mother of two young children, was last seen leaving her home on Kadena Air Base late in the evening of Oct. 26. Three days later, her SUV was found at a nearby cape.
U.S. and Japanese authorities searched the rugged coast by boat and helicopter. Divers trolled the nearshore waters. Cadaver dogs tried for a scent.
But there have been scant clues to the disappearance of the 27-year-old woman, her mother, Janice Cribbs, said Tuesday.
"It's like she just vanished," said Cribbs, who traveled from Georgia to Japan two weeks ago to search for her daughter. "In all the years she's been married, she never left the kids or went off on her own for more than a few hours to cool off."
As of Tuesday, Abad has been missing for 34 days.
Cribbs said Abad's 4-year-old daughter and 22-month-old son are struggling to understand why their mother has not returned home.
"I just don't believe she walked off and left them," she said. "She was a good mother."
The Air Force Office of Special Investigations still lists the 5-foot-7-inch sandy blonde as missing and is still actively searching for her, with the help of local Japanese authorities, Kadena Air Base spokesman Ed Gulick said.
Japanese prefectural police said Monday they have no new leads in the case.
The Air Force helped Cribbs create a public announcement -- which is running on the local American Forces Network channel -- pleading for information on Abad's case, Gulick said.
The smiling face of Abad, who has a tattoo across her shoulders that says "redneck angel," has also appeared on poles, bus stops and ATM shelters over the past week. Cribbs and others have posted the missing person fliers around military bases and in Japanese police stations on Okinawa, hoping that the photo and contact information will jar a witness' memory or convince an acquaintance to call with new details.
It is unclear what might have happened to Abad and her vehicle during the three days between her leaving the family's home and the vehicle being discovered, Cribbs said.
Cribbs said she does not want the investigation to focus only on Zanpa point, the coastal area in Yomitan about 10 miles from Kadena Air Base where Abad's green Toyota was found the weekend following her disappearance.
Abad could be anywhere and clues are needed, Cribbs said.
"Some people think they don't know anything. but they may know something."
But no new information has surfaced and time may be running out for her search.
Cribbs has a return flight to the United States on Dec. 11, though she said she cannot imagine returning to life in Georgia with no idea of her daughter's fate.
The case has also stirred deep emotions in the local military community, especially among wives, mothers and daughters, said Leila Fortier, a civilian spouse who first began following the disappearance online and then volunteered to help Cribbs.
"Those of us who don't even know Kelli feel an overwhelming compassion," Fortier said.
She said she feared the case was going cold after the search of Zanpa point by U.S. and Japanese authorities turned up nothing.
"We're trying to renew that interest and keep it alive," Fortier said. "I think [Cribbs] needs closure one way or another. She can't have that if nobody is found."
---
---
---