Months after quake, 40,000 Japanese are still homeless
---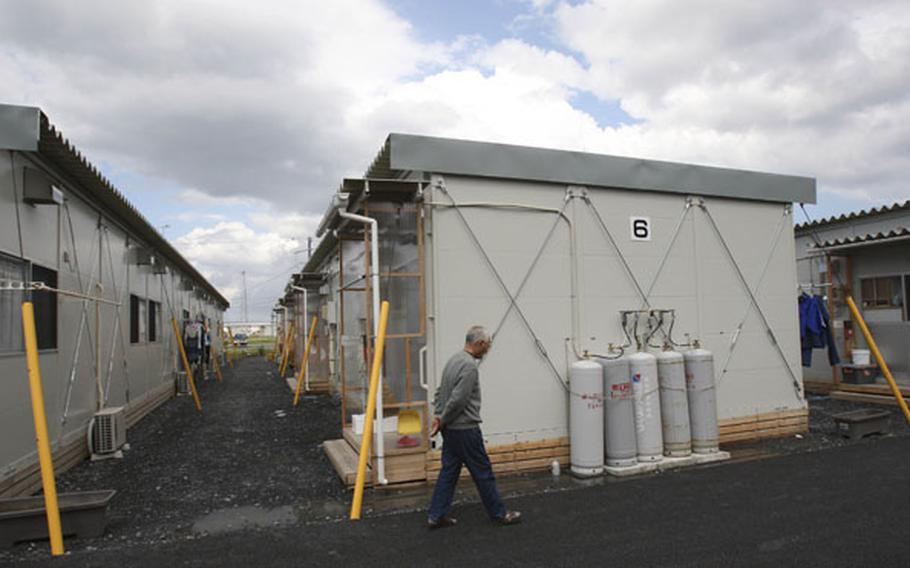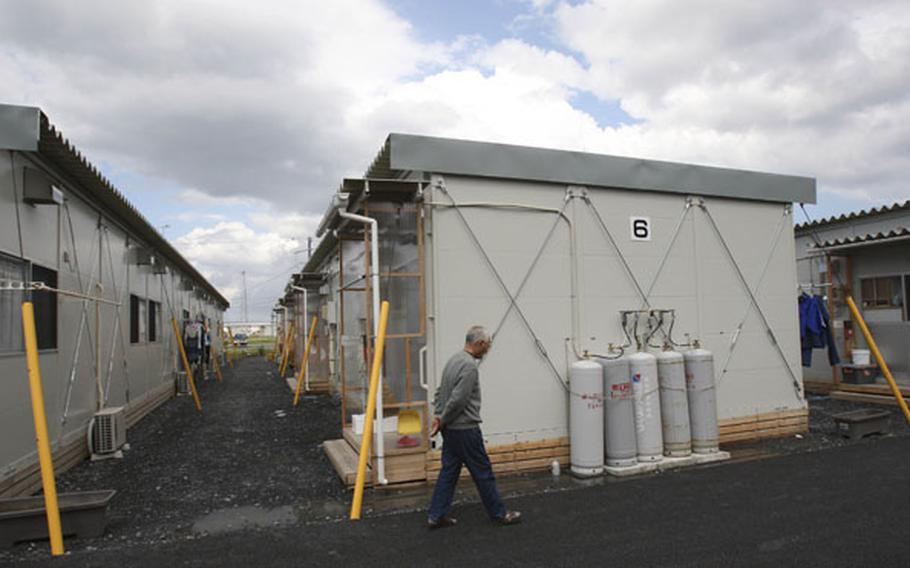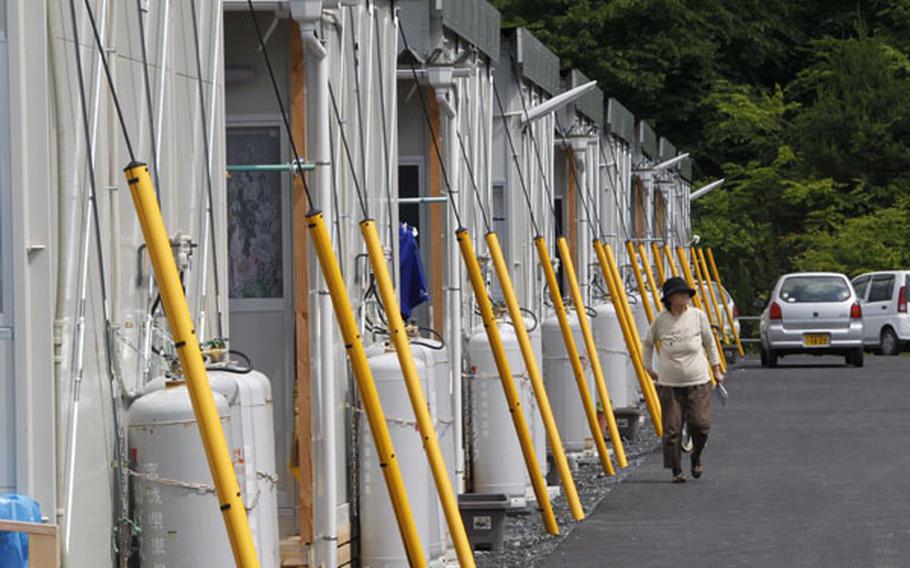 YOKOSUKA NAVAL BASE, Japan — One day after the March 11 earthquake and tsunami obliterated the seaside city of Ishinomaki, Yoshiko Kai swam through the waterlogged streets to reach her sons at Okaido Elementary School.
More than three months later, Kai and her children are still living in the school gymnasium. Despite the construction of tens of thousands of temporary housing units in the past three months, the Kais are among 40,000 Japanese people still living in schools, community centers and other homeless shelters. In April, she applied for one of the temporary homes, which average 320 square feet and two bedrooms. They are being awarded on a lottery basis, and Kai says her number hasn't been called.
As of late June, construction had yet to begin on more than 7,000 of the temporary homes needed in Miyagi prefecture.
"If there's anyone who can build them, please build them," Kai said.
Japanese local and national government officials attribute the holdup to lack of available land, as well as personal property and zoning laws that effectively prevent them from building in conveniently located parts of northeast Japan.
"In building temporary houses, we select areas that were spared by the March tsunami," said Takeshi Hiraizumi, assistant chief of Miyagi prefecture's housing division. "What's hindering a prompt supply of housing is site selection."
Miyagi prefecture expects to have its remaining sites selected by the end of August, according to the Japanese Ministry of Land, Infrastructure and Transport.
There is more land available inland for building, but some victims do not want to live so far away from their hometowns, Hiraizumi said. Such choosiness isn't just for sentimental reasons, victims say. Some of those inland sites are far from grocery stores, transportation hubs and other necessities for people who have few possessions left.
Hiraizumi said the lack of housing isn't a manpower issue. The government has been hiring private construction firms to build homes and remove debris for the past two months.
Before that, recovery efforts were led by the Japan Self-Defense Force and supported by the U.S. military's Operation Tomodachi, which included more than 20,000 U.S. servicemembers.
The U.S. military has several units that could build the small, temporary homes quickly, if called upon. The Navy's Seabees and the Air Force's Red Horse squadrons, for example, are civil engineering and construction teams trained to rebuild after the sort of damage typically sustained in battles.
However, officials say Japan hasn't asked for any substantial help from the U.S. military since early April.
"We've told them repeatedly, 'Here's what we have to offer,' " U.S. Forces Japan commander Lt. Gen. Burt Field told Stars and Stripes in June. "They have a very, I think, distinct plan on how they want to recover from this disaster."
Marine reserve Col. Grant Newsham, who directed liaison activities between the U.S. military and its Japanese counterparts during the initial relief efforts, said he did not think adding U.S. military capability to current construction efforts would make an appreciable difference.
"It is well within the capabilities of Japanese companies to do this themselves," said Newsham, who formerly worked as a foreign service officer for the U.S. Embassy in Japan.
Given that capacity, Newsham said he found it puzzling that Japan hasn't yet been able to house so many of its victims.
Many of the victims hoping to move into temporary housing must also cope with another hardship when they are selected: They must pay their utility bills, but they don't have jobs.
Kai said she has been promised partial compensation for her lost home and more from local government, but she hasn't received it.
Kazuko Iimori, who also lives with her husband and three children at Okaido Elementary School, has received 350,000 yen, or about $4,300, in relief funds. They spent most of the money on a car.
They will continue living in the school's partitioned gymnasium until their housing lottery number is called.
Iimori's primary concern remains how the tsunami and her family's struggle afterward will affect her children, ages 8, 4 and 1.
"I hope this won't result in a lasting trauma for the kids," Iimori said.
Stars and Stripes reporter Chiyomi Sumida and translator Elena Sugiyama contributed to this report.
---
---
---
---