Military welcoming back families in Japan
by
Seth Robson
April 22, 2011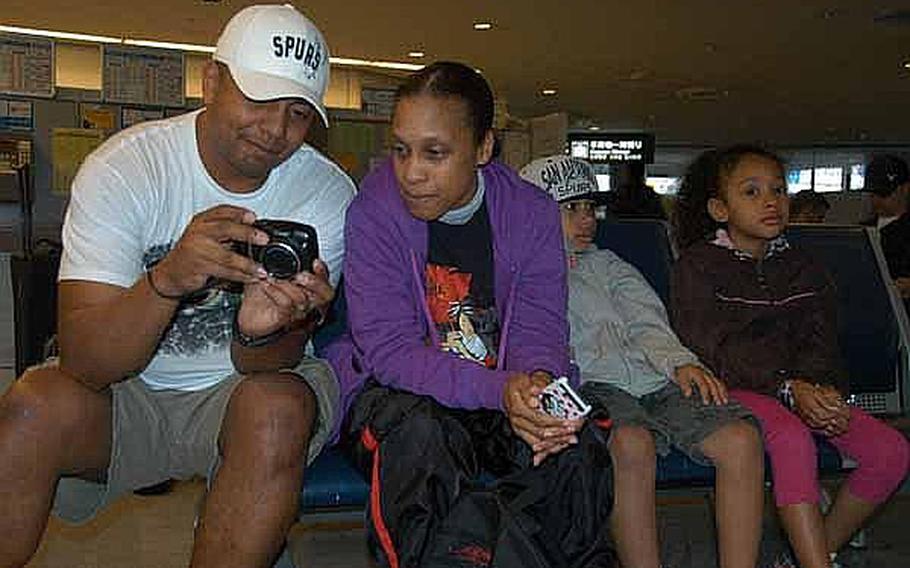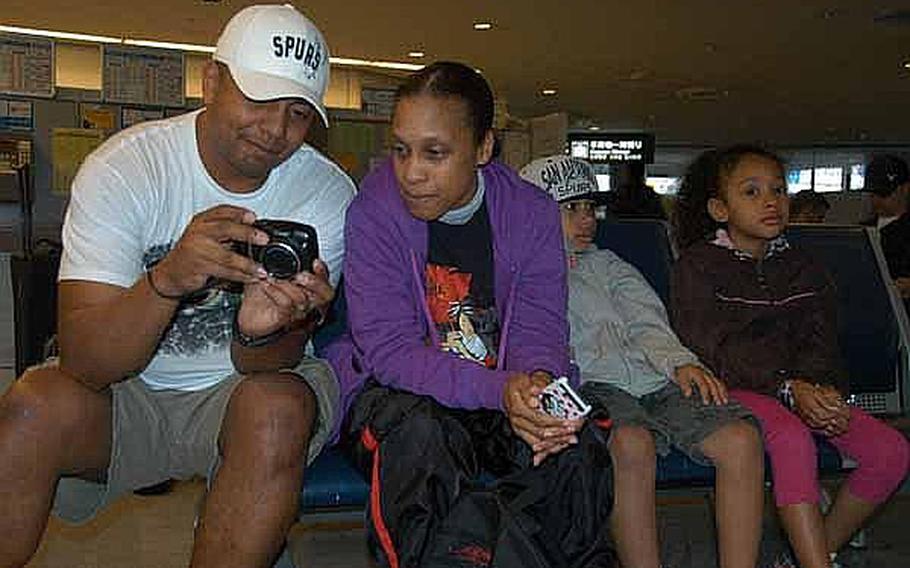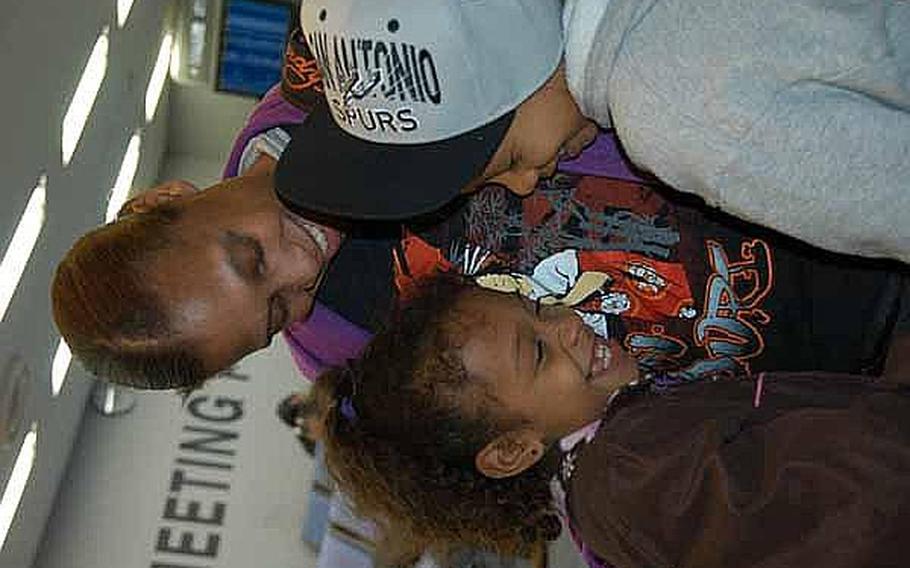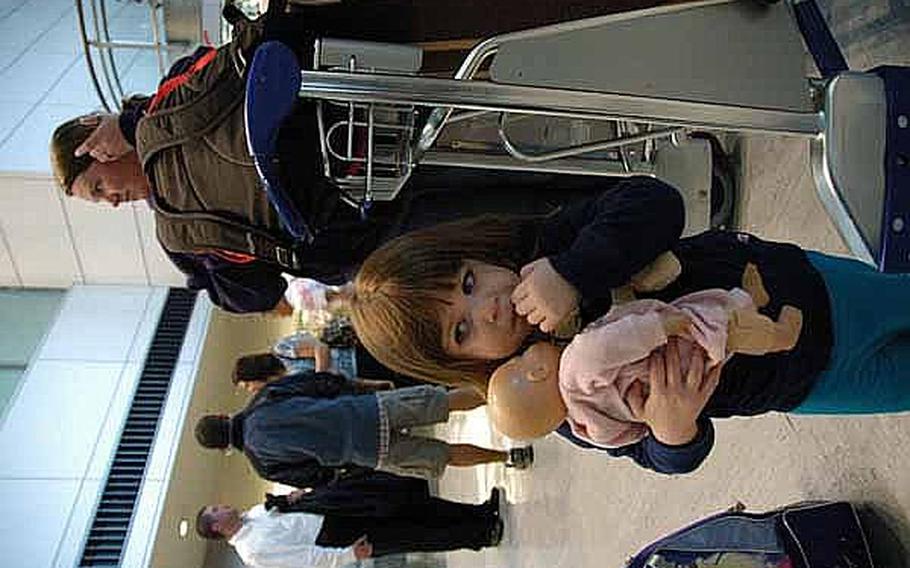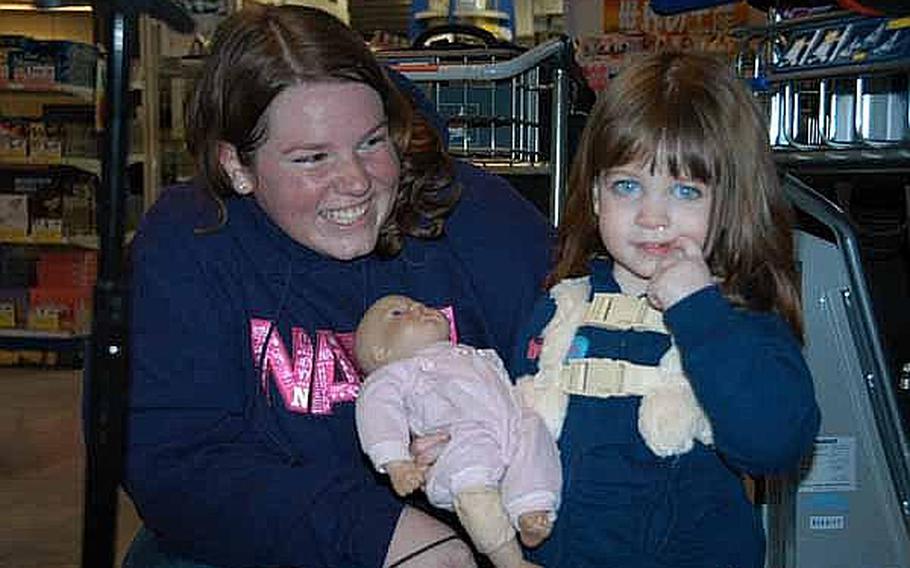 NARITA, Japan – Emily Dibble clutched her doll as she walked through the arrival hall at Tokyo's Narita International Airport.
Emily, 2, and her mother, Candace, 23, were among a group of military dependents who arrived at the airport Friday. Since the start of the week, family members — who left under the Defense Department's voluntary departure program following last month's earthquake, tsunami and nuclear disaster — have begun to return.
The toddler was eager to reunite with her father, Petty Officer 2nd Class Dean Dibble, who stayed behind at Yokosuka Naval Base to help with Operation Tomodachi – the U.S. military's effort to help the Japanese recover from the disaster.
"He wanted us out because he was worrying about us rather than his job, and his job comes first to help others," said Candace Dibble, who took Emily to her parents' home in Coolville, Ohio, on March 23.
The aftershocks that have rocked Japan since the March 11 earthquake were frightening for Emily, her mother added.
"She wouldn't sleep at night, she wasn't eating and it took her off her schedule," she said. "That's why we went home. To get her back to normal."
Ironically, a 6.1 aftershock struck Japan while the family was talking Thursday on Skype.
Candace Dibble said she's spent the past month talking to Emily about the earthquake and hopes she's better able to understand the aftershocks, which could go on for years.
"It's a lifestyle we have to get used to," she said. "Japan is used to it, and we have to get used to it, too."
In all, roughly 10,000 family members left Japan under the DOD program. It's not yet known how many will return now that the voluntary departure has been lifted. Some might choose to stay until children finish school in the States. Others will not be allowed to return because their military spouse is expecting to move to new assignments in the next two months.
Along with other family members arriving at the airport Friday, the Dibbles were welcomed home by about a dozen military personnel, who directed them to buses bound for Camp Zama, Yokota Air Base and Yokosuka. According to those personnel, the number of returnees has been growing steadily each day. Five evacuees returned on Monday, 26 on Tuesday, 85 on Wednesday and 146 on Thursday.
An additional 180 family members were expected to return around 9 p.m. Friday night at Misawa Air Base, Japan, according to base spokesman Capt. Darrick Lee. Because transportation options between Tokyo and Misawa are limited – the trains aren't running, the primary highway route is still off-limits to military personnel and local flights into Misawa City's airport are booked through May – military officials have chartered flights to bring family members from Seattle directly to Misawa.
Another family member arriving Friday at Narita, Tammy Mason, 38, said her kids – Aaron, 15, Casey, 12, and Sam, 8 – were eager to see their father, Senior Chief Petty Officer Michael Mason, who stayed behind at Yokosuka.
Tammy Mason said personnel at the base got conflicting information about the risk from radiation last month.
"They would put information out, and an hour or two later it would change," she said. "I guess everyone was just unsure about what was going to happen."
In hindsight, the evacuation seemed like it wasn't necessary, she said, adding that she didn't think the break was anything like a holiday.
"It was a hassle because I had to go on leave without pay," said Mason, who works in the human resources office on the base. "I lost my income, and the kids are behind on their school work."
Aaron Mason said he has a school project due.
"The break from school was good, but now it is kind of backfiring because I have to make up all this school work," he said.
But the kids are excited to see their friends.
"People on Facebook were like: 'Oh my God, am I ever going to see you again?' " he said.
One of the military personnel at Narita, Army Spc. Tina Johnson, 37, got big hugs from her son, Nehemiah, 10 and daughter, Leilani, 7, when they arrived back from San Antonio with her husband, Miguel Rodriguez, 40.
"I didn't want to leave (Japan)," said Rodriguez, a Camp Zama youth sports and fitness worker. "It was a long, drawn-out discussion (before the family decided to go). It was really hard for us because we have always been a really close family."
In the end, though, the stress on the kids from aftershocks and the need to let his wife concentrate on her job won out, he said.
"The separation was hard, but at that time I thought it was the best thing for them," said Johnson.
Rodriguez said the family is glad to be reunited, but that the children's grandparents are still worried.
"They were still concerned and worried about what was going on here in Japan," he said. But "I truly believe if there was a real concern of danger to families, they wouldn't have asked us to come back"
T.D. Flack contributed to this report.