Military's advice for mailing holiday gifts: 'The sooner the better'
by
Charlie Reed
November 26, 2010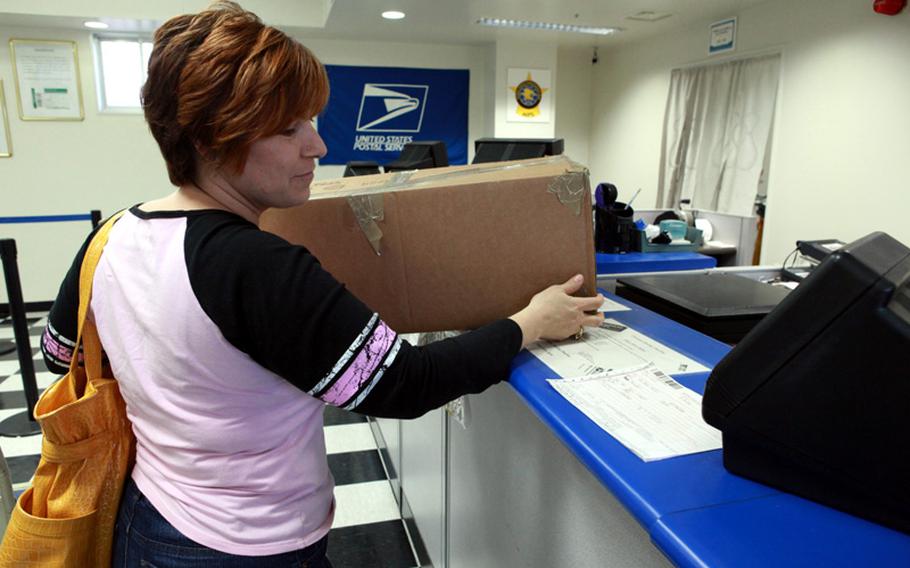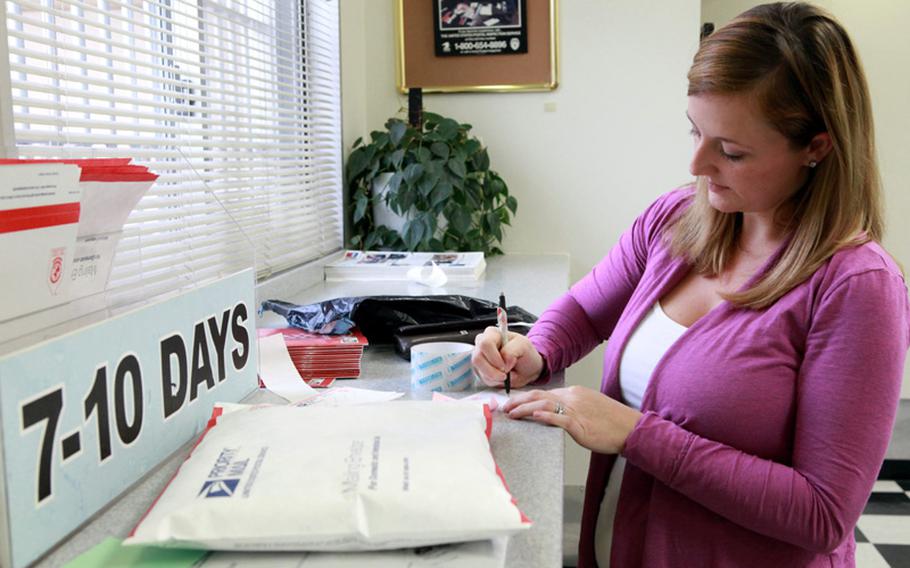 YOKOTA AIR BASE, Japan — Trying to steer clear of the holiday rush at the post office, Army Master Sgt. Eunice Haynes mailed boxes of Christmas gifts home to Killeen, Texas, on Tuesday.
Haynes didn't want to chance her gifts from Japan not reaching family and friends by Dec. 25.
"Hopefully they will get there on time," said the Yokota-based soldier.
They should, according to the military postal service's holiday mailing deadlines. Most U.S. military bases already have established cutoff dates for mailing overseas packages to the States in time for Christmas.
The deadlines vary from country to country and also depend on the class of mail a customer chooses for a package — from the free "space-available" service to express mail, the most expensive option. The military mail system is an extension of the U.S. Postal Service for troops and civilians employed by the federal government and stationed overseas.
"Don't wait until the last minute. The sooner the better," said Chief Petty Officer Alexis Barbosa, a logistics specialist at the Navy's Fleet Mail Center in Yokohama, Japan.
There are no similar guidelines for sending packages from the States to APO boxes overseas. However, those sent through U.S. standard mail should arrive — in Japan anyway — within about 30 days, said Barbosa, who recently examined U.S.-to-Japan mailing times for a graduate statistics class.
Surcharges apply to packages that exceed 108 inches when measuring length plus girth and are calculated according to the destination. The length-girth limit is 130 inches, and a 70-pound weight limit applies to all packages.
Other holiday mail reminders
- USPS boxes cannot be used to send APO-to-APO packages.
- Insure packages of value.
- Stabilize loose items in boxes with packing material.
- Avoid shipping perishables.
- Mailing alcohol is illegal and could result in a revocation of APO privileges.
Source: Yokota Air Base post office
Christmas mailing deadlines from Japan
Space Available Mail: Nov. 29
Parcel Airlift Mail: Nov. 29
Priority/First Class Mail: Dec. 6
Express Mail: Dec. 13
Christmas mailing deadlines from Korea
Space Available Mail: Nov. 26
Parcel Airlift Mail: Dec. 3
Priority/First Class Mail: Dec. 10
Express Mail: Dec. 18
---
---
---
---