Kadena stabbing trial concludes; verdict expected Friday
by
Chiyomi Sumida Travis J. Tritten
April 23, 2012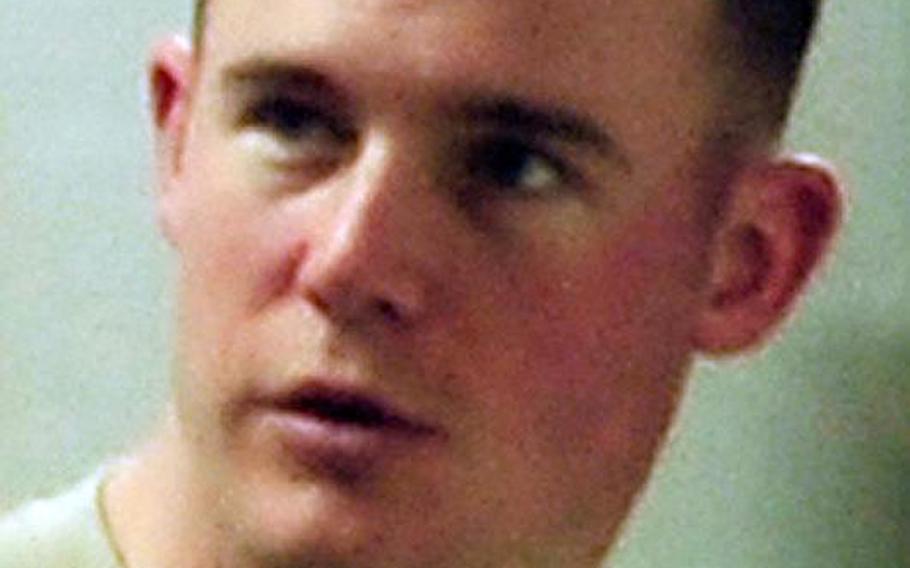 NAHA, Okinawa — The trial of a Brazilian woman charged with plotting the murder of her Kadena airman husband wrapped up Monday, with the Japanese court expected to deliver a verdict by the end of the week.
Barbara Keiko Eccleston, 33, has pleaded not guilty in the February 2011 stabbing death of her husband, Tech. Sgt. Curtis Eccleston.
Japanese prosecutors say she was the mastermind and caused the murder by manipulating an airman in her husband's squadron.
Eccleston is charged with plotting the murder for months with Staff Sgt. Nicholas Cron, who was convicted of stabbing Eccleston to death and agreed to testify against her as part of a military plea agreement. Curtis Eccleston and Cron were members of 733rd Air Mobility Squadron, based at Kadena.
Prosecutors are requesting a 23-year prison sentence for the Brazilian national, who has family ties to Japan.
Cron, who said he was in love with Eccleston, testified the two called the planned murder a "gift" and that she had pushed him to follow through with it. Many of their conversations were recorded in cell phone text messages, according to evidence presented at Eccleston's trial and Cron's court martial.
Barbara Eccleston testified the discussions with Cron about killing her husband were magical spells that had been suggested by a Brazilian fortune teller she had met online and were meant to make her husband treat her better.
"I'm not involved in this crime," Barbara Eccleston testified Monday. "But I blame myself for everything that had happened. I want to tell people, never seek advice from a fortune teller and never change God for the devil."
Eccleston's defense attorney, Tetsu Amakata, argued that Cron's testimony was untrustworthy and not supported by evidence.
But the prosecution said Eccleston committed a cunning and brutal crime.
Cron called Eccleston during the murder so she could listen to her husband die, though Eccleston said she was distracted during the call because she was playing an online video game, according to testimony by both and telephone records presented as evidence.
"The defendant carried out the murder so lightly as if she were playing a TV game," Prosecutor Takafumi Sugiyama told a three-judge panel and six-member jury at the Naha District Court.
On Monday, Curtis Eccleston's mother asked the court to give Barbara Eccleston the maximum punishment.
"He grew up to be a very respectable and happy man ... I only had a glimpse of that before he was gone," Carolann Eccleston said. "I don't think she (Barbara Eccleston) should be allowed to get out of a jail. I don't think she should be allowed to get out to civilization."
The court is expected to issue a verdict and sentence on Friday.
trittent@pstripes.osd.milsumidac@pstripes.osd.mil
---
---
---
---