Kadena opens renovated veterinary facility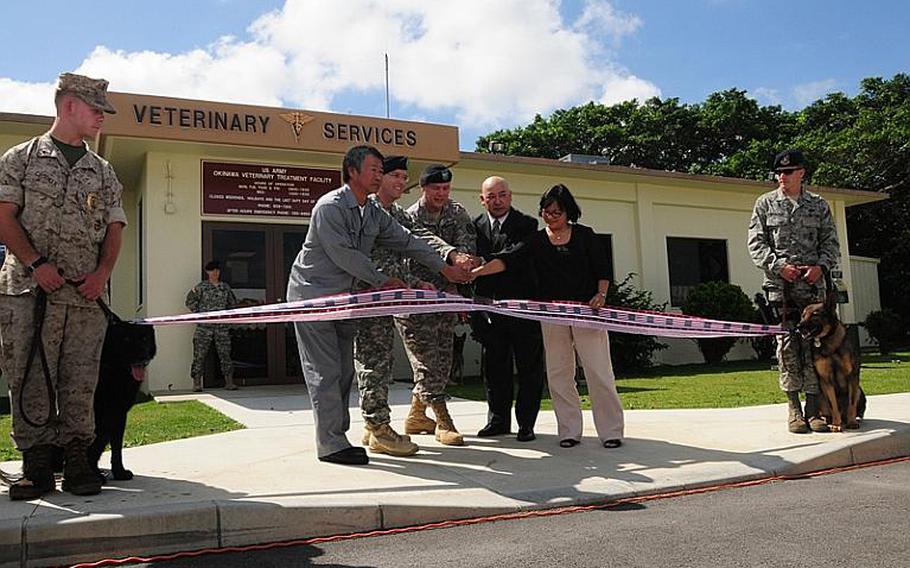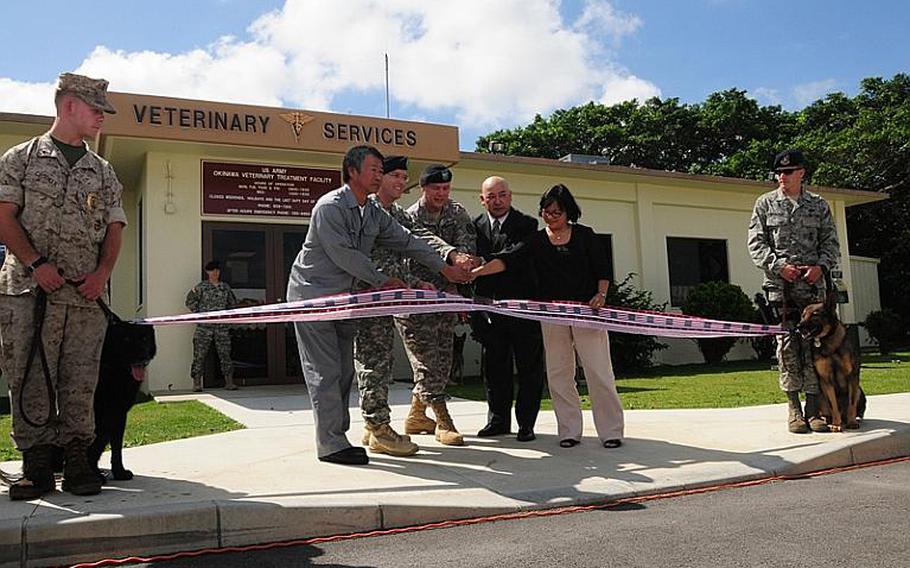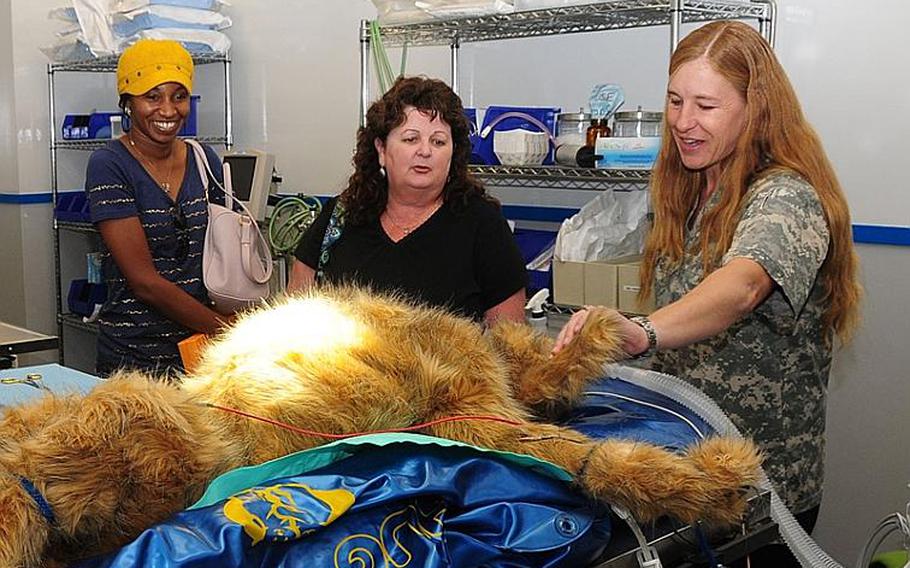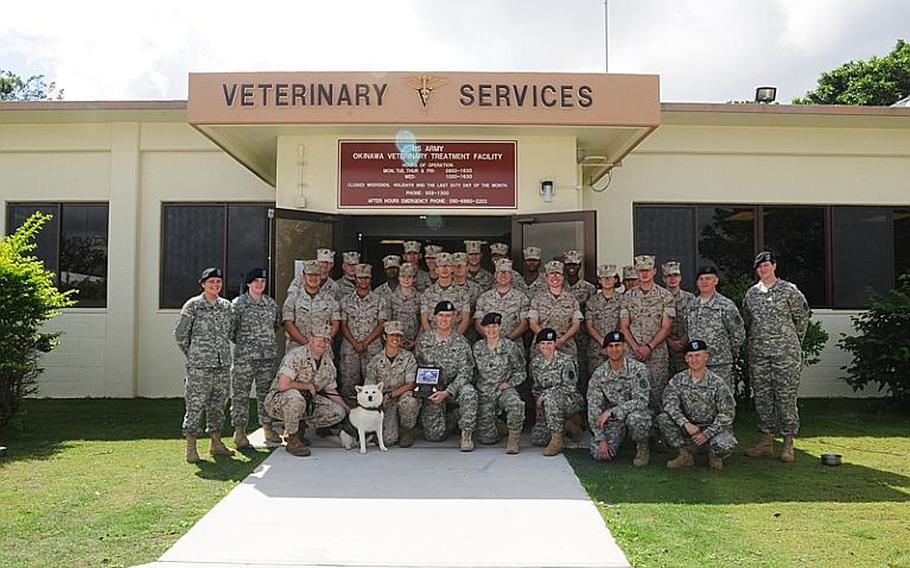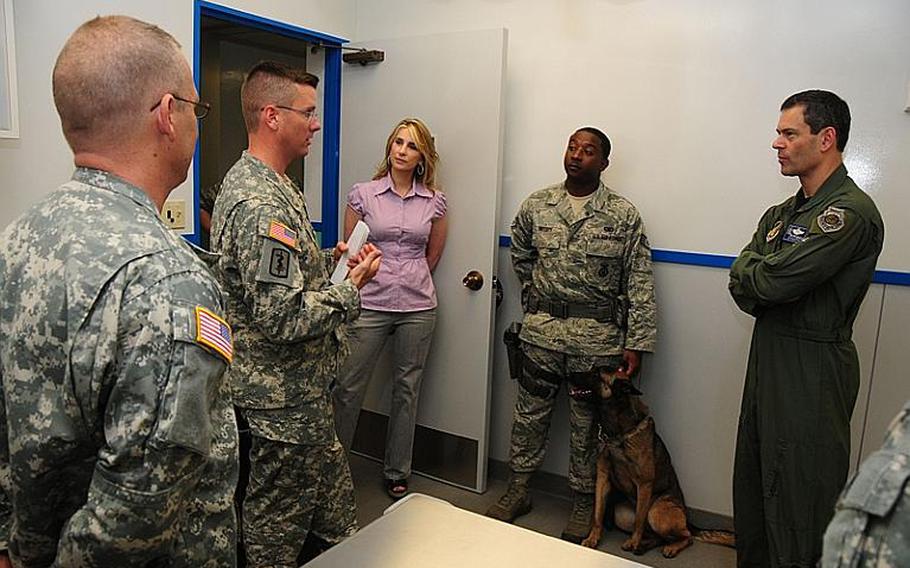 KADENA AIR BASE, Okinawa — The newly renovated Okinawa Veterinary Treatment Facility officially opened its doors Wednesday.
The $2 million project was three years in the making and expanded the facility from 4,032-square-feet to 6,432-square-feet.
Within the building's confines are seven exam rooms and three surgery suites.
"The Okinawa Veterinary Treatment Facility is a state of the art hospital that is fit to provide care to the military working dogs that serve our nation," Army Maj. Kent Vince, who was instrumental in seeing the project through from start to finish, said during an opening ceremony Wednesday.
Although the primary mission of the facility is to serve the military working dogs on Okinawa, the facility is also used by status of forces agreement personnel and military retiree pet owners and tracks approximately 9,000 veterinary records.
"This facility would not be here if not for the dedication of Maj. Vince," Lt. Col. Margery Hanfelt, commander of the Japan District Veterinary Command, said during the ceremony. "He never lost sight of the mission and never gave up."