Kadena airman recognized for helping save young boy's life
by
Matt Orr
November 2, 2010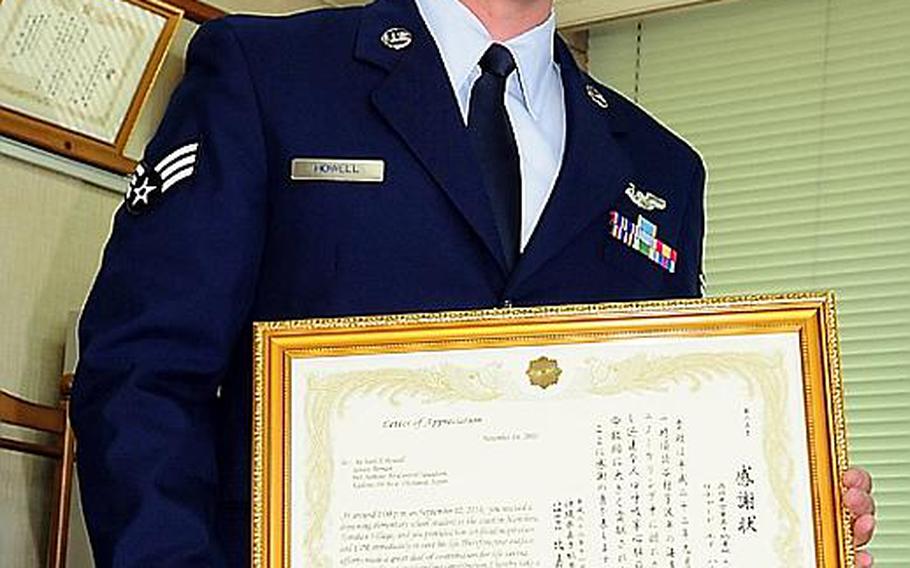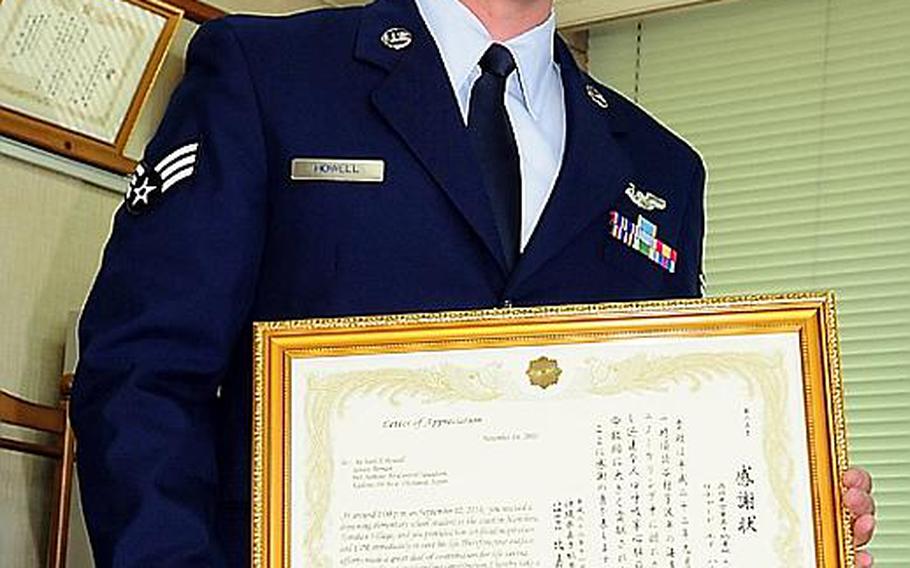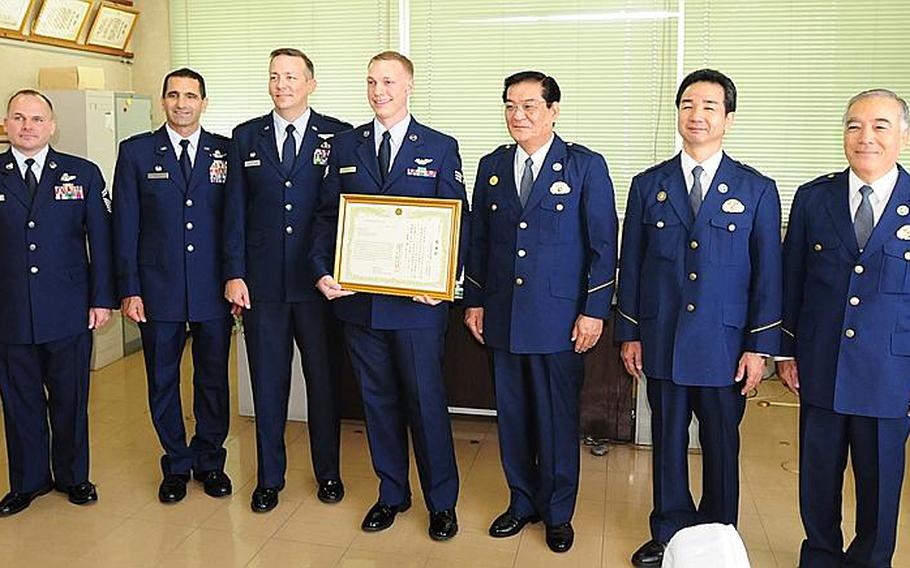 KADENA AIR BASE, Okinawa — Senior Airman Richard Howell was enjoying a stroll on the beach with his wife and two dogs when he heard the desperate calls for help.
Scanning the water, Howell spotted a Japanese man clutching the body of a young boy who was not moving.
He sprinted to the ocean's edge of the beach near Yomitan Village and dove in. He reached the man and helped bring the child to shore.
With the boy safely on shore, Howell said his Air Force training kicked in.
"I began CPR," he said. "My mind was going 100 miles an hour and in what seemed like seconds, help arrived and took him away."
After the boy had gone, Howell said he just sat on the beach, in shock over what had transpired.
On Monday, Howell was presented a letter of appreciation from the Okinawa Prefectural Police in Kadena Town for assisting in saving the elementary school boy's life on Sept. 12.
"It is not very common for Japanese people to know CPR," police superintendent Tomomitsu Higa told Howell. "The boy and family are very lucky you knew CPR."
"We are all extremely proud of you," said Col. David Nahom, commander of the 18th Operations Group, 18th Wing, Kadena Air Base.
"I was scared," said Howell recollecting the events of that day. "But, I just knew I had to try and help."
The 9-year-old boy, whose name his parents preferred not to make public, has fully recovered from the incident. He wrote a letter to Howell thanking him for helping save his life.
"Thank you for rescuing me," the letter reads. "I'll practice swimming so that I would never really drown. Thank you so much."
---
---
---
---