Japan scrambling to find homes for those taking refuge in schools
by
Elena Sugiyama robsons@pstripes.com Seth Robson
April 7, 2011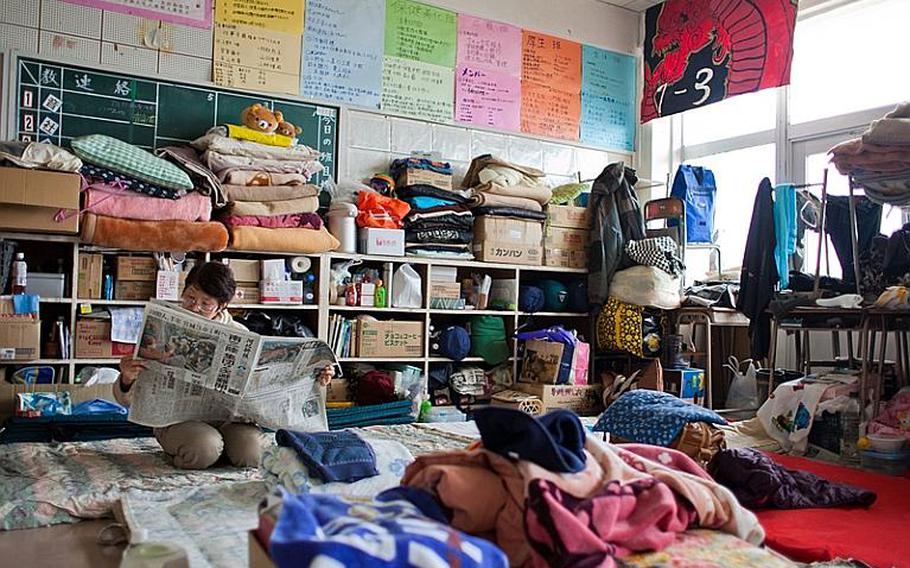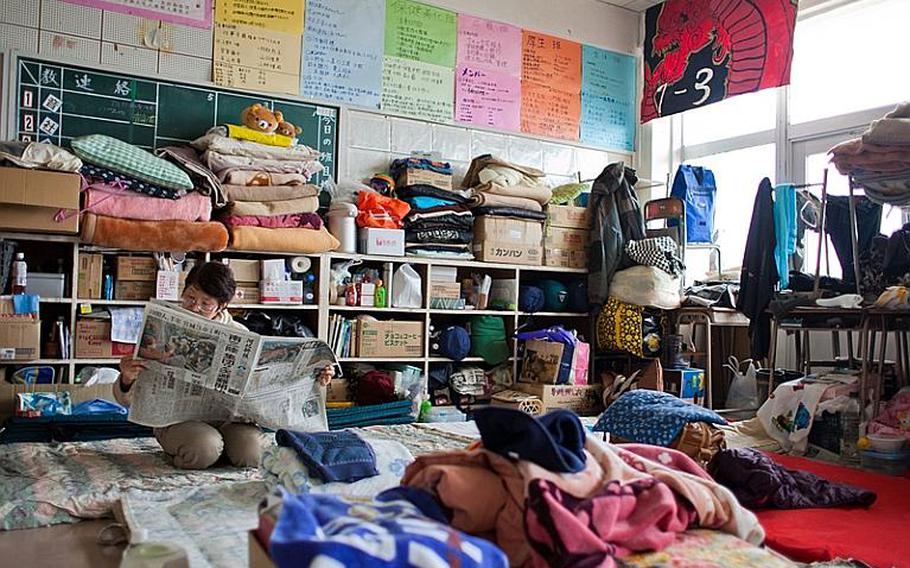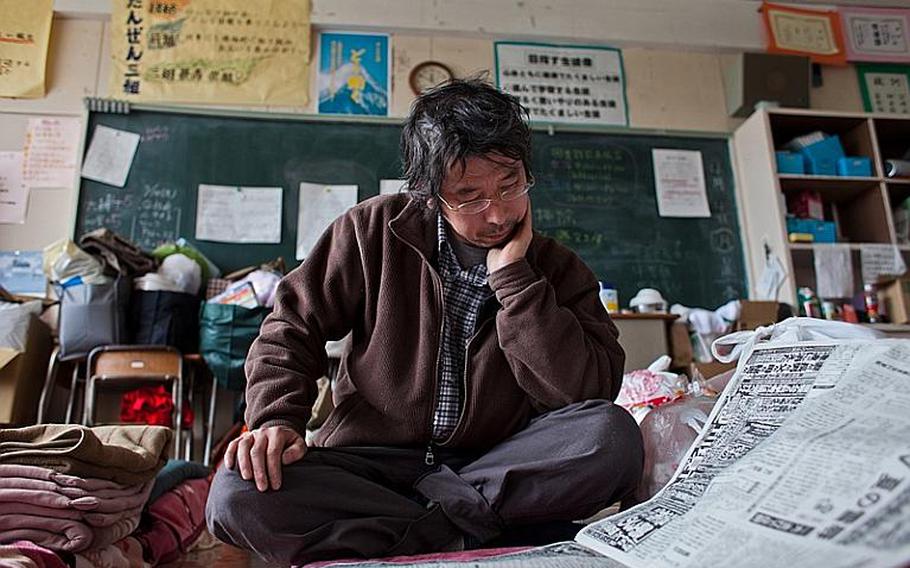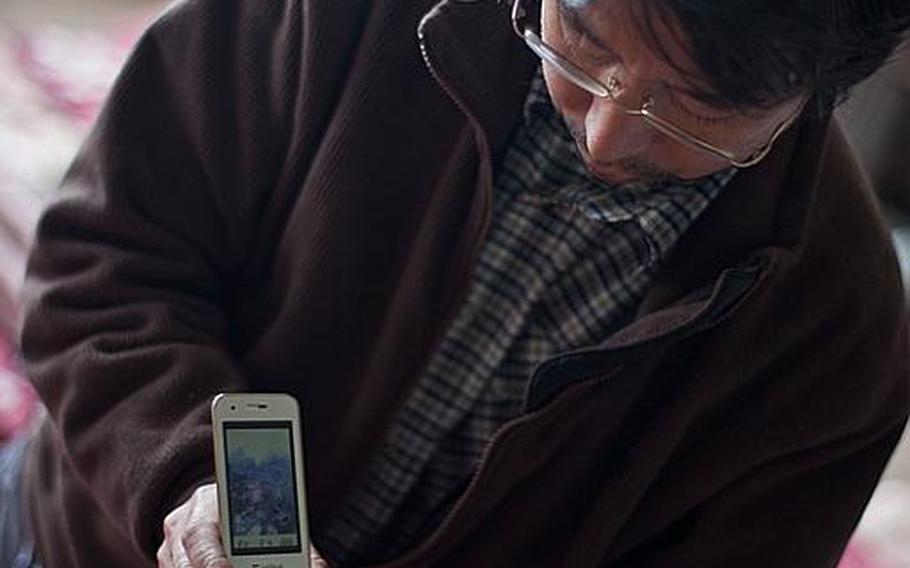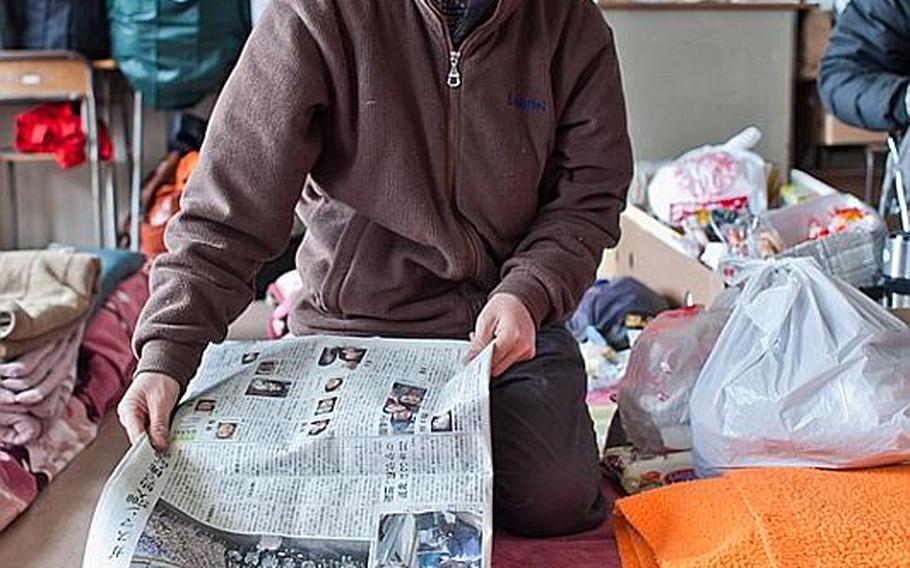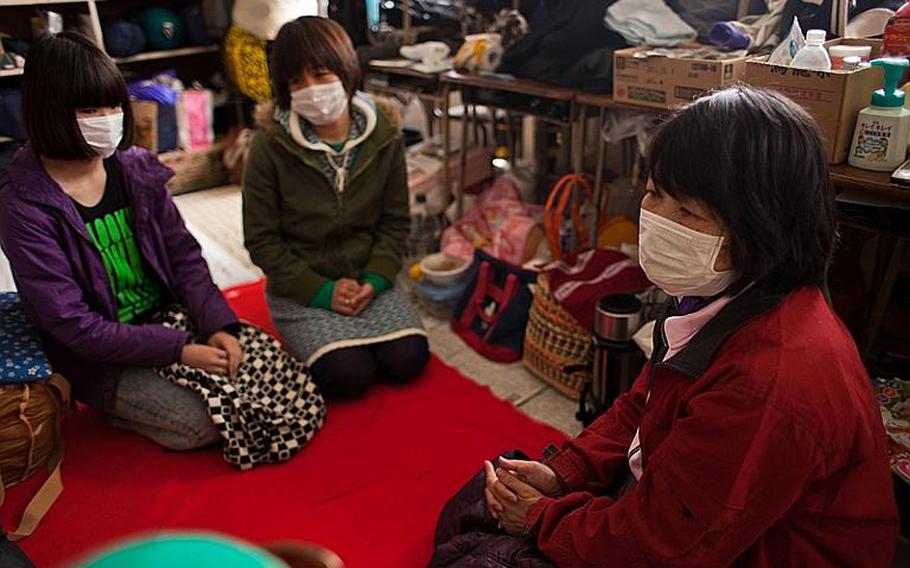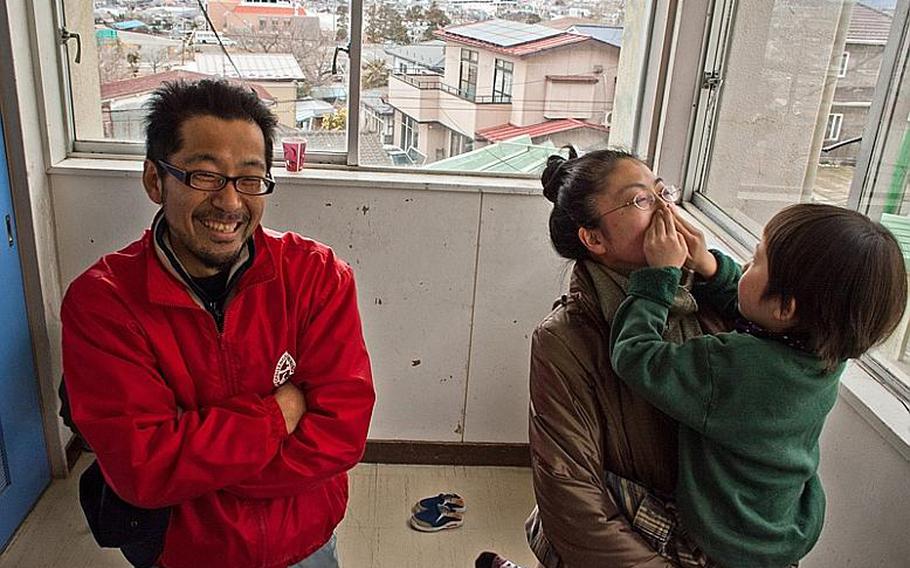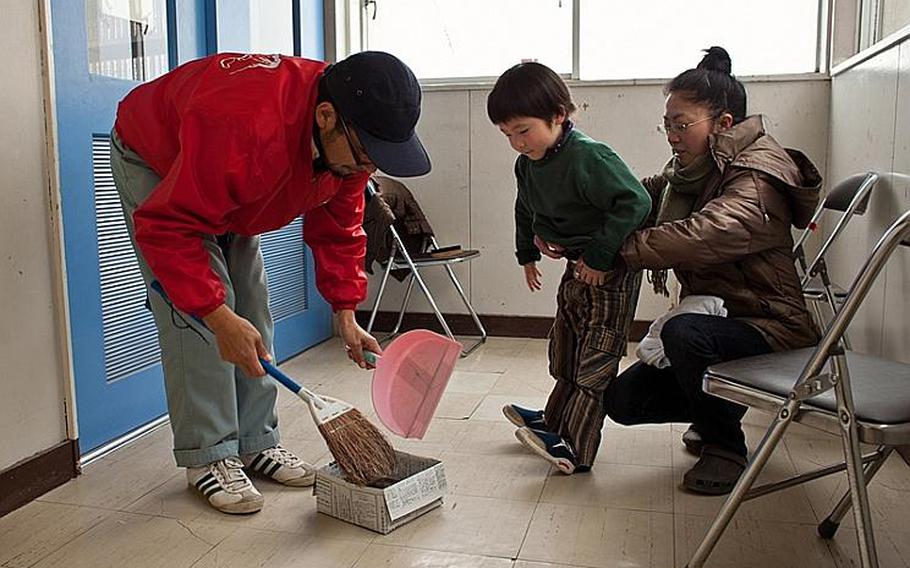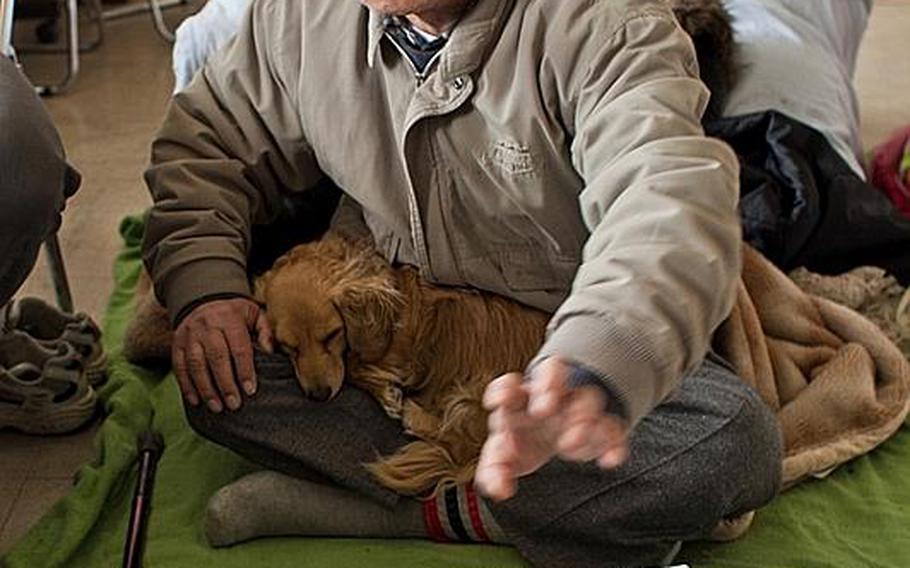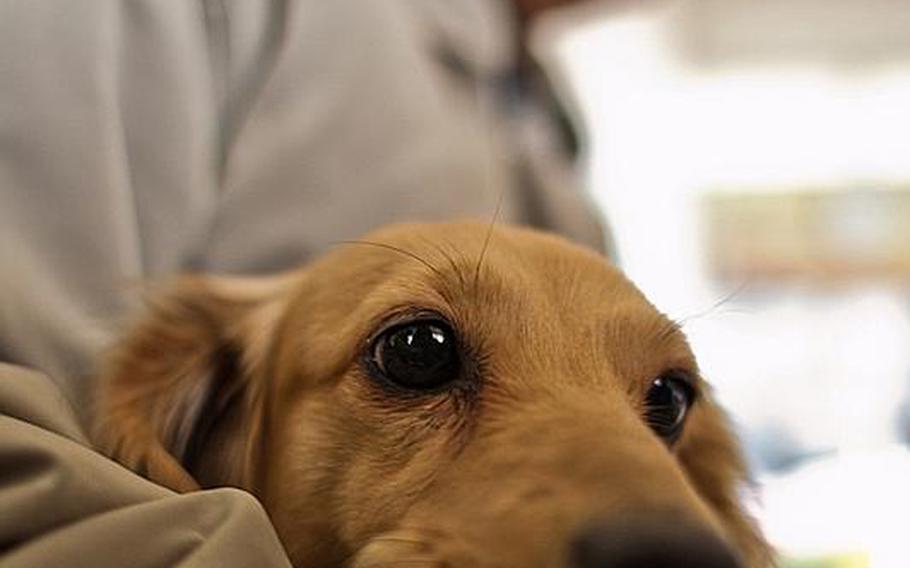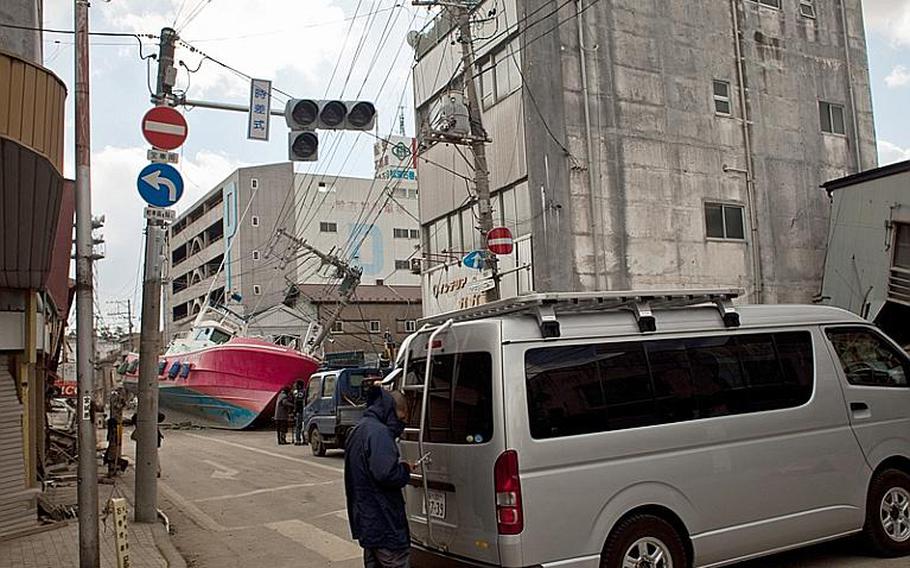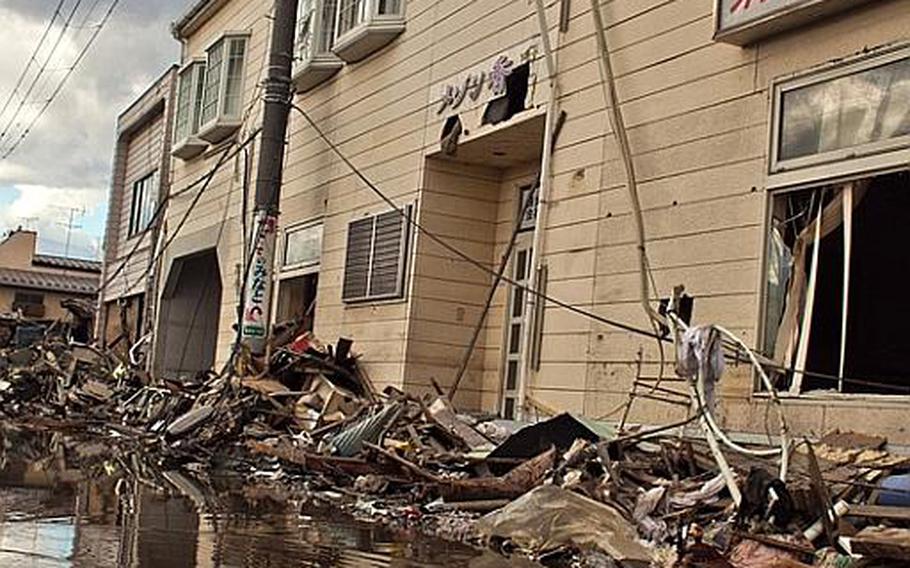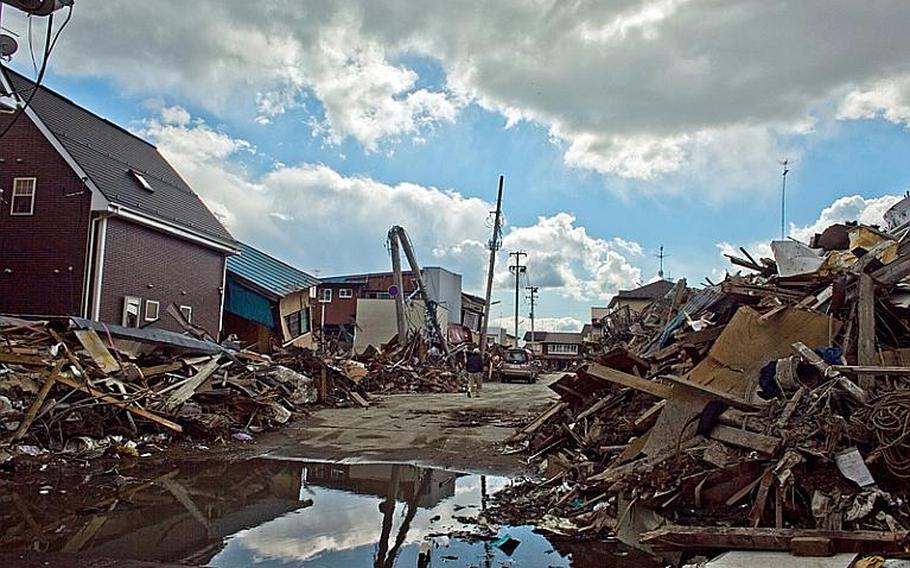 ISHINOMAKI, Japan — Japanese government officials are scrambling to find homes for tens of thousands of tsunami and earthquake victims who've been living in local schools since the March 11 disaster.
The tsunami destroyed or heavily damaged more than 28,000 homes in this city of 160,000. Since then, some 18,750 victims have been living at 145 facilities, including 37 schools.
But now, Ishinomaki officials want to move everyone from the schools in time for the start of the school year on April 21. They've started providing evacuees with information about alternative accommodations, including the option of moving to evacuation centers in gymnasiums or community centers, Mayor Hiroshi Kameyama said.
Other options include temporarily living at Japanese-style hotels, which would be paid for by the government, or persuading the elderly to go to facilities outside Miyagi prefecture where there are better options for medical care.
So far, few evacuees are enthusiastic about moving.
Takeshi Nakagawa, 48, who has been living at the school with his wife, Chikako, 44, and their 5-year-old son, Sota, was told to move into a nearby gymnasium. He doesn't think there will be enough room.
"People here are getting territorial about their space," he said. "We can't just move over there and find a spot because it is too crowded … we don't know where to go."
The family might be able to move to an apartment that some friends found for them, but the rent will be double what it was before the disaster, said Nakagawa, whose business making sweet bean paste was destroyed by the tsunami.
For now, they are just glad to be alive and together, said Nakagawa, who was trapped in his car on a bridge for two days while his wife and son waited on the top floor of their inundated home.
Neither had a cell phone, but both had a feeling that the other was all right, he said.
"I didn't want to cry in front of my son," Chikako Nakagawa said of her time waiting to find out if her husband was alive.
The couple's home is still standing but it was pushed off the property by the wave, which dragged a neighbor's home onto their land, Takeshi Nakagawa said.
Despite all the hardship, Taskeshi said he has no plans to leave the town where he was born and raised.
Kameyama understands the plight of people like Nakagawa.
"It is hard to ask the evacuees to go live far away when we can't even tell them when they will be able to come back home," he said.
"The city has already started building 137 emergency houses, but that's not nearly enough," Kameyama said Tuesday. He didn't know when more homes can be built or whether they will be able to meet the needs of every household.
The Ministry of Land, Infrastructure, Transport and Tourism estimated that 62,000 homes were needed throughout Japan, including 30,000 units in Miyagi prefecture alone. The government has plans to build 60,000 temporary housing units on school grounds and public park facilities across the devastated region, but it could be months before those units are ready. Until then, people like Yumi Nakajima, 54, are considering their options.
Nakajima, whose house was washed away, is living in a classroom with her retired husband and two sons.
Nakajima said she feels lucky that her family survived and her sons still have jobs, but she's worried about where they will go when the shelter closes.
"I'm looking for an apartment but I haven't found anything yet," she said. "I've heard they are expensive now."
Each person who was displaced will receive roughly $12,000 in disaster relief money from the national government, Mitsuru Sakurai, vice minister of finance, said last week. The amount is expected to increase but when and how much is not immediately known, Sakurai said.
Although evacuees living in the schools know they have to find alternative shelter, some might simply refuse to go.
Koichi Matsumoto, 73, who's been bedding down in a classroom at Kadonowaki Middle School with his dog, Jonko, since the March 11 tsunami, said he's curious to see if the officials will evict him.
"Do you want to see me die," he asked. "Are you really going to throw me out on the street with nowhere to go?"