Japan bases ease restrictions on energy consumption
by
Seth Robson
September 30, 2011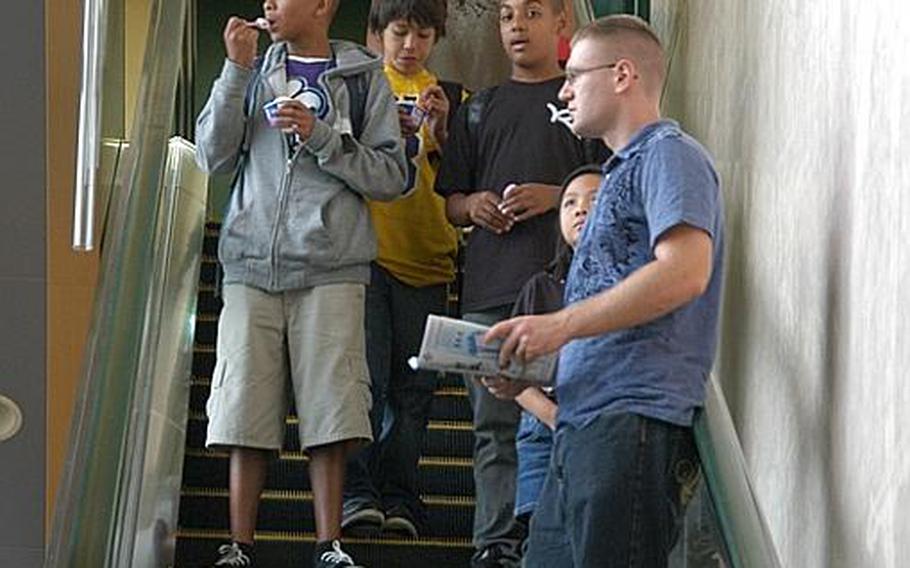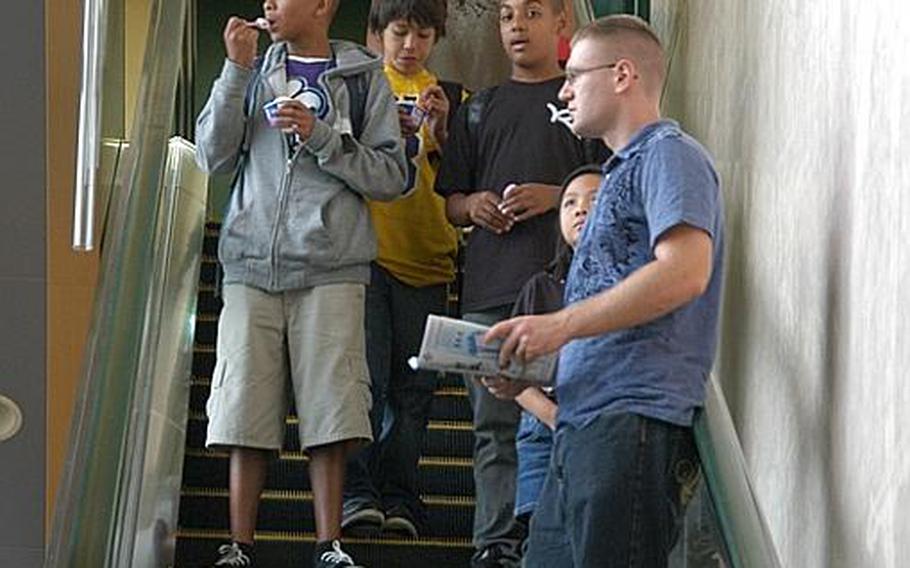 YOKOTA AIR BASE, Japan — Street lights, escalators and other electrical equipment that was switched off to save power over the summer will gradually be turned on in October as cooler autumn temperatures reduce peak energy demand at U.S. military bases across Japan, according to U.S. officials.
The move will put an end to energy savings programs instituted in mid-June in conjunction with Japanese government which sought peak power consumption by at least 15 percent, following damage to nuclear power plants in the March 11 earthquake and tsunami.
The U.S. energy managers who implemented the program warned of potential blackouts at U.S. Army, Navy and Air Force facilities if people didn't reduce power consumption. And although the blackouts never happened, officials said they came close to turning off on-base air conditioners in August as Tokyo temperatures soared and power use at Yokota Air Base and Yokosuka Naval Base exceeded limits set by commanders.
Yokota Air Base spokesman Capt. Raymond Geoffroy said Thursday that people should see subtle changes such as street lights and escalators get turned back on in the coming days.
"All the things that were turned off will slowly but surely come back to life," he said.
The base has stopped telling people to cut peak hour household energy use by, for example, not doing chores such as laundry, vacuuming and dishwashing between noon and 5 p.m., Geoffroy said.
"Air conditioning isn't really an issue right now," he said, adding the base will enter its "no heat-no cool" period in mid-October, when air conditioners would normally be switched off.
Yokota met its energy saving goals on all but two days in August, when electricity consumption was only 11 percent below what it was at the same time last year, he said.
"We were fortunate with the weather this year," he said. "It was a lot cooler and that was a blessing that helped us out a lot."
Yokosuka energy manager Tom Bawden said mechanics are going around the base restarting dormant electrical equipment. The first things that people will see return to normal there will be fountains, street lights and elevators, he said.
"We are working our way through to unwind the measures," he said.
Officials have not calculated the financial savings achieved by the energy efficiency measures but they were clearly successful, Bawden said.
"One thing that pleasantly surprised me was how effective individual contributions were when you add them all up," he said citing things like turning off lights and computer monitors when they were not in use.
"There is no way that the end result could have been done without that because operations were the same," he said. "You still had to repair ships and do mission-critical work. You couldn't just shut down the base."
The Japanese government ended its energy saving program Sept. 9, Bawden said, adding that peak hour power use in the Tokyo Electric Power area, which includes greater Tokyo, was down 24 percent compared to last summer.