'It's like a ghost town' at Yokosuka base schools
by
Erik Slavin
March 23, 2011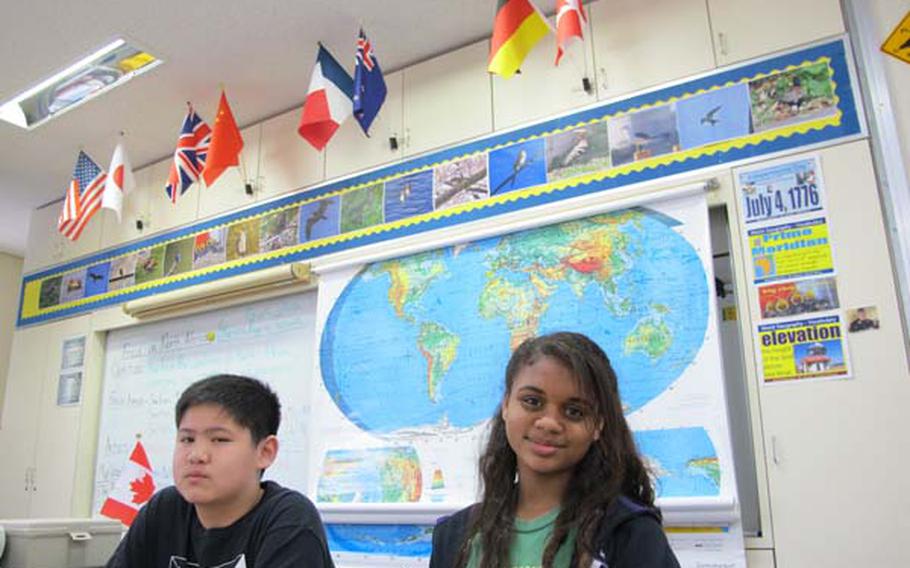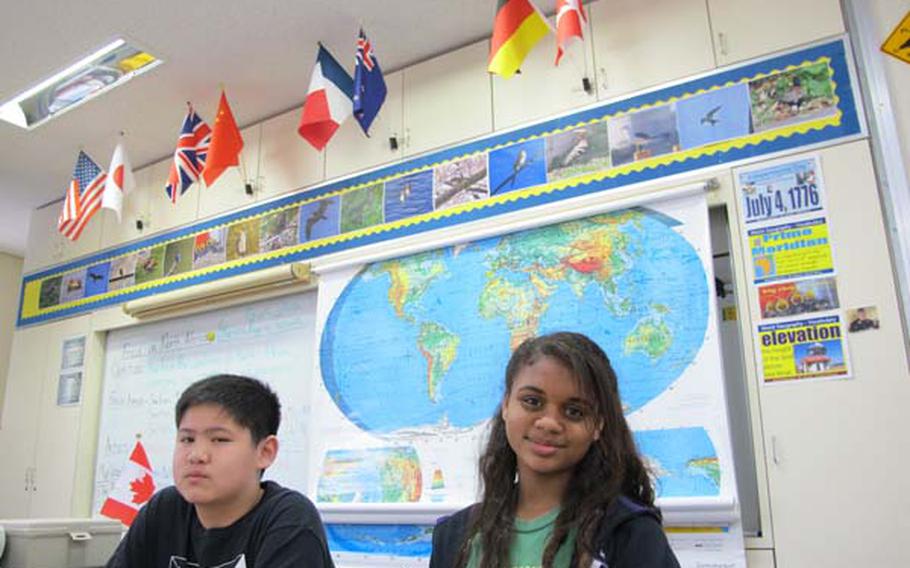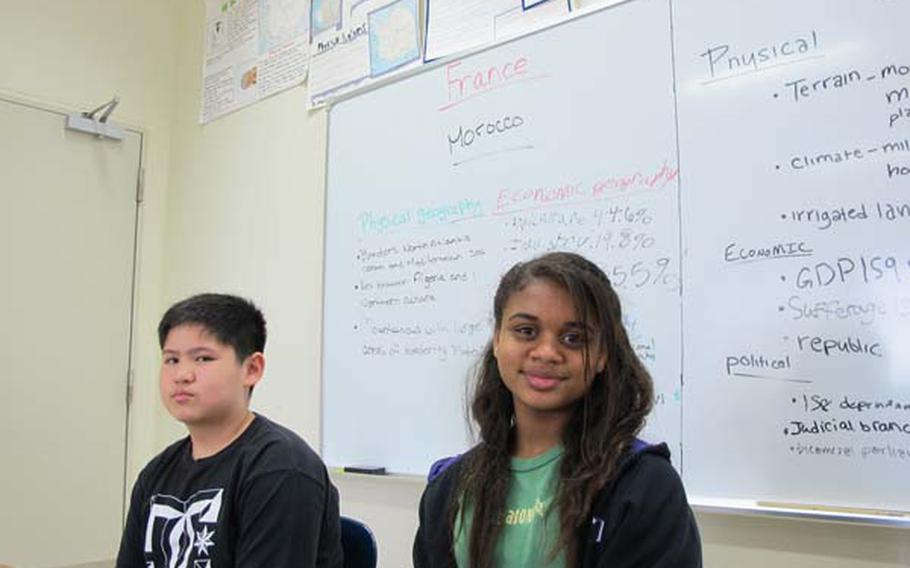 YOKOSUKA NAVAL BASE, Japan — About one-half of the students in teacher Dale Duncan's seventh-grade world geography class showed up for school Wednesday.
By post-earthquake standards, that probably made it one of the more crowded rooms at Yokosuka Middle School.
The empty chairs, the aftershocks that drive students under desks and reminders of still-safe but elevated radiation mean that school can't go on as usual. But that doesn't stop teachers from trying to establish some kind of normalcy.
"I try to maintain a sense of humor with the [students] – crack jokes to let them know I'm not changing," Duncan said.
Many of the students at this Yokosuka Naval Base school, located a little less than 200 miles from the damaged Fukushima Dai-ichi nuclear power plant, have already left Japan. Many of their parents are also gone on ship deployments.
For those who remain behind or haven't left yet on the military's assisted flights, the school and the base they call home feel eerily quiet.
"It's like a ghost town," said Jerome Nicdao, 13. "Most of my best friends are gone, and I don't really have anyone to hang out with."
It will get even quieter.
There were 265 students at school Wednesday. When the voluntary evacuations finish, principal Geoffrey Fong said he expects to have 150 out of 607 total registered students. He'll have 40 teachers, most of whom aren't allowed to leave because they are considered "emergency essential" employees by the Defense Department.
The school also won't have any secretaries and will lose much of its support staff.
"The curriculum won't change, but the lessons may," Fong said. "It's not going to be the same as if this didn't happen."
The remaining students say their peers run the same emotional gamut as their parents, from barely concerned about radiation and earthquakes, to sheer panic.
"Some people, they're over-reacting," said Samuel Riecke, 13. "They think they're going to die. But it's not like everybody" is acting that way, he said.
Duncan said many of the students in his class have become somewhat accustomed to a shaking room once or twice per day and are handling it well.
Moira Offord, 13, and Jerome agreed that all of the packing and leaving have made people uncomfortable, which has only encouraged a domino effect of evacuations.
More than 4,000 family members are leaving Yokosuka, according to command officials.
"I feel bad for the Japanese," Moira said. "Everybody here is leaving, and then they're just staying here with all these problems."
The students headed back to the United States for up to 30 days do have the option of enrolling in school while they are away, but it's uncertain how many will do that.
Teachers at Yokosuka Middle School are posting information online and providing schoolwork for students who want to keep up with their classes.
When they return, students' grades shouldn't suffer for something completely out of their control, Fong said.
However, something gets lost without the face-to-face interaction between teacher and student, Fong said. And whether students fall far behind is very dependent on the students themselves, he added.
"I think some families think it's a license to vacation for a month, and that their [children's] learning won't suffer – I can't guarantee that," Fong said.
---
---
---
---