Harbor security keeping Sasebo's ships safe
by
Matthew M. Burke
June 23, 2011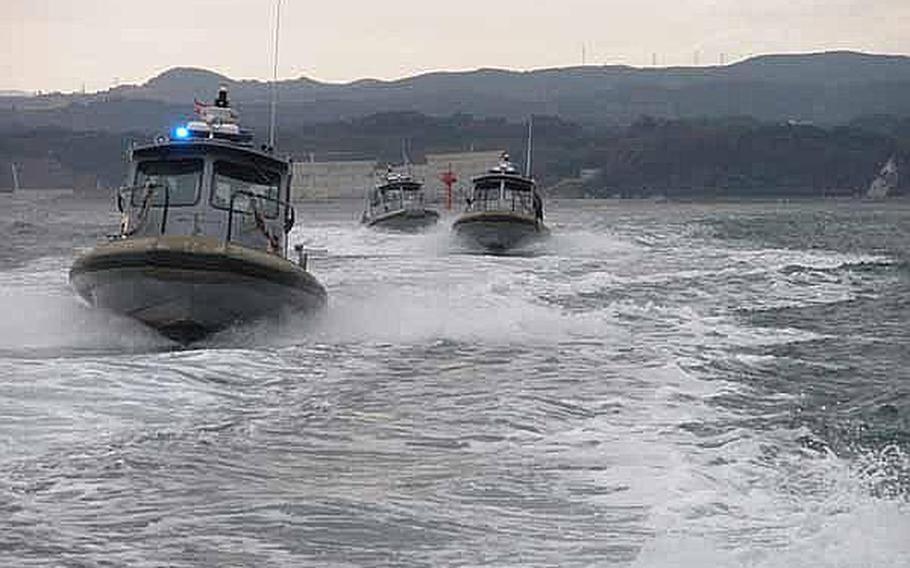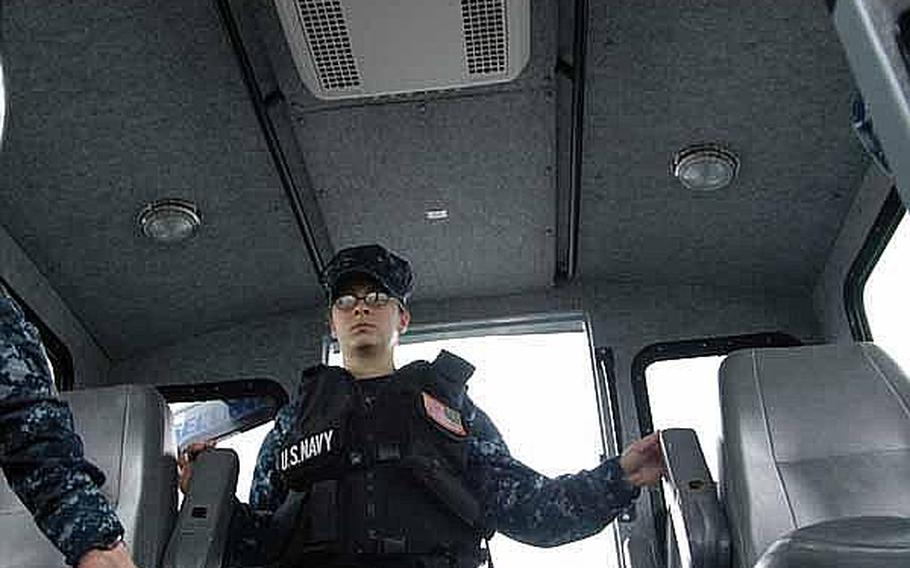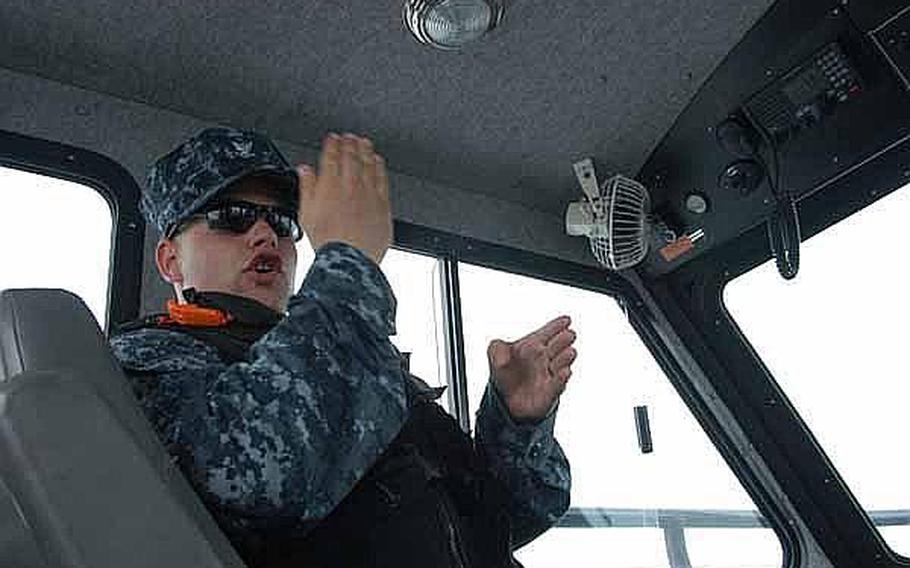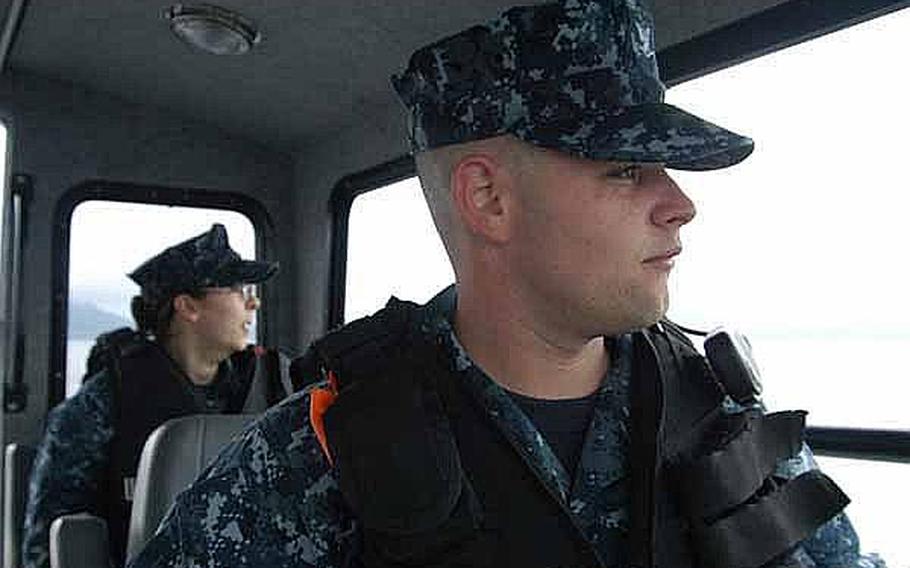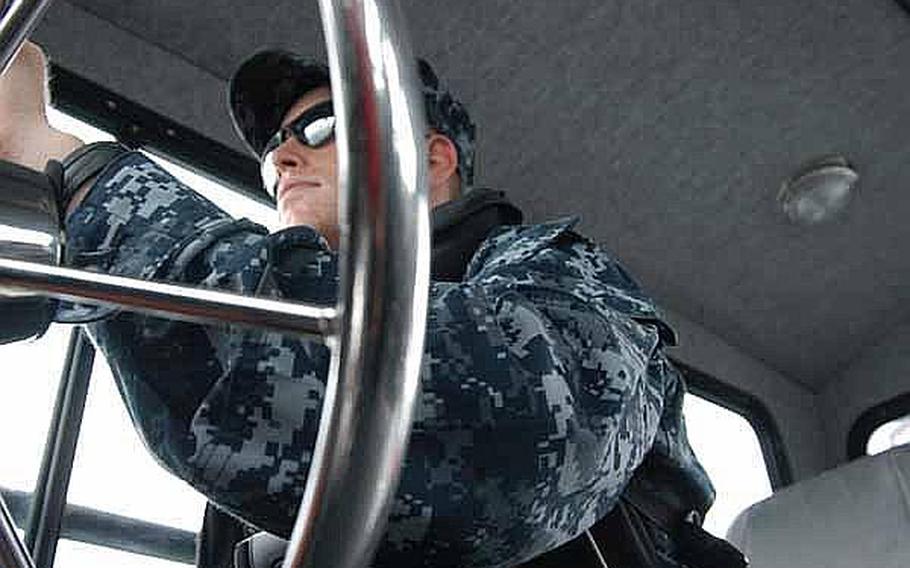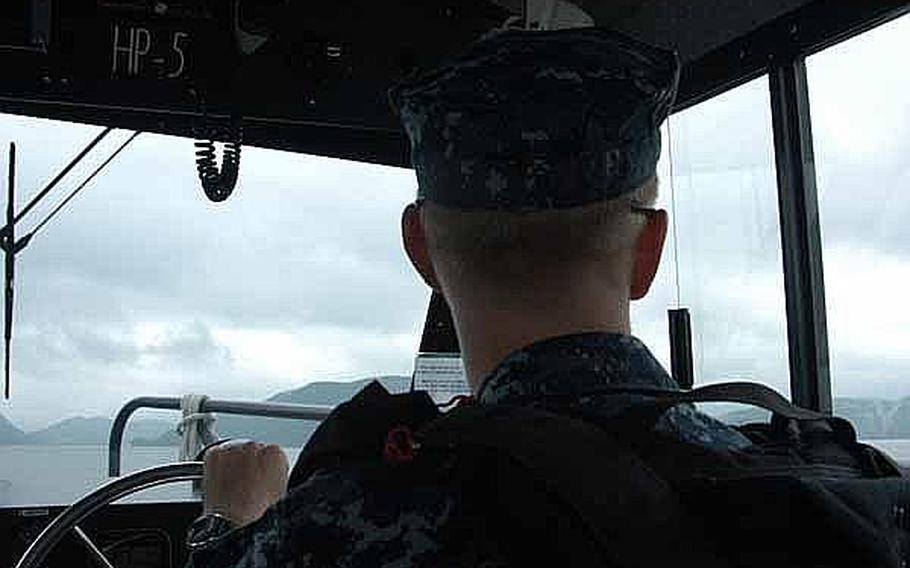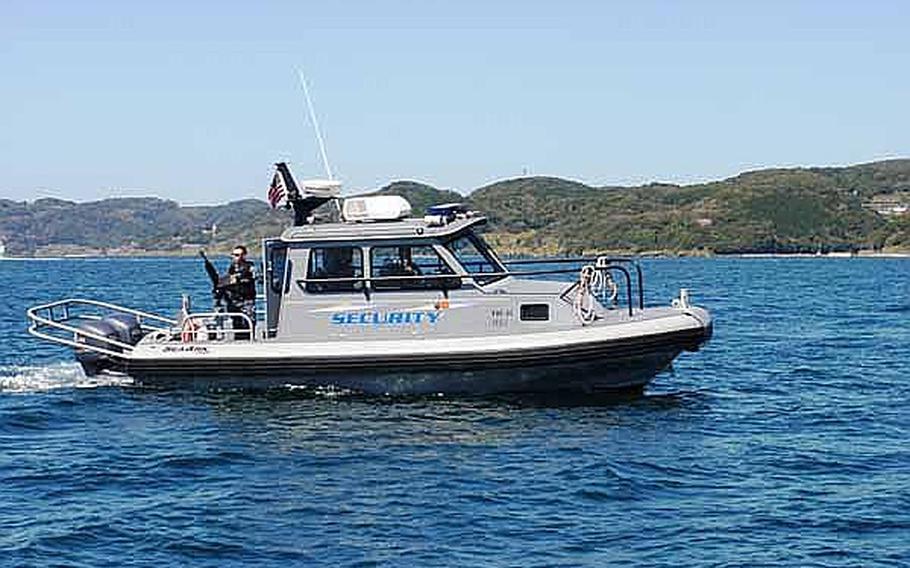 SASEBO NAVAL BASE, Japan — The three-man harbor security team set out from the sleepy base in western Japan on Friday afternoon under overcast skies to begin their patrol around two of the 7th Fleet's valued assets — the USS Essex and USS Germantown.
Petty Officer 3rd Class Ryan Blazer, Petty Officer 3rd Class Richard Wood, and Seaman Apprentice Corrine Roberts had already been on the water earlier that day to check out a potential threat floating in the basin waters. As they picked up steam and headed out toward the harbor's outlying areas, their heads were on a constant swivel, on the lookout for anything suspicious. From items floating in the water to every passing boat, everything was thoroughly scrutinized.
On this patrol, no potential threats materialized, but the sailors said that with such important assets docked nearby, they were always ready to fight. The 2000 bombing of the USS Cole ushered in an era of vigilance that can still be found today among harbor security teams. And the Sasebo sailors — masters-at-arms by trade — are some of the best: The team was rated by the Navy as one of the top harbor security operations during its last inspection in 2010.
The sailors' attention to detail was on display this week, base leaders say, when the Essex prepares to depart for the Talisman Sabre exercise off the coast of Australia.
"On the water, a threat can come from anywhere — the air, underwater, the surface. The sailors have to be prepared for it," said Chief Petty Officer Dale Tice, commander of the harbor security team. "This job is one of the most dynamic I've seen. There is no down time for harbor security."
The last time an aircraft carrier came to Sasebo, the team established a security zone around the ship, according to Tice. In five days, the sailors boarded and swept 263 vessels, including tugboats, pilot boats, garbage and water barges, and even cranes.
Sasebo's team has six boats and 34 members that work around the clock. In addition to protecting the ships and outlying areas, they perform myriad other tasks, from aiding in criminal investigations at sea to transporting personnel to pulling people trapped in vehicles out of the water, Tice said.
Harbor security members must be prepared at all times to respond to threats with force if necessary and to block threats from reaching the ships, even if it means offering up their own vessel and themselves, Tice said. The sailors are armed with .9 mm pistols, either an M4 or M16, and an M240B crew-served weapon.
"A lot has changed (since the Cole attack)," Wood said. "It used to be any ordinary vessel could come up to a ship to collect trash or do business. Now we thoroughly sweep the vessels. Basically it took us from being at a relaxed state, to now, we all know better. Whenever we're out there we have to be vigilant so that stuff doesn't happen again."
The sailors said that they didn't necessarily feel pressure for being tasked with protecting some of the Navy's most valued assets and high-ranking personnel, rather it was "empowering" to have such an important job.
For Blazer — who hails from North Dakota — there is just something about being out on the water, he said, his boat dwarfed by picturesque, lush mountains in the background.
"Being on the water, you've got that sense of freedom," he said. "You know, away from everybody. I like that."