Billion-dollar Guam construction proposal deadline delayed
by
Erik Slavin
May 12, 2011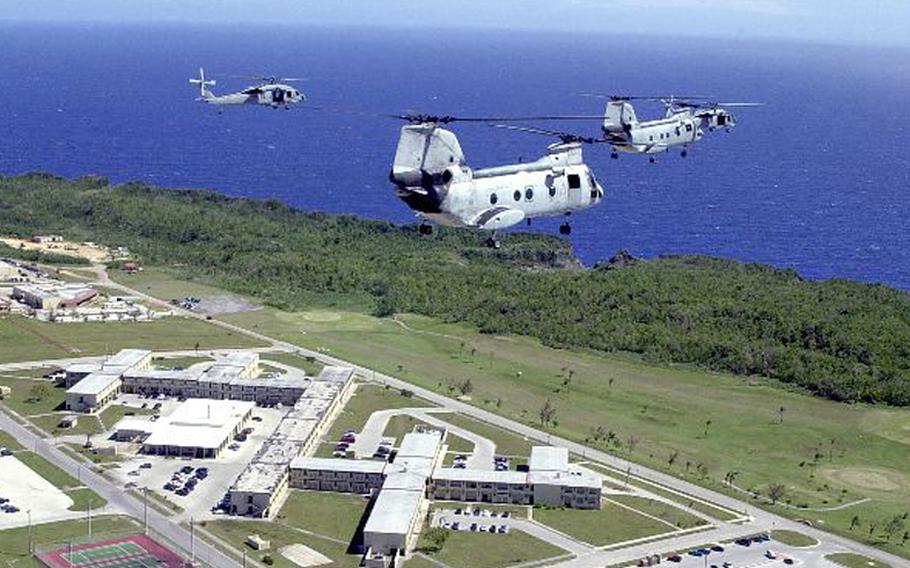 YOKOSUKA NAVAL BASE, Japan — A proposal deadline for a $3 billion construction project key to the buildup of U.S. forces on Guam has been postponed, Naval Facilities Engineering Command Pacific officials confirmed Thursday.
The deadline for the Mamizu Multiple Award Construction Contract, which includes a broad range of projects funded by Japan in order to move 8,600 Marines from Okinawa to Guam, was postponed indefinitely as of May 9, according to online Navy procurement documents. It had been slated for next Monday.
The postponement had originally spread rumors among Guam contractors and political leaders that a funding shortfall precipitated by the March 11 earthquake might have caused the delay, and subsequently jeopardized the entire buildup plan.
However, NAVFAC Hawaii officials said in a written statement that the delay was only due to recent amendments to the contract.
A new closing date for proposals will be issued in a future amendment, the statement said.
"We hope to issue the next amendment in less than 60 days," according to the statement. "However, since there are multiple changes to incorporate, which are subject to approvals at various levels of the government, we are uncertain how quickly the new closing date will be announced."
The Mamizu contract includes funds for infrastructure, barracks buildings, recreation, police stations and other facilities needed for an anticipated 23,000 more residents on Guam, a figure that includes Marine family members.
On Wednesday, three key senators questioned whether such a large buildup was necessary.
Senators Carl Levin, D-Mich.; John McCain, R-Ariz., and Jim Webb D-Va., issued a joint statement calling for a new Marine headquarters based in Guam, with combat units temporarily rotated in from elsewhere.
---
---
---