At Yongsan, Mullen stresses importance of keeping close eye on N. Korea, China
---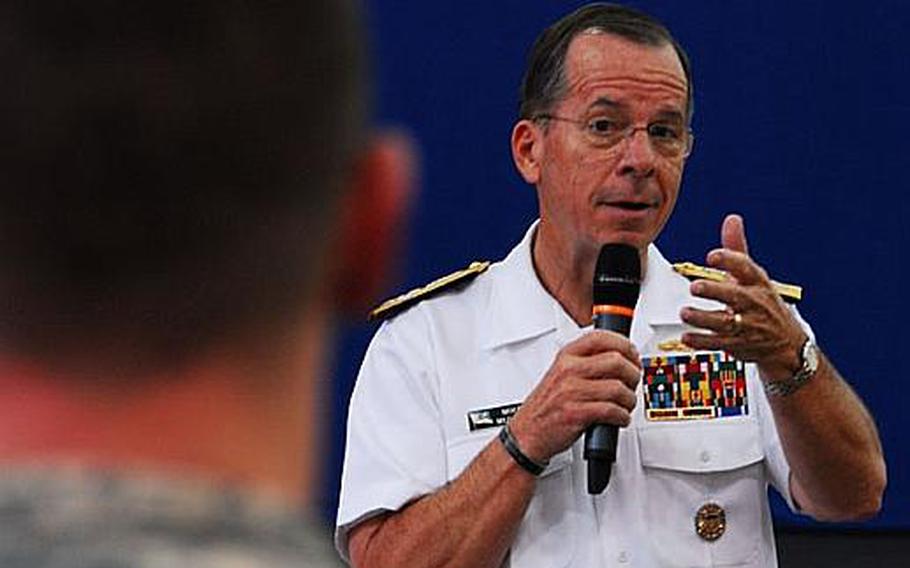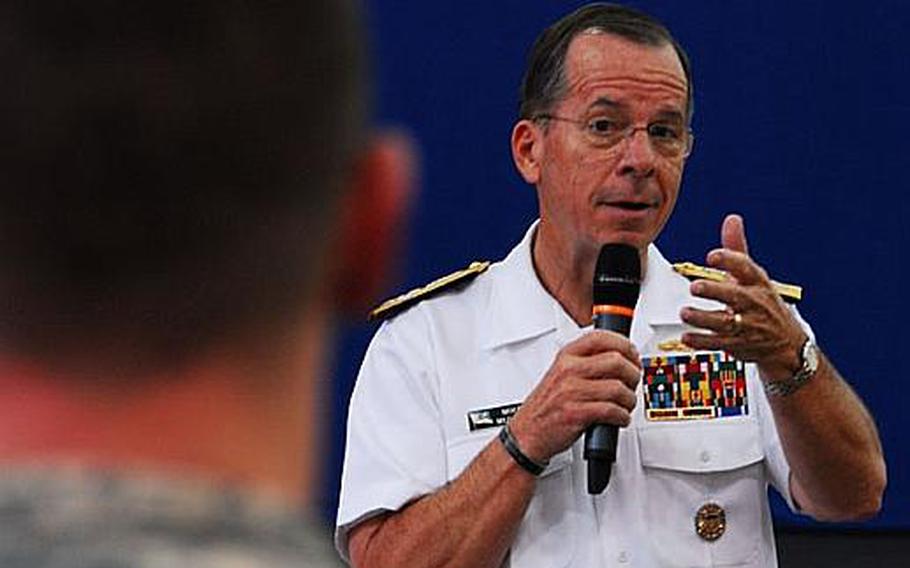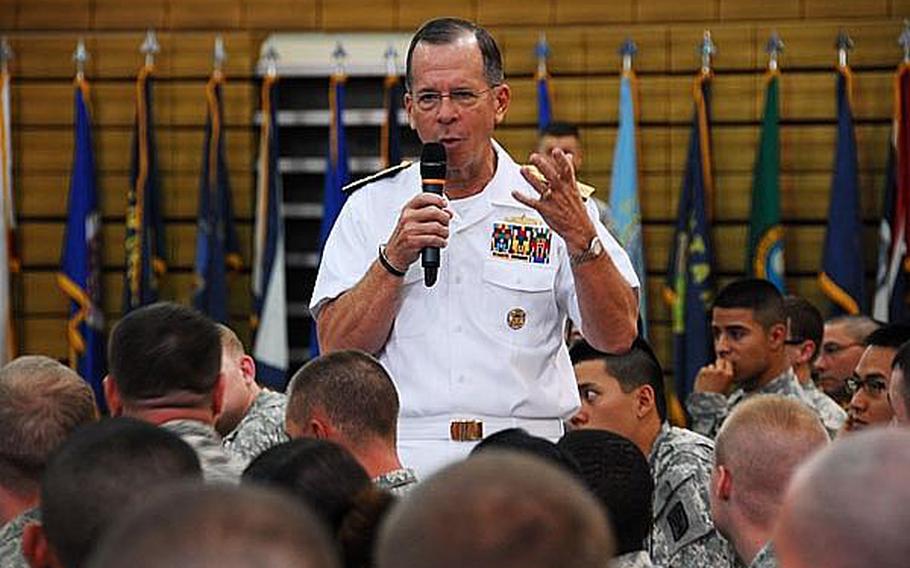 SEOUL — The U.S. and South Korea continue to maintain a "sense of urgency" in their efforts to deter future provocations from North Korea, Adm. Mike Mullen, chairman of the Joint Chiefs of Staff, said Thursday.
That sense of urgency is prompted by two deadly attacks on the South last year and the possibility that the North could develop weapons capable of striking the U.S. mainland in the not-so-distant future, he said. A number of military experts have said the North could develop those capabilities within the next decade.
"North Korea shows no signs of relenting in its nuclear capabilities and I am not convinced that they will not provoke again," Mullen said during a visit to U.S. Army Garrison-Yongsan, the U.S. military's largest base in South Korea and one of many that remains within striking distance of the North's long-range artillery.
Mullen said succession plans and North Korea's goal of becoming a "strong and prosperous nation" in 2012 likely contributed to its decision to attack a South Korean warship and shell a border island last year.
Mullen was in Seoul following a four-day visit to Beijing, where he met with military officials to reaffirm the U.S. commitment to the region and to "try to understand their (China's) strategy and what they're doing better." He told reporters that he also expressed concern over aspects of China's military development, including an increase in anti-satellite and anti-missile technology.
Earlier in the afternoon, he spoke to several hundred troops at Yongsan, who asked about everything from changing recruitment and retention practices to China's influence on North Korea.
Mullen told servicemembers there are limits over the influence any single country, including China, has over the North. He also said he worries about the possibility of miscalculation and misunderstanding between the China and the U.S. during future crisis with the North.
"That's one of the reasons I go to China, to learn about each other and have communications in case we get into a crisis," he said.
Mullen told reporters that he understands the concerns of some U.S. senators who have raised questions about the cost and scope of the planned U.S. military realignment in the Pacific. Those senators have called for the realignment to be postponed until a reassessment study is done.
"There are very difficult decisions tied to the budget pressures that we're all under," he said. "Having everything on the table and asking the hard questions is something we have to do."
Those senators have asked to postpone the realignment until it can be reassessed, and have also questioned whether it is safe to allow military families to move to South Korea because of the threat from the North.
However, Mullen said tour normalization in South Korea is "a very necessary part of our future" and is "in the long run integral to our readiness."
---
---
---
---