Are troops in Japan prepared if another disaster strikes?
---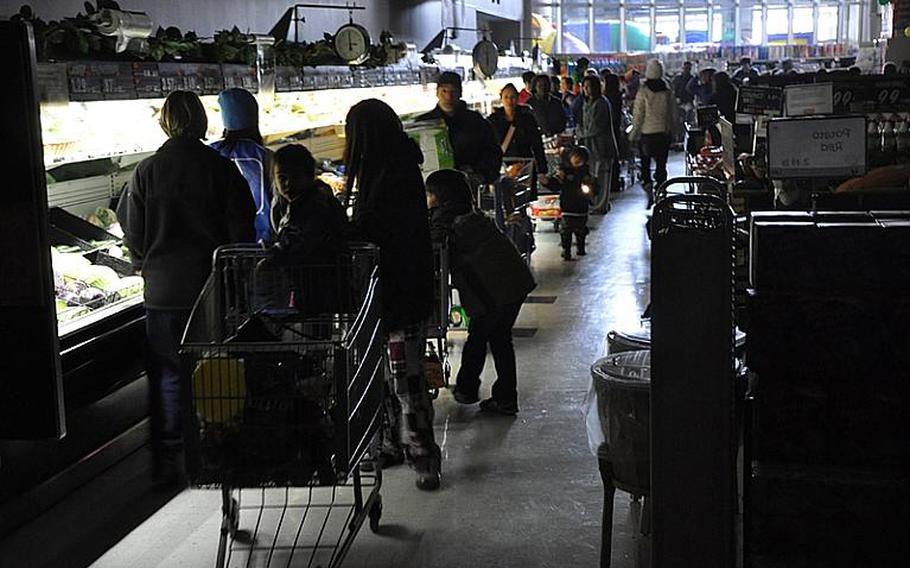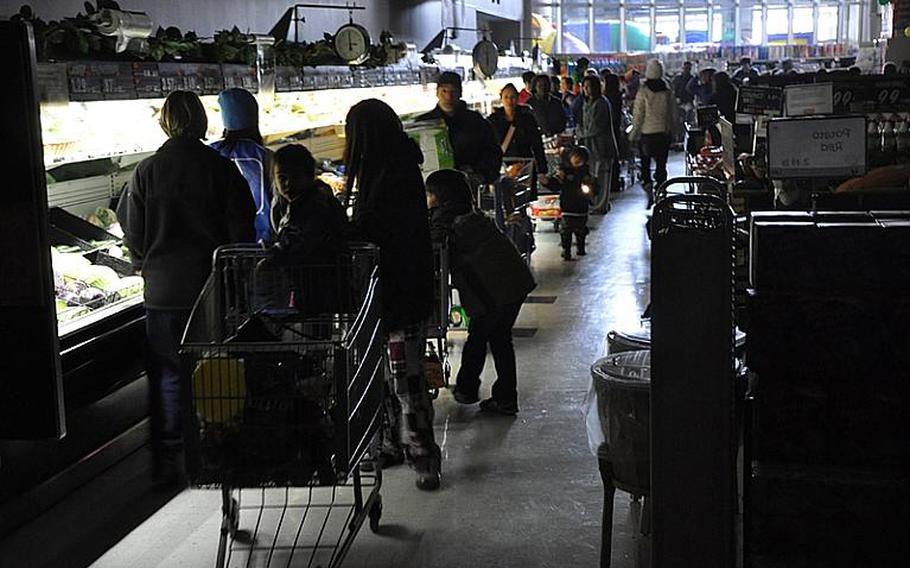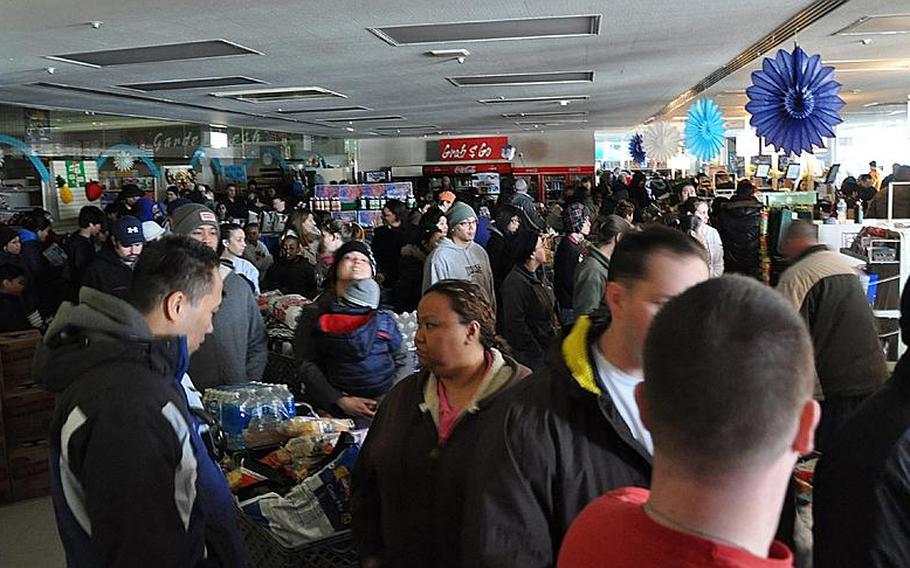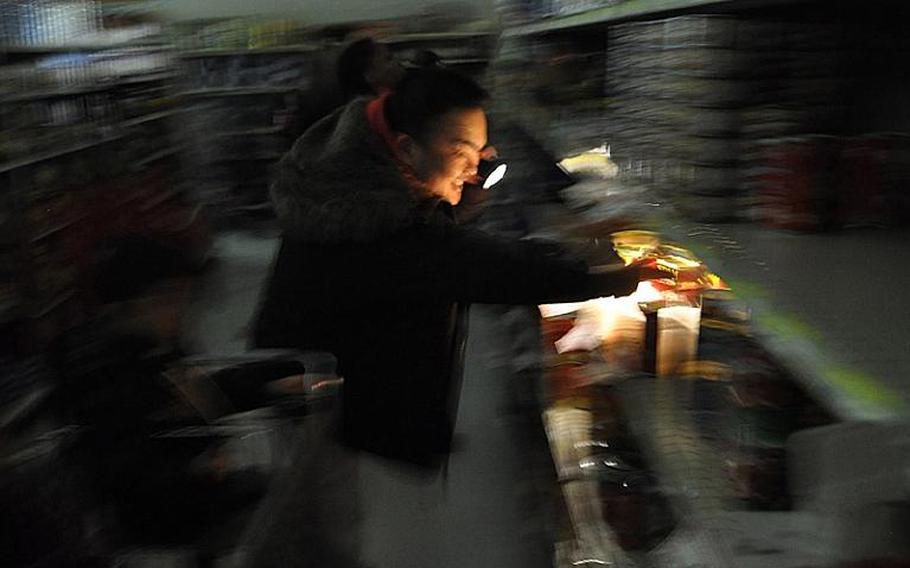 SASEBO NAVAL BASE, Japan — Military leaders in Japan say they are concerned that servicemembers are not ready for another disaster despite seeing the devastating effects firsthand in March. One of the biggest obstacles commanders face is the thought that when trouble hits, the U.S. military will provide for its people, they say.
"We're out to sea so much," said Petty Officer 2nd Class James Trickett, who is assigned to Sasebo. "If a disaster came, we'd be on the ship. ... If a disaster was coming, we'd go to the ship."
It's that carefree attitude that is keeping commanders up at night.
"People are complacent and they feel like, 'I'm on a military base, the government is going to take care of me,'" said Cmdr. Mark Lyle, who heads emergency operations at Sasebo. "What they don't realize though, was that we as a military base don't carry [Meals Ready to Eat]. We don't have stockpiles of water.
"We have water tanks we could fill up if needed," Lyle said, "but in the event of a major catastrophe it's going to be three days before MREs get shipped down and before water bottles get shipped down."
Lyle said that it took two or three days for the Japanese government – with the U.S. assisting – to get food and water to the people in the devastated region up north in March.
"People need to understand, that if something happens, you need to be able to take care of yourself for three days," Lyle said.
But stocking up on supplies can be problematic if you're spacially challenged, said Petty Officer 3rd Class Shirkydra Roberts, who is assigned to Yokosuka Naval Base.
Roberts said that despite being here for the earthquake and tsunami, she hadn't stocked up with all of the necessary supplies because she was short on space in her barracks, something reiterated by servicemembers at other bases in Japan. However, she had made one item a priority.
"Water. Water is the big one. Even if you are limited in terms of space, you need to make room for water," she said. "It'd be nice if you could do more, but it is what it is."
Leadership has stated that overseas servicemembers and noncombatants alike need to have a stockpile of emergency supplies. This means several days' worth of items such as water and canned food items, first-aid supplies, flashlights and batteries, and toiletries; and having a method for cooking, gasoline in your car, and the documents needed for a speedy evacuation.
All bases on mainland Japan were affected by the March 11 disaster, albeit to differing degrees. Thousands of families fled Japan out of concern.
Misawa Air Base was the hardest-hit U.S. military facility, sitting just inland from the coast of the Pacific Ocean on the northeastern tip of Japan's main island. On March 11, housing towers shook, sending televisions crashing to the floor, and the base immediately lost all power and heat. Worried residents watched as temperatures plummeted into the low 20s and snow began to fall. Commissary manager Gregory McGruder and a group of volunteers set up shop at the front door of the store, selling water, batteries, candles and food via flashlight to people who were searching for supplies.
The next morning, shell-shocked community residents who suffered multiple aftershocks throughout the night packed the commissary, stuffing carts full of nonperishable foods, water, charcoal and other necessities. Data provided by the Defense Commissary Agency shows that Misawa recorded double the sales of a typical Saturday.
Senior Airman Angelina Lopez thought she was prepared in March, until she tried to use her flashlight at home. What she found was old, corroded batteries, she said.
In the months since the quake, she's stocked up on extra candles, a first-aid kit, and other items.
Michael Patton, American Red Cross station manager at Misawa, said March 11 was a wakeup call for many.
Months before the quake, he hadn't sold one hand-crank-powered emergency radio. Since that time, he's sold more than 100.
Sasebo military spouse Maggie Constantino said late last month that her family is prepared in the event of a disaster.
"We have water, tons of canned food, Band-aids, flashlights," she said. "Each kid has an emergency backpack to hold onto in case of an emergency."
Tech. Sgt. Adam Smith, of 5th Air Force at Yokota Air Base, said he is stocked up on everything he needs in the event another disaster strikes.
"We're all set," Smith said. "We've got enough supplies to last a week."
Despite the sudden interest in preparedness, however, there are still servicemembers who could be caught unprepared.
Petty Officer 2nd Class Dustin Roswell of the USS Essex in Sasebo said that while he has flashlights, candles, blankets, grilling equipment, and hand tools at his house off base, he has only hot dogs in the refrigerator.
"I don't have any provisions," Roswell said. "We're not always in port so we don't stock our houses."
Staff Sgt. Anthony Benitez arrived at Yokota late last month from South Korea and is still setting up his home on base. He said he is thinking about putting together an emergency preparedness kit once he gets settled.
"It's something I want to do," Benitez said. "It's something I need to do."
Cory Reilly, Sasebo's commissary director who's lived in Japan for more than 20 years, had a chilling warning for those who ignore the advice.
"If [people have] been here two or three years [without a disaster], they say 'That's not going to happen. That never happens here,' " Reilly said. "I'm sure that's what the people in Sendai thought."
Stars and Stripes reporters T.D. Flack, Grant Okubo, and Timothy Wightman contributed to this story.
---
---
---
---