Pacific track athletes of year
Yokota pair, Henderson were tough to beat
---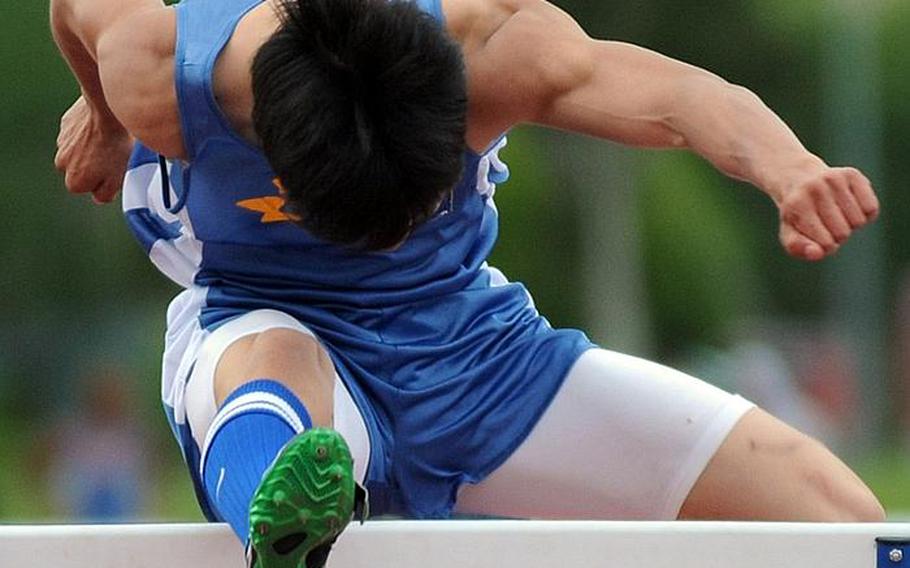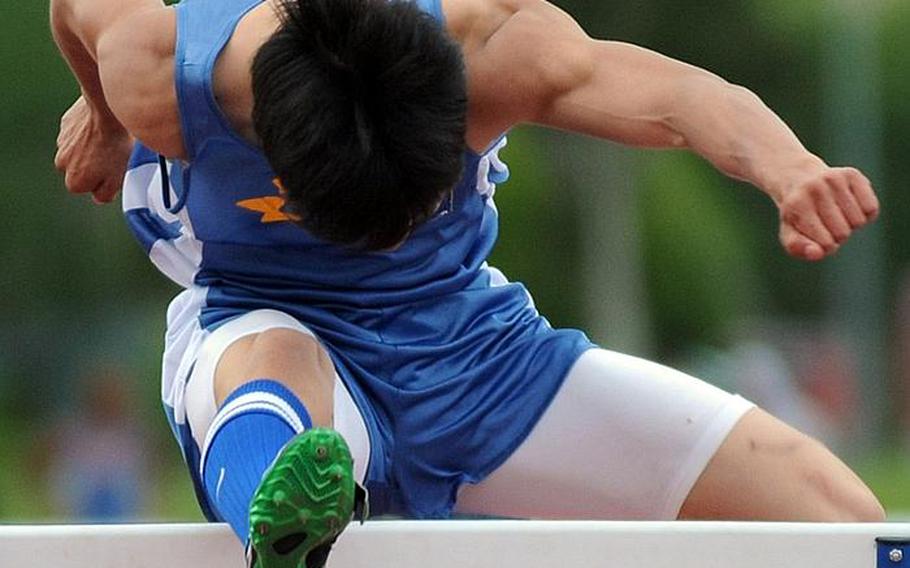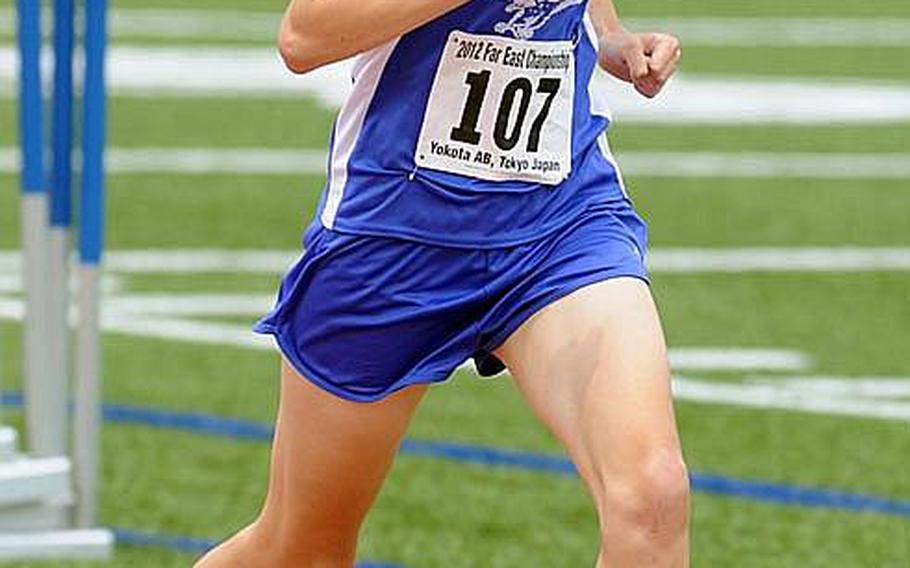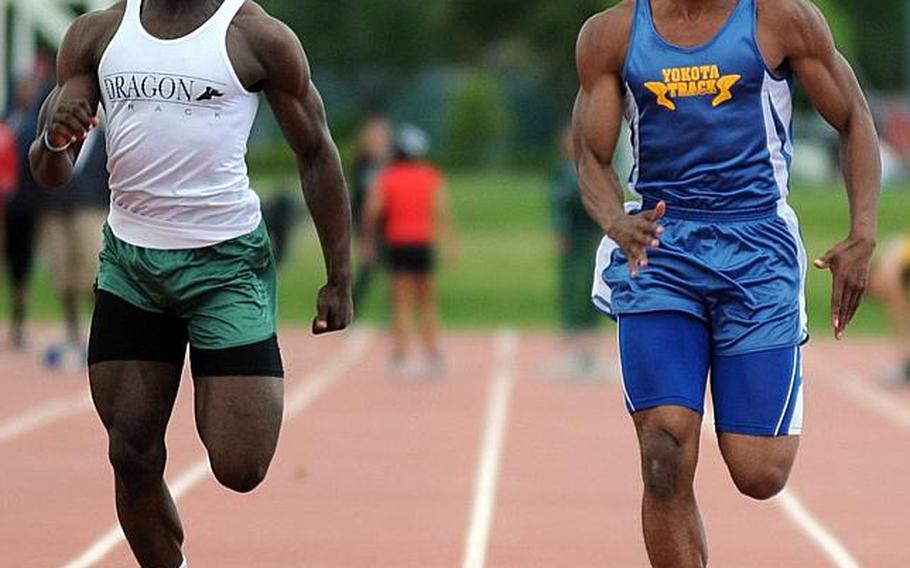 YONGSAN GARRISON, South Korea – Different Far East meet, same results for Yokota's Preston Brooks and Fred Gustafsson and Seoul American's Amanda Henderson. Only this time, their wins came in record time.
Brooks ran the table in the 100- and 200-meter dashes, Gustafsson did the same in the 110 and 300 hurdles and Henderson captured the distance triple crown, capturing the 800, 1,500 and 3,000 runs last week at Yokota High School, in repeating their feats of a year ago.
Each has been named Stars and Stripes Pacific high school track and field athletes of the year.
"The complete package," Falcons coach David R. Abbott said of Henderson, who went unbeaten in all her meets the last two years. "Amazingly gifted, talented athlete. Academically well-rounded."
Last Thursday at Yokota's Bonk Field, Henderson not only won all three events, she beat the meet-record times set in 2010 by her former teammate Siarria Ingram.
First, Henderson demolished the record in the 3,000, clocking 11 minutes, 3.16 seconds, 9.54 better than Ingram's standard. Next, Henderson worked the 800 in 2:25.19, beating Ingram's 2:32.0.
But she stood out even more in the 1,500. Her 4:56.45 beat her own North Pacific (Japan-Okinawa-Korea) record of 5:01.23, Ingram's meet record of 5:02.1 and came within .18 seconds of the Pacific mark of 4:56.27 held by International School Manila's Prerna Bhargava.
Henderson, a senior who plans to walk on at Washington State, beat out a competitive field including multitalented Stefani Loisel of Guam High and Kadena's Pacific record-breaking relay teams.
Gustafsson did his own rewrite of Far East meet records in the 110 and 300 hurdles.
After losing for the only time this season 15.51-15.54 to Nile C. Kinnick's Dustin Kimbrell in qualifying, Gustafsson rebroke the mark in the finals, with a 15.15. In the 300, he shattered the record (44.00) with a preliminary time of 40.87, then ran 40.15 in the final.
In the Kanto Invitational on May 12, also at Yokota, Gustafsson became only the third Pacific athlete to run the 110 in under 15 seconds, clocking 14.93.
"He's a good leader on the team, a vocal leader who also leads by example," Yokota coach David Popielski said. "He's a good kid, a hard worker, you don't see him doing much of anything without being involved on the track."
Brooks ran 10.93 in the 100 in the same Kanto Invitational, second-fastest in the region this season.
At Far East, he repeated his 100 and 200 titles, beating the old 200 meet record 22.66 by .25 seconds.
"It's nice to plug anybody into an event and always get 10 points out of it," Popielski said. "I'd take 10 more of him, no problem."
---
---
---
---