Yokota joins list of DOD schools with artificial turf field
by
robsons@pstripes.osd.mi Seth Robson
March 25, 2012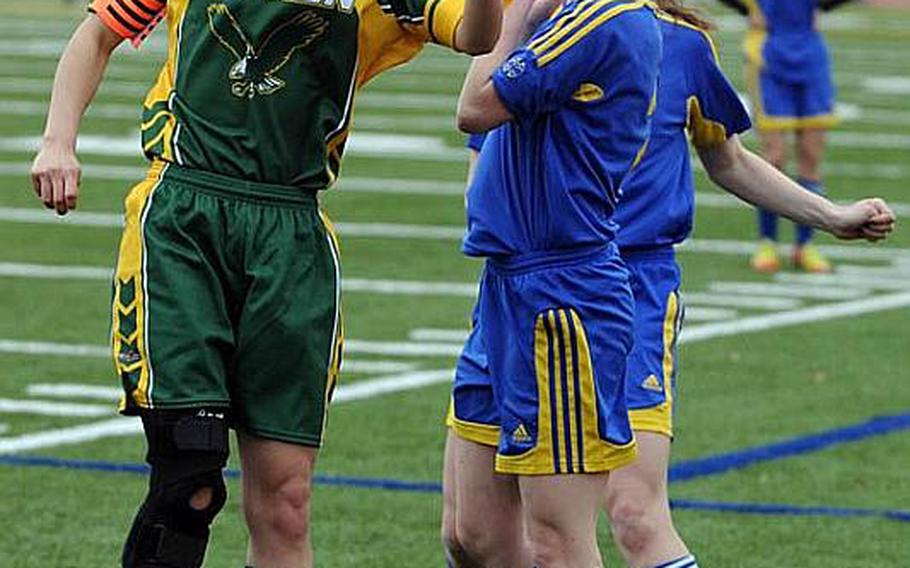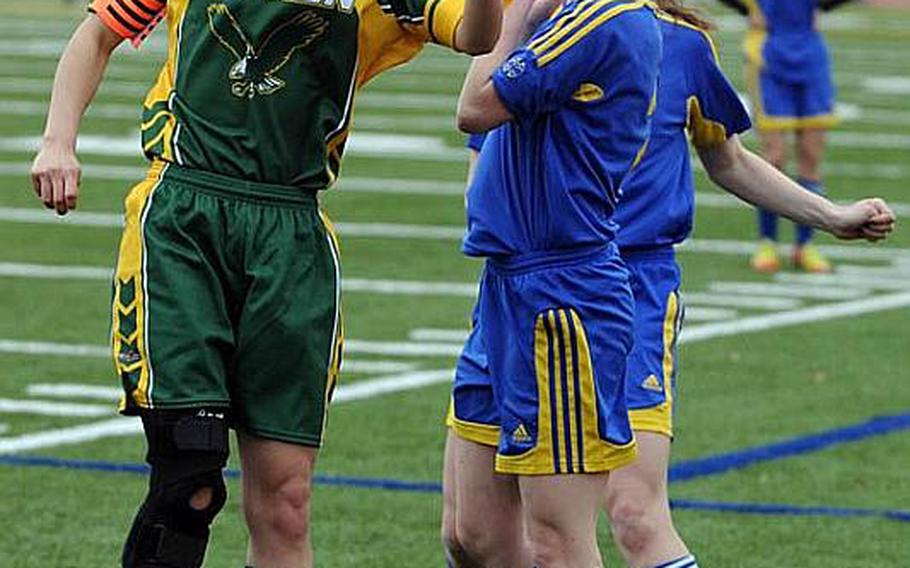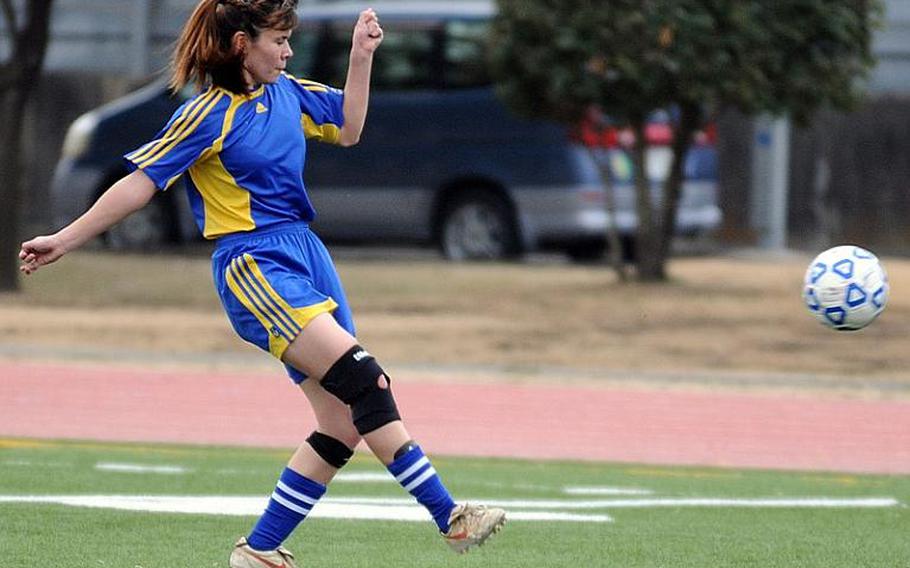 YOKOTA AIR BASE, Japan — Artificial playing surfaces are changing the way field sports are played U.S. schools and military bases in the Far East.
This month Yokota High School in Tokyo joined a growing list of Department of Defense Dependents Schools in Japan and South Korea that have opened artificial athletic fields in recent years.
The $1.2 million field, which hosted its first game last week, joins artificial surfaces at Nile C. Kinnick High School, southwest of Tokyo and Seoul American High School, Osan American High School and Daegu High School in South Korea. Kubasaki High School and Kadena High School on Okinawa also plan to install artificial fields, although budget cutbacks could hold up the projects, Department of Defense Education Activity Pacific Athletics Coordinator Don Hobbs said.
Seoul American's field at Yongsan Garrision in South Korea, which was installed a few years ago, vastly improved conditions for players and crowds viewing sports such as football, Hobbs said.
The old Yongsan pitch was, at times, nearly devoid of grass and, like many sports fields on U.S. bases in Korea, featured a sort of sandy mud that hardened in the sun to form and sandpaper-like surface capable of tearing gaping holes in players' knees.
"It was even difficult to watch a game at Seoul a few years back," said Hobbs, who recalls being unable to see yard markers during a football game he watched on the old field.
"I went to the championship game after they put in the all-weather surface in Seoul and it was like night and day," he said. "It was green and there were yard lines."
Yokota High School football coach and athletic director Tim Pujol said the new field is the first stage of a multi-year project that will see the high school rebuilt along with another artificial field by 2015.
The latest turf fields are light years away from the old "astroturf" surfaces of the 1970s, which were, more or less, glorified carpets, he said.
Yokota's new ground — named Bonk Field in honor of a former mentor — features artificial blades, like grass, that form a scaffold to hold millions of beads of ground rubber and sand. The effect is a surface that mimics the sort of slightly soft, yet fully grassed surface that football players prefer to slammed into during a game.
"You have this beautiful smooth even surface," said Pujol, who has been trying to get his school's soccer team to play the sort of possession-oriented game popular in Europe.
That wasn't easy on the old Bonk Field, since only about 20 percent of it was covered by grass in winter, he said.
"There were areas with a lot of weeds that would die in winter and leave only top soil that would blow away and you would have an even more uneven surface," Pujol said.
It was a nightmare trying to maintain the old field, which required hours of weeding, fertilizing, cutting, lining and reseeding each year, he said.
"On the old ground the ball would jump all over the place," he said. "This surface is built for speed and you are going to have a truer roll on this one."
Despite the advantages of the new fields traditional grass surfaces still appeal to some.
"Kubasaki High school had a turf football field put in 20 years ago," Hobbs said. "It has great drainage and we have typhoon rains and winds but you can play football on it a couple of days later. There's just something about playing on real grass."