Track athletes starting to focus on championships
---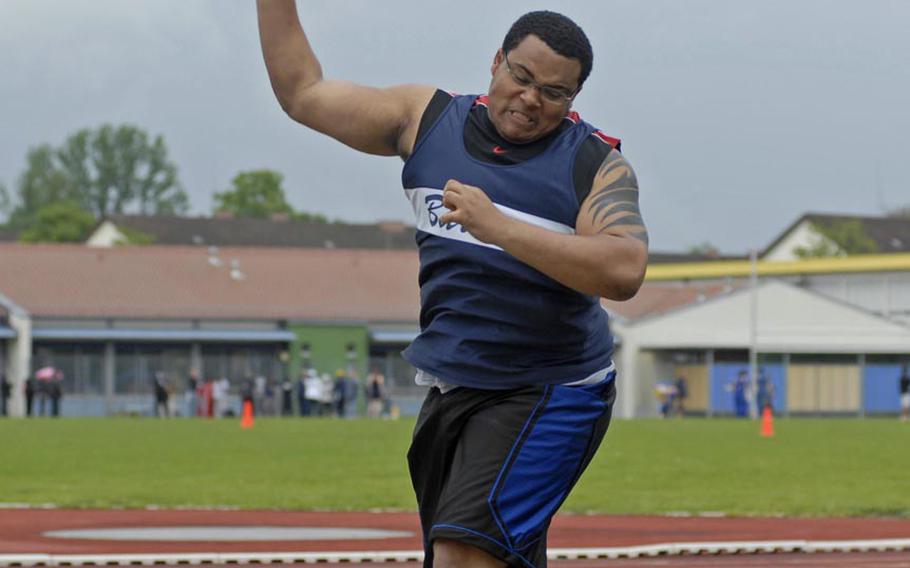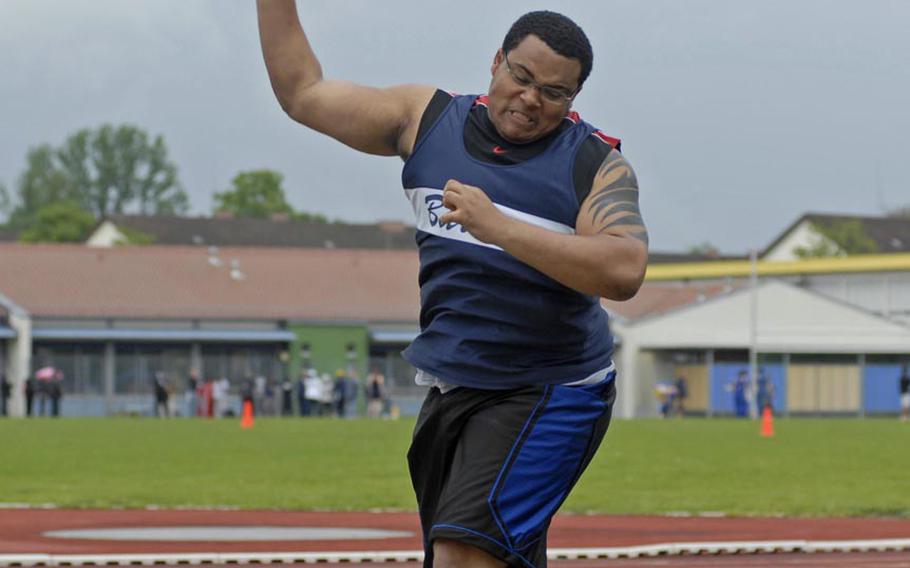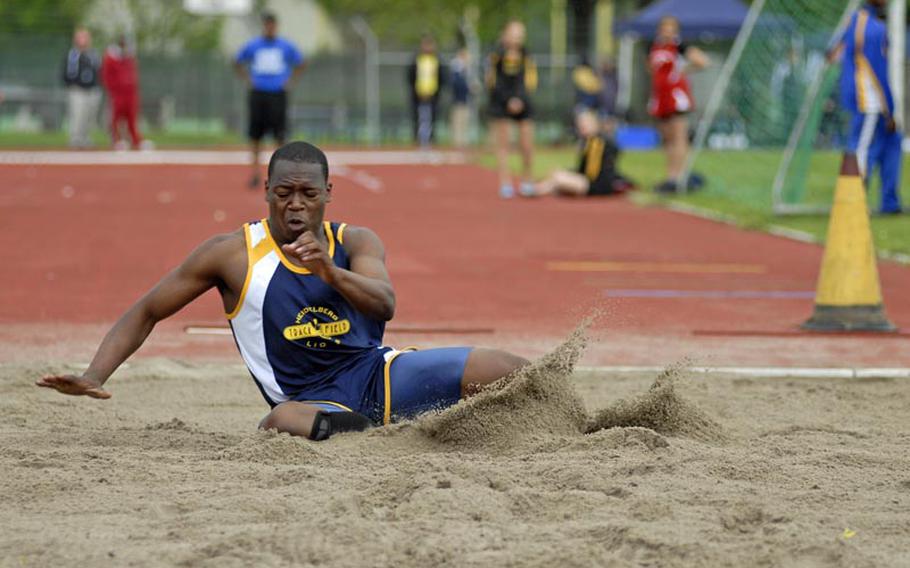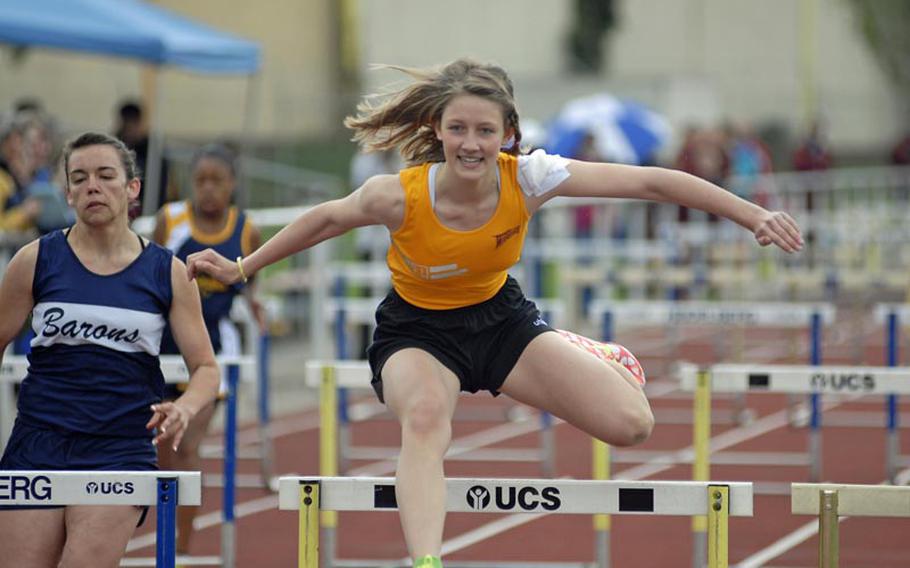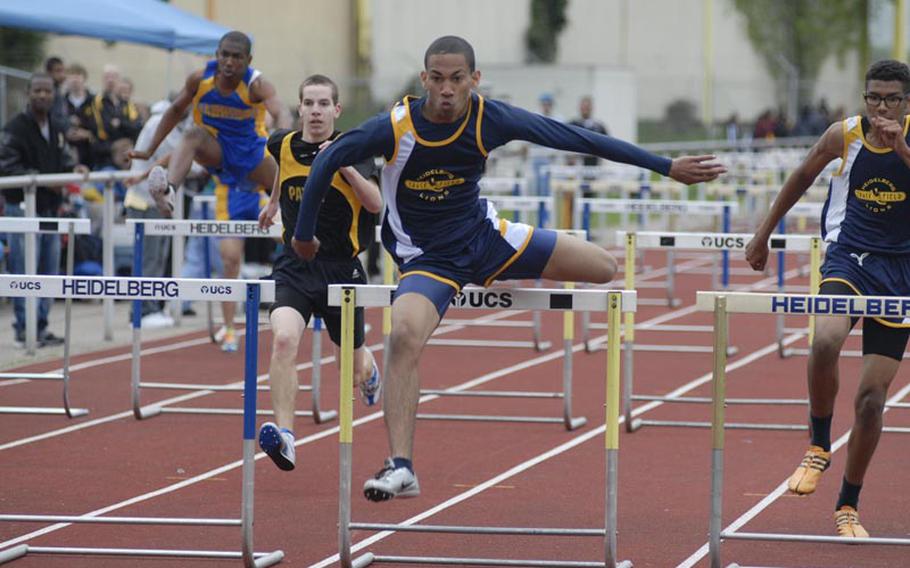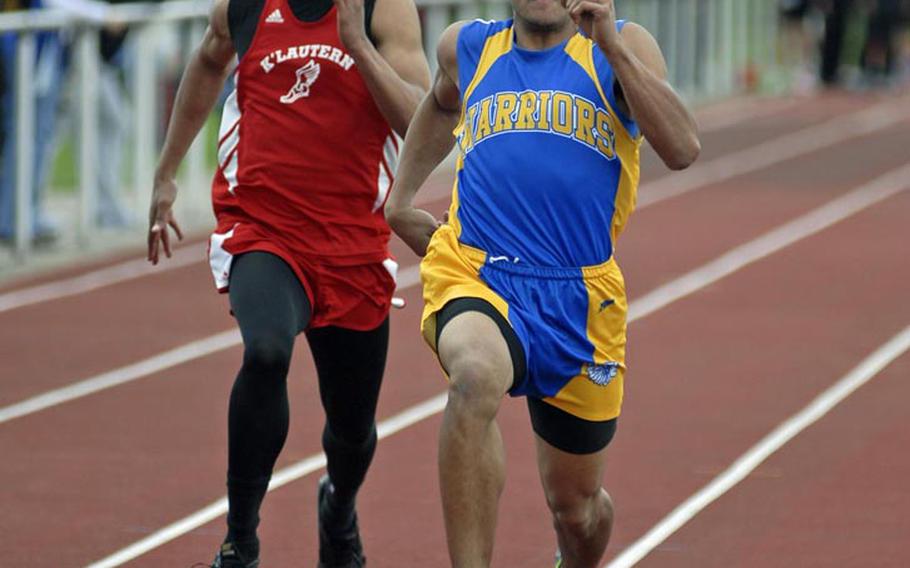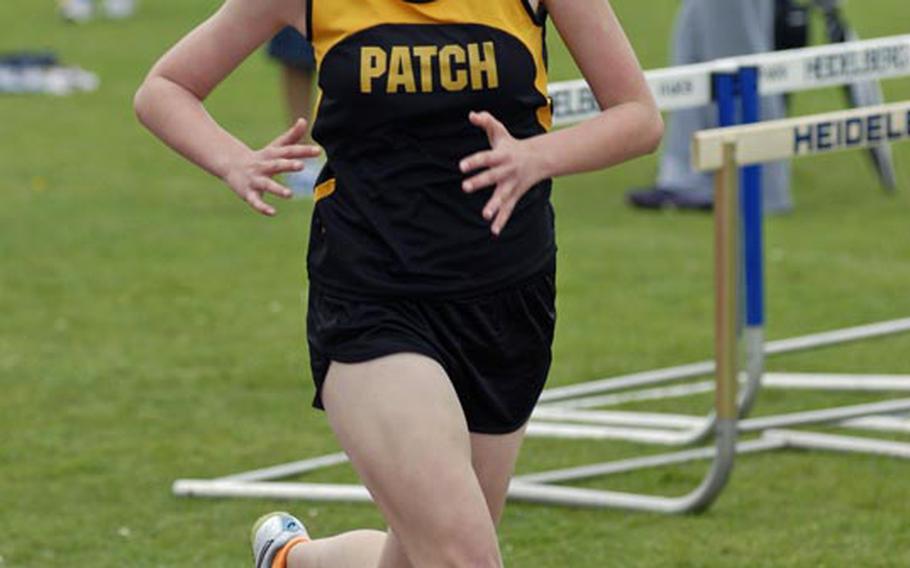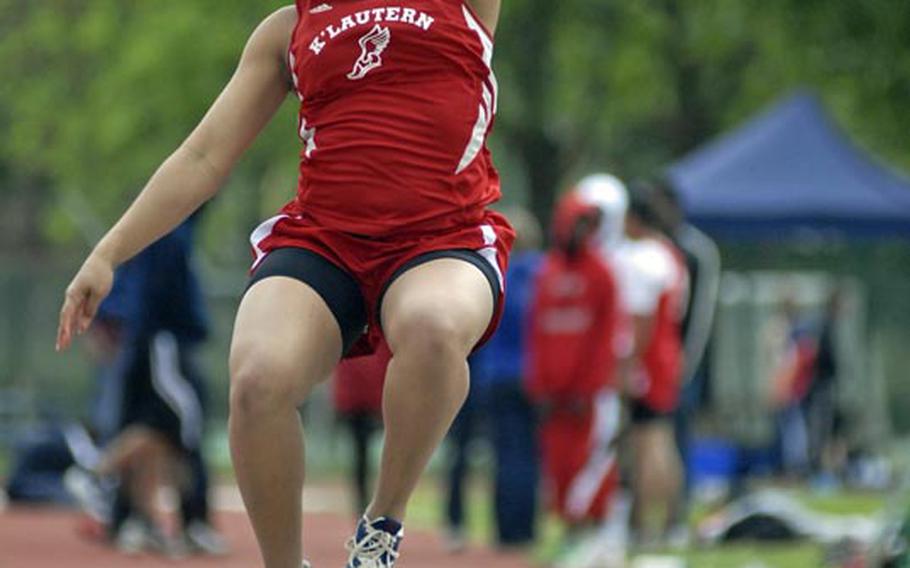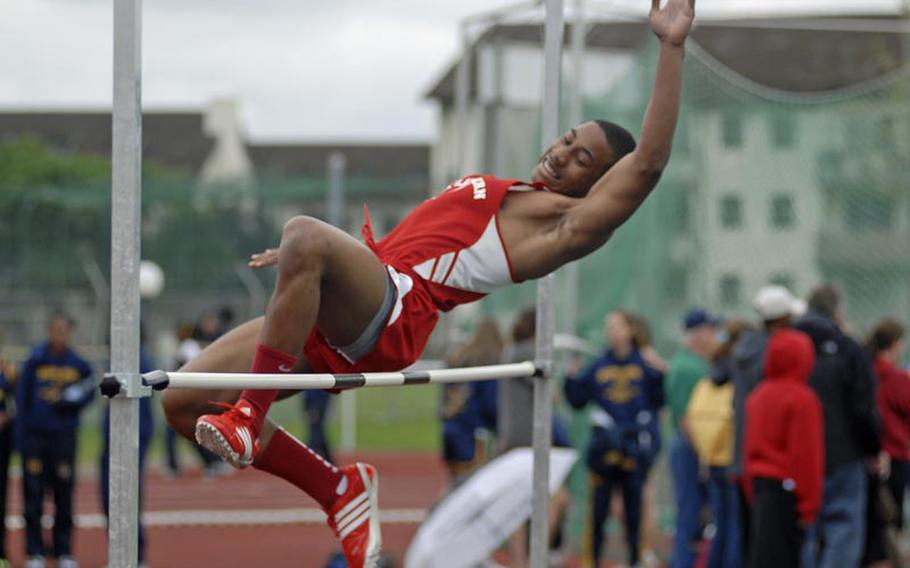 HEIDELBERG, Germany - Heidelberg played host to an eight-team DODDS-Europe track and field competition on Saturday, and while the athletes all had their own personal goals for the meet, everyone's long-term vision was set on the same target.
The upcoming championships slated for May 25-26 in Wiesbaden.
Bitburg senior Darian Billups, last year's European champion in the shot put, was in prime form as he used the power provided by his 6-foot, 295-pound frame to hurl the shot put 45 feet, 1 inch for a first-place finish on Saturday.
His throw was still short of a season goal of breaking the DODDS-Europe record of a little more than 57 feet, a mark that's stood in the books since 1978. But that's not all Billups is thinking about.
He also has his sights set on a discus title this year, an event where the top step of the medal stand has eluded him. He placed third in last year's event.
Billups said that each meet brings more importance as the championships loom around the corner.
"Each throw has a very important meaning," Billups said. "It's cram time now."
One of his Bitburg teammates has an entirely different goal. He's just trying to get a qualification time for the championships.
Multi-sport star Kyle Edgar gave up soccer this season to compete in track, a sport he confessed that he'd never even watched before this year. The Barons junior said he chose to run track to help his speed training and weightlifting, two keys to his ultimate dream of playing football at the next level. With soccer, Edgar said, he wasn't able to get in the weightroom like he can with track.
"I had no idea how I would be," Edgar said.
Wiesbaden senior Brian Sealey wasn't worried about qualifying Saturday.
"Since I qualified my first meet, it's really just repetition and reminders of what I have to do at Europeans," Sealey said.
If Saturday's 100-meter dash is any indication, he'll be just fine. Sealey won the race with a time of 11.21, faster than last year's winning championship time of 11.25. He outlasted Patch's Justin Johnson-Rich, who ran in the following heat and finished at 11.26. Kaiserslatern's Khadif Williams rounded out the top three in the event, clocking in at 11.33.
Patch sophomore Hannah Rose, who won the girls 1,600-meter run on Saturday in 5 minutes, 41.40 seconds, said her main concern was pretty simple.
"Run for fun, that's my motto," Rose said.
Of course, running and training with the Patch girls' elite squad of distance runners helps her have fun. But she said it also pushes her to keep getting better each week.
This year, DODDS-Europe went away from the 1,500 – the classic metric mile and premier Olympic distance - and 3,000-meter races, adding length in both events for the new events of 1,600 and 3,200 meters.
Both Rose and Heidelberg senior Brian Hannum, who won the boys 1,600-meter race on Saturday in 4:35.20, said the new race distances don't matter much to them.
"It's not a big adjustment… I did a lot of distance training over the summer, so it doesn't bother me," said Hannum, who hopes to run at the University of Texas after he graduates, where he'll be on a Navy ROTC scholarship.
After outlasting Black Forest Academy's Ben Kronk and Kaiserslautern's Matthew Finley, who finished second and third in the 1,600, respectively, Hannum said he's feeling pretty good about his chances at Europeans.
"I've put a lot of training in, I'm confident in my training," said Hannum, who hopes his Lions can repeat as Division I boys team champs this year.
The Patch girls came into Saturday's races riding high, after knocking off nine-time defending girls Division I champs, Kaiserslautern, last week.
The Kaiserslautern girls said the loss motivated them.
"It was good for us to know that Patch can beat us," said sophomore Rhea Harris. "It made us work a lot harder in practice."
Although Kaiserslautern got some revenge by besting the Patch girls Saturday, with 130 points to 81, it was the host Lions who won both the girls (155) and boys (183 to Kaiserslautern's 104) competition on Saturday.
---
---
---
---