Three active servicemembers head to London Paralympic Games
---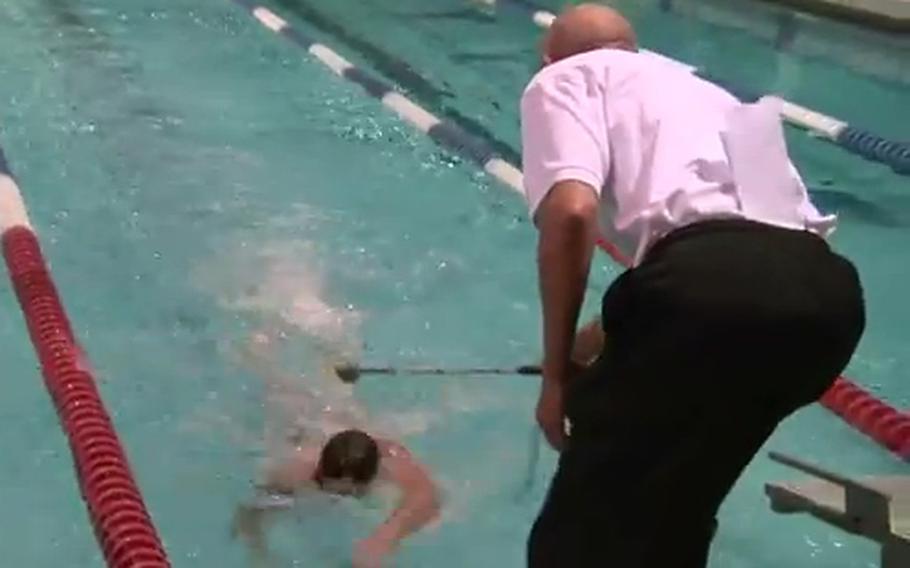 The London Paralympic Games begin Wednesday and among the approximate 4,200 international athletes competing will be three current servicemembers in the U.S. military.
In addition to Army Sgt. 1st Class Josh Olson (shooting), Marine Cpl. Rene Renteria (soccer) and Navy Lt. Brad Snyder (swimming), 17 retired servicemembers will also represent the U.S. military during the games, which run Aug. 29 to Sept. 9.
Snyder, who lost his vision when he stepped on an improvised explosive mine last September, said swimming now reminds him of the confidence he had as the captain of his Navy swim team.
"Every time that I can go out and do something that I used to be able to do it really re-establishes my self-confidence and really that trickles over to all other avenues of life," said Snyder during a qualifying meet in March.
Olson is an instructor at the U.S. Army Marksmanship Unit where he is credited in part for the creation of a new section employing wounded soldiers; and Renteria, playing forward for the seven-a-side men's soccer team, has scored four goals in his last four appearances for the U.S.
In all, there are 227 athletes listed on Team USA, which is one of 165 countries participating.
Snyder will compete in seven swimming events—the same number as Michael Phelps did—and noted in a recent Pentagon Channel video that he is representing the U.S. and his "fellow wounded warriors."
"We can still represent our great country, even though it's not on the battlefield," said Snyder.
---
---
---
---