Far East soccer preview
Teams from Korea tough to beat at year's end
---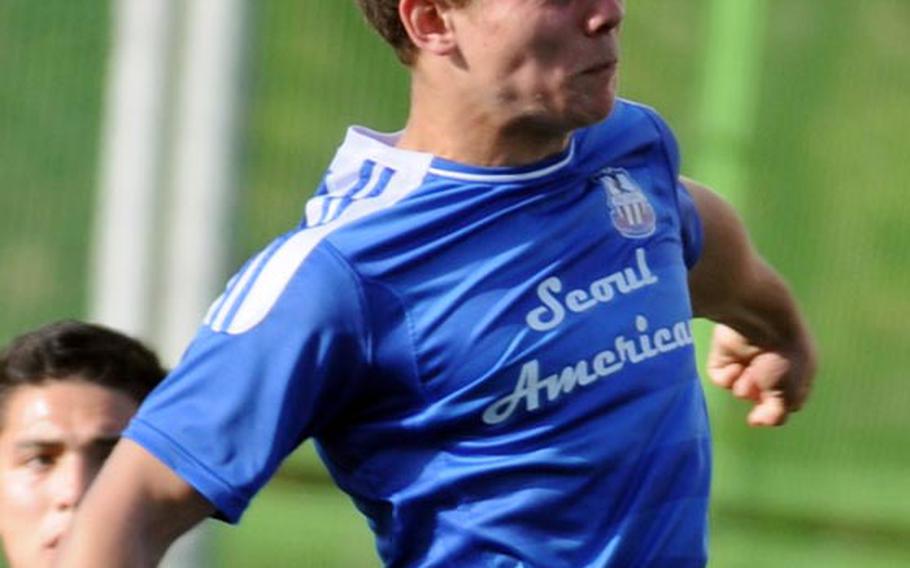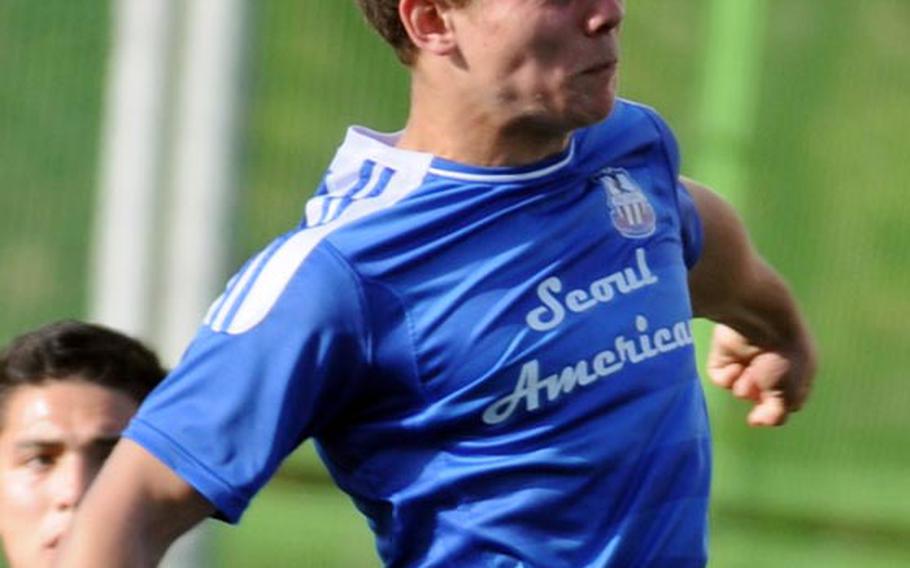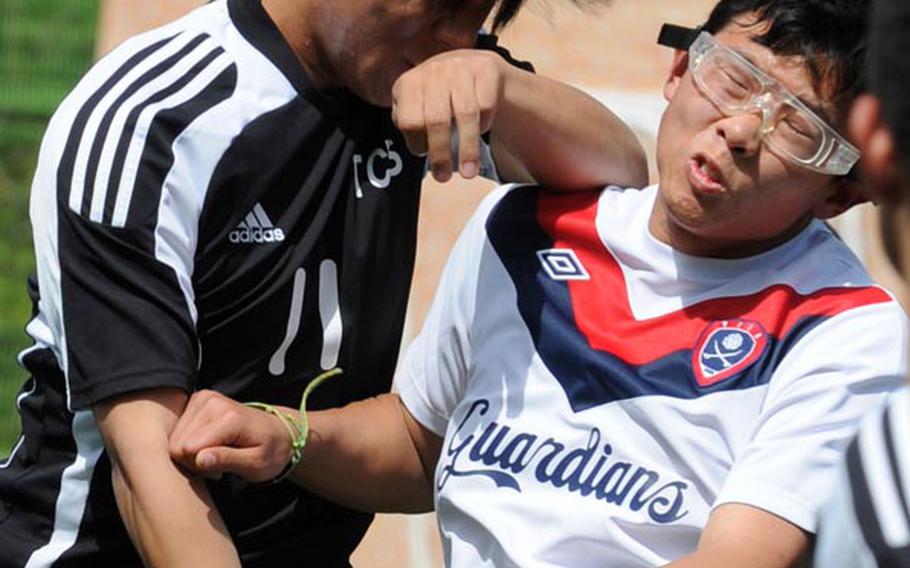 Where Korea's recent domination of Far East high school soccer tournaments goes, the proof is entirely in the numbers.
Seoul American's boys won Division I last May and the Falcons' girls in 2010. Yongsan International-Seoul has captured three of the last four Boys D-II tournament titles and five overall. And Osan American's girls own a Pacific-record eight D-II titles, including the last three.
"It says a lot for our league," Falcons boys coach Steve Boyd said of the Korean-American Interscholastic Activities Conference becoming the region's powerhouse.
"The regular-season and tournaments show, we have a well-balanced league in both boys and girls. You can see the domination of KAIAC."
The league puts that reputation on the line starting Monday when the Far East tournaments begin, boys D-I at Kubasaki (Okinawa) and girls D-I at Kadena (Okinawa), boys D-II at Camp Humphreys (South Korea), and girls D-II at Marine Corps Air Station Iwakuni (Japan).
Seoul American downed Kubasaki 2-1 in overtime last May, while American School In Japan defends the girls D-I crown after blanking Kubasaki 1-0 in last May's title game.
Mark Lange has seen first-hand the power of KAIAC soccer, having finished second to YIS-Seoul last season, losing 4-0 to the Guardians in the championship. They were one of only two teams to beat the Samurai last season.
"KAIAC is competitive; every Wednesday, Friday or Saturday, there's a big game in that league," said Lange, the Samurai's ninth-year coach.
"The beat goes on. That's what you have in an established program. People want to play for those programs and teams. For us, it comes down to the PCS gods. YIS has a huge advantage. They're an established program. They play for history."
Whether Perry can overcome the Guardians, senior Tyelor Apple stands to make history. He's three goals short of the Pacific's single-season scoring record of 61 set in 2008 by Seoul Foreign's Remco Rademaker.
Lange and others noted that Seoul American's boys took sixth place in the KAIAC regular season and tournament before beating Far East host host Kubasaki in the finals last May in overtime.
With last Far East's MVP Josh Chung still in the fold, the Falcons improved on their 2011 KAIAC finish this year, taking second - losing 2-1 to YIS-Seoul.
Boyd is aware that Kubasaki has gone 7-2 since starting the season 0-7-2, and is hungry for a Far East title, as are Christian Academy Japan and Nile C. Kinnick in Japan's Kanto Plain.
"You can throw the records out," Boyd said. "CAJ has something for us, Kadena and Kubasaki will be solid, Kinnick is playing well. It's going to be a dogfight."
Osan American's girls have overcome long odds to take those three straight titles. Two of them came in two-match double-elimination finals against Matthew C. Perry, and all three times, the Cougars battled serious injuries to their top stars.
"Injuries can be a problem," said coach Sung Plourde, who's hoping seniors Alex Hauter (knee ACL) and Stephanie McDole (Achilles' tendon) are back from their dings and bruises.
"We've been lucky to get stronger as the tournament goes on. We have another mission. We're hoping to defend and win that fourth title."
None of the Korea teams can just show up at the field and expect their opponents to wilt, Boyd said.
"It depends on who's playing the best ball at the right time," he said. "This year's team is better than last year's; how that translates at Far East is a whole 'nother matter."
---
---
---
---