Tennis preview
Tahirovic begins title defense with plenty of challengers
by
Rusty Bryan
September 14, 2011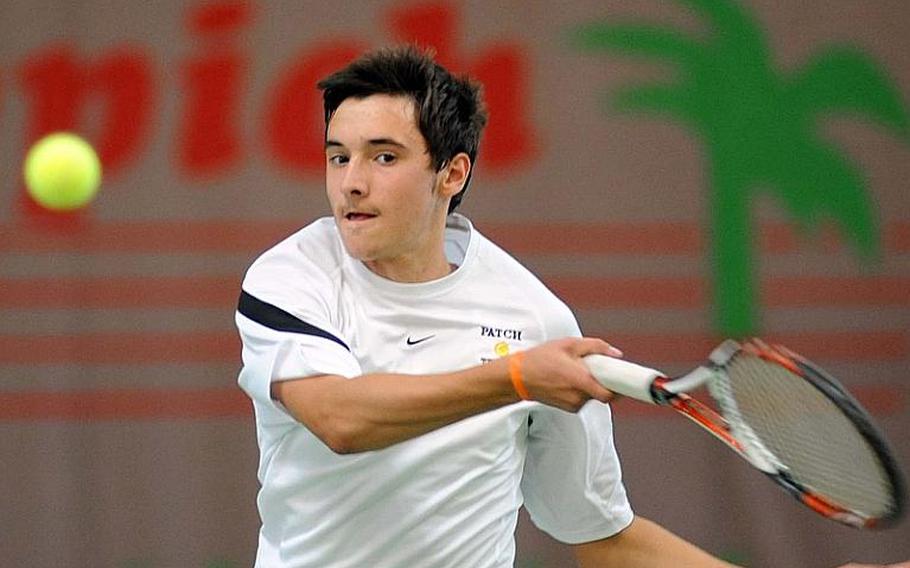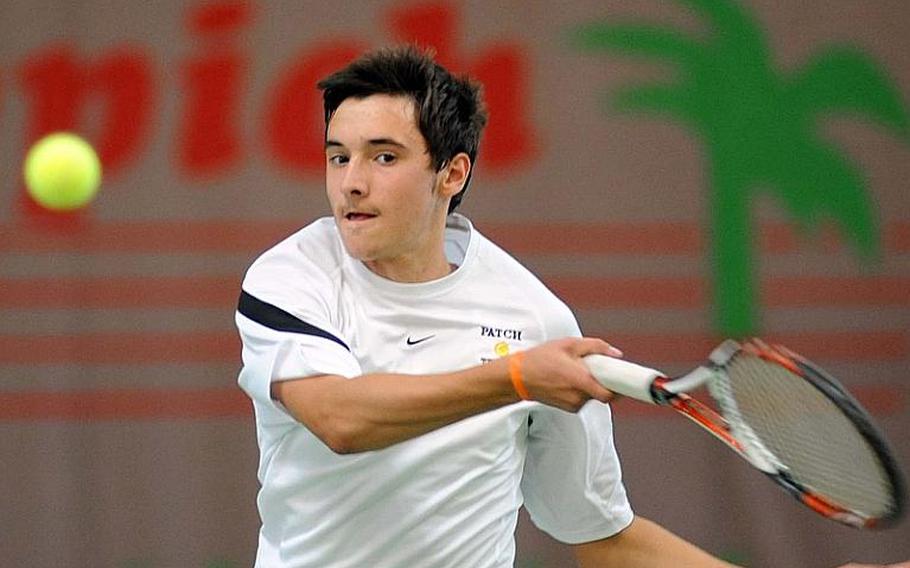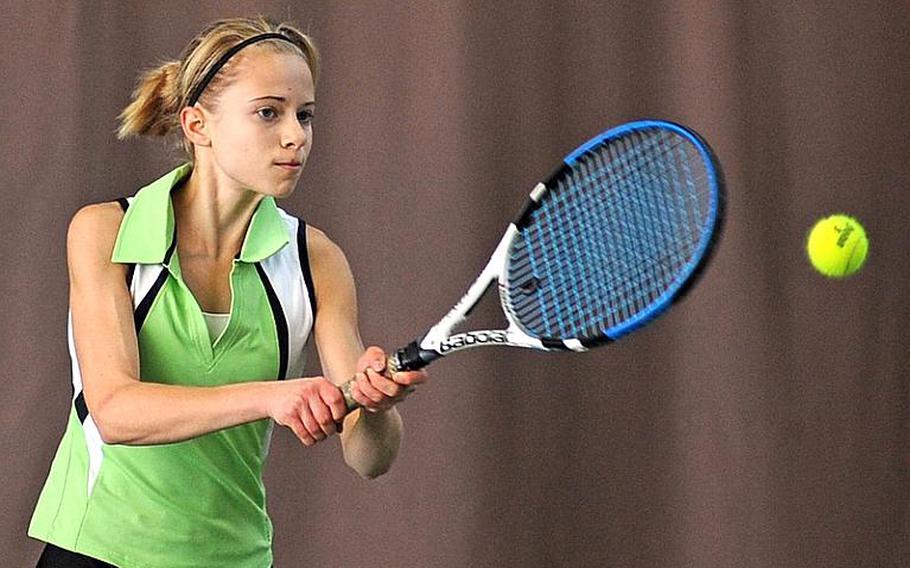 When defending boys' champion Ajdin Tahirovic returned to Patch High School last month to begin his sophomore year, the Bosnian-born tennis champ did more than just eliminate most of the suspense from this year's boys' European tennis tournament.
He also put himself in position to follow in the footsteps of another Patch athlete, wrestler Josh Anderson, as the only athletes in DODDS-Europe history to win four consecutive championships. Anderson won European wrestling titles from 2001-2004.
"He will be around until he graduates," Patch coach Walter Fritz emailed when asked about Tahirovic's status for 2011.
By saying that, of course, Fritz wasn't predicting three more crowns for his youthful co-captain, in whom the University of Florida has already shown interest. But the leap is an easy one to make for prognosticators who don't have to be concerned with the possibilities of injuries and all the other misfortunes that can befall athletes.
Tahirovic, after all, romped to his first title as a freshman, capping his undefeated season with a dominating 6-1, 6-2 victory over second-seeded Patrick Tan of International School of Brussels, a junior, in the 2010 title match. And unless there's been a stealth transfer into DODDS-Europe of pupils from the Nick Bollettieri Tennis Academy, Tahirovic has to be viewed as a lock for title No. 2.
Not that others aren't eager to take a shot at the champ.
Among them are 2010 bronze-medalist Nikolay Gospodinov of SHAPE, 2010 doubles bronze-medalist Evin Alarilla of Wiesbaden, Aryan Von Eicken and Forrest Kampermann from Ramstein, and two 2010 final-four performers from defending D-I team champ Heidelberg, Jack Kolodziejski and Cameron Ward.
Kolodziejski, a member of the 2010 champion doubles tandem, and fourth-place singles-finisher Ward will lead the Lions for new coach Kathleen Guerrero, but she won't be able to benefit from the play of surprise 2010 girls' champ Paige Chase, who returned to the States for her senior year. Replacing Chase as the Lady Lions' No. 1 is talented freshman Gabby Tersingi, but it might be stretching things at the moment to view her as a Tahirovic-quality debut player.
That leaves silver-medalist Ginevra Bolla of Marymount and bronze-medalist Kaitlyn Miller of Bitburg as the heiresses-apparent for 2011 European singles gold, but with Ramstein's Michaela Corral and Meghan Augsburger, a gold- and silver-medalist in doubles the past two seasons, in the mix.
Last year's returning singles medalists couldn't begin the season with more different mindsets, however.
Miller, who occupied herself last spring in winning the European 3,000-meter crown, "has her eyes set on the championship this year," emailed veteran Bitburg coach Pete Vadney. "She has been training since track ended. She did not return to the States this year as in previous seasons, so she only played in one local German tournament, which she won."
Bolla, who won European gold in 2008 and 2009 before falling to Chase 6-2, 6-4 in the 2010 final, isn't sure how much time she can devote to the pursuit of her third title, reports Marymount athletic director Simone Trott.
"She is a senior taking the full IB (international baccalaureate) program, which is extremely demanding," Trott emailed. "It's much more difficult than AP (advanced placement) classes."
The 2011 tennis season is to begin Saturday. Regional play occupies the slate until Oct. 27-29, when the European championships return to Wiesbaden.
---
---
---