Spikers hoping to gain momentum for Europeans
---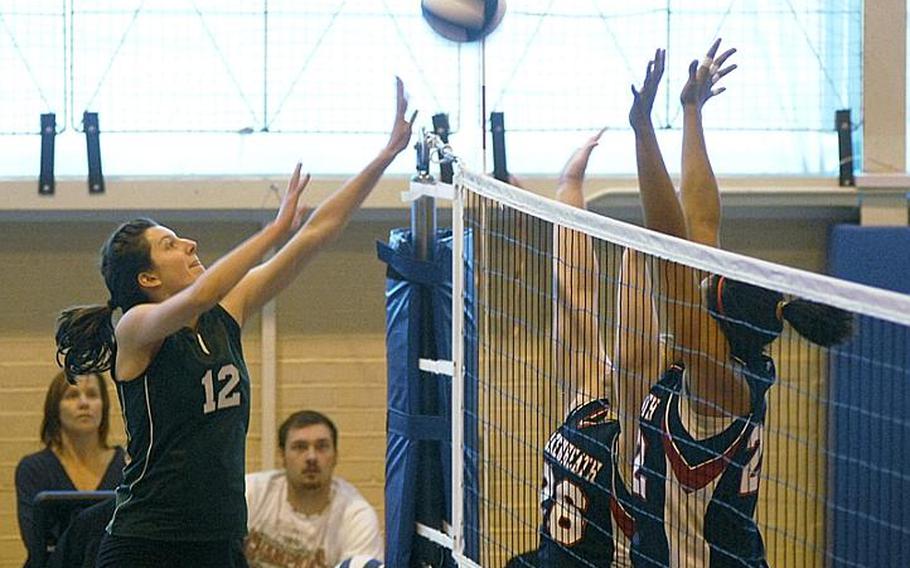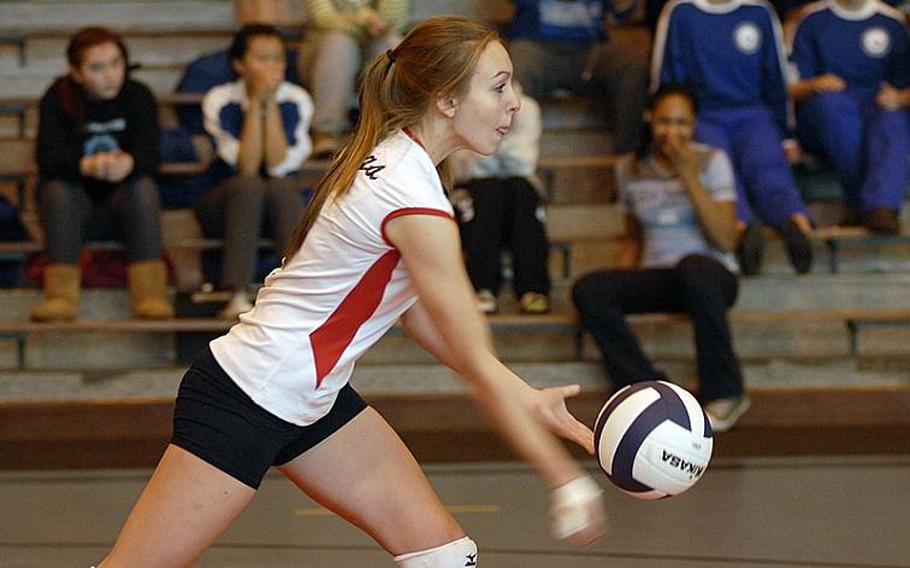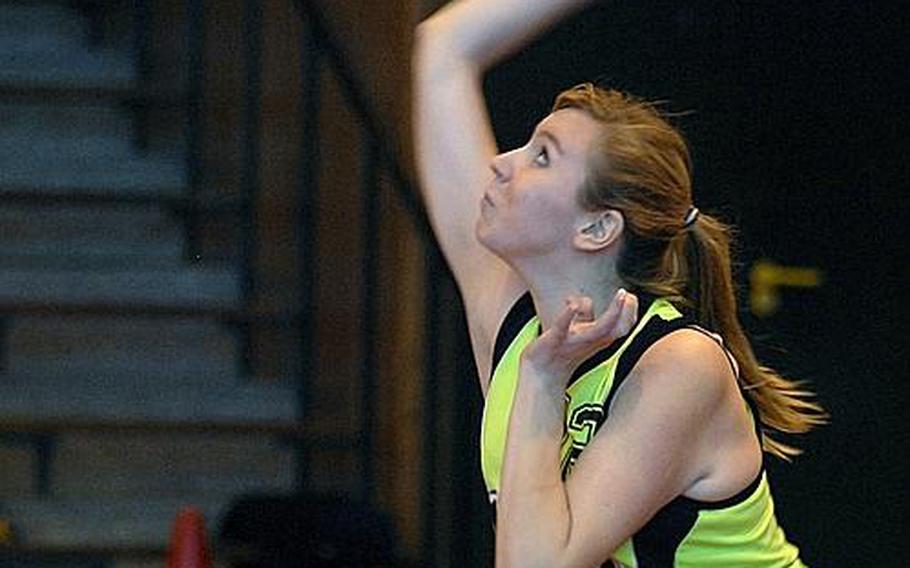 RAF MILDENHALL, England — Five DODDS-Europe volleyball teams met Saturday with less than two weeks remaining before the European Championships begin in Germany.
Brussels and SHAPE traveled north to face England's Menwith Hill, Alconbury and Lakenheath in the one-day contest.
Early in the day, Lakenheath won its first two games against Island-rival Menwith Hill by scores of 25-12 and 28-26. But the Mustangs rallied to win the next three in a row, and the overall series, by scores of 25-18, 27-25 and 15-6.
Menwith Hill coach Dave Cornett was excited about the win and said he hopes his players, especially the team's four seniors, can carry the momentum into the Europeans, set for Nov. 3-5 in Kaiserslautern and Ramstein.
"Playing Division I schools, the girls are bigger, faster and stronger," Cornett said after the match. "It was a good win for us. I'm proud of my upperclassmen. They put the game on their backs and they didn't quit."
The day's first Division III matchup pitted Alconbury against Brussels. Brussels came into the matchup with a 2-6 record on the season; having already defeated Alconbury and Menwith Hill once this year, according to head coach Vicky Westland. Westland said before the game her team needed to focus on kills and defense in order to prepare for Europeans.
But the Dragons quickly erased any hopes of a repeat for the Brigands, 25-12, 25-17 and 25-16.
In the seven years since Westland has coached for Brussels, they've won the Europeans three times (2006, 2008 and 2009), so don't count them out just yet.
The single Division I matchup between Lakenheath and SHAPE had arguably the best volleyball play of the day. Both teams have some big-time hitters; the Lancers' Jourdan Hodge and Brittany Harmon and the Spartans' Ashley Seiler and Teresa Muldoon.
Although Lakenheath tried to push the match to four games, SHAPE prevailed, 25-20, 25-14 and 25-21.
The Lancers were missing three seniors due to ACT testing, and head coach Mike Mickenberg said he's looking forward to having them back for the Europeans.
"It's been a great season so far," Mickenberg said. "The girls have improved. They have talent. We'll see what we can do. We hope to reach our peak at the Europeans."
Menwith Hill, Alconbury and Lakenheath all travel to face Cobham next weekend while SHAPE and Brussels travel to Bitburg.
---
---
---
---