Girls Basketball preview
Seoul, Daegu will try to keep the title streaks alive
by
Dave Ornauer
December 2, 2010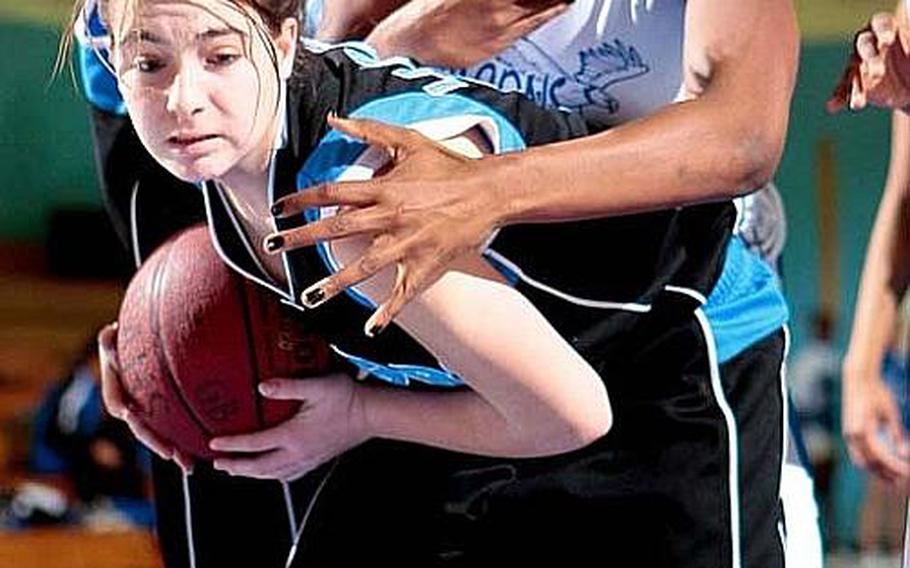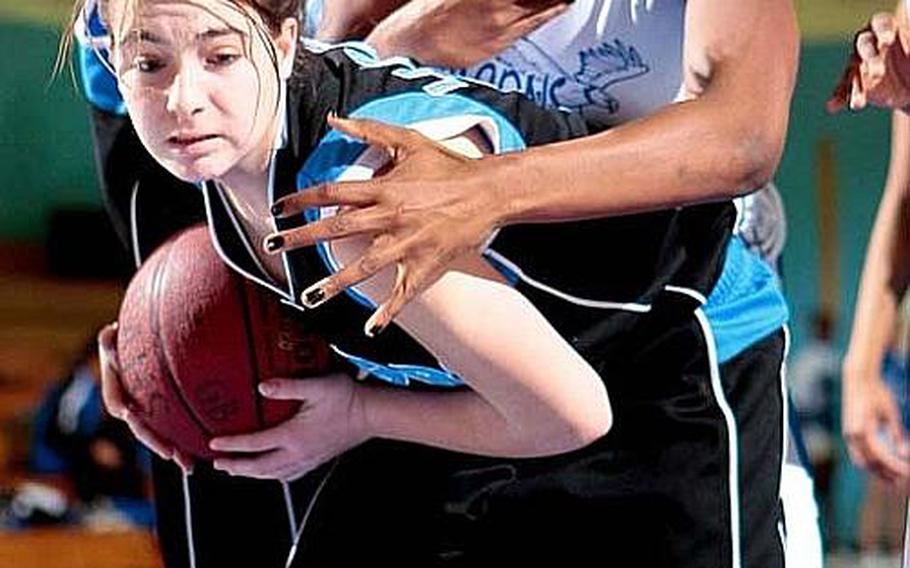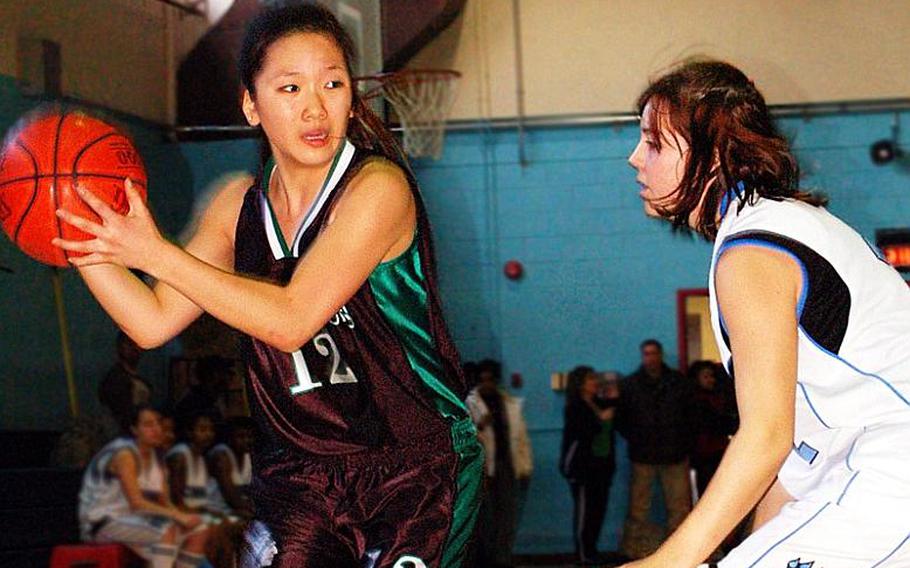 With most of the components responsible for winning last year's Far East Girls Basketball Tournaments – and last month's volleyball tournaments, for that matter – still in place, the question now is, can Seoul American and Daegu American do it again?
Coaches Billy Ratcliff and Michelle Chandler express cautious optimism, though the former feels chemistry could be the key with the Falcons fielding three new, talented players, and the latter hopes to replace two leaders, one lost to graduation and the other to transfer.
"I hate to make predictions, but we're in good shape to defend the title," said Ratcliff, whose Falcons open the chase for their 19th straight Korean-American Interscholastic Activities Conference Division I title at home Friday against Taejon Christian International.
And it's not just because most of his starters, including seniors Liz Gleaves and Destinee Harrison, return. Three players with Amateur Athletic Union experience in the States transferred to Seoul American over the summer.
They include Jordan Elliott, already being tabbed "Liz-Plus." Ratcliff calls "just as athletic as Liz, sees the floor incredibly well, makes passes I've not seen guys do, strong shooter and jumps out of the gym." Elliott will head to West Point next year.
There's also Mecca Perkins, a 6-foot-2 sophomore who is "as good a post player as I've ever coached," Ratcliff said. "She's tough inside and she runs the floor as well." Another transfer from Boise, Idaho, junior swingman Tillie Trounson, joins the mix.
"I really like what I've got," Ratcliff said. "We're much deeper than we were last year. We go 10 deep, with a couple of extras who are tall. It's going to be tough to defend us. (But) whenever you have good players, the chemistry has to be right. If it is, we'll be OK."
"They're head and shoulders above everybody else" in KAIAC, Chandler said.
She brings back the core of last year's Division II champion team, including senior forward Kristina Bergman and senior guards Angie Robinet and Gulee Kwon. But this Warriors team is the first in four years to not have Jamie Chienault (graduated) and also lost Chanel O'Neal to transfer.
"Somebody has to step up and lead. The question being whom," Chandler said. "Even if you have six people back, you lose somebody like Jamie or Chanel, it's who's going to be the go-to person, who is going to put it on their backs. They were always willing to."
Now that the Warriors have been fitted with bull's-eyes, "nobody's going to lay down for them. Where I think we should be and where we will end up, may be totally different," Chandler said.
Though many have already written off the Division I title race, others view defending runner-up Faith Academy, with sisters Kelly and Liz Hardeman and guard Grace Fern, as a threat to the Falcons' throne.
The Warriors, meanwhile, will face solid opposition in a rejuvenated Osan American team vastly improved with the addition of scoring weapon Chantal Colmore. Zama American of Japan will play at the Division II level for the first time.
And, as always, Daegu at Far East – again on its home court – must get past strong perennial international-school foes such as Morrison Christian Academy and International School of the Sacred Heart.
"I think they have it in them. They just have to bring it out," Chandler said of her team.
"They'll be fine by the end of the season," Ratcliff said of the Warriors. "Daegu is very physical. They don't give up. They'll be ready by the end of the season."