Pacific Players of the Year: Girls track
Scott didn't let layoff keep her from sprint titles
by
Dave Ornauer
June 9, 2011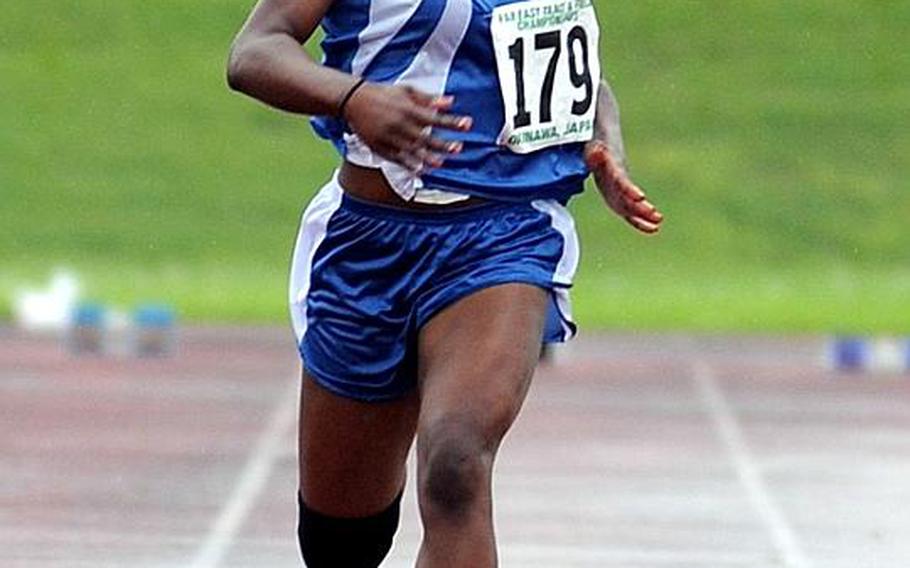 This article has been corrected.
One might not have known that Kelsey Scott's accomplishments on the Pacific's high school track and field circuit came after she'd spent three weeks in the States, part of the voluntary departure program in the wake of the March 11 Tohoku-Kanto earthquake and tsunami.
Not when she captured both the 100- and 200-meter sprint race titles in both the season-ending Far East meet and the earlier Kanto Plain Association of Secondary Schools championship meet.
The junior sprinter helped pace Yokota's girls to second place in the Kanto meet and the Panthers as a team to an overall third-place finish in the Far East meet – the highest by any school that lost athletes due to the voluntary departures.
For her efforts, Scott has been named Stars and Stripes Pacific high school track and field girls Athlete of the Year.
While living in Bowie, Md., from March 21-April 15, Scott kept up her training regimen, coach David Popielski said.
"Good on her. That shows the type of dedication she has to the sport," Popielski said.
"She is dedicated, motivated, always has a smile on her face and always encourages other athletes, always willing to step into whatever role I needed. An all-around good person. She leads by example, not by words."
Scott capped an unbeaten regular season by running the Kanto 100 in 13.18 seconds and the 200 in 26.68.
Then at Far East, despite slick conditions at Kubasaki High School, she repeated the 100 and 200 titles, running the 100 in 12.88 seconds. The timing mechanism malfunctioned during the 200, so no times were available.
It was sweet redemption for Scott, who finished second in the two events in those two meets a season ago. But it will be her last time in a Yokota uniform, as she'll run for Seoul American next school year.
"They'll be getting a good one," Popielski said.
CorrectionThe school that Kelsey Scott will attend next year was incorrectly listed in an earlier version of this article.