Runners beat heat, 10-mile course
---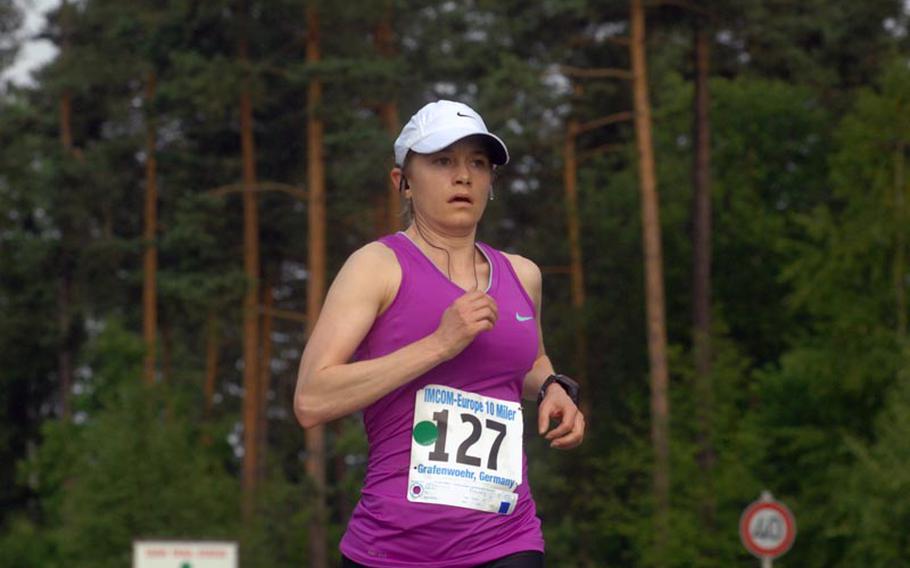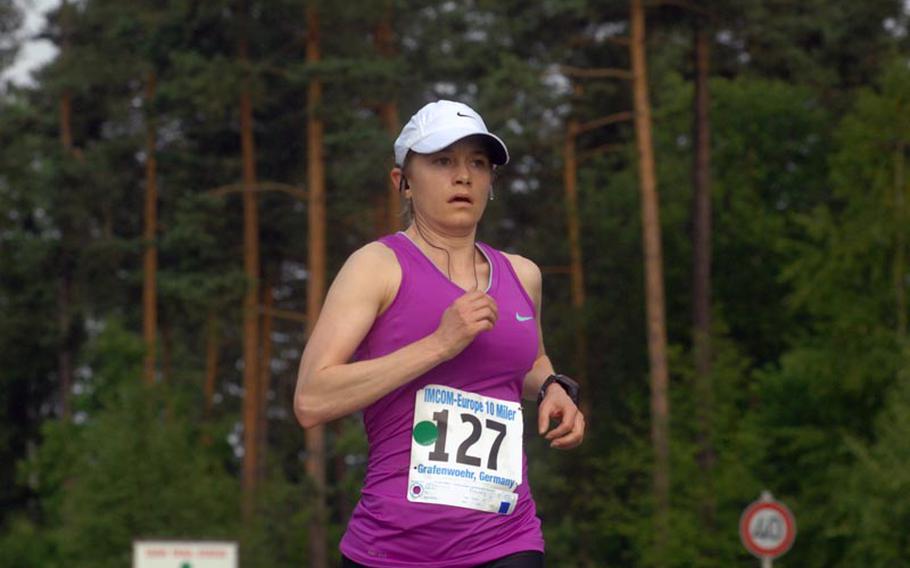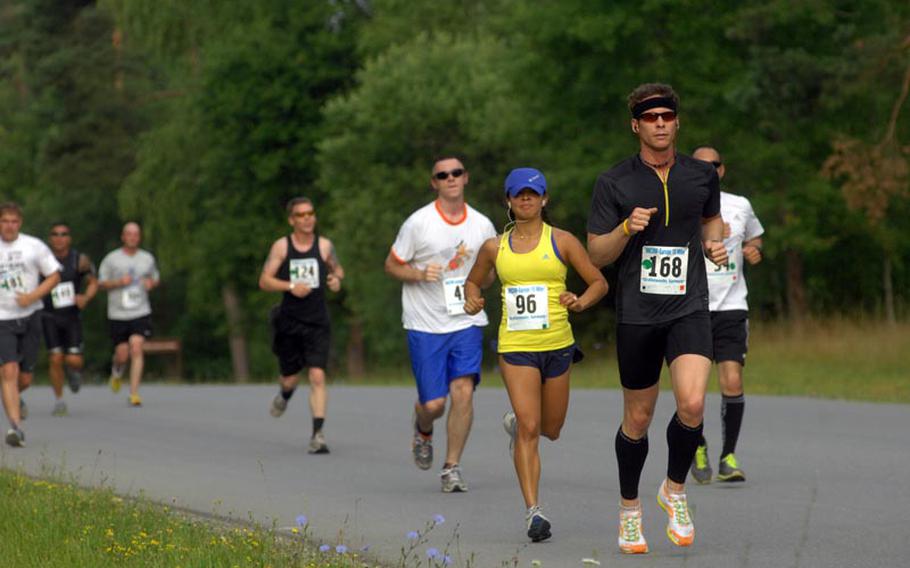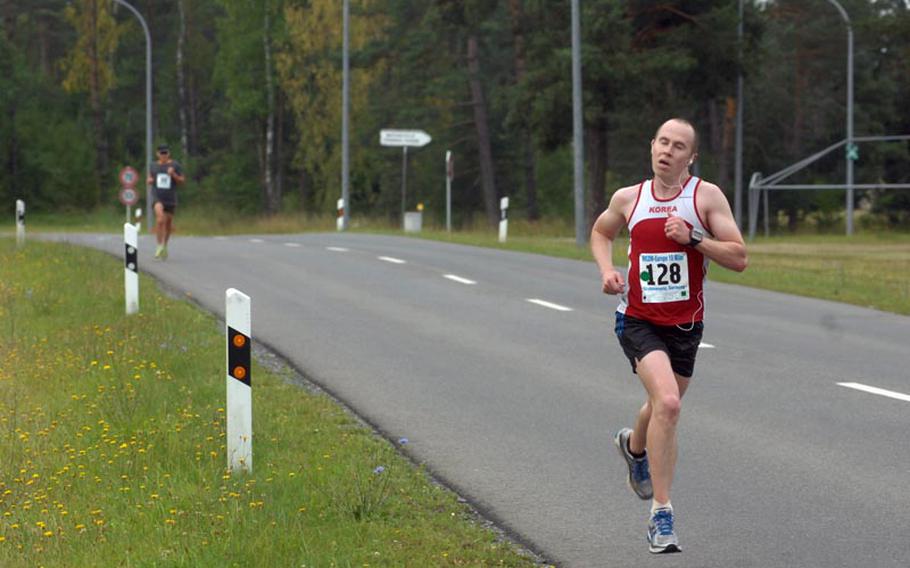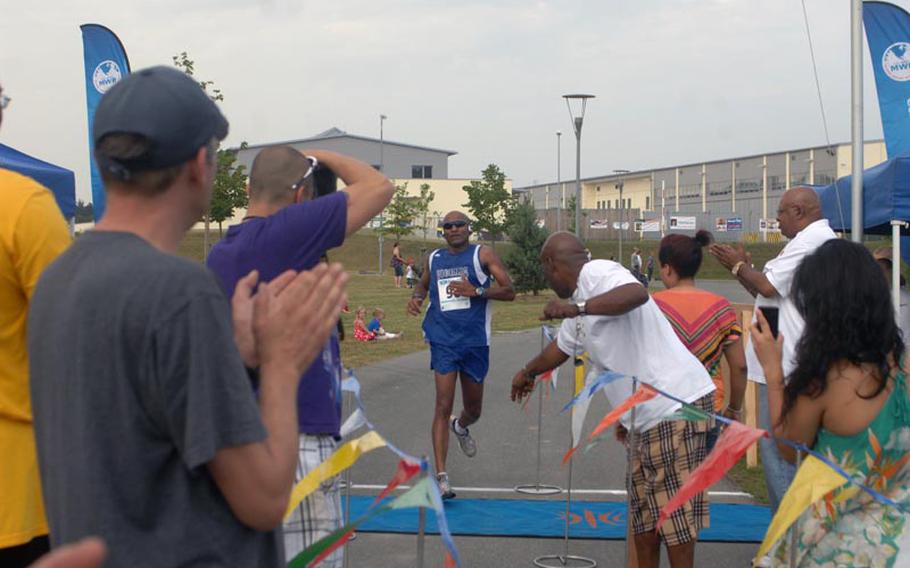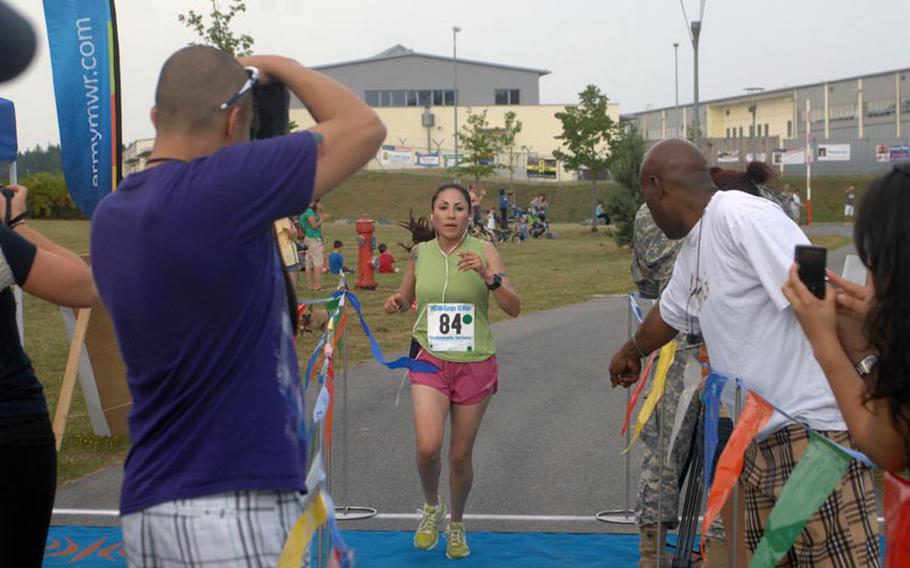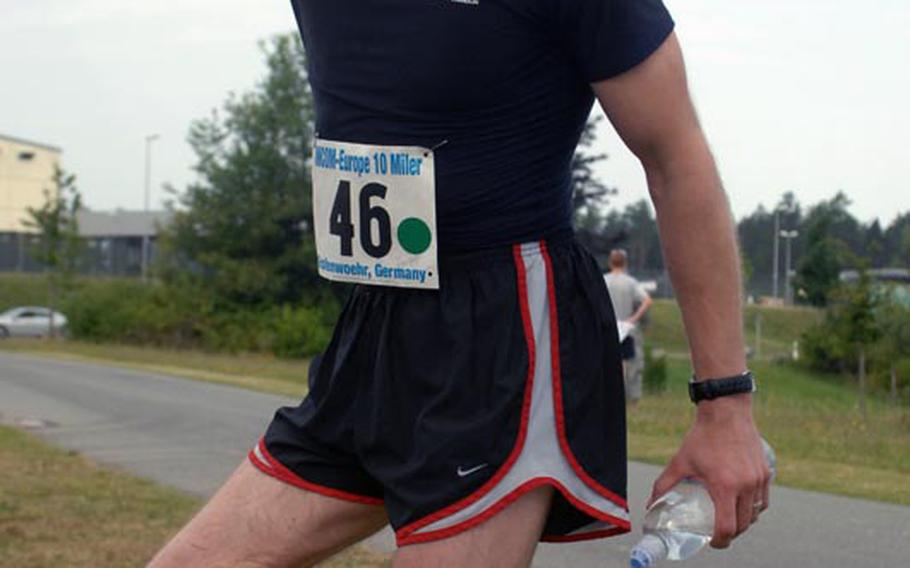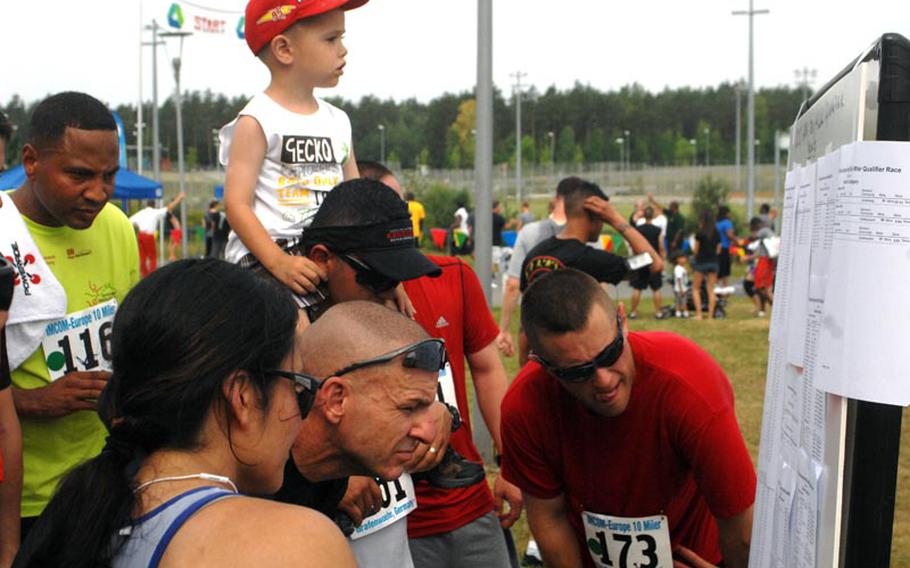 GRAFENWÖHR, Germany – A college student and an Army veteran proved the fastest of a field of more than 160 racers on a humid Saturday morning at the U.S. Forces-Europe Army Ten-Miler.
Yet neither Nathaniel Burrell, 20, or retiree Kirk Madgic, 47, will go on to the Washington, D.C., Ten-Miler, which is open only to active duty soldiers. That honor goes to third-place finisher Capt. Joshua Hudson, 26, of the 212th Combat Support Hospital in Miesau.
Burrell, who is visiting family in Grafenwöhr for the summer, finished with a time of 59 minutes, 58 seconds, followed by Madgic, of Vicenza, at 1 hour, 58 seconds and Hudson at 1:03:29.
"I was wanting to go under 60 and didn't think I could do it," Burrell said. "I was surprised when I came around this corner to see the time."
Sgt. Catalina Sandoval, 25, finished first on the women's side with a time of 1:09:05, besting last year's winner Deanna Merriman, who finished second among women. Merriman, 38, a chief warrant officer in the U.S. Embassy in Paris, said she was just happy to see more strong runners joining her team for the Washington, D.C., Ten-Miler.
"I'm excited," she said. "I feel like we have a really competitive team this year. Our first four people are several minutes faster than they were last year, and the first-place winner, she is smoking fast."
Six male and six female qualifiers will represent U.S. Army Europe in the Army Ten-Miler in Washington, D.C., on Oct. 21. Saturday's race determined the top six qualifiers, as well as six alternates to take their place should those above them be unable to participate.
Saturday's course took runners on a hilly path from the post fitness center and along the tank trail to Range 123, where racers traced the course back. Cloud-cover provided some relief from muggy weather.
Age appeared to hold few runners back. The 47-year-old Madgic said that while Saturday's time wasn't his best, it matches a result from 10 years earlier. Master Sgt. Ganege Dayaprema, 50, who finished ninth, was the fifth qualifier for the men.
"I eat a lot of bananas, I drink a lot of water, and because I'm a master sergeant, my duty is to provide a good example for younger soldiers," he quipped.
Many runners arrived with personal goals. Marathon-runner Sgt. 1st Class Brian Williams, 41, said he wanted to improve his mile time in shorter races. He finished Saturday with an average of 7 minutes, 43 seconds per mile, and he said he found his pace in the first third of the race.
"Most of us started out real fast for the first two, two and a half minutes… I think that hill around mile three broke everyone up," he said.
For Hudson, the first men's qualifier, Saturday's race marked a return to competition after a year-and-a-half absence due to a calf injury.
"This was actually very challenging," he said. "It was physically and mentally challenging compared to the last years."
He now has more time to find his stride before October's race.
---
---
---
---