Rota wins round one against Sigonella
by
Rusty Bryan
May 26, 2011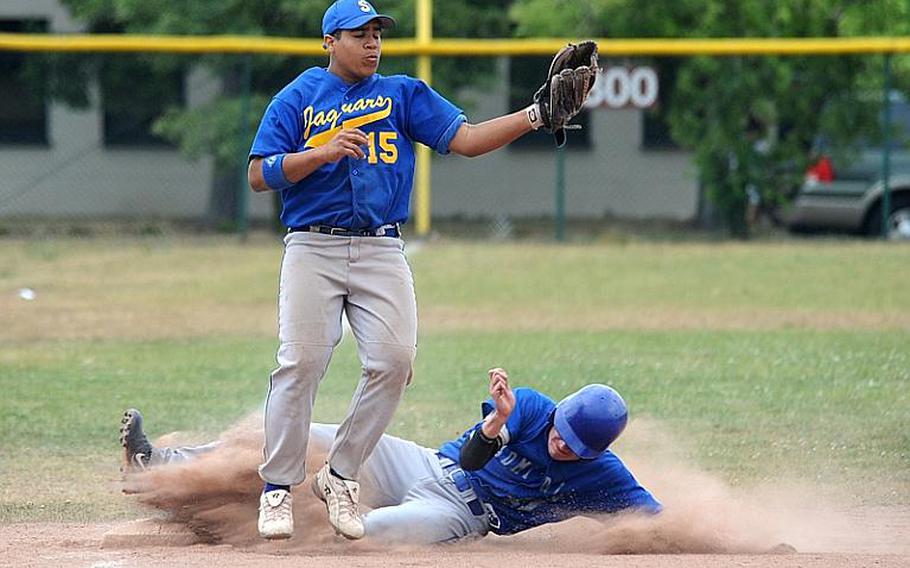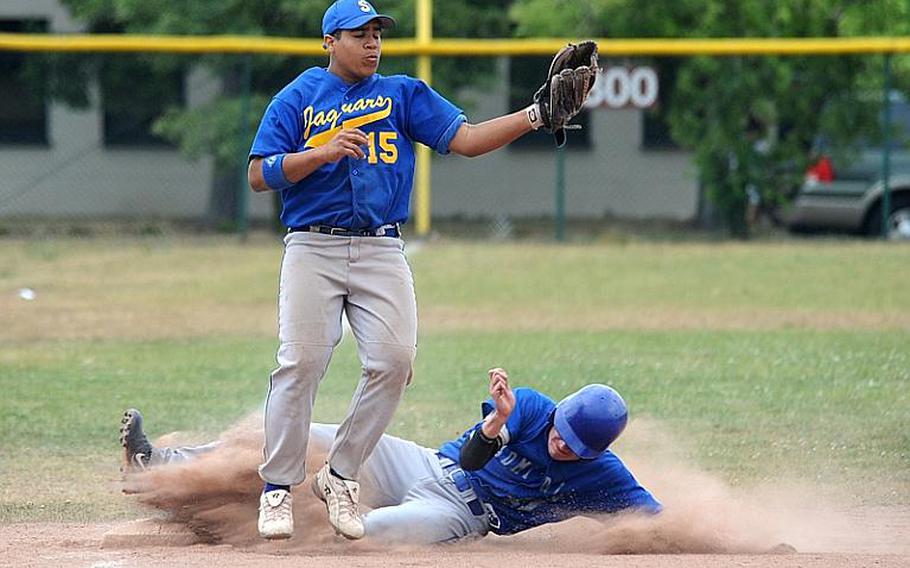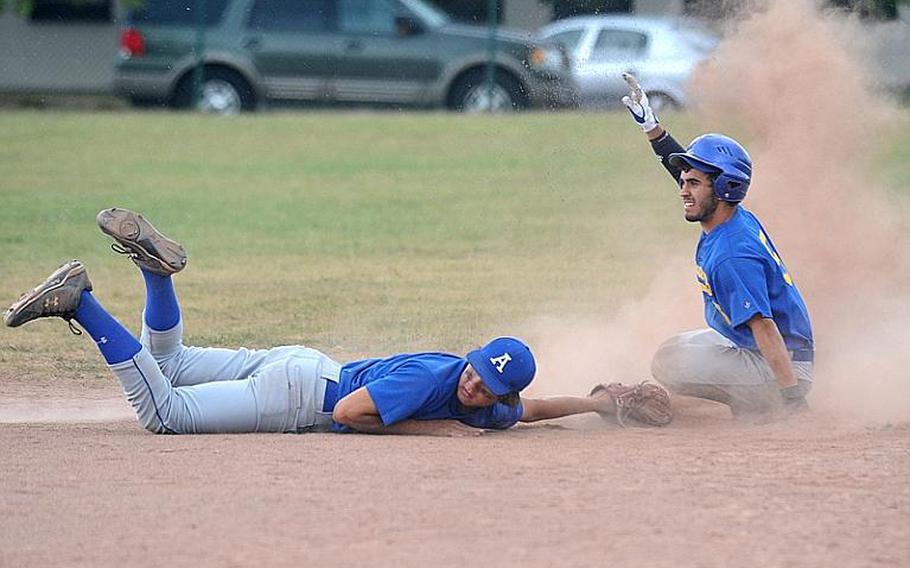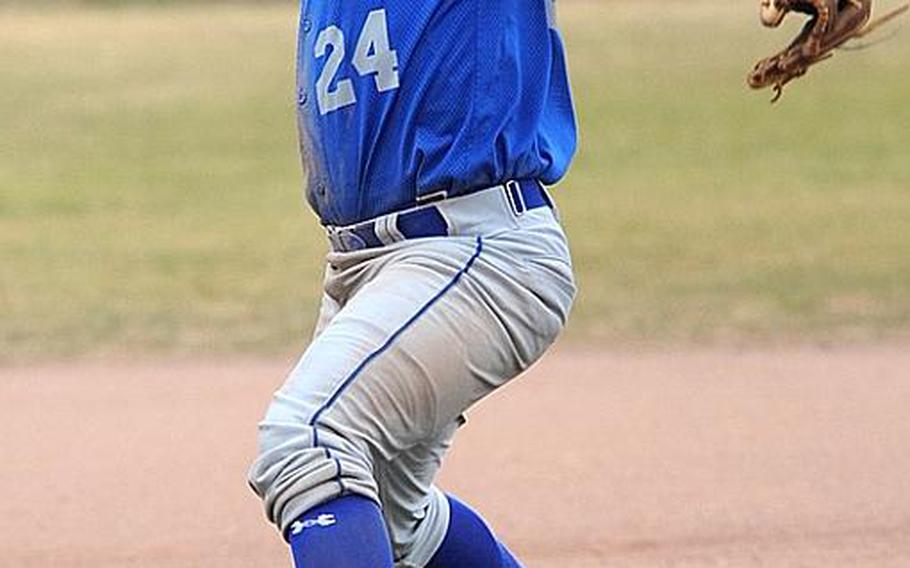 RAMSTEIN AIR BASE, Germany — In a duel between two of Europe's best pitchers on Thursday, Gannon Soares of Rota bested freshman Luke Ostergaard of Sigonella as the defending Division II/III champion Admirals held off the Jaguars, 8-6, in the first of what figures to be a three-game series between the two for the 2011 European Division III baseball championship.
"It boosts team morale," Soares said about the importance of winning Showdown 1 against the second-seeded Jaguars. Soares allowed eight hits and struck out two in going the five-inning distance.
Rota and Sigonella are scheduled clash again at 3:30 p.m. Friday, and all but certainly will play a third time in Saturday's 10 a.m. title game here. At the risk of disrespecting Alconbury, the other team in the D-III field, it's unlikely the Dragons, who lost 24-1 to Rota and 18-1 to Sigonella on Thursday, will improve enough overnight to deny Rota or Sigonella a spot in the title game.
Ostergaard, who came into this event with 38 strikeouts in 24 innings pitched, fanned just four Admirals in his 3 1/3 innings of work Thursday and allowed seven runs, six of them earned. He gave up seven hits, the biggest of them a two-run shot over the centerfield fence by sophomore Nick Dettore.
"It feels amazing," Dettore said about going yard in the Europeans.
Dettore, a veteran of last year's combined D-II/III championship run, stroked a two-run single to left in the top of the fourth that plated the eventual winning runs, although they gave Rota an 8-3 lead at the time.
With the 90-minute time limit running out, Sigonella made a game of it in its final at-bat, mounting a two-out rally that produced three runs on four hits.
Soares, however, induced Ostergaard to hit into a force play with the tying runs on base to end the threat, the inning and the game.
Soares said he found last year's do-or-die tourney against the D-II clubs more to his liking than this three-team D-III event.
"It's a bit disappointing," he said about playing just two other teams. "Last year, we proved we were good enough as a team to go up against Division II."
Larger schoolsIn the Divisions I and II pool-play events, which also began Thursday, lightly regarded Lakenheath, the No. 8 seed, edged No. 4 Kaiserslautern 1-0.
According to Lakenheath coach John Gilmore, the Lancers scored the game's only run when Jacob Bailey singled, stole second and scampered home as the Red Raiders threw the ball away on Caleb Maftei's sacrifice bunt.
Mafeti pitched three innings to record the victory, allowing just one hit, and Justin Henderson closed with two innings of one-hit relief.
Austin Morrow stroked a triple and two singles in his three at-bats for the Lancers.
In Division II, top-seeded Naples thumped Ansbach 12-4 to open pool play. Senior Zach Zimmermann and sophomore Joseph Pitts each homered for Naples.
Pool-play in all divisions begins at 8:30 a.m. Friday at Ramstein Southside and Pulaski Barracks in Kaiserslautern. Divisions II and I are to play their semifinals at Ramstein and Pulaski at 3:30 and 5:30 p.m., respectively. Division III wraps up pool play at Ramstein at 3:30 p.m.
Saturday's title games are scheduled for 10 a.m., 1:15 p.m. and 3:30 p.m. at Ramstein; third-place games in Divisions I and II are set for 9 and 10 a.m. Saturday at Pulaski.
---
---
---