Record after record falls at Far East track
---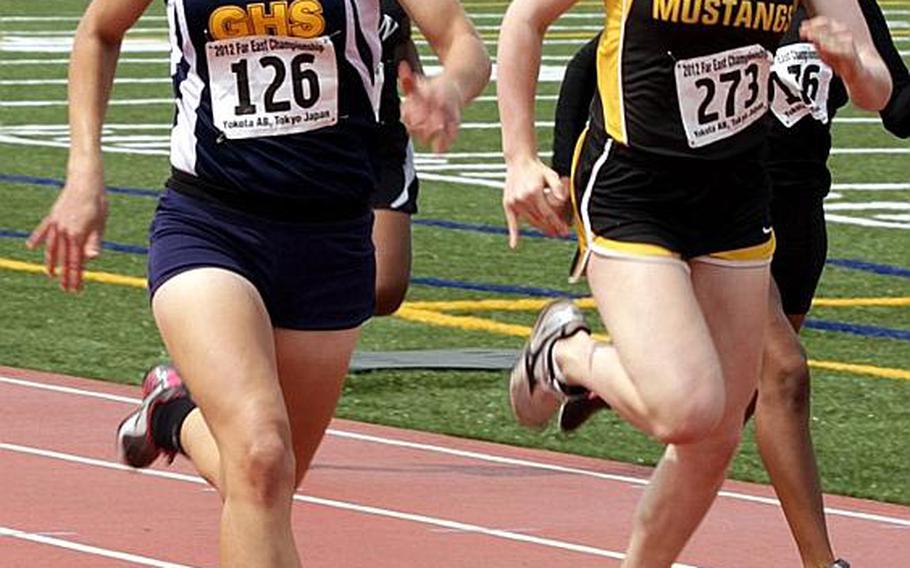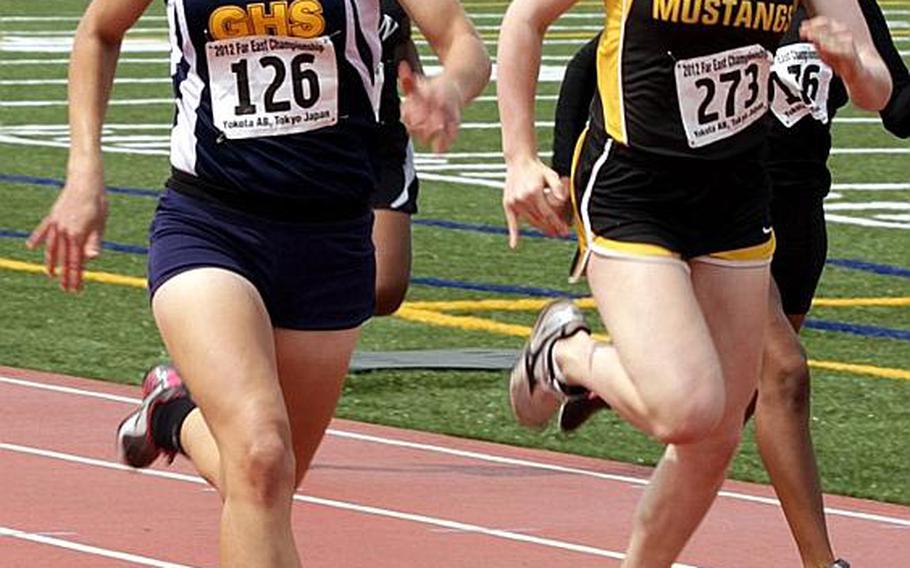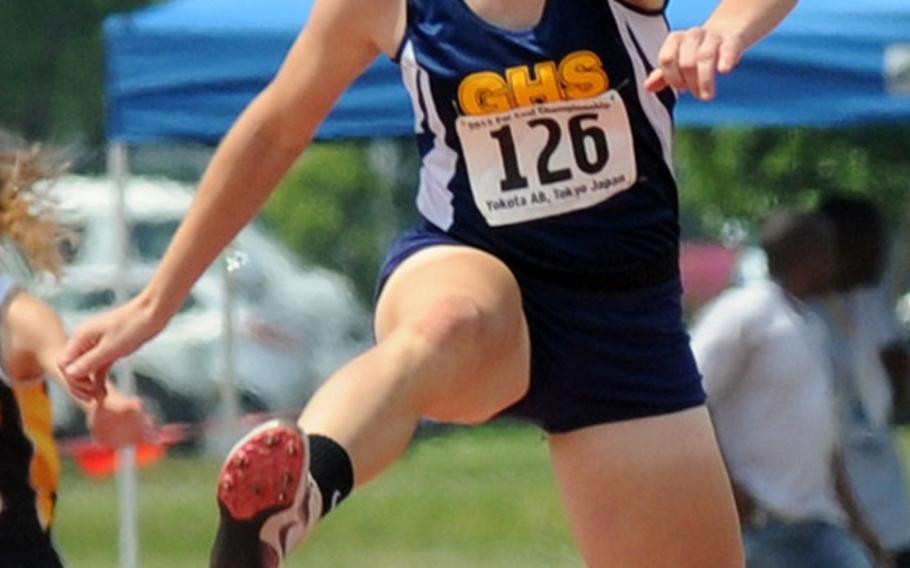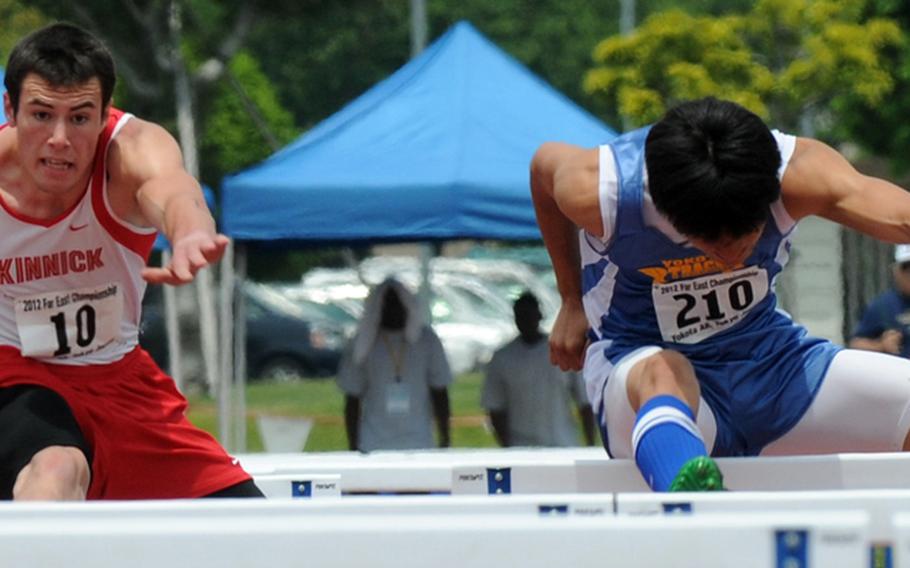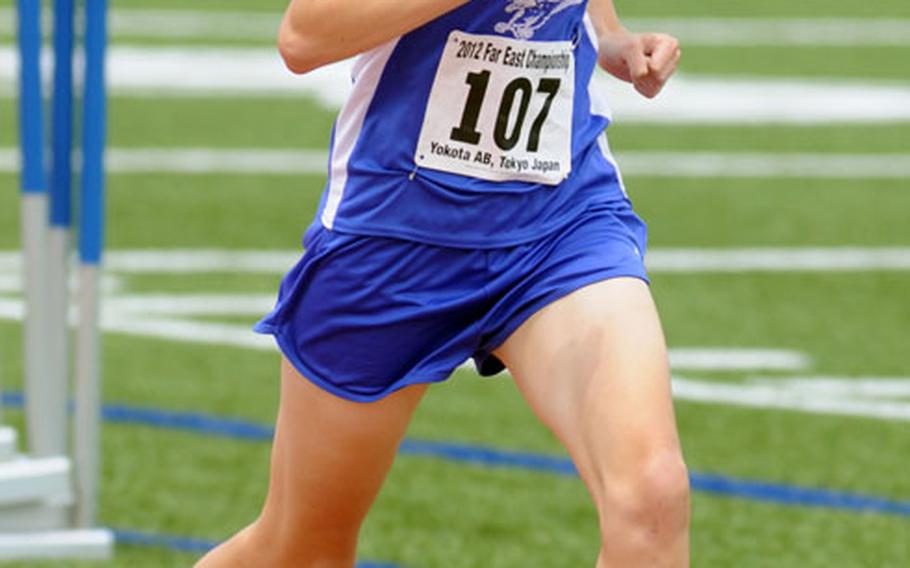 This article has been corrected
Four pairs of eyes sparkled as the time flashed on the electronic clock: 49.17 seconds. Kadena's girls 400-meter relay team had not only rebroken the Far East High School Track and Field Meet record it set Wednesday, it edged the old Pacific record of 49.8, which had stood since 2005.
"That was smoking," Panthers coach Steve Schrock said.
"It's crazy," Panthers sprinter Pashence Turner said. "Hard work pays off."
Turns out, they were just getting started in a meet in which the Far East record book underwent a major renovation – 18 records were broken in 30 events, including three Pacific and one North Pacific mark.
Kadena later scorched the 1,600 relay course in 4 minutes, 6.49 seconds. That beat the meet record of 4:12.61 they'd set one day earlier, and the Pacific record 4:09.87 set in the 2009 Kanto Invitational.
"They've worked together for a long time this year, they've solidified their handoffs, they're in synch in practice and it showed today," Panthers assistant Kristen Arnold said. "Not only their ability, training and practice, but their camaraderie. They're cooperative. They work together. They encourage each other. I couldn't be more proud of them."
The third Pacific and Far East meet record to fall came in the 300 hurdles, when Guam High senior Stefani Loisel, running on an injured right foot, clocked 46.97 seconds. That beat her one-week-old Pacific mark of 47.01 and her Far East record 47.48 set one day earlier.
"She's worked all year and all her high school career for this moment," Guam assistant coach Ben Leon Guerrero said. "On a bad leg, to see her doing her best, no matter what obstacles are in the way... phenomenal."
Seoul American's Amanda Henderson also bid farewell to Pacific track by taking the 800 and 1,500, each in meet-record time. Her 4:56.45 easily beat her North Pacific mark of 5:01.23 and just missed the Pacific record of 4:56.27.
Henderson and coach David Abbott used a strategy in which she hung with the pack, then ran the final lap as if it was the 400. "I couldn't be more proud," Abbott said, noting that Henderson beat her ex-teammate Siarria Ingram's meet record in all three long-distance events.
Zama American's Roland Cote's swan-song performance in the discus also resulted in a Far East meet record, 40.78 meters, beating his own 36.36 mark set two years ago.
"I wanted to go out on a bigger note, but I'm happy I at least won the event," said Cote, who has maxed out at 45-plus meters this season and plans to walk on as a shot-put and discus thrower at Rutgers.
Yokota senior Fred Gustafsson left a mark on the 300 hurdles, clocking 40.15 seconds, breaking his own record of 40.87 set a day earlier. He credited Nile C. Kinnick rival Dustin Kimbrell and former American School In Japan teammate Charlie Seno for pushing him.
"I couldn't do it without them," Gustafsson said. "They're both my brothers. They push me every single meet."
American School In Japan freshman Jenna Doyno broke the Far East meet 400 record with a 59.17, topping Kinnick's Val James' standard set on Wednesday by .01 second. James finished second in 59.81.
In the team standings, Kinnick took second in the Division I school chase with 170.5 points. Seno and the Mustangs won the school title with 188 points and the girls D-I crown with 85. Kinnick won the D-I boys with 106.5 points.
The D-II boys, girls and overall school title went to first-time entrant Zion Christian Academy of Okinawa, which had two meet record-breakers of its own.
Arrianna Guerra leaped 1.56 meters, breaking the two-year-old high jump record by .15 meters. Zion's boys ran the 3,200 relay in 8:20.48, shattering the old record of 8:38 set a year earlier by Kadena.
CorrectionASIJ's Jenna Doyno wasn't credited with winning the 400 in an earlier version of this article.
---
---
---
---