D-I volleyball final
Ramstein tops SHAPE in five-set thriller
by
Mark Patton
November 5, 2011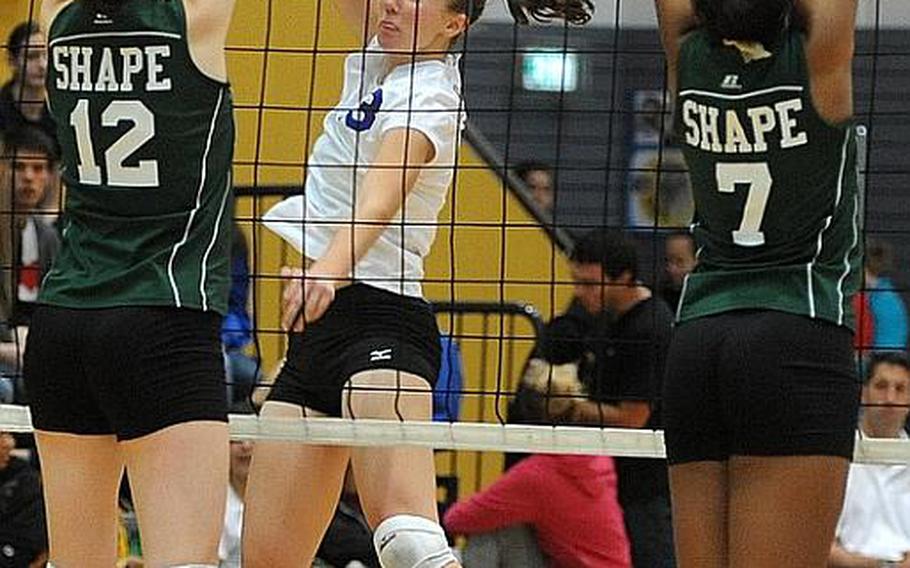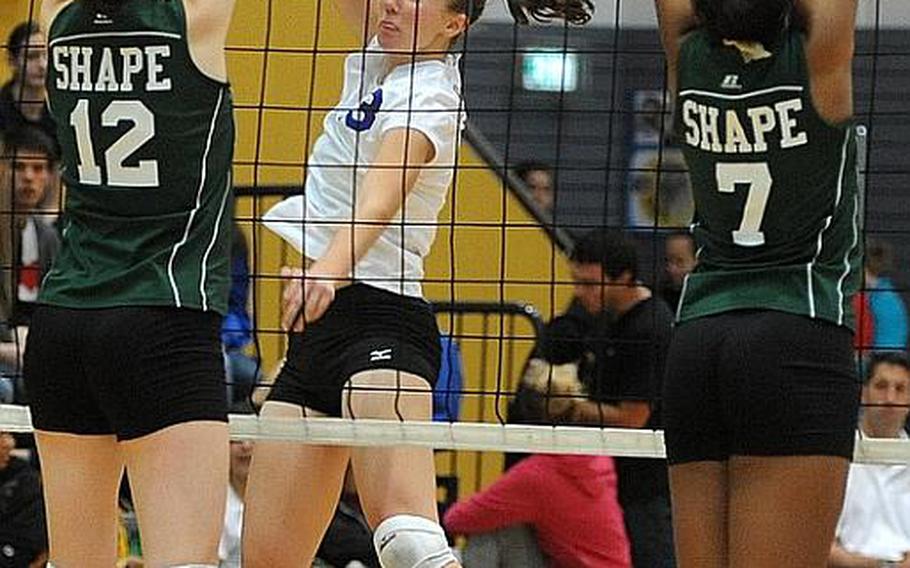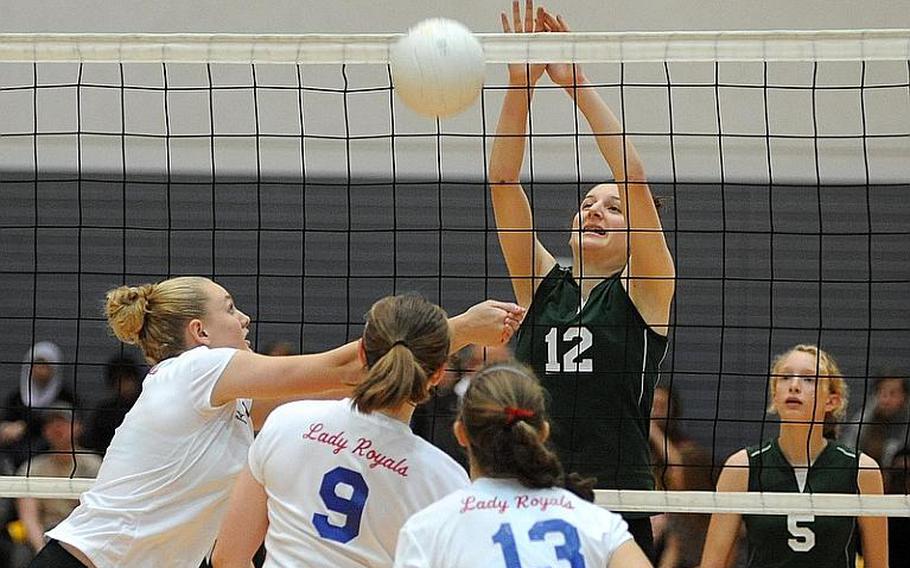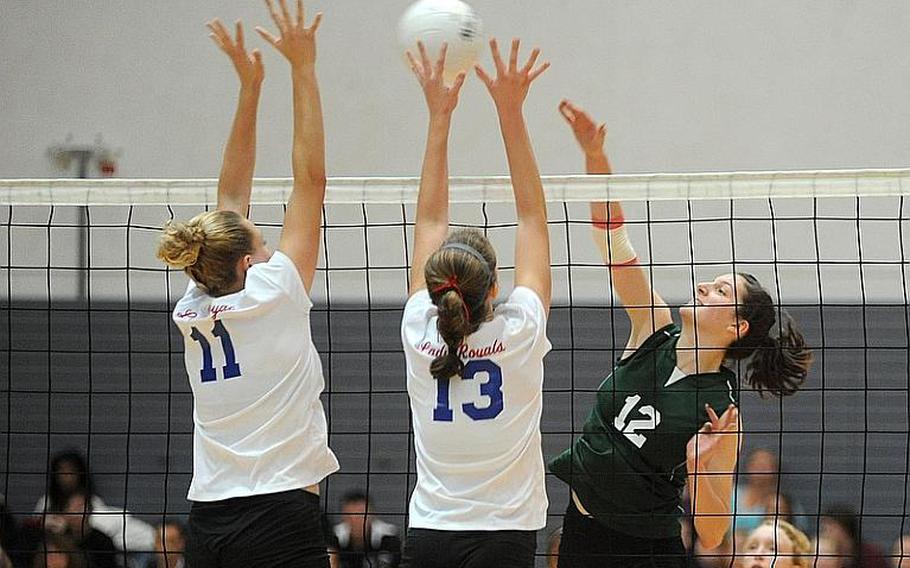 RAMSTEIN, Germany - Throw together a standard girls volleyball match and mix it in with some blue-collar ethic and hard charging flair and you'd have Saturday's Division I championship between Ramstein and SHAPE.
During the season, the Royals earned a tough five-set victory over the Spartans and on Friday SHAPE knocked off the second-seeded Lady Royals to punch their ticket to Saturday's title bout.
With the D-I title on the line, SHAPE again took Ramstein to the limit, but like during the regular season, fell in the end.
Junior Sarah Szybist's 19 kills and 6 blocks led the Lady Royals to an intense victory; 25-22, 19-25, 25-16, 19-25, 15-12.
It was unusual if a point was played where a player from either team didn't dive for the ball at some point.
For all the back and forth action, it all came down to match point in the fifth set.
SHAPE All-European senior Teresa Muldoon was serving, trying to keep her team's hopes alive for one more point. Lady Royals junior Kelsey Freeman was ready to get the party started in front of a home crowd at the Ramstein Southside gym. She delivered by spiking an unreturnable ball into SHAPE territory, kick starting a Ramstein celebration.
"I was thinking this is going to be the hardest ball I've ever hit in my life, I might as well do it," Freeman said after the match about her game-winning kill.
What led up to that fairy tale moment for Ramstein was dominating play by girls at the net. The Ramstein duo of Szybist and Freeman provided a stout first line of defense, with outstretched arms daring a SHAPE player to try to hit it towards them. Szybist finished the match with 19 kills and six blocks, while Freeman pitched in seven kills.
Perhaps the scrappiest player on the court Saturday was Ramstein sophomore Sade Upshaw, whose 47 digs and seven aces, led the team in both categories. Sophomore Sarah Schiller pitched in 32 assists and five aces for the Lady Royals.
For the Spartans, Muldoon and sophomore Ashley Seiler forced the Royals to make last-second adjustments, as their mere presence up front was enough to make some players think twice before committing to their shots. Seiler led the Spartans with 17 kills, seven blocks and four aces on the day.
Despite the loss, Muldoon, who finished with 11 kills and two blocks, said just to be a part of a game as intense as Saturday's meant a lot.
"We can walk away with our heads high because we played our hearts out," she said.
For Ramstein and first-year volleyball coach Erin Markus, victory tastes sweet.
"We just proved to ourselves that we can come into Europeans and take it all," Szybist said.
---
---
---