Ramstein softball starts title defense with routs
---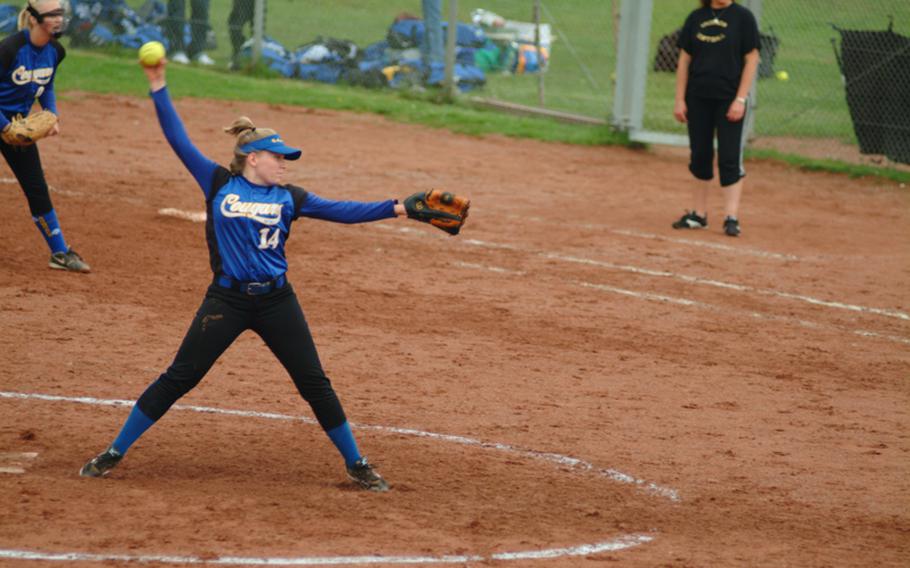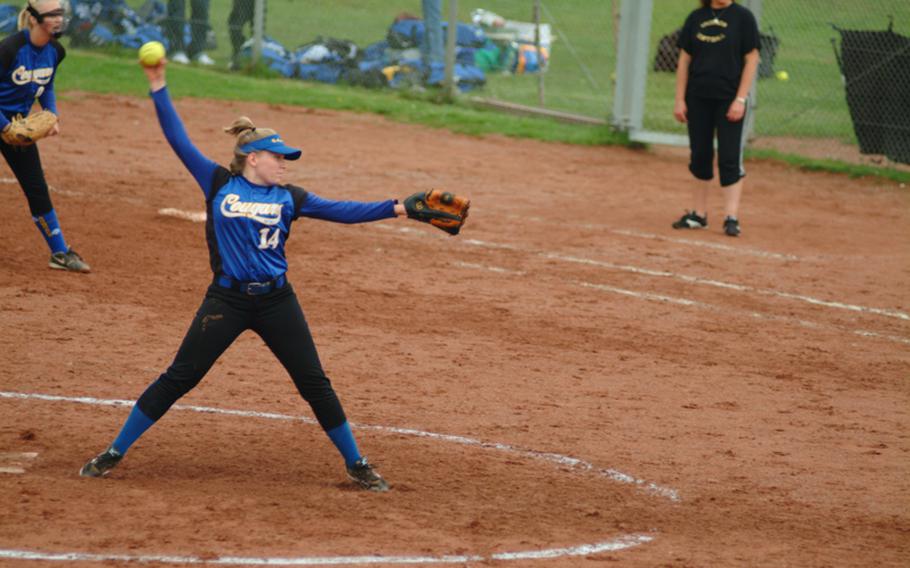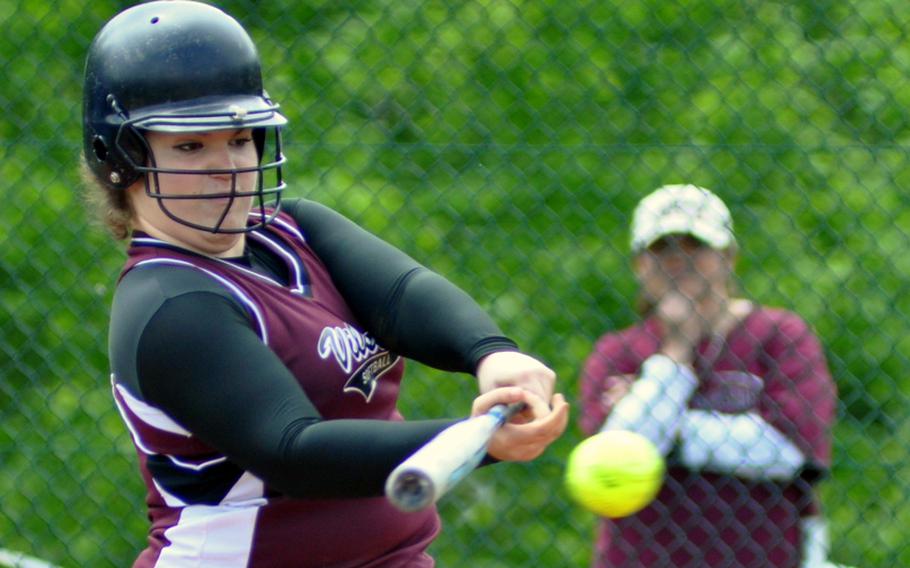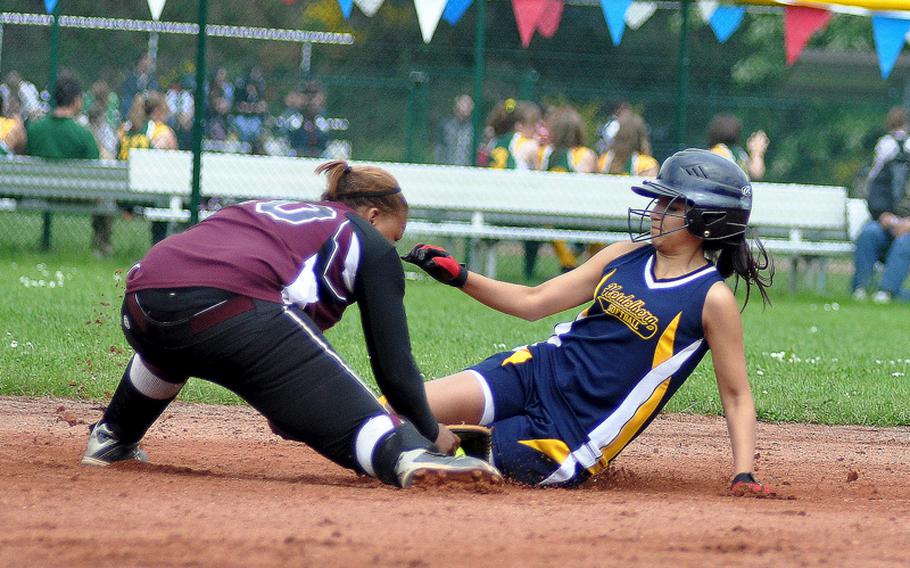 RAMSTEIN AIR BASE, Germany — Not that there was a lot of need to do so, but defending Division I champion Ramstein packed plenty of justification for its No. 1 seed in the European softball championships by claiming two lopsided victories Thursday.
"It really helps," Ramstein's All-Europe catcher Becky Pletzer said about 11-0 and 16-1 opening romps over Heidelberg and Lakenheath, respectively. "It boosts everyone's confidence, knowing that we can play the way we know we can."
Pletzer showed plenty of confidence herself. She was 2-for-2 with three RBIs against Heidelberg and hit a two-run triple and an RBI single against Lakenheath.
Her effort helped make winners of Kayla Pahls, who struck out seven Lady Lions, and All-Europe senior Lindsey Jones, who dominated the Lady Lancers.
The victories ensured unbeaten Ramstein a place in Friday's 4:45 p.m. semifinals, most likely as the pool champs. Ramstein is to play No. 4 Vilseck, which lost 10-5 to Lakenheath on Thursday, in its final pool-play game Friday morning.
Division I's other unbeaten, second-seeded Patch, surrendered a seven-run third inning to Wiesbaden but still prevailed 10-7 by scoring four runs in the bottom of the fourth.
All-European Bianca Lopez hit a two-run triple and solo homer to help Patch stay perfect for 2010.
No. 3 Kaiserslautern also opened strongly on Thursday, dumping SHAPE 8-1 behind a three-run homer by Erica Turner.
With unbeaten Naples, Division II's top seed, playing late games Thursday, the fourth-seeded Bitburg Lady Barons made the most of the early noise Thursday. Bitburg dumped Mannheim 7-2 and AFNORTH 8-5.
In the round-robin, four-team Division III event on Thursday, Sigonella battered Incirlik 18-3 and Rota topped Alconbury 10-8 in the early action.
Natalia Rivera pitched a complete-game victory over Alconbury, the only team in the field the Lady Admirals had played previously this season. "They beat us up there," Rota shortstop Maggie Armel said. "They were the perfect opponent for us."
Round-robin and pool play continues Friday at Ramstein High School and Pulaski Barracks in Kaiseraslautern. Afternoon semifinals are scheduled for the high school at 2:30 p.m. for Division III and 4:45 p.m. for Division I.
---
---
---
---