Ramstein, Naples, Rota win DODDS-Europe softball titles
by
Seth Robbins
May 30, 2010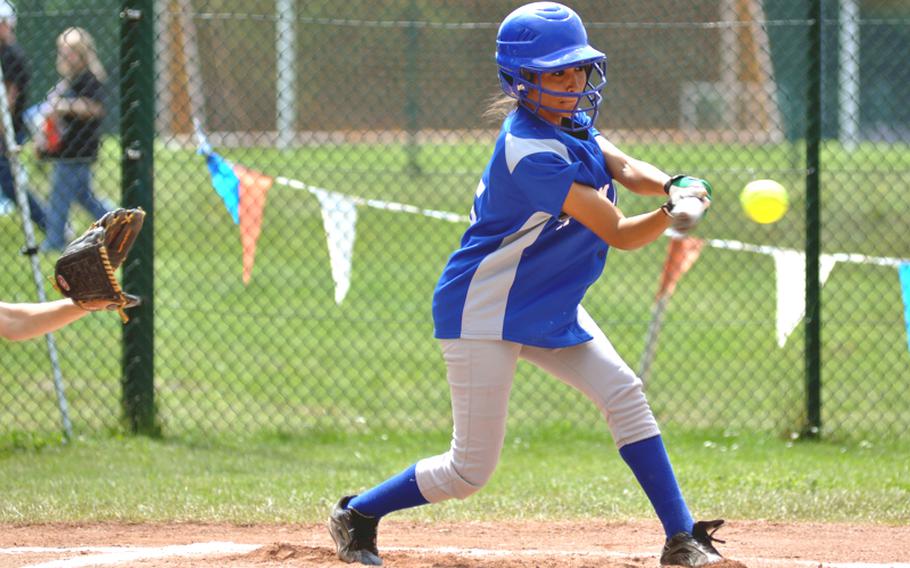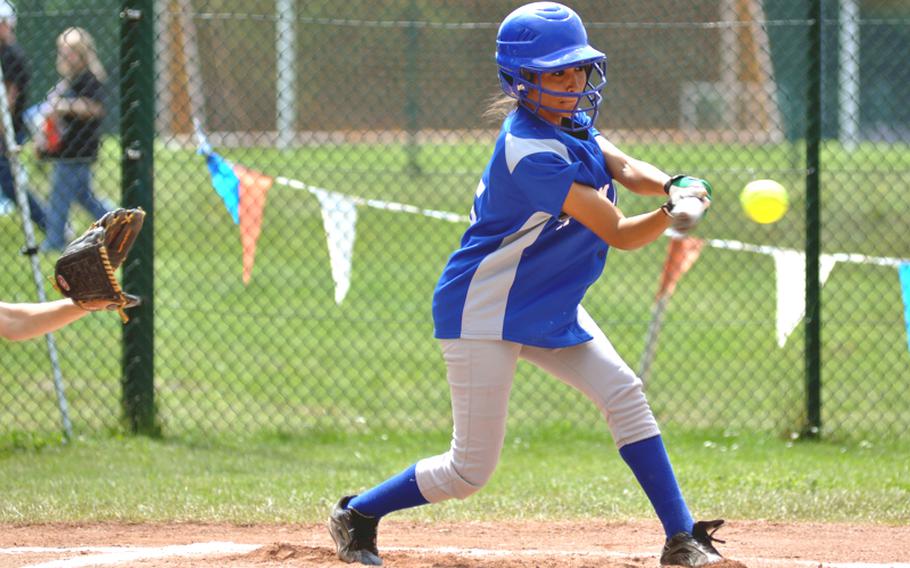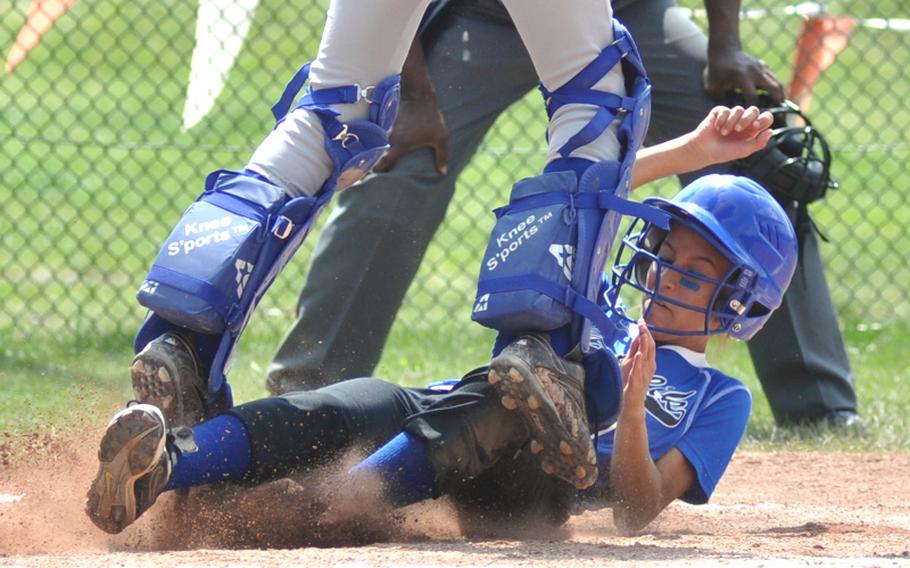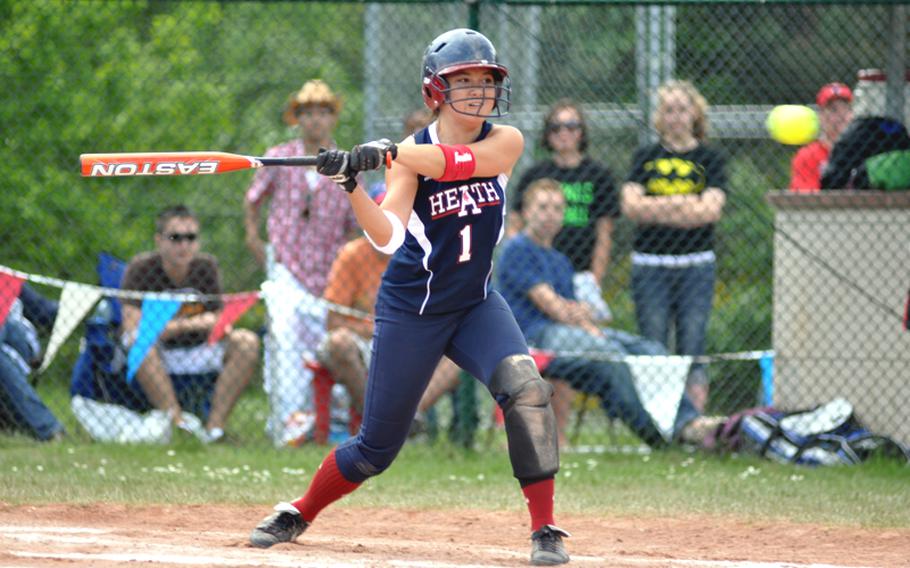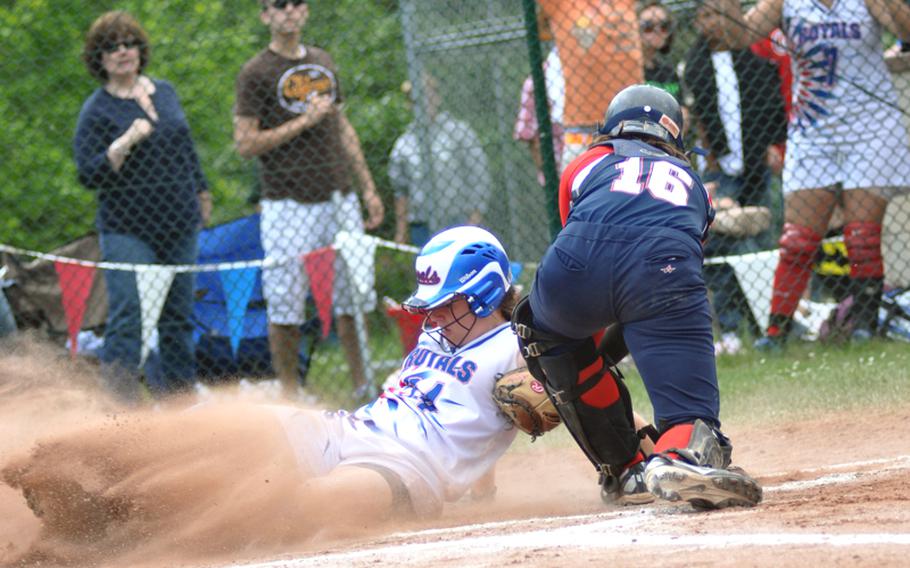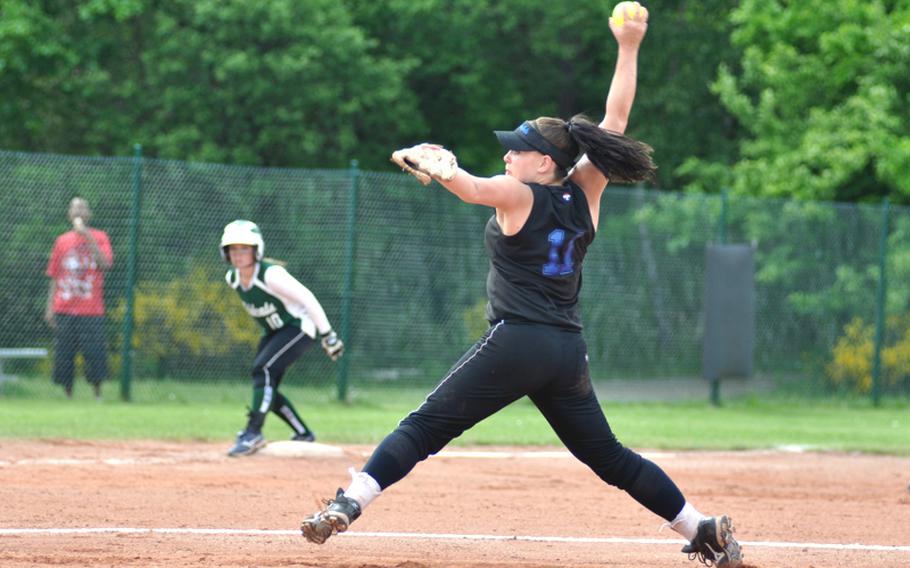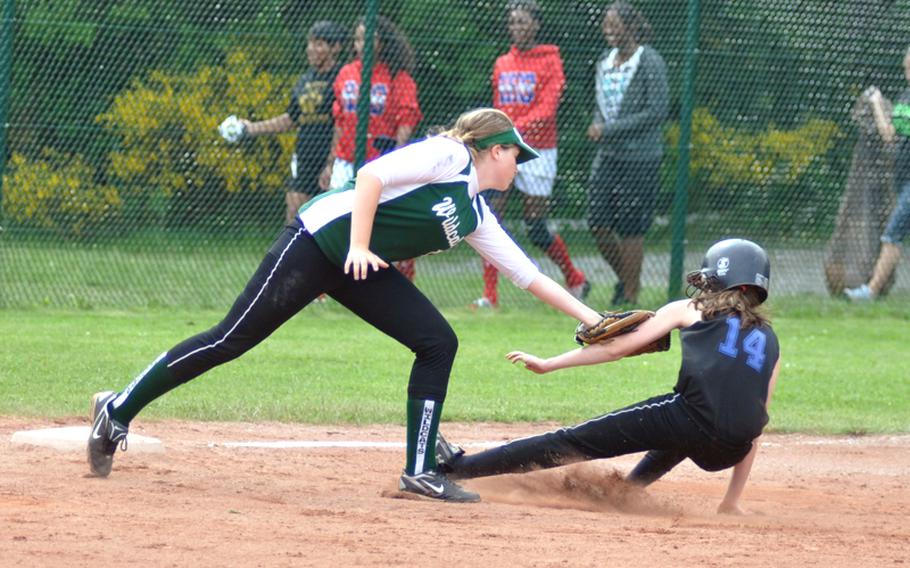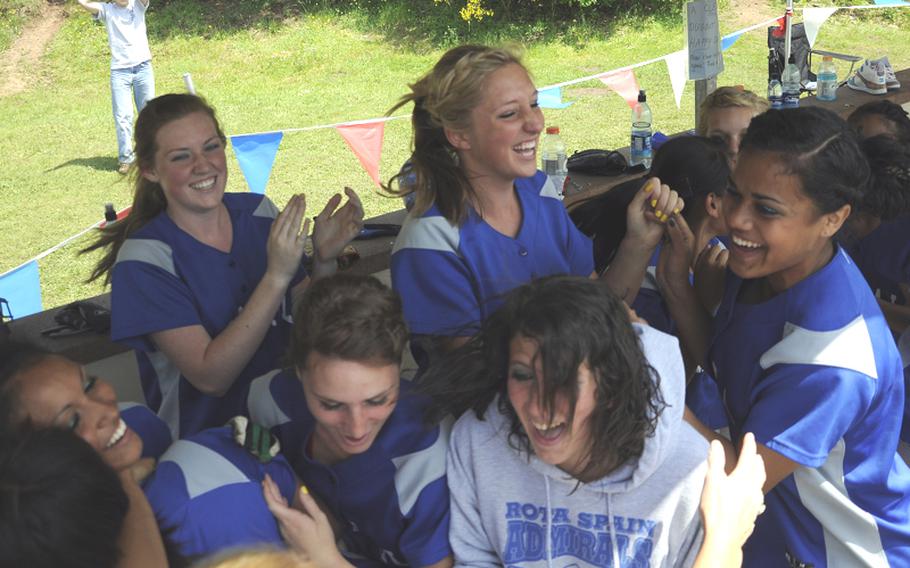 RAMSTEIN AIR BASE, Germany — Top-seeded Ramstein and Naples were joined by Rota, a No. 2 seed, as champions of their respective divisions in the DODDS-Europe Softball Tournament on Saturday.
Ramstein defended its Division I title by defeating Lakenheath 5-1; Naples repeated as the D-II champ by topping Hohenfels 6-0; and Rota took Division II by beating surprise finalist Incirlick 16-12.
Ramstein and Naples were led by dominant pitchers, while Rota handed its coach a championship in his first year at the helm
D-I: The undefeated Lady Royals beat their main rivals, the third-seeded Lady Lancers, to take home their third straight championship. The teams have met in the title game every year but one since 1999.
Freshman pitcher Kelsey Freeman kept Lakenheath off the base paths, striking out nine batters.
"I was really nervous before the game," Freeman said. "But I was determined to go out there and just pitch."
Freeman's performance was helped by strong defense in the field, with the entire Lakenheath team held to three hits.
A double by senior Lindsay Jones, who went 3-for-4, sparked a two-run third inning to get Ramstein started. For much of the game, Ramstein struggled to hit, but they were able to manufacture runs by relying on bunts and steals. Becky Pletzer scored Ramstein's fourth run after a successful bunt.
"It feels great," said Pletzer, who has been on the past three championship teams. "Every year it's a new experience."
D-II: Naples used smart pitching and a strong defense to keep Hoehenfels off the bases for much of the game. Hohenfels won Division III last year but moved up to D-II this year as DODDS realigned teams and was looking to continue its success against bigger schools.
"Hoehenfels is a superb team," Naples coach Pat Ward said. "Our girls were focused, and they played with passion and sweat."
Naples struck early, scoring four runs in the first, and Hoehenfels was never able to dig out of the hole. Naples added two runs in the fourth, and then relied on its pitching and defense to finish off the game.
"This is nice for our team because we have six or seven seniors this year," Ward said.
One of those seniors is Ciara Davis, who pitched a stellar game, striking out nine batters. She gave up only three hits, thanks in part to her teammates, who made some outstanding catches in the field. Davis ended the tournament without yielding an earned run.
"I wanted to make a good last impression," Davis said.
D-III: Rota, the small schools champion in 2000, '05, '07 and '08, was too powerful for Incirlik, which reached the final by beating top-seeded Sigonella in one of Friday's semifinal games. That victory was the school from Turkey's first victory of the tournament.
Incirlik did not go down easily in the final, battling back from an early deficit.
Rota pitcher Natalia River, a freshman, helped her cause by hitting a double in the second inning to erase a 3-2 Incirlik lead. Rota went on to score seven runs in that inning.
"It felt great," Rivera, who went 4-for-4 in the game, said of her big hit.
Incirlik kept pecking way and when it scored three runs in the top of the fifth it was within a run of Rota at 11-10. But Rota's Maggie Armel roped a single in the bottom of the inning, driving in three more runs and putting the game out of reach.
"The girls worked hard," Incirlik coach Tracy Smith said of her team. "They fought hard and that's what they have done all season."
Rota Jim Flynn said he was proud of his young team, composed mostly of freshmen. He, too, is in his inaugural year as coach.
"We didn't even make the finals last year," he said. "So this is awesome."