European D-I softball
Ramstein duo, errors too much for Vilseck
---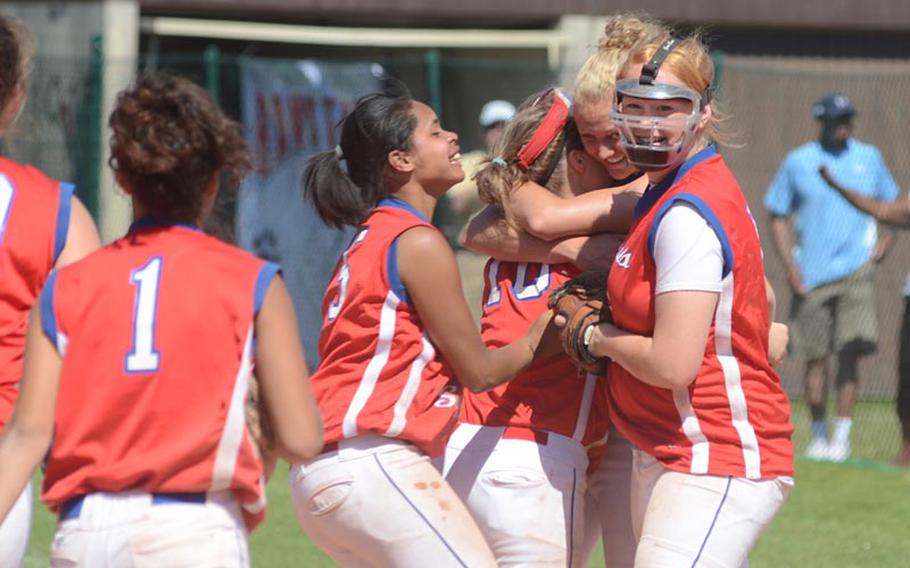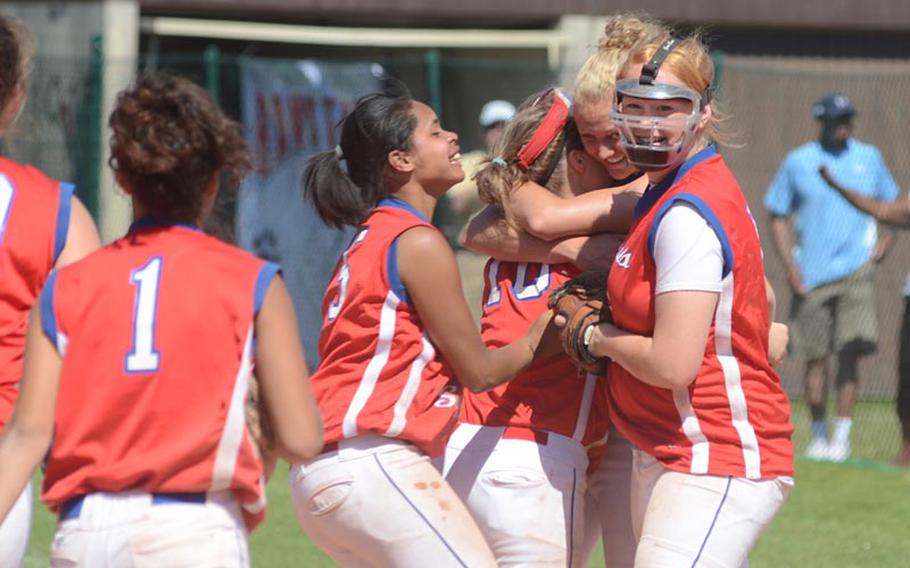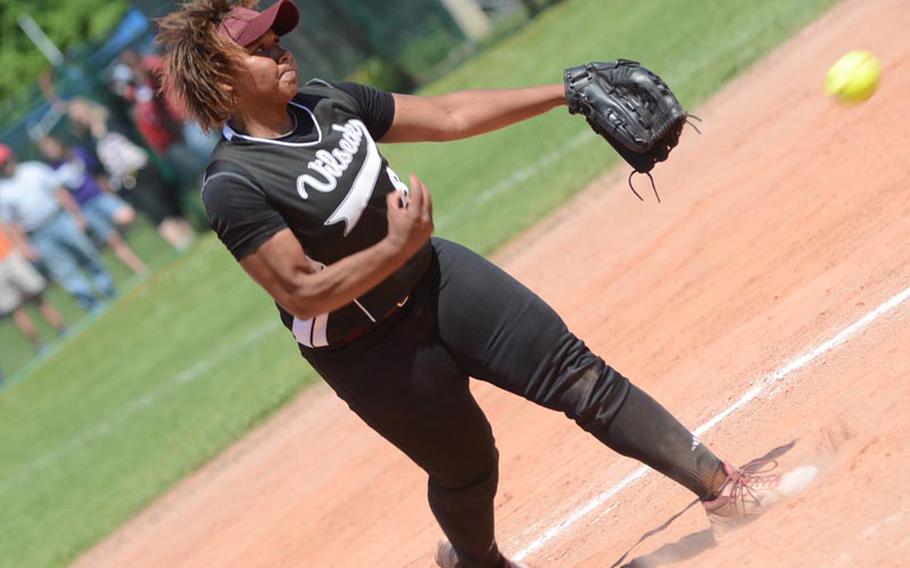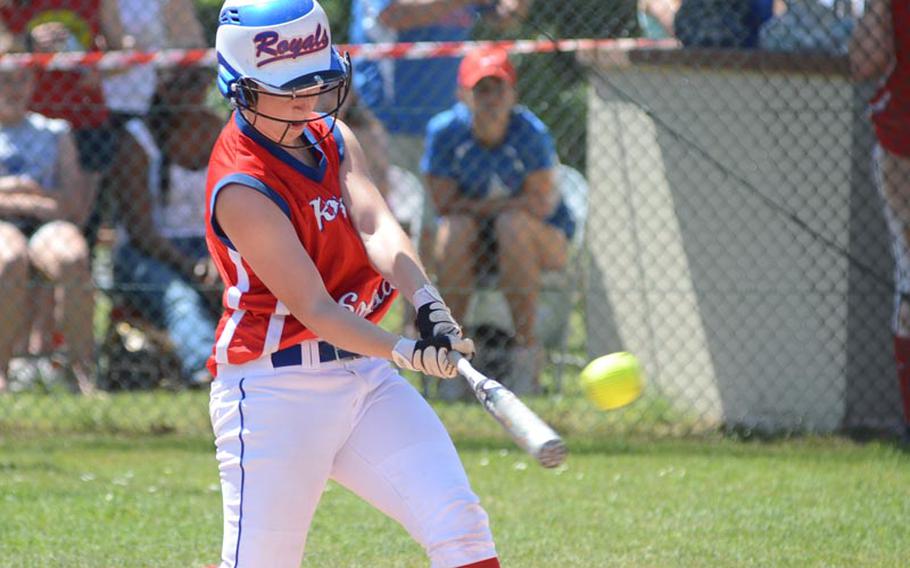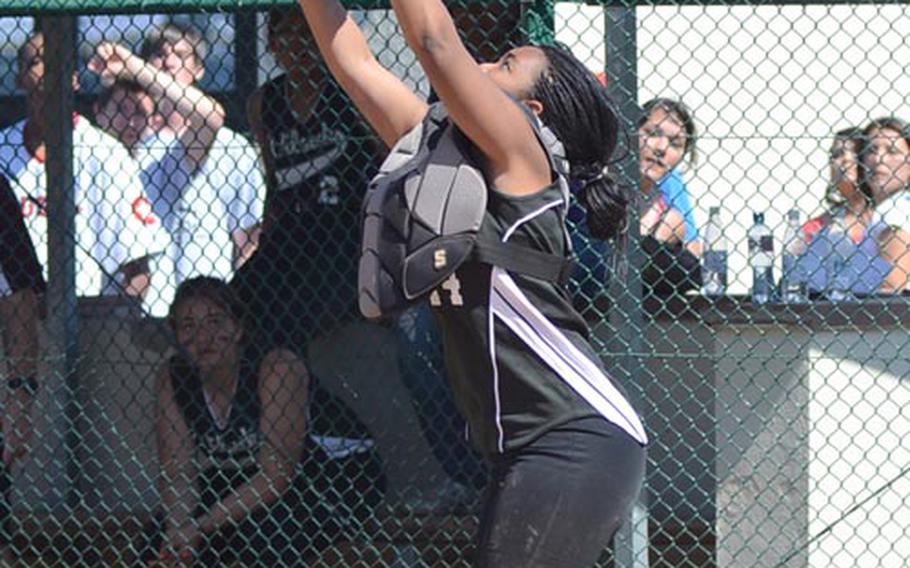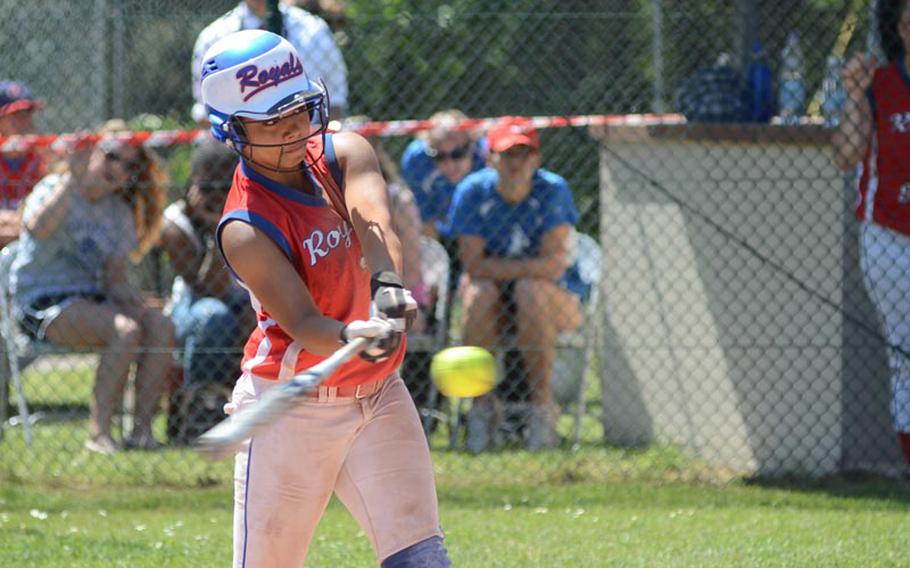 RAMSTEIN AIR BASE – Ramstein pitchers Kelsey Freeman and Katherine Enyeart rarely need help winning games for their Royals softball team.
But after dominating teams with their hitting and pitching in the first two days of the DODDS European Division I softball championships, they got some assistance from an unexpected source in Saturday's title game against Vilseck.
The Falcons themselves.
Freeman and Enyeart combined for four RBIs and six strikeouts on the day as Ramstein defeated Vilseck, 9-5.
Two innings proved crucial. Three Vilseck errors in the first contributed to three Ramstein runs, one knocked in by Enyeart on a single.
"Jitters — never being in a championship game in our program's history, that's what contributed to it," Vilseck coach Jim Hall said.
Ramstein, on the other hand, has plenty of big-game experience. The finals appearance was the team's 14th in as many years, though it was the Royals' first win since 2010.
"It's intense — it's the best feeling, honestly," sophomore Enyeart gushed at game's end.
The loss spoiled a solid tournament performance by Vilseck, which eyed a first championship under the strength of pitchers Taylor Hall and Deraj' McClinton.
Taylor Hall and McClinton kept the Royals' bats quiet until the fifth, when Savannah Brooks and Haley Haydon combined to drive in three runs. Freeman then delivered the master stroke, sending a 1-1 pitch over the left field fence to plate another three. It was her third home run in the tournament.
"Any good hit, you just see a good pitch, put the bat out and there it goes," Freeman said.
Vilseck rallied in the sixth, scoring three runs on a pair of singles by Hall and McClinton and a Ramstein fielding error. But the inning ended soon after, and the Falcons went down quietly in the seventh.
Hall and McClinton each finished with two hits, and Hall had an RBI.
The two teams quickly emerged as the strongest from a D-I field of seven. Vilseck reached the finals with an 18-0 dismantling of defending champs Patch, which was without its star sophomore pitcher, Amber Marvin. Ramstein edged Kaiserslautern, 2-1 on Friday's other semifinal.
Kaiserslautern beat Patch, 11-3, to take third place Saturday.
---
---
---
---