Rain doesn't deter Naples, Sigonella runners
by
Lisa M. Novak
September 25, 2010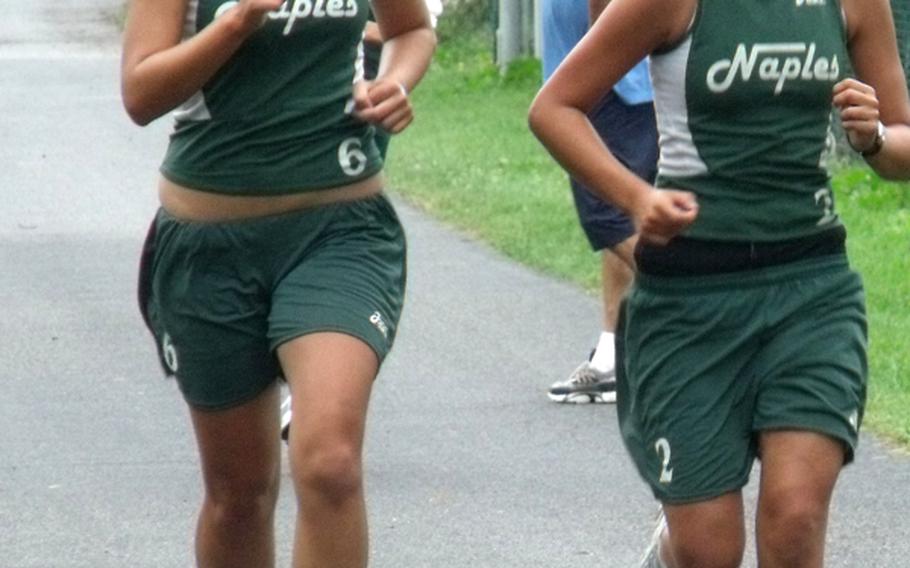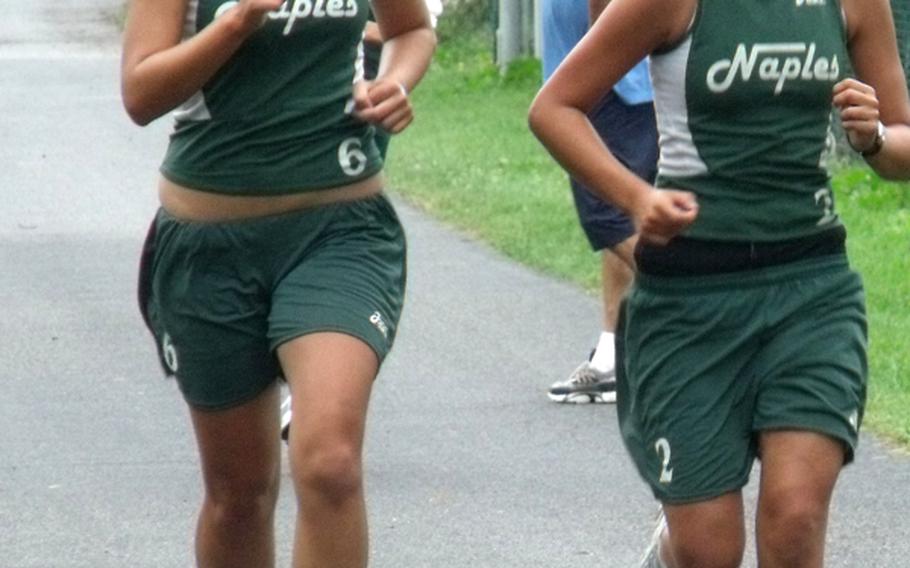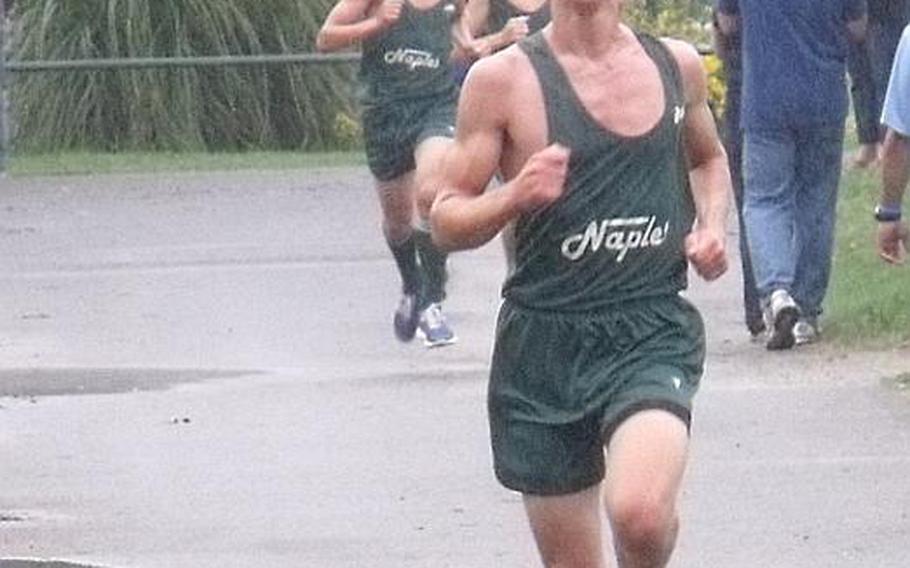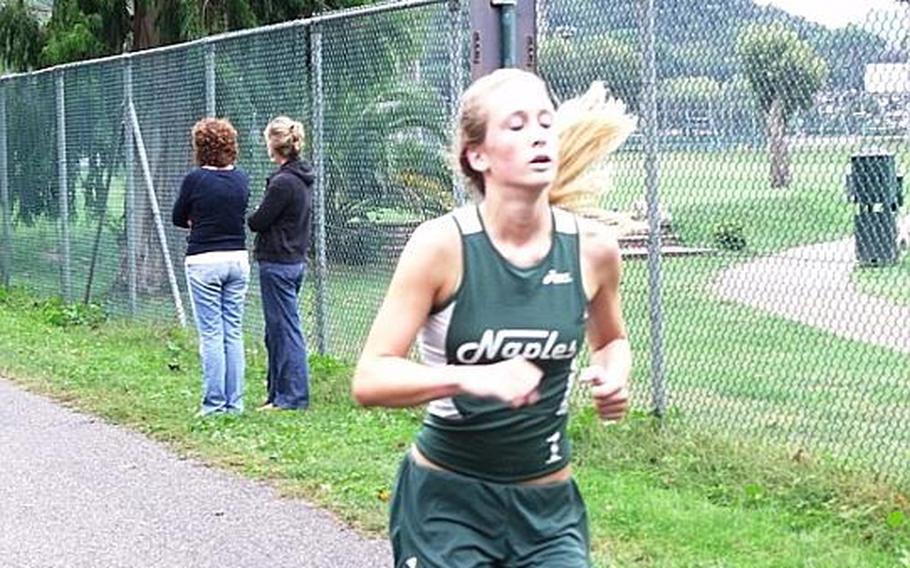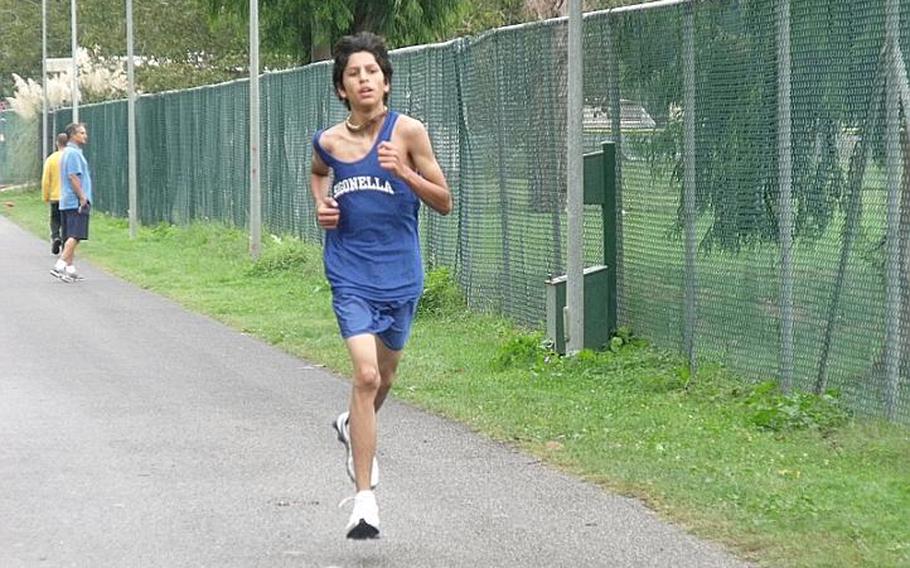 NAPLES, Italy — The day started out sunny and the rain held off through the middle-school race that preceded the Naples-Sigonella cross country meet Saturday.
But the skies clouded over ominously as the high school runners lined up for the start of their race, and halfway through the five-kilometer course the rain that started as a sprinkle had become a downpour.
With too few runners competing for Sigonella, the boys and girls ran together in what was technically a forfeit by Sigonella but will be counted as a pair of 15-50 wins for the Naples boys and girls.
But the small field didn't deter the runners' efforts, especially Ian Eversman, the meet's top finisher. Eversman, who led the Naples boys to the Division II team title last year with a 12th-place finish in the European championship meet, turned in a personal best of 16 minutes, 57 seconds on a course that was less than ideal.
"It felt good, but I actually had to slow down a bit. There's a small dirt path that was very slippery," Eversman said.
The course went around Carney Park, a volcanic crater that now serves as the Navy's recreational facility.
Sigonella's Jason Black took second with a time of 17:38, and Troy Reeves of Naples was third with 17:59.
"The rain felt good at first, but then it started to weigh me down," said Ryan Murphy, who turned in a time of 24:50 for the Naples girls, good for third place behind teammates Amber Sheline, who finished in 23:39, and Katey Chartier, at 23:50.
With their second meet behind them, both coaches have high hopes for their teams in the European championships at the end of October.
"I think we have an excellent chance to retain our title this year," said coach Francis Noonan of Naples, whose boys and girls team each won Division II crowns last year. "We have three returning runners on the boys team but only one returning runner for the girls.
"But we're still putting six or seven strong runners on the line for each meet, so we have a great chance. It will depend on how quickly they can mature by October 30th."
Division III Sigonella has no returning runners this season, so coach Gene Rinaldi's hopes rest on the newer athletes such as freshman Jose Serna, whom he called an "up-and-coming talent," and Black, a junior who transferred this year from Spring Hill, Fla.
"He could be the fastest runner we've ever seen in Sigonella," Rinaldi said of Black. "He's a great leader and he's focused."
---
---
---
---