Porchie bails out Naples in DODDS-Europe baseball tournament opener
---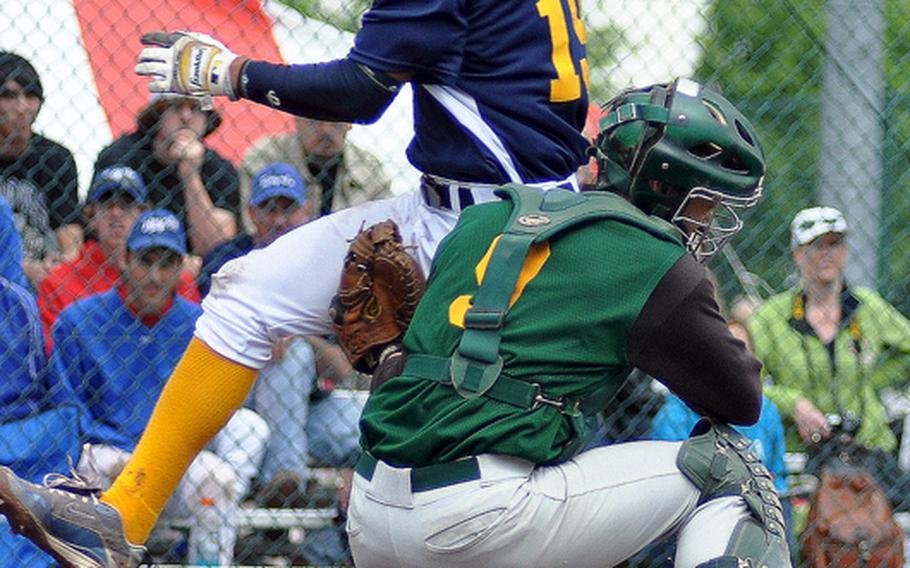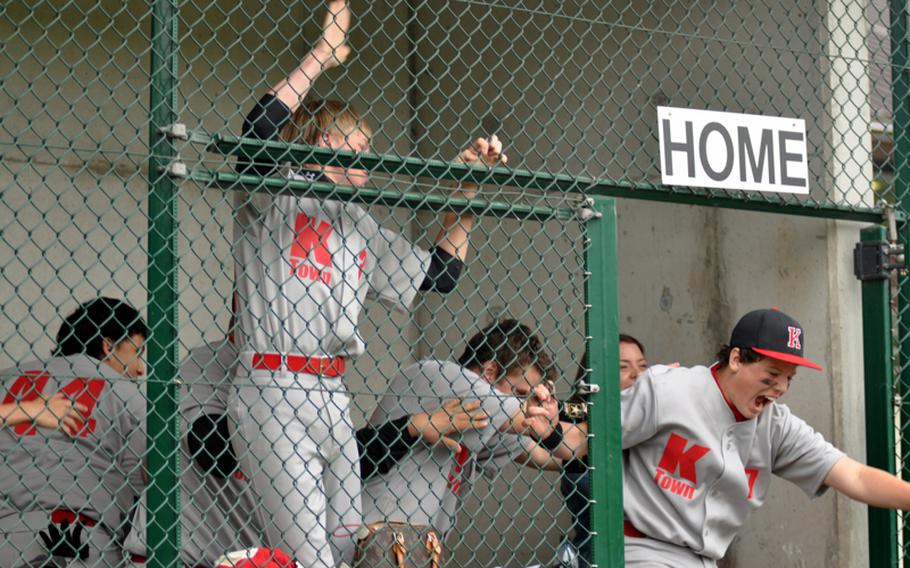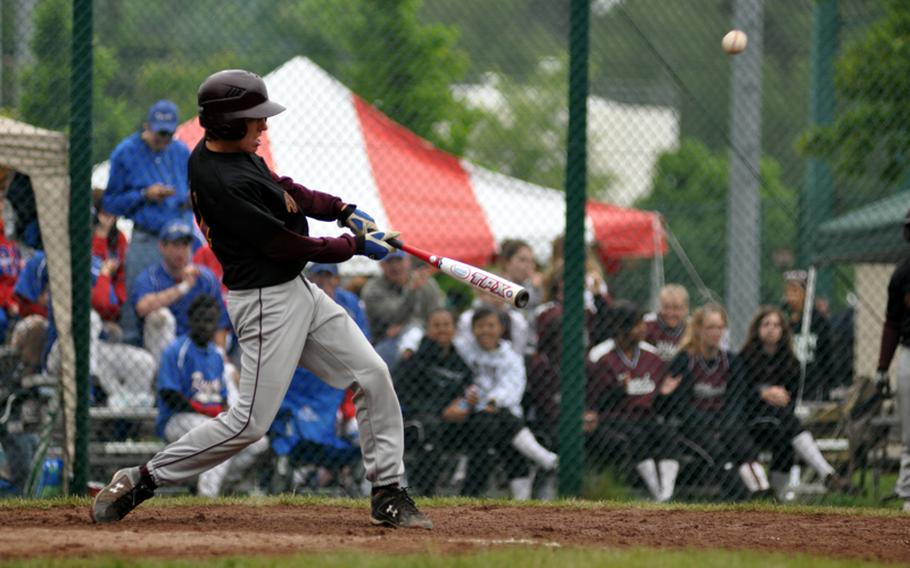 RAMSTEIN AIR BASE, Germany — The Naples Wildcats are used to having All-Europe pitcher Logan Porchie come to the rescue, so Thursday's 8-6 victory over Mannheim in the Wildcats' opening game of the European Division II-III high school baseball tournament might be regarded as business as usual.
Usual, that is, if thoroughly closing out the opposition is a part of your daily routine.
With the 90-minute time limit about to expire and Mannheim leading 6-5, Porchie came up with two outs and the bases empty against Mannheim closer Rafael Ramos.
Porchie drove Ramos' first pitch for a corkscrewing line drive to center field that ended up on the turf for a two-base error. Porchie then came home to tie the game when Mannheim couldn't handle Jonathan Bruce's ground shot, and the Wildcats added two runs before the Bison could register the final out of the inning.
Porchie then came in to strike out Mannheim's final three batters to end the game.
"We came out on top," Porchie said in minimizing his part in the second-seeded Wildcats' escape.
Seventh-seeded Mannheim was not without heroics of its own Thursday. Chris Ramirez's bases-loaded double down the left field line highlighted a six-run inning that gave the Bison a 6-5 lead.
In Thursday's other early D-II-III games, Aviano stunned No. 3 seed and defending champion Bitburg 10-3, and the D-III Rota Admirals compounded Bitburg's misery with a 12-5 thrashing. Top-seeded Vicenza whacked Sigonella 17-3.
In the Division I event, top-seeded Ramstein hammered Wiesbaden 19-2 and No. 5 Kaiserslautern scored eight last-inning runs to down No. 4 Vilseck 10-2.
The biggest blow of the game for Kaiserslautern was Aaren Blossom's grand slam, the first of his life.
"It was a fastball," Blossom said after the game as he held the ball he clubbed over the right-center field fence, "a meat ball."
Ramstein saw a few meat balls themselves in their opener, banging out 19 hits, two of them home runs.
Finn Friedenberger and All-European Josh Sloan stroked the round-trippers to make a winner of Matt "Moose" Chodzko, who fanned three and allowed just two hits in his three innings of work.
Ramstein downed Kaiserslautern 10-4 later in the day to move into position to reach Friday afternoon's semifinals at Ramstein Southside fields.
In other D-I pool play games on Thursday, unbeaten No. 2 Patch rolled over Lakenheath 12-1, and SHAPE upset No. 3 Heidelberg 7-3.
---
---
---
---