Boys golf Athlete of Year
Plocek's results matched talent when it counted
by
Gregory Broome
November 20, 2012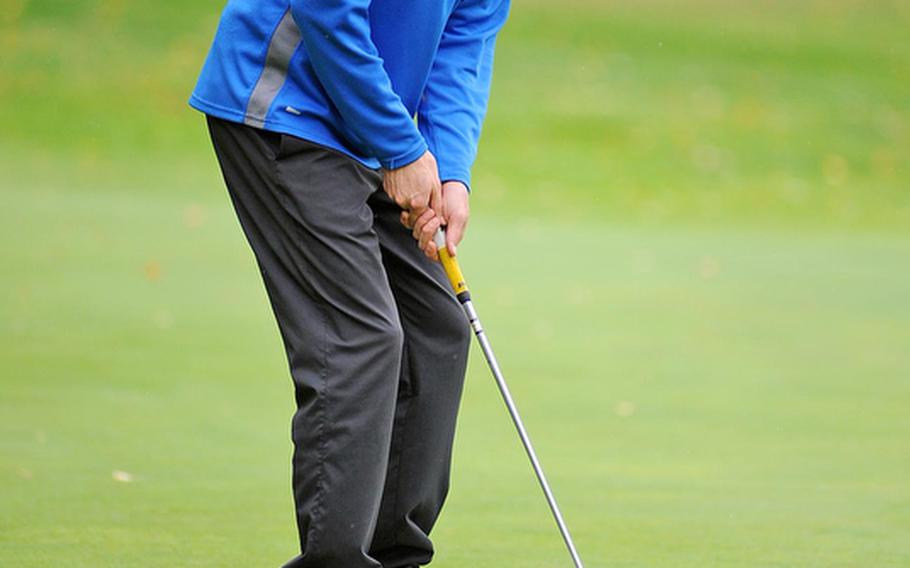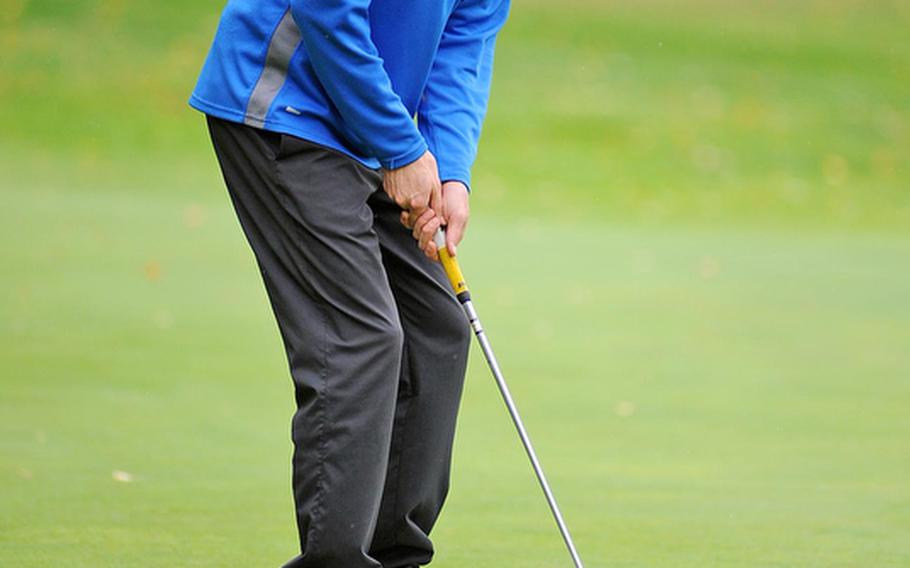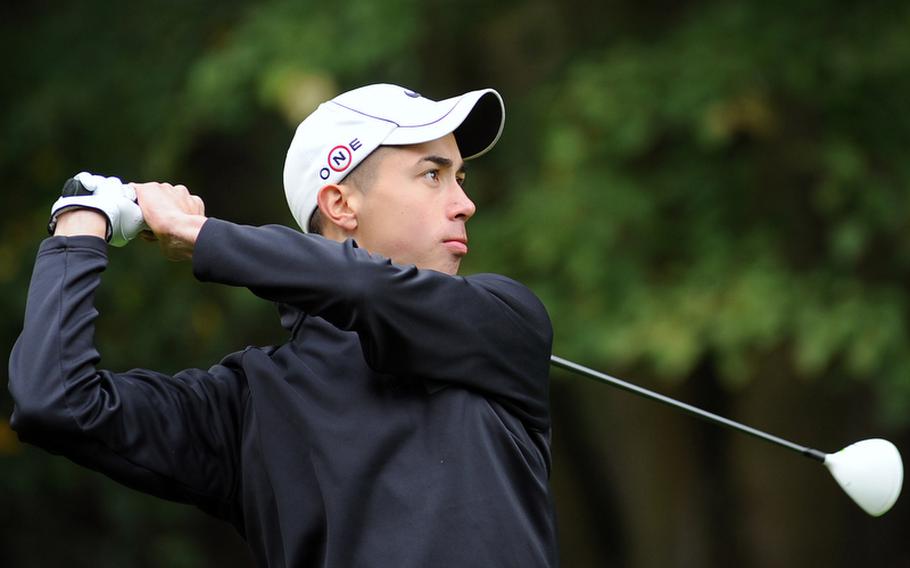 Everett Plocek received his first set of golf clubs from his father at the age of two. As will often happen, flashier toys caught the toddler's eye, and the clubs were set aside.
But the idea was in place.
A few years later, Plocek started attending golf camps over the summer. There were worse ways to spend a long August afternoon, and he turned out to be pretty good, which certainly helped the time pass by. But other interests kept golf on the fringe.
And so it was until one fateful morning some three years ago when a teenaged Plocek awoke to an epiphany.
"My head popped off the pillow, and I just said, I want to play golf all the time," Plocek said.
That moment of clarity would eventually lead to a singular moment of triumph. But not immediately. Inspiration may strike in an instant, but it often doesn't make one exempt from the long struggle.
More experienced players pulled away from Plocek at the 2011 European championships, leaving the promising Ramstein sophomore to accept a respectable fourth-place finish. In 2012, Plocek took the course a seasoned junior, and saw fate begin to repeat itself.
Day 1 of the tournament left Plocek three points behind in the Stableford scoring system and a formidable group of proven winners ahead of him. It was a timely final-round birdie on the par-five 14th hole that turned Plocek's epiphany into the origin story of a DODDS-Europe champion, and now the 2012 Stars and Stripes boys golf Athlete of the Year.
"For me it was all about attacking the course. I tried to clear my head and play my own game," said Plocek. "When you're behind you don't have as much pressure. For me, I just went out there and tried to attack every pin."
"Attack" is not a verb frequently associated with golf. The sport rewards composure while punishing those who submit to frustration and doubt. The key, says Ramstein coach Jeff Pellaton, is to harness that aggression. The Royals ace has done just that.
"He's a very squared-away young man, very serious about being competitive and being the best player that he can be," Pellaton said. "He works at golf and he enjoys playing."
And that's the formula that has produced Plocek the champion. The talent has always been there, just waiting to be paired with a genuine love for the game. For Plocek, that happened at just the right time.
"He really became dangerous," Pellaton said.