Perry's John Ayers chosen Stars and Stripes Pacific boys basketball Player of the Year
by
Dave Ornauer
March 3, 2011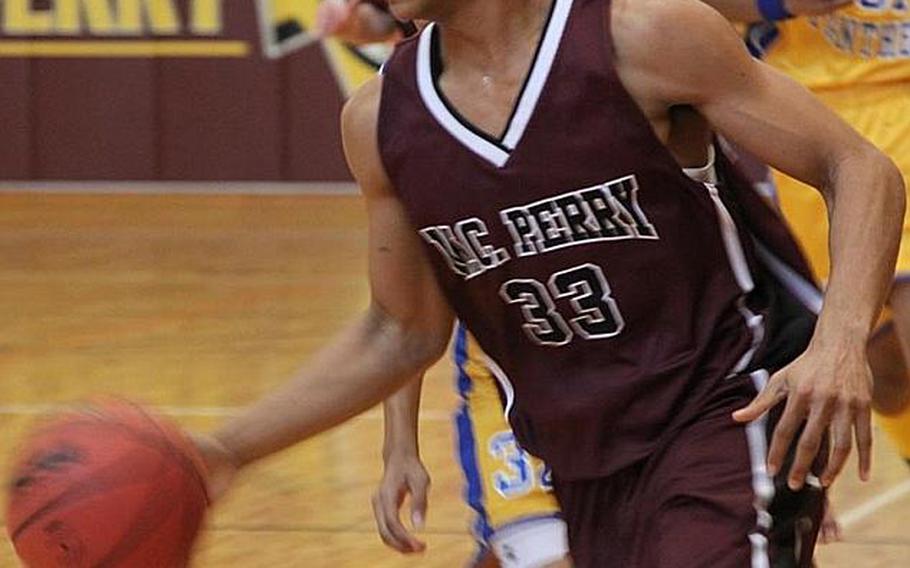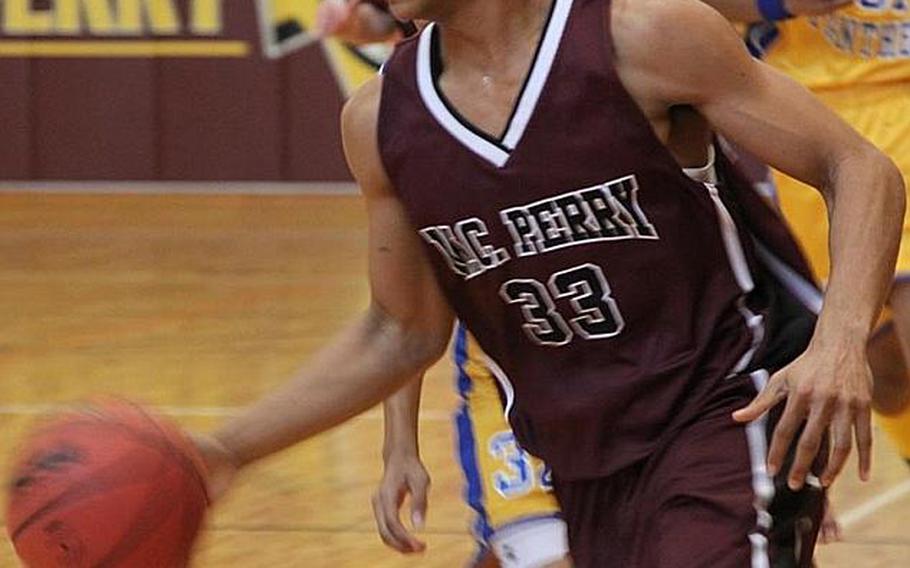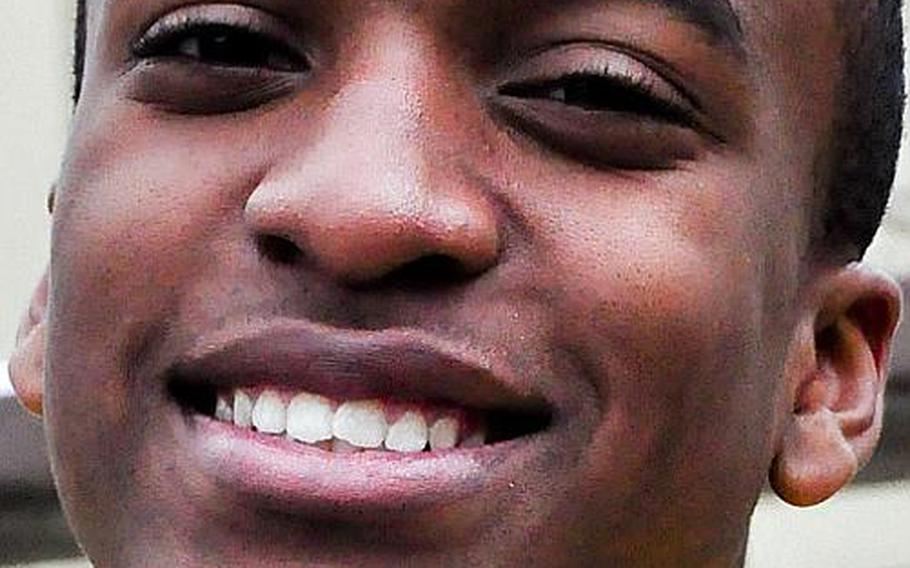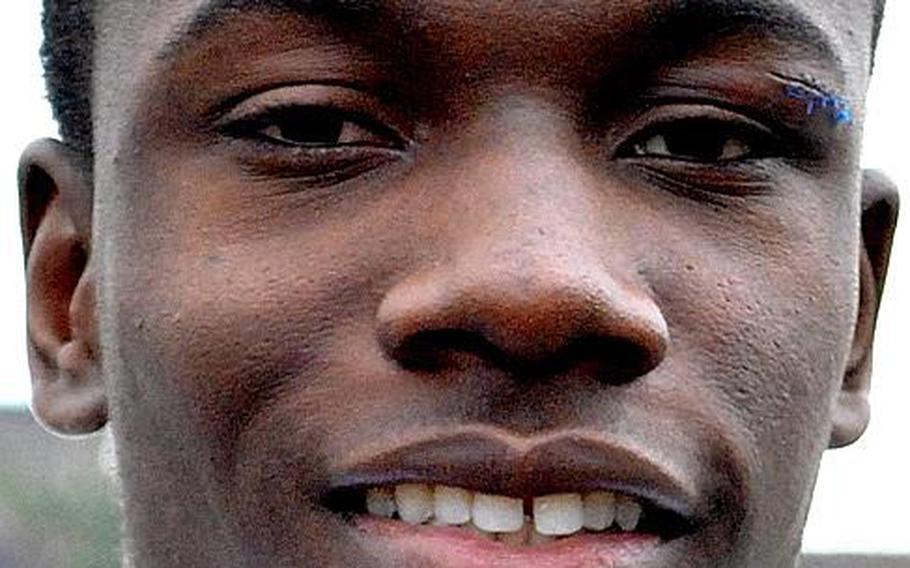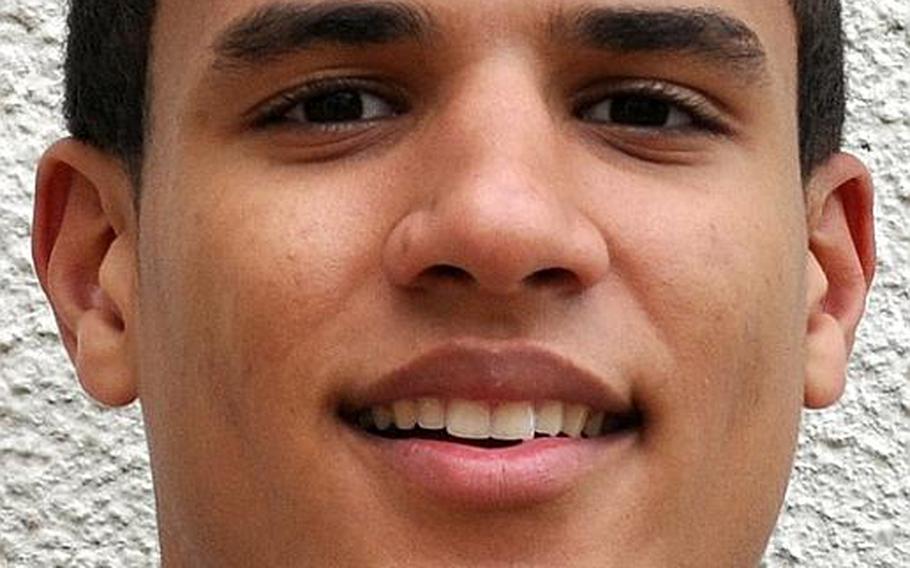 You won't find John Ayers' name associated with a Far East Boys Division II basketball title, or even a DODDS Japan title.
But the Matthew C. Perry Samurai senior guard will be remembered for how he helped resurrect a program lost in the wilderness three years ago and became the face of the team as a result.
Perry in 2007-08 had several players removed from the team due to undisclosed code of conduct violations. Perry played just five games that season; the Samurai didn't even attend the D-II tournament because of that.
Ayers joined the team the following season and became a "positive influence for a program that did not have a good reputation during previous seasons," coach Dewayne Pigge' said.
"Opposing coaches have had nothing but positive things to say about John and the (Samurai) during the past three years."
Ayers and the Samurai went a combined 12-28 in his first two seasons, but this year the team turned the corner, going 19-17 overall and 7-9 in DODDS Japan. Despite finishing sixth in the D-II tournament, Ayers was overwhelmingly voted the tournament's Most Valuable Player.
For all those achievements, Stars and Stripes has selected Ayers its DODDS Pacific boys basketball Player of the Year.
Pigge' describes Ayers as a "humble" player with only one thing on his mind: "Winning." Ayers generally doesn't know how many points he scores in a game (he averaged 22.9 this season) until he's told afterward.
"His general answer after a win will be: 'I'm not sure, but I know we won.' In a loss, his statement is: "Whatever it was, I didn't do enough to help my team win,' " Pigge' said.
"Always the team player, John leads by example and encourages his teammates in practices and games, whether it's finishing first in running team laps or diving for a loose ball."
After losing his backcourt mate Chase Dariso to PCS, Ayers moved from shooting guard to point guard and was tasked often with being the Samurai's defensive stopper. "Being the consummate team player, John took on this new responsibility without hesitation," Pigge' said.
Upon receiving all his award hardware after the D-II tournament, according to Pigge', Ayers remarked: " 'I'm glad that I got the awards, but I would turn them all just for a chance' " to play against three-time champion Morrison Academy of Taiwan in the final.
"John ends his career as he started, humble, unselfish and focused on winning," Pigge' said.
The All-Stars ...Jason Sumpter, Sr., PF, Kadena Panthers, Okinawa. 19 points, 11 rebounds per game. Led Kadena to a 26-17 overall record and third-place finish in the Far East High School Division I Tournament. 3.7 GPA. "I can honestly say that he is the best captain that I've ever coached," coach Robert Bliss said. "He's a great motivator who leads by example.
Darius Wyche, Jr., PG-SG, Daegu American Warriors, South Korea. 21 points, 2.6 assists, 4.5 steals per game for team that went 14-11 overall, finished fifth in Korean-American Interscholastic Activities Conference Division I and seventh in Far East High School Division II Tournament. Consistently the team's only double-figure scorer. "We desperately needed his point production this season," coach Phillip Loyd said.
Tomiwa Akinbayo, Jr., PF, Seoul American Falcons. 14.6 points, 11.5 rebounds, 22 games with a double-double. Led Falcons to 36-8 record, KAIAC Division I Tournament title and a runner-up finish in the Far East D-I tournament. "He's coachable and always tries his best," coach Steve Boyd said. "He is his greatest critic and strives to never disappoint his coaches."
Kai Yamaguchi, Sr., PG-SG, Kubasaki Dragons, Okinawa. 14 points, 5 steals, 6 assists per game. Led Dragons to a 41-8 record and their second Far East D-I title in five years and Pacific-record 10th overall. Named D-I tournament's Most Outstanding Player. "He became a weapon in the late stages of games," coach Jon Fick said. "You'll always miss a player who can shoot and slash and has those offensive skills.
John Ayers, Sr., PG, Matthew C. Perry Samurai, Japan. 22.9 points per game. "Face of the franchise" player who led a turnaround from 3-10 in 2009-10 to 19-17 this season, fourth-best record in Japan and a sixth-place finish in the Far East D-II tournament. "There wasn't a more dangerous player in the Far East once he got the ball in his hands," coach Dewayne Pigge' said.
Selected by Stars and Stripes staff
---
---
---
---