Patch sophomore a tough test on the courts
by
David Rogers
September 24, 2011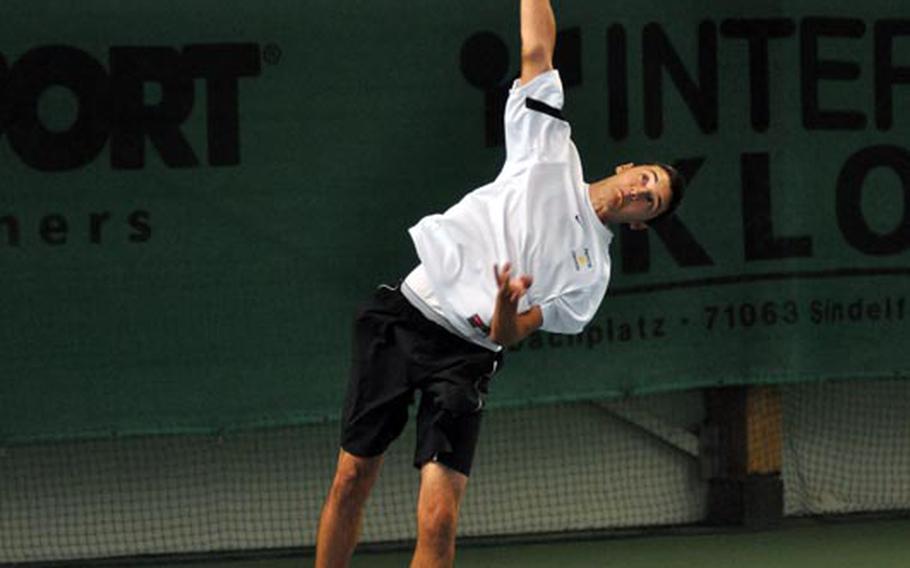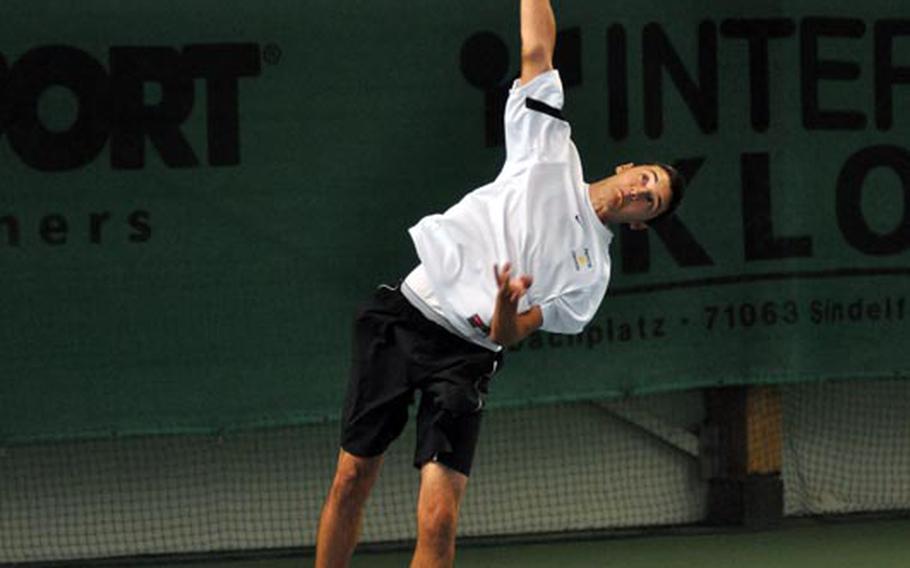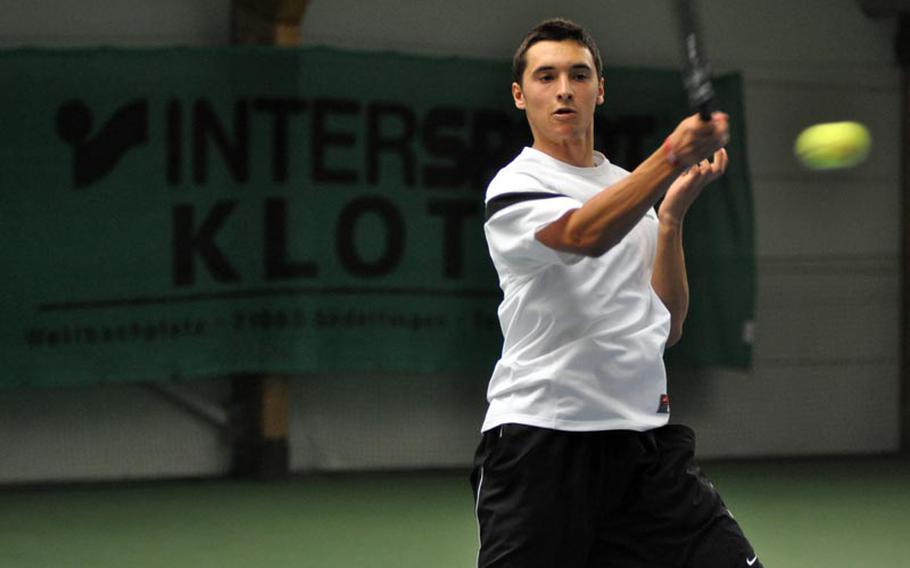 STUTTGART, Germany - Ajdin Tahirovic, the Patch sophomore who won the DODDS-Europe tennis championship last year, generally faces few challenges playing for his high school team.
As a ranked player in the junior league of the German Tennis Federation, his biggest challenges come from the German and international tournaments he participates in most of the year. According to the federation's website, Tahirovic ranks 545th out of more than 4,000 ranked players in the men's junior leaque.
So when he faces players during the DODDS season, he's competing against players with far less experience. And the results usually show it.
Tahirovic quickly downed Ansbach's Michael Hanaran 6-1, 6-1 and Baumholder's Cameron Koch 6-0, 6-0 during matches with the two schools Saturday. His teammates also faced little challenge against Baumholder and Ansbach. Patch boys won all nine matches against Baumholder and all nine matches against Ansbach. Patch Girls won all nine matches against Baumholder and eight out of nine matches against Ansbach. The Ansbach and Baumholder boys each won three matches against each other. Ansbach's girls won seven out of nine matches against Baumholder.
Tahirovic's serves and returns throughout his games were mostly un-returnable.
"The opponents weren't as great as I play in German tournaments but it's tennis," Tahirovic said.
He's aware that playing against stronger opponents challenges him to become a better player. And he said he did learn some things during the summer league on his German junior team.
Tahirovic, 15, practices with players as old as 21 on that team. Serves can reach more than 200 kilometers per hour. Tahirovic struggled to adjust to the fast serves at the beginning of the year when he joined the team. Be he learned, and claims he can handle them now.
With the summer season for his German team over, he doesn't figure to face many players as strong as him in high school. He didn't lose a single set last year in winning the DODDS title as a freshman.
He says he's still improving, though, and picks up tips from his father, with whom he practices with every day.
"My dad tells me my strategy and that's what I use in these matches," Tahirovic said. "Before the match, my dad tells me, 'Hit a few winners. Hit hard.' Or 'Hit a few balls deep and on the third ball, go for a winner. Move your feet.' And that's what I do. And that's how I learn, even though I win pretty easily."
Ismet Tahirovic , Ajdin's father, says his son practices for at least three hours every day. The elder Tahirovic, who kept reminding his son to smile during his matches Saturday, said he wished his son could find more challenges in his high school matches.
"I don't think he's learning, here," he said. "There's no challenge for him really. Most matches he wins. The most important thing for him here is to enjoy playing with the team. Seeing the team is winning. That's most important."
Patch tennis coach Walter Fritz says that both Tahirovics work with Patch players to strengthen team skills. And that Adjin Tahirovic's skill level sets an example that all Patch players should aspire to reach.