DODDS-Europe cross country
Patch, Ramstein to renew running rivalry
---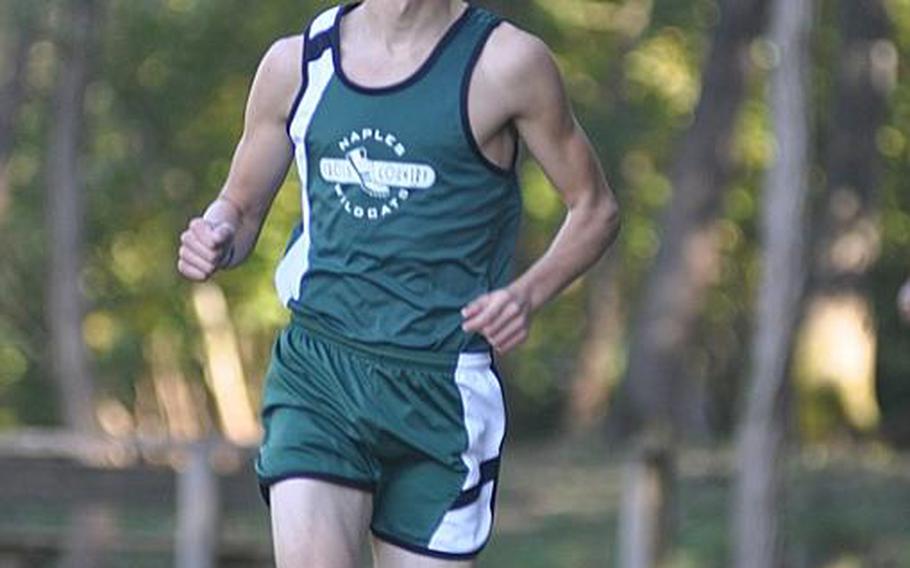 Two jail-break starts will get the 2011 European cross country championships off with a roar Saturday at the Tompkins Barracks training area in the Heidelberg suburb of Schwetzingen, Germany.
For 2011, there'll be a single all-divisions race for the girls and a second one for the boys. In the past, there have been as many as four separate races – a small-schools and a big-schools event for each of the sexes.
This year, all 148 girls who qualified will race from the wide starting area to the narrow bottleneck which snakes up the first hill of the course at the Tompkins Barracks training area here when the gun sounds at 12:30 p.m. The 183-man boys' field is to get underway at 1:30 p.m.
"It'll be crowded," Ramstein coach Dennis Edwards said earlier in the season about the traffic-jam starts, "but that's cross country."
Star-power is the main theme of this year's 5,000-meter finale on a sandy, hilly, figure-eight layout which brings the runners past the spectator area three times during the race.
Patch junior Morgan Mahlock, the defending champ, leads a spectacular group of Lady Panthers in their quest to dethrone Ramstein's Lady Royals as the Division I team champions. And their record in 2011 brings that potential feat dangerously close to a foregone conclusion.
Patch, whose other top runners include Baileigh Sessions, Hannah Rose, Samantha Barglof and Sarah Thaden, has treated every meet this season as a drill competition, crossing the finish line five times in 1-2-3-4-5 order.
Given the quality of Saturday's field here, another perfect score is unlikely. A very good one, however, is very much in the cards.
"Someone should get out the record book," Edwards suggested in a weekend email, "and see what the lowest team score has been in this championship."
A very good score is likely, too, for Edwards' Lady Royals, who themselves have averaged a glittering 23.5 score this season. They haven't raced against Patch this season, but pack plenty of punch in 2010 runner-up Jessica Kafer and Anna Priddy, who has set three course records this year.
For the boys, Edwards suggested, look toward the "Flying Fs," Ryan Fisico of Wiesbaden, John Fain of Naples and Michael Finley of Kaiserslautern as likely successors to graduated 2010 champ Archie Robertson of Lakenheath. Also in the mix, according to Edwards, are Brian Hannum of Heidelberg, and Mike Lawson of Kaiserslatuern.
"It'll be close," Edwards predicted about the boys' individual and big-schools team finish.
Edwards' talented Royals, led by Carl Lewenhaupt and Thomas Lambert, will be vying against Kaiserslautern, Patch, Heidelberg, Wiesbaden and Frankfurt International School in a bid to wrest back the team title. Patch edged Ramstein on a sixth-runner tiebreaker in 2010 to end the Royals' 10-year reign atop D-I.
Fain and teammates D.J. Stockman and Ricky Sizemore figure to allow the Naples boys to retain their D-II title, but expect Bud Fouts' Alconbury boys, led by Ben Nelson, Jonathan Lee and Tom Irby, to supplant Brussels as the D-III kings.
In the girls' D-II field, Aviano and Naples figure to battle it out again. Aviano dethroned Naples last season behind Shelby McHugh, and also have Madeline O'Brien and Adrienne Bryant. Alex Mack, Amber Sheline and six runners who have finished with times in the 23-minute range, however, have the Lady Wildcats favored again this year.
Ali DeFazio, who set a course record herself this season, leads the Brussels Lady Brigands in their quest for a repeat D-III crown.
---
---
---
---