Patch rallies past Ramstein to win DODDS-Europe D-I baseball crown
by
Rusty Bryan
May 30, 2010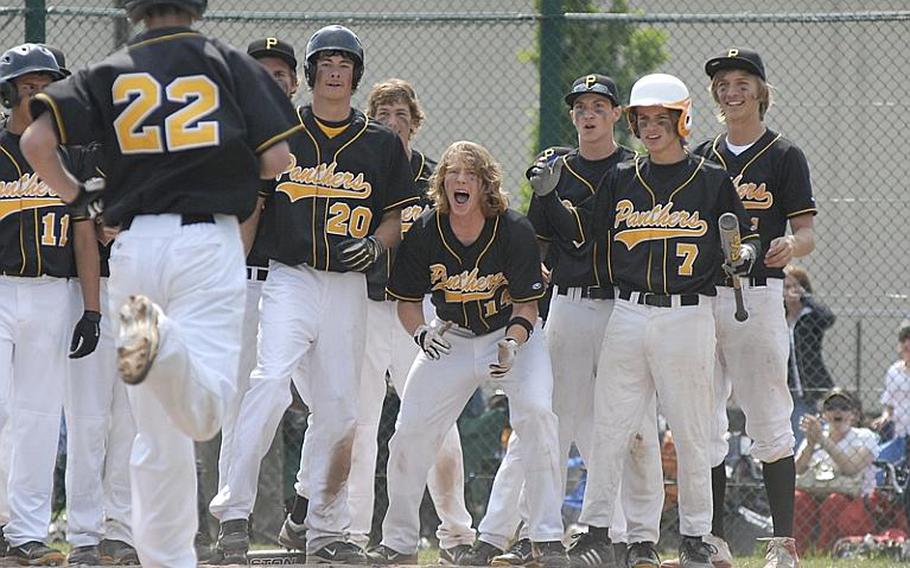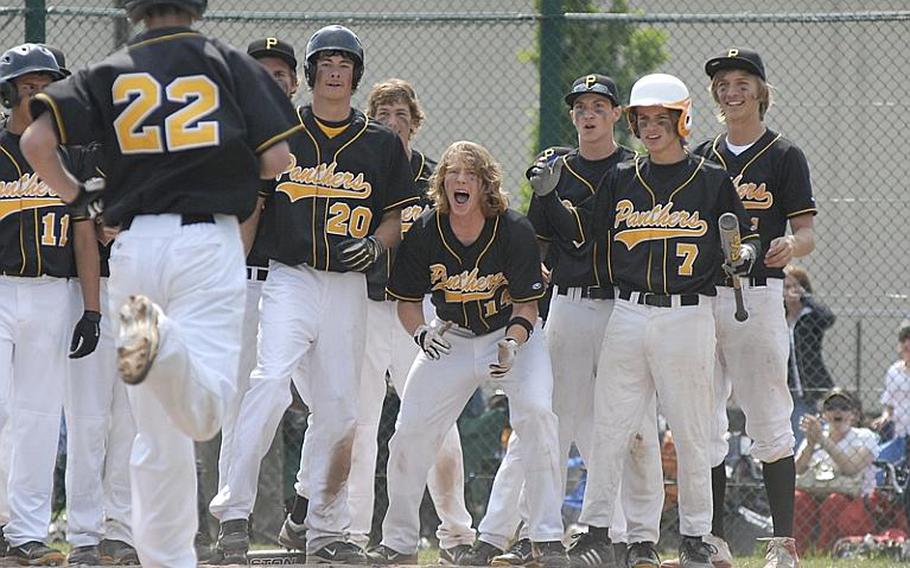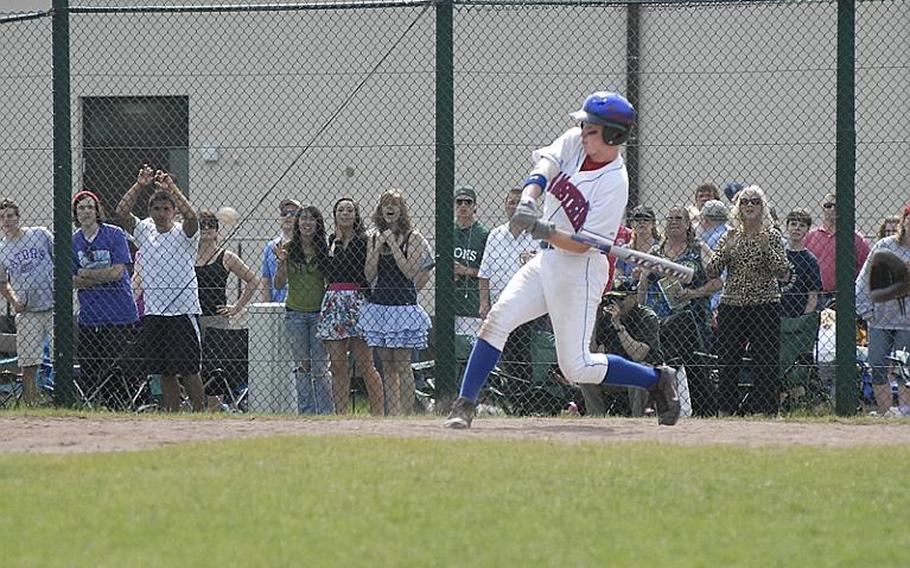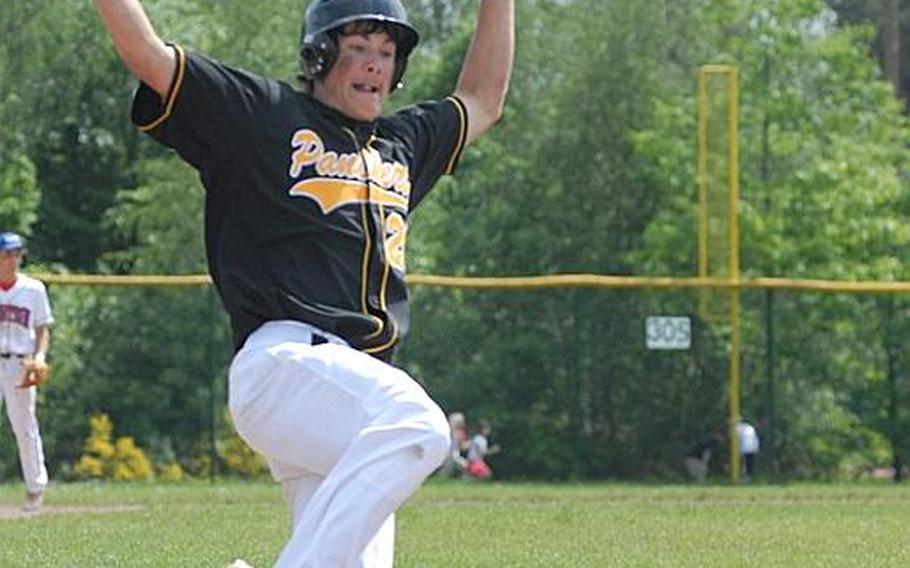 RAMSTEIN AIR BASE, Germany — All-Europeans Justin Phelps and Cavan Cohoes delivered in the clutch Saturday as Patch rallied past Ramstein to win the DODDS-Europe Division I baseball championship 10-9.
"It was awesome," Cohoes said about the high fastball he dispatched over the left-center field fence for what proved to be a decisive two-run homer that allowed Patch to complete an unbeaten season. The blast, which cleared the fence at the 310-foot mark, put Patch up 10-8 in the top of the sixth inning.
Cohoes didn't stand around to admire his big shot.
"I wasn't looking," he said. "I didn't know it went out."
Cohoes' homer followed a two-run single that tied it 8-8 by winning pitcher Phelps, whose team trailed all day until the four-run rally in its final at-bat. Phelps helped dig Patch's hole, surrendering four runs to the defending European D-I champs in the first inning on two walks and two hits.
"I was a little tired," Phelps said, "I pitched three innings yesterday."
Second-seeded Patch needed those three innings on Friday to nail down a 5-2 semifinal victory over fifth-seeded Kaiserslautern. Altogether, Europe's best left-hander threw 53 pitches on Friday and 101 on Saturday.
The last half-dozen or so of those came in the bottom of the sixth, when Phelps reached back to close out the game. Phelps got All-Europe third baseman Josh Sloan on a ground ball he fielded along the first baseline and induced DH Matt Choedzko to pop to second. After Ramstein shortstop Shane Foley hammered a solo homer to right to make it 10-9, Phelps retired Jon Groteleuschen on a fly to center to end the game.
Back-to-back doubles by Phelps and Cohoes cut Ramstein's lead to 4-1 at the end of one, and Phelps hit a two-run homer in the third to make it 5-3. But when Ramstein scored three runs on homers by starting All-Europe pitcher Matt McDonald and Sloan, and then retired the side in order in the bottom of the frame, the top-seeded Royals were tasting a second straight title.
However, Patch wasn't through.
"We knew they were going to hit the ball," Phelps said. "It was just a matter of getting our sticks working. We weren't striking out, so we knew we could do it."
C.J. Kellogg singled home two runs, and Ryan Brady singled home another in the fifth to cut the deficit to 8-6 and set the stage for the last at-bat heroics.
"It was a great game," Cohoes said. "We were down, but we stuck with it. We've been doing that all year."