Patch moves toward playoffs by downing Lakenheath
---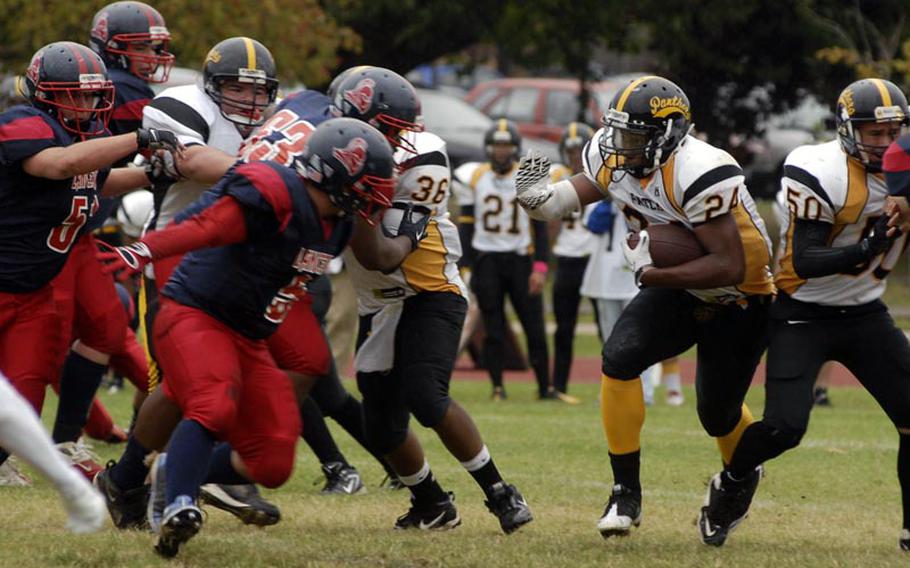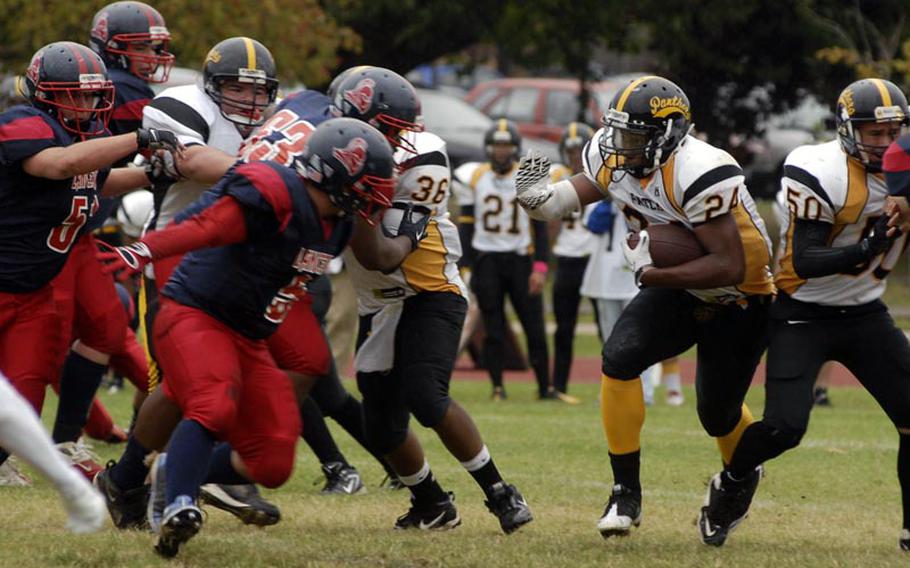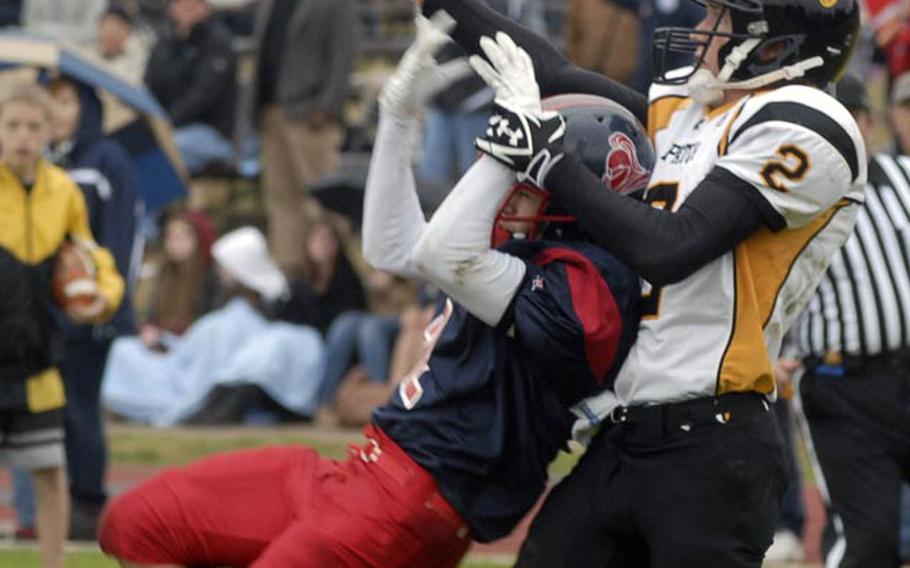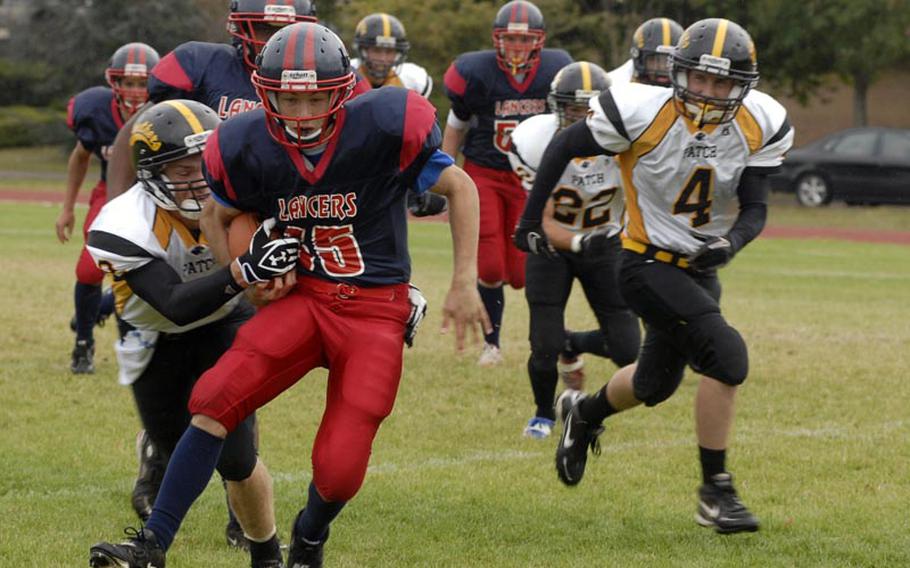 RAF MILDENHALL, England—The Patch Panthers traveled north to face the Lakenheath Lancers Saturday with both teams trying to elevate their current positions in the DODDS-Europe Division I rankings.
The Panthers did just that with a 21-0 victory that severely dampened Lakenheath's playoff hopes.
For the first quarter and part of the second, the game was very much a battle of field position with Patch leading 3-0 after a Sean Rittenhouse field goal.
An interception in the middle of the second by Rittenhouse, a senior, turned the momentum toward the Panthers.
Senior running back Justin Johnson-Rich moved the ball down the field, with would-be tacklers bouncing off him on several plays. That set up a short touchdown pass from junior Austin LeMay to Rittenhouse.
A botched Lakenheath snap gave the ball to the Panthers on their opponent's 10-yard line in the third quarter. Three plays later, Johnson-Rich,who finished with 147 rushing yards, scored.
Lakenheath did show some offense at times — with runs from seniors Adam Garcia and Austin Morrow sustaining drives — but costly mistakes and penalties seemed to sap any momentum.
Rittenhouse later grabbed his second interception from his cornerback position and on the ensuing drive he caught everything else—including his second touchdown. He finished with 115 receiving yards and was credited with seven tackles on defense. Panther senior Ryan Frary also had a standout performance with 13 tackles from his middle linebacker position.
"I thought (the game) was fantastic," Rittenhouse said after the game. "It started slow for our offense, but they finally woke up for the second half."
Lakenheath's Garcia finished with nine carries for 36 yards and Morrow had 32 yards on 14 carries. Junior Glenn Jones hauled in three receptions for 26 yards. Defensively for the Lancers, senior Adam Carroll was credited with eight tackles, sophomores James Griffin and Andre Bowzer had eight tackles with a fumble recovery and 4½ tackles with a sack, respectively.
The win lifts Patch to 3-1 on the season with two more regular season games before the division semifinals begin later this month. The Lancers fell to 1-3 on the season with remaining games against Ramstein and Wiesbaden.
---
---
---
---