2011 in review
Panthers were tough to beat in Europe
by
Rusty Bryan
December 16, 2011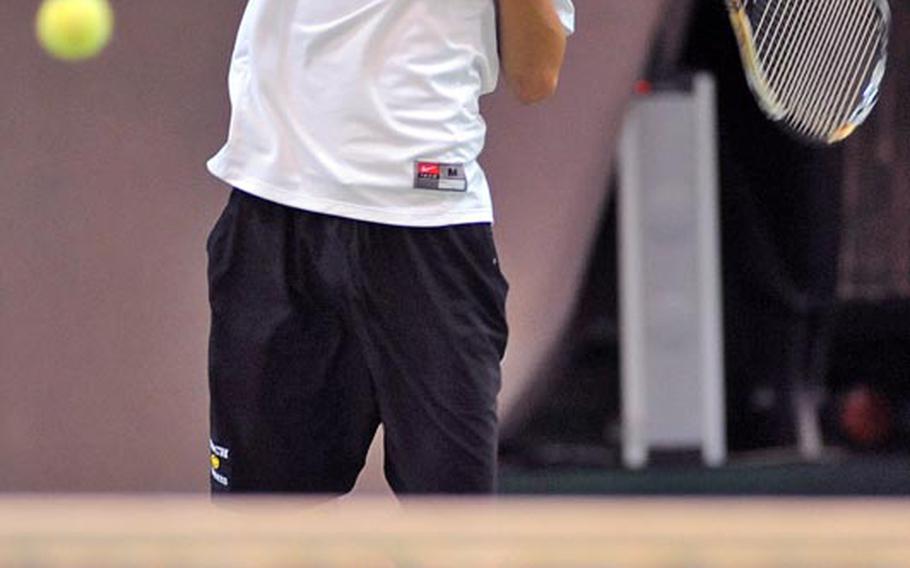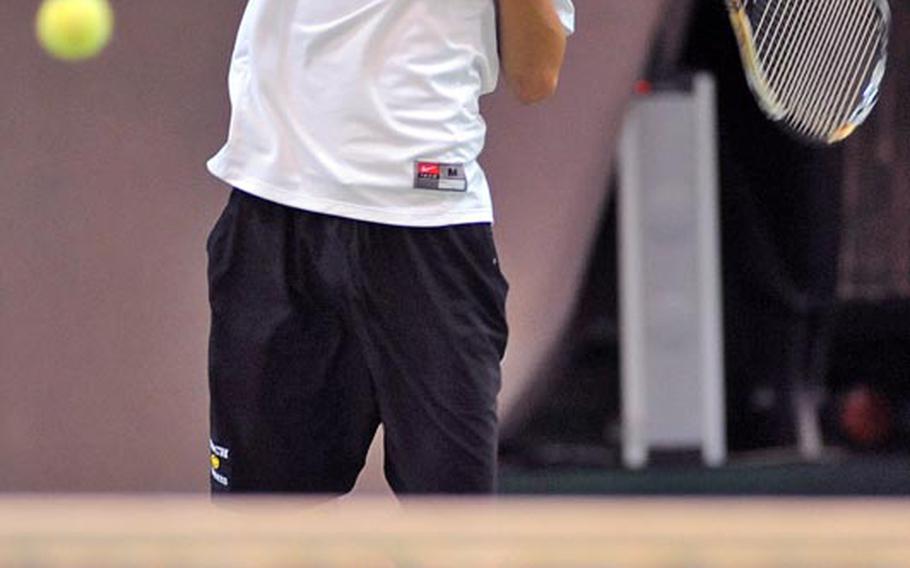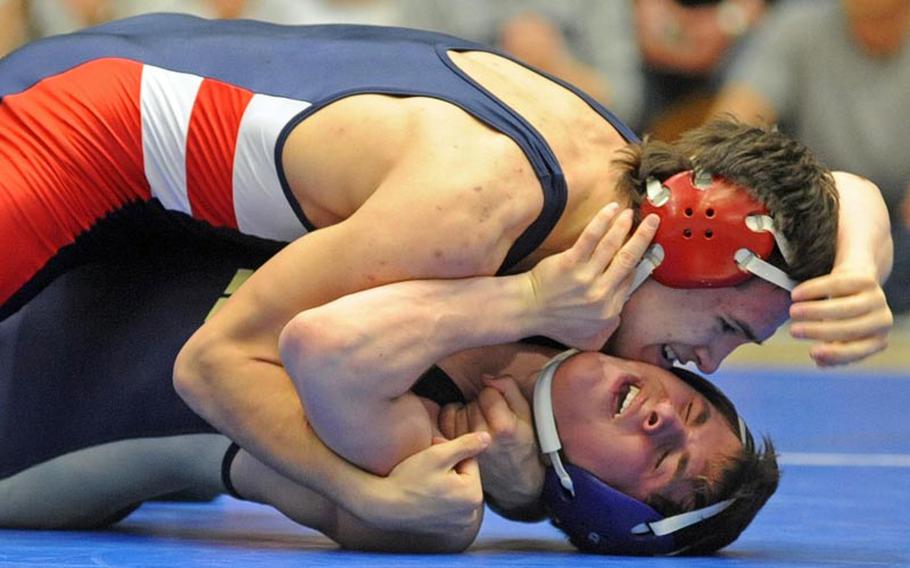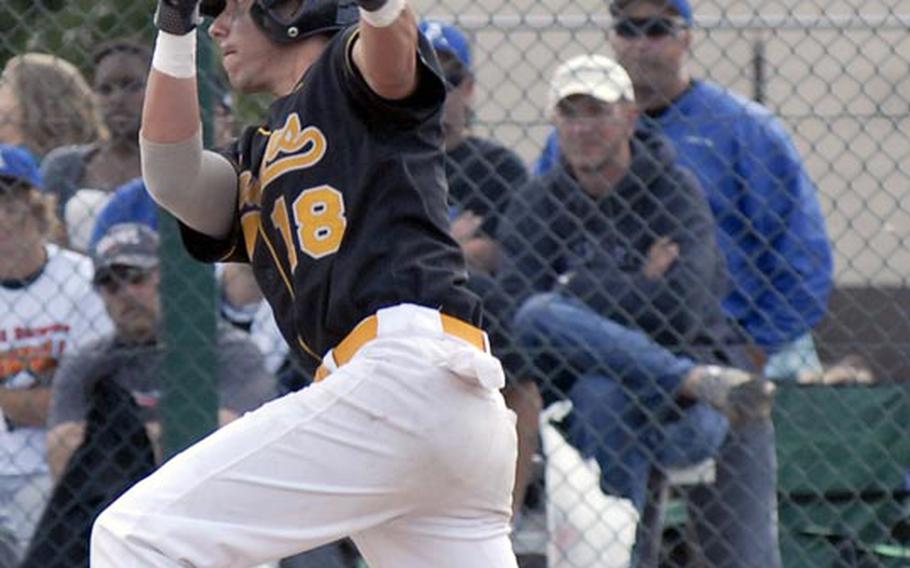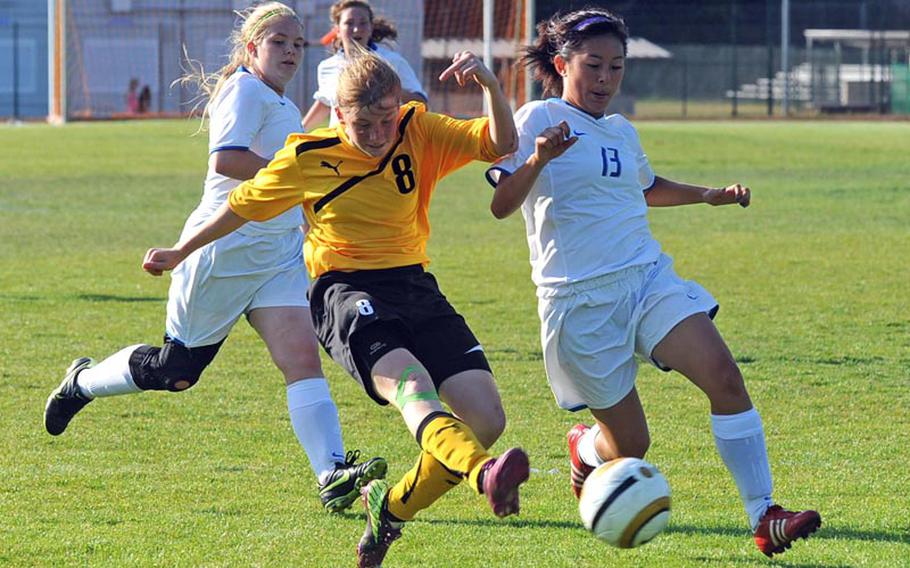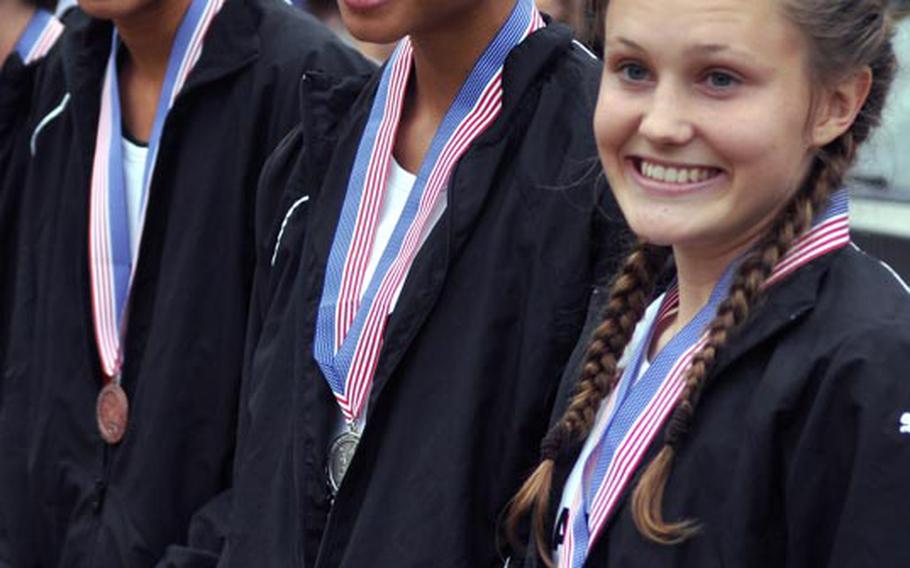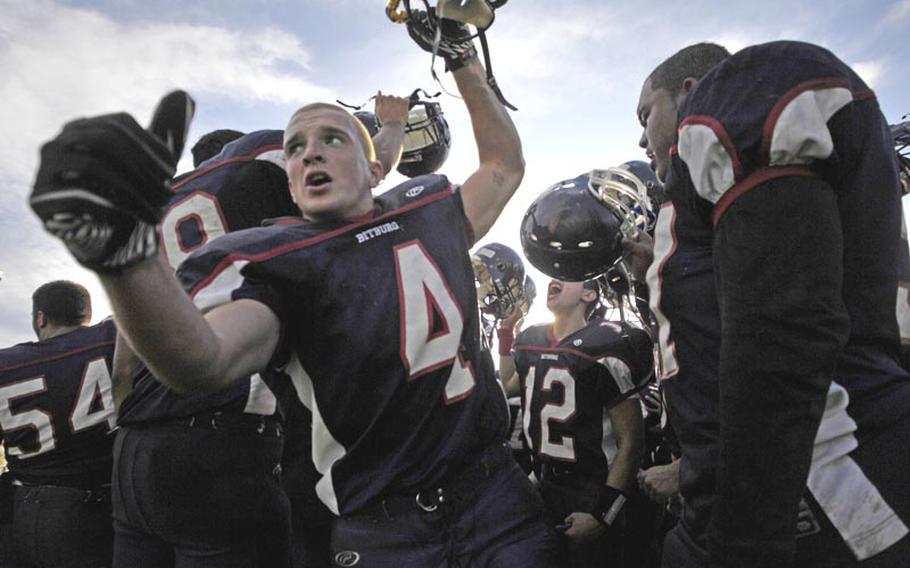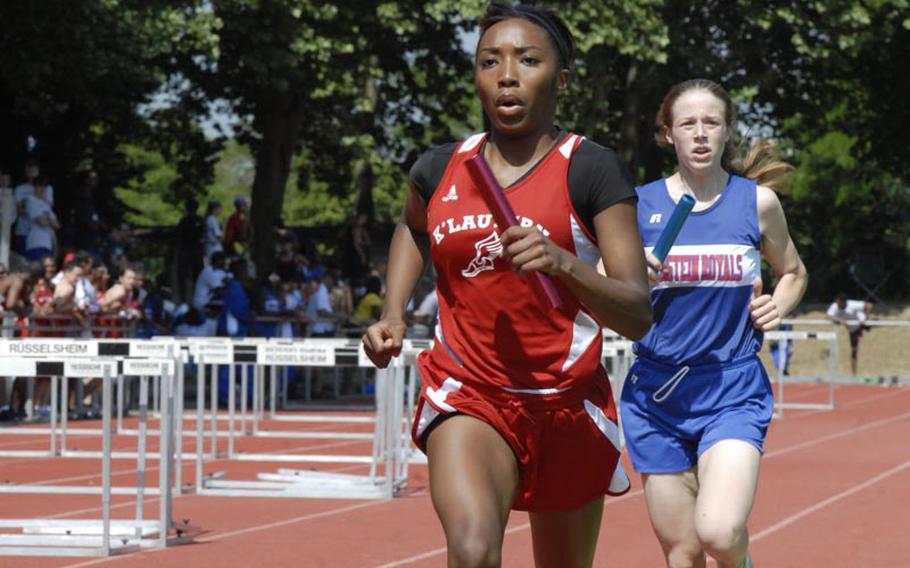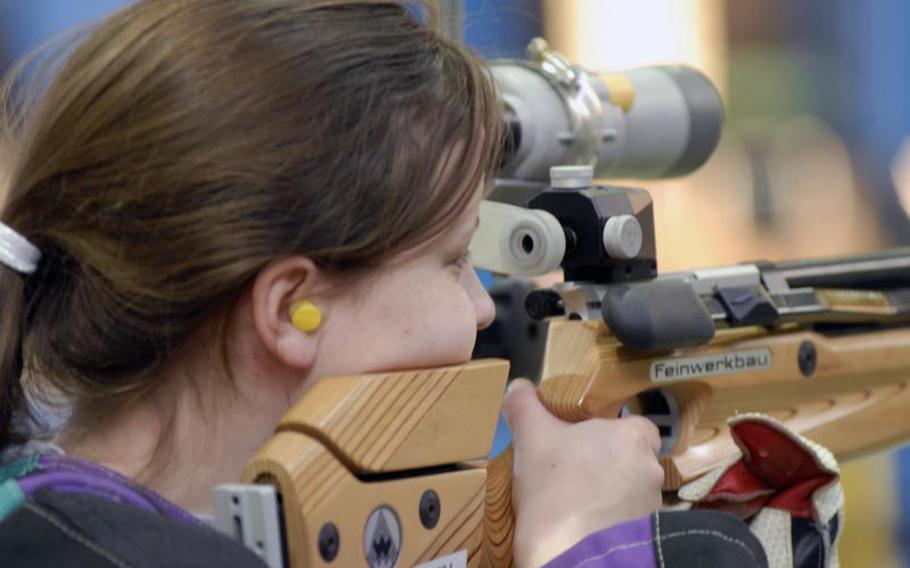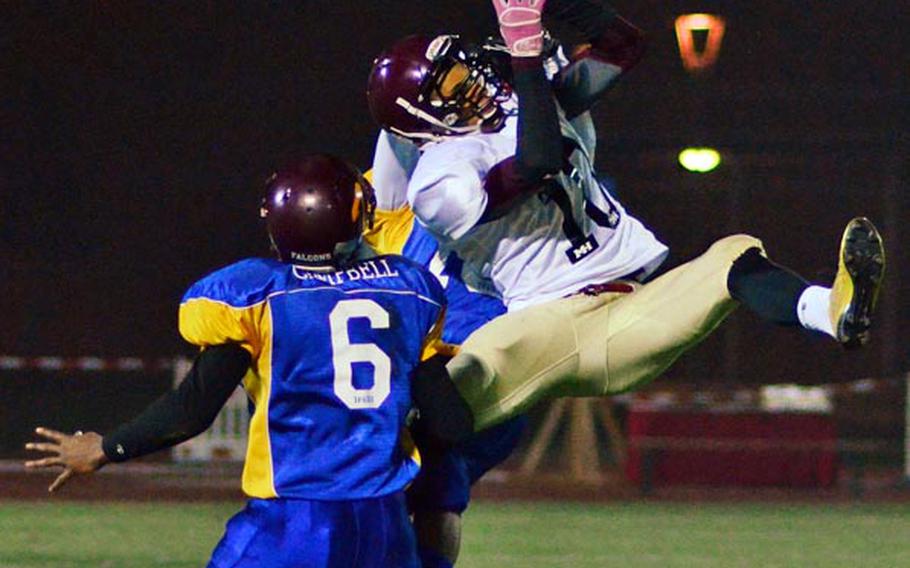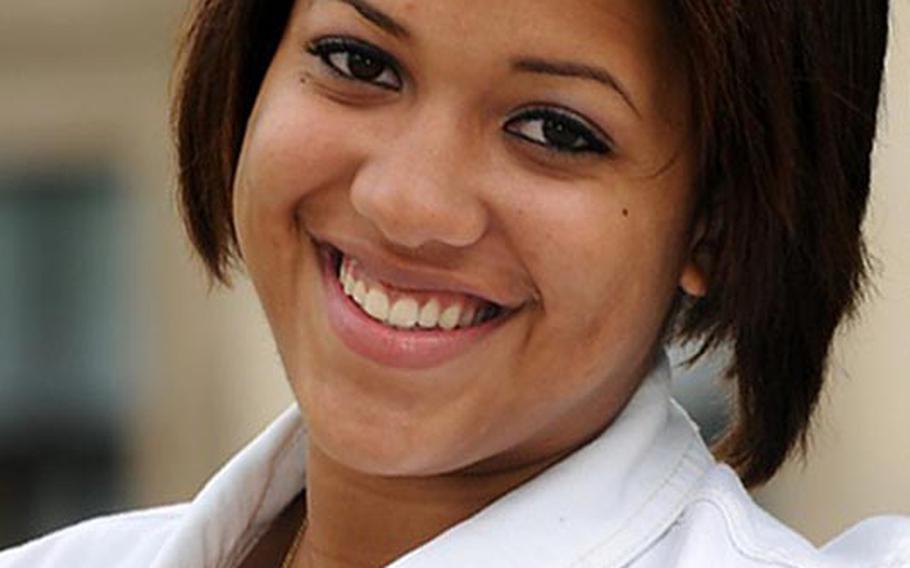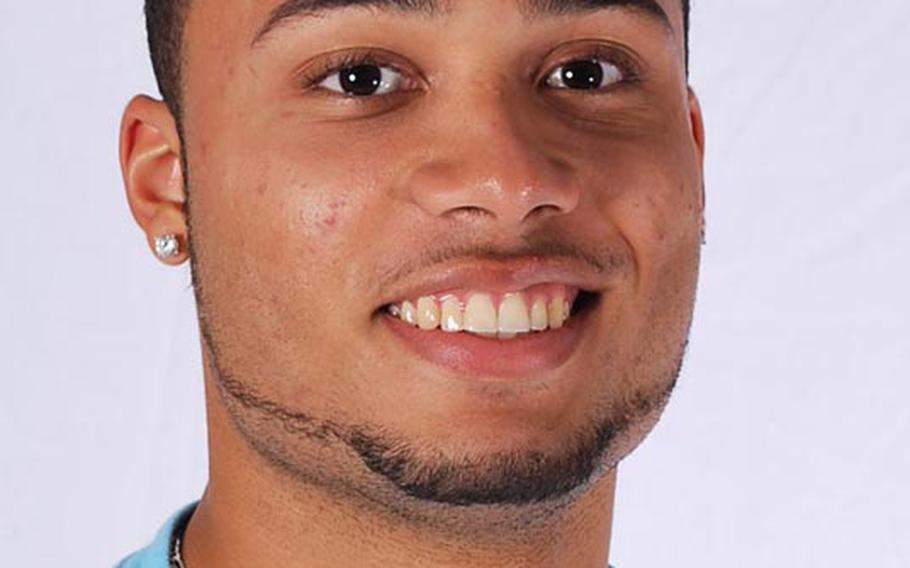 Looks like the Chinese got it wrong.
This wasn't the Year of the Rabbit. In high school sports in Europe, at least, 2011 was the Year of the Panther.
Teams wearing the yellow-and-black of the Patch Panthers won seven of the 17 European Division I championships offered this calendar year. In cross country and the diamond sports of baseball and softball, Patch athletes completed the gender-double, winning both the boys' and girls' titles. Patch also topped girls' basketball, wrestling and girls' soccer, and the school supplemented those feats by crowning an individual champion in tennis, two-time winner Ajdin Tahirovic.
The only other schools in Europe which even approached Patch's success were the Naples Wildcats, who won five D-II crowns during the calendar year, and the Rota Admirals, five-time winners in D-III.
Here're the top 10 high school stories of 2011:
1. Practically perfect Patch girls topple Ramstein: In cross country, there's strong, and then there's Panther strong. In seven meets in 2011, Patch scored a perfect 15 five times. In the finale, Patch's top four runners, European champion Baileigh Sessions, 2010 European titlist Morgan Mahlock, Julia Lockridge and Christina Hamilton, took on more than 100 of Europe's top runners and crossed the finish line in 1-2-3-4 order. Patch's fifth runner, Samantha Barglof, placed 10th to give the Lady Panthers a score of 20 and a 63-point victory over defending champion Ramstein.
2. Bitburg runs football winning streak to 22: Bitburg downed Ansbach 32-19 Nov. 5 in Baumholder to win its third straight D-II title and its 22nd straight game dating back to the third game of 2009. The streak is the fifth-longest in DODDS-Europe history, and the Barons could have a chance to tie No. 4 SHAPE, which won 24 straight from 1982-85, in the second game of the 2012 season. The DODDS-Europe record is 31 in a row, compiled by Ansbach from 2006-2009.
3. Kaiserslautern girls refuse to move over: Dennis DePriest's Kaiserslautern girls' track team won the European D-I title for the 11th straight season, and for the second straight year spiced their crown with a school-system record in the 4x800-meter relay. Rio Harris, who took gold in the 400 and 800 meters, anchored the Lady Raiders to a time of 9 minutes 55.02 seconds. Colleen Davis, Ruby Plummer and Ashley Santos teamed with Harris in the record run, which broke the team's 2010 mark of 9:58.43. K-town outran runner-up Ramstein 97-88 for the team title.
4. Bronnell adds to feminine mystique: Heidelberg senior Katelyn Bronnell surpised the field in Janaury in Baumholder, claiming the European marksmanship title by scoring 281 of a possible 300 points. It was the sixth straight season a girl has won the air-rifle championship. Addison Flynn of Patch, who tied for eighth, was the highest-finishing boy; no male has won the title since Reiner Bretch of defunct Wuerzburg wrapped up his second straight crown in 2004. There was no European rifle championship in 2005.
5. Best-of-the best put on the pads: The DODDS-Europe football all-star game ended its 29-year hiatus Nov. 12 in Grafenwöhr, when Steve Jewell's North All-Stars downed Marcus George's South squad 23-14. It was the second straight big-game triumph for coach-of-the-year Jewell, who the previous Saturday had steered his Wiesbaden Warriors to a 25-23 D-I title game victory over Ramstein.
6. Coaches vote three-sport standouts athletes of year: Seniors Chris Cuthbert of Heidelberg and LeAmber Thomas of Wiesbaden closed their DODDS-Europe careers with one last plaque each – the school system's athlete of the year award. Thomas was All-Europe in volleyball, basketball and softball; Cuthbert, who was instrumental in the Lions' D-I titles in football and basketball, was an All-European in each sport.
7. Tahirovic perfectly defends his patch: Tahorovic, a Patch sophomore, capped his second straight unbeaten season with his second straight singles title October in Wiesbaden. The Bosnian-born champion who lived in Vermont before moving to Germany won the title in straight sets, 6-4, 6-3, over SHAPE freshman Dimitrios Stavropoulos.
8. Three perfect wrestlers repeat: Lakenheath's Adam Carroll, Patch's Calen Fields and Ramstein's Adam Franz each won his second straight European crown by capping an undefeated season in February in Wiesbaden. Carroll and Fields each pinned his final opponent; Franz downed a 2010 champ, Baumholder's Adrien Julien, 13-4 for his title. All three, by the way, are back to try for three straight in 2012.
9. Cohoes delivers déjà vu title-game-winning RBI: Patch shortstop Cavan Cohoes, who signed with the Seattle Mariners in June, missed most of his senior season with an injury. But he came to the plate in the bottom of the final inning in Ramstein in May and delivered a walk-off RBI single to lift Patch to its second straight D-I baseball title with an 8-7 victory over Ramstein. It was the second straight season Cohoes plated the title-winning run. In 2010, he hit a two-run homer that produced a 10-9 victory over Ramstein in the finale.
10. Freshman sparks Patch to second straight soccer crown: Lauren Rittenhouse scored one goal and drew a foul in the penalty box that resulted in the second goal to lift the Lady Panthers to a 2-1 victory over previously unbeaten Ramstein and a second straight European D-I championship. Both plays came off individual efforts by Ritttenhouse, who earlier in the game banged a shot off the crossbar that just missed going in. Emma Murray converted the penalty kick Rittenhouse drew.