Armes puts Kubasaki within reach of history; Henderson repeats
by
Dave Ornauer
November 7, 2011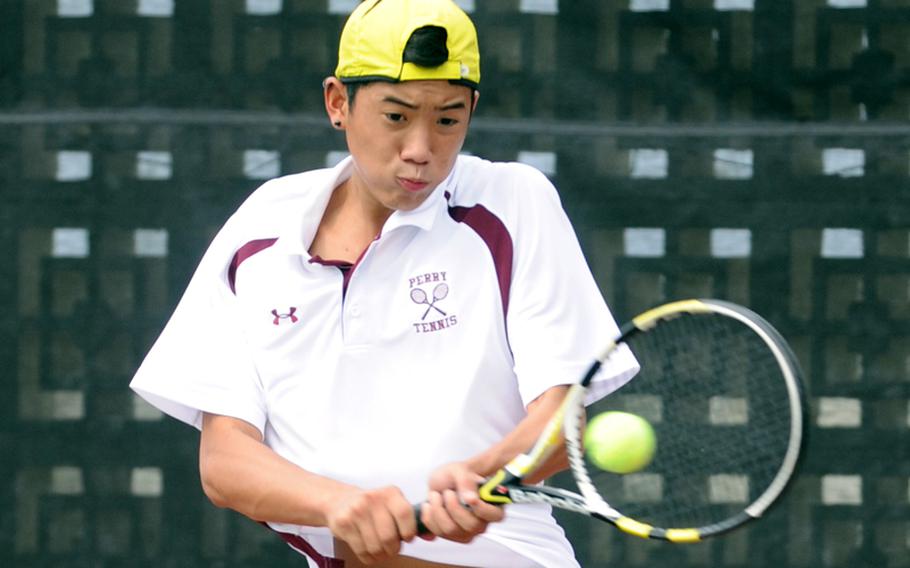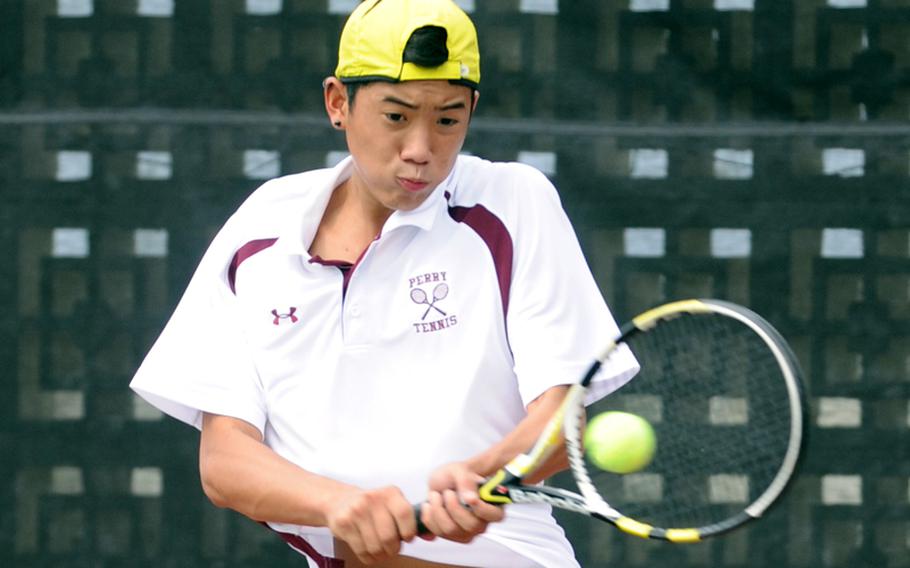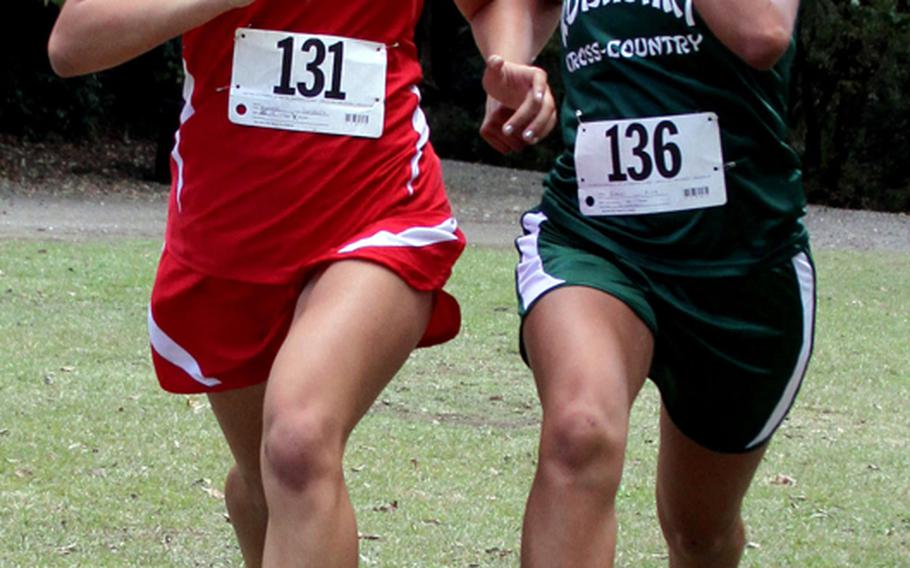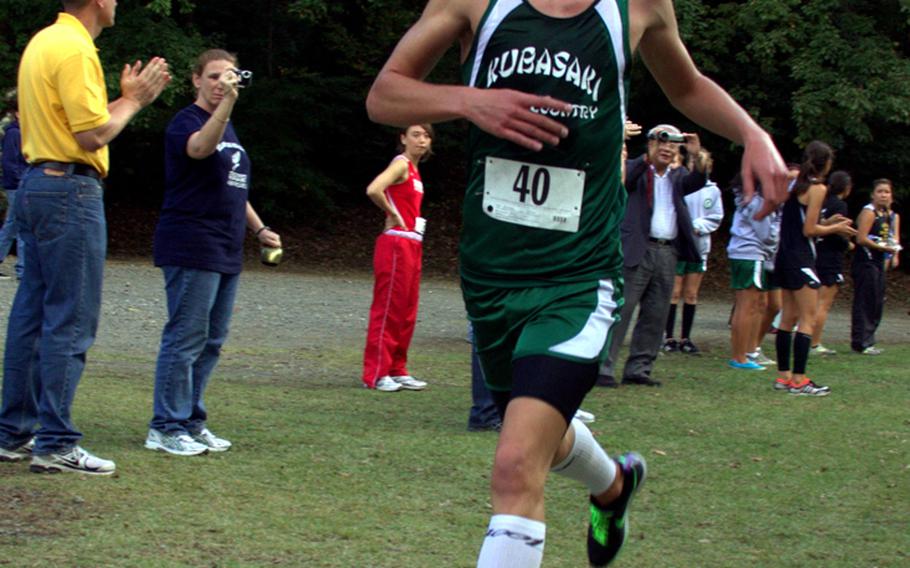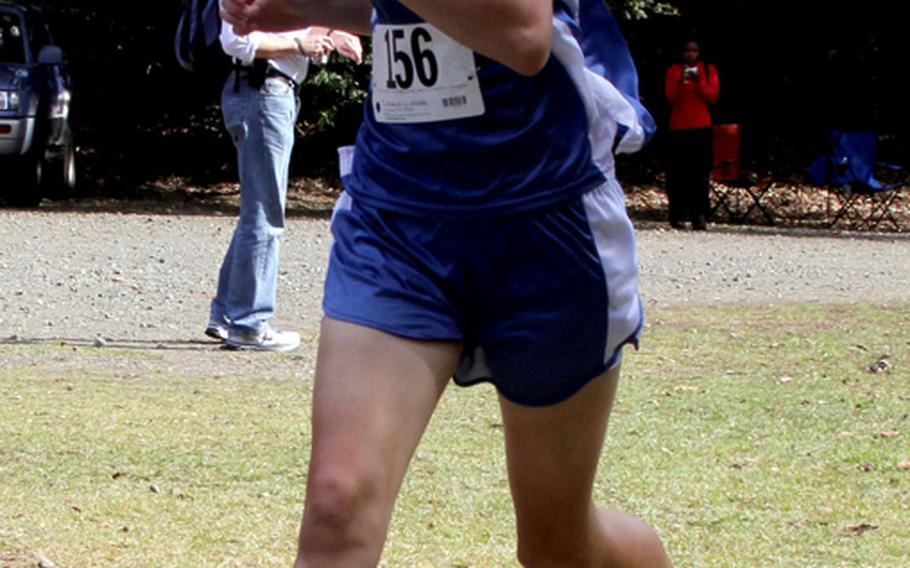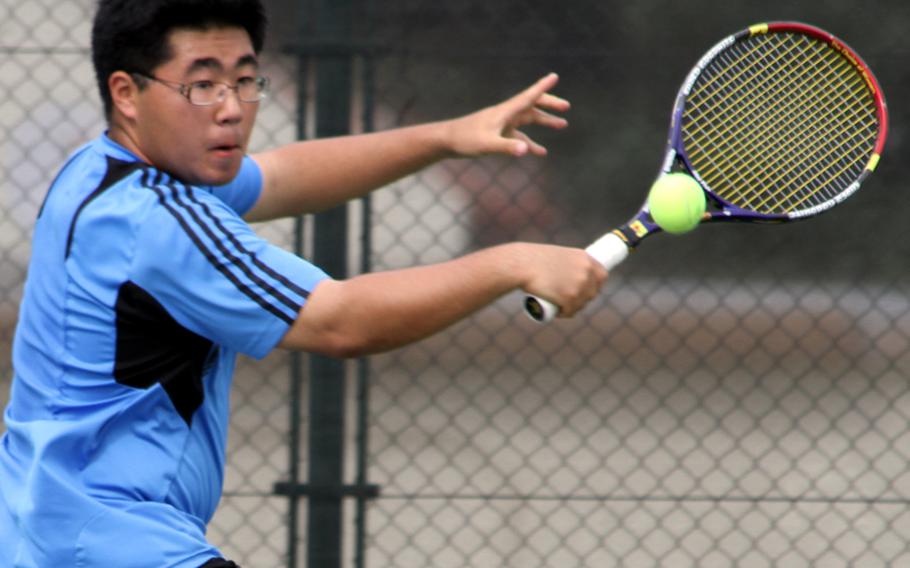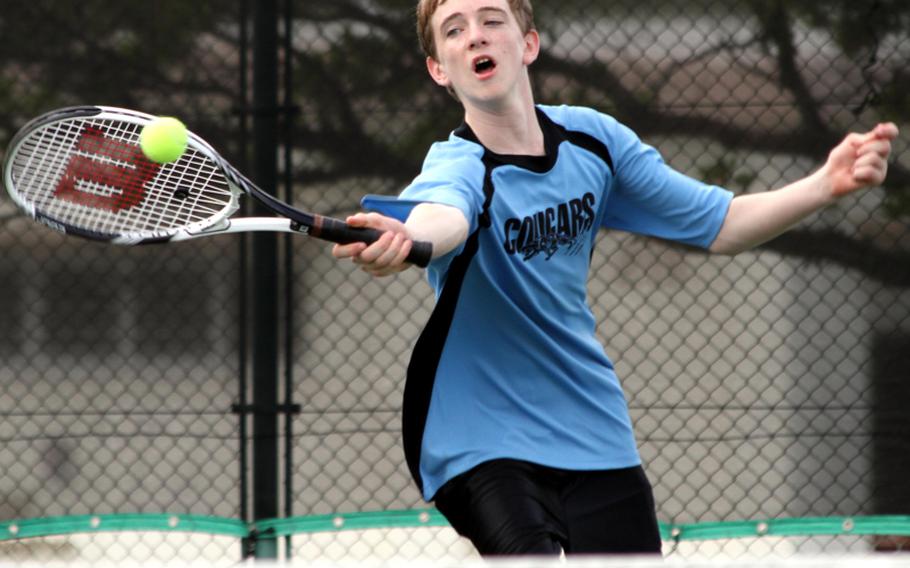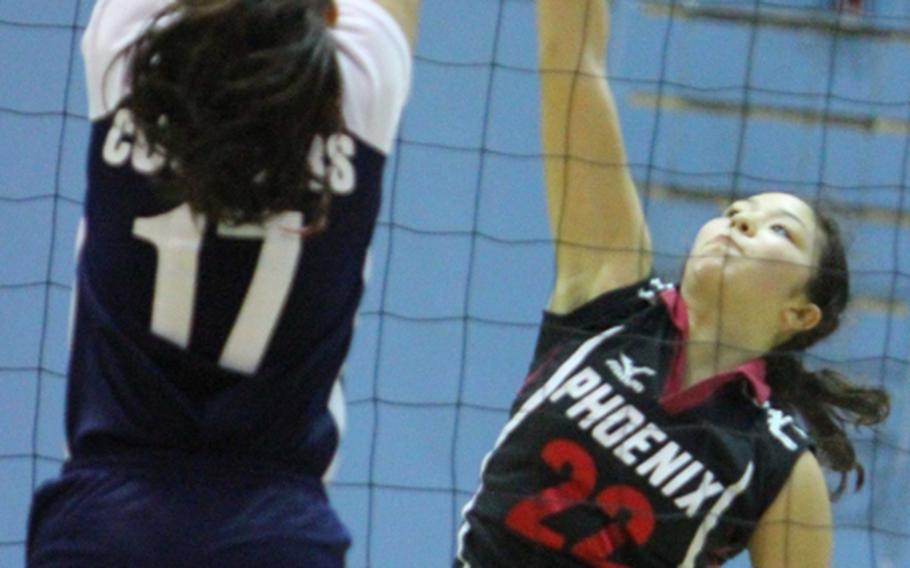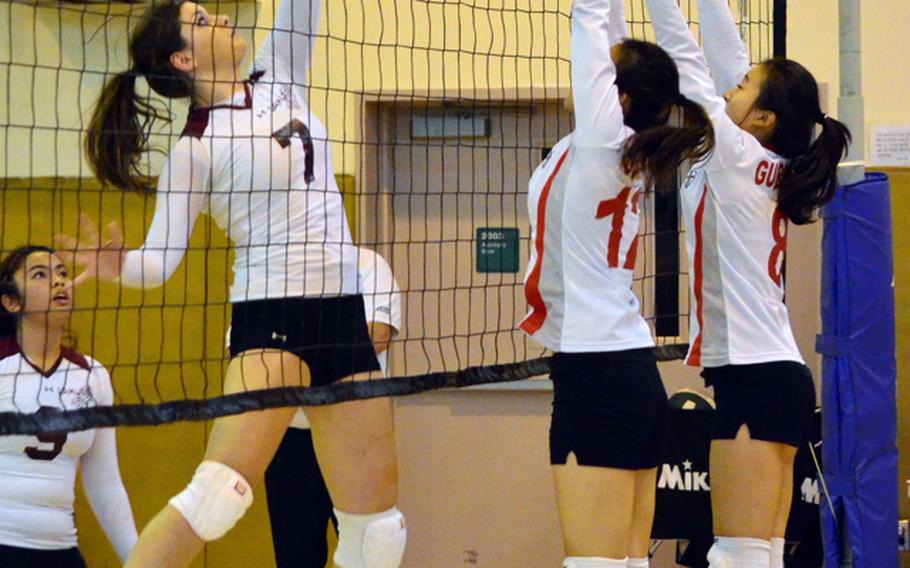 TAMA HILLS RECREATION CENTER, Japan – While Amanda Henderson wrapped up her career with her second straight Far East title, Erik Armes made a big splash in his gold-medal debut – putting Kubasaki at the cusp of Pacific cross-country history.
Armes, a freshman, won gold in his first Far East meet 3.1-mile individual race, clocking 17 minutes, 42 seconds, and helped Kubasaki's boys win the school's first Far East team title of any kind since the Dragons' boys won at the 2000 meet, also at Tama Hills. Armes edged training partner Andrew Kilkenny of Kadena by 8.8 seconds.
"They see each other as competition, not enemies," Dragons coach Paul Campbell said of Armes and Kilkenny, who also swim for Marine Corps Community Services' Okinawa Dolphins. "They worked together and came through as competitors and pushed each other. You don't see that often, especially at two rival schools like ours."
Kubasaki edged St. Mary's International 33-37 in the team points chase. Coupled with their third-place girls team finish, Kubasaki, which after one day of the two-day meet, led the chase for overall team honors. It would be the first overall meet title for the Dragons in school history.
"It feels great," Campbell said. "They worked hard together as a team all season."
"It feels amazing, to win this for Kubasaki. I'm speechless about it," Armes said.
Armes trailed six other runners after the first mile, but said he felt Kilkenny come up to his right shoulder. The two took off and after two miles began pulling away.
"He's so supportive," Armes said of Kilkenny. "His attitude. We swim together, we train together; he's a great guy. I love racing with him."
Unlike Armes, Henderson left little to chance, leading from start to finish and pulling away late from Seisen International's Fumi Kurihara, who trailed Henderson by about six paces at the halfway mark.
She admitted to pre-race nerves due to the depth of competition, including Kanto champion Kurihara, DODDS Japan champion Carydaliz Fontanez of Nile C. Kinnick and Okinawa Activities Council champion Alle Robles. The latter two took sixth and seventh, .3 seconds apart.
"Not only because of the extra competition, but this was my last one," Henderson said. "I was surprised at how everybody stepped up and I didn't pull away as much."
Though she came up short of her personal-best 19:32 in last month's Korean-American Interscholastic Activities Council meet, "I worked hard all season and I'm proud of my performance," said Henderson, who finished 40-0 over the past two seasons.
"It's always nice to have a second straight champion," Falcons coach Steve Boyd said. "It couldn't have happened to a nicer kid. In all my years of coaching, seeing her dedication and hard work; she's the total package."
---
---
---