Owens on-court feats earn him Stripes' fete
by
Rusty Bryan
March 9, 2011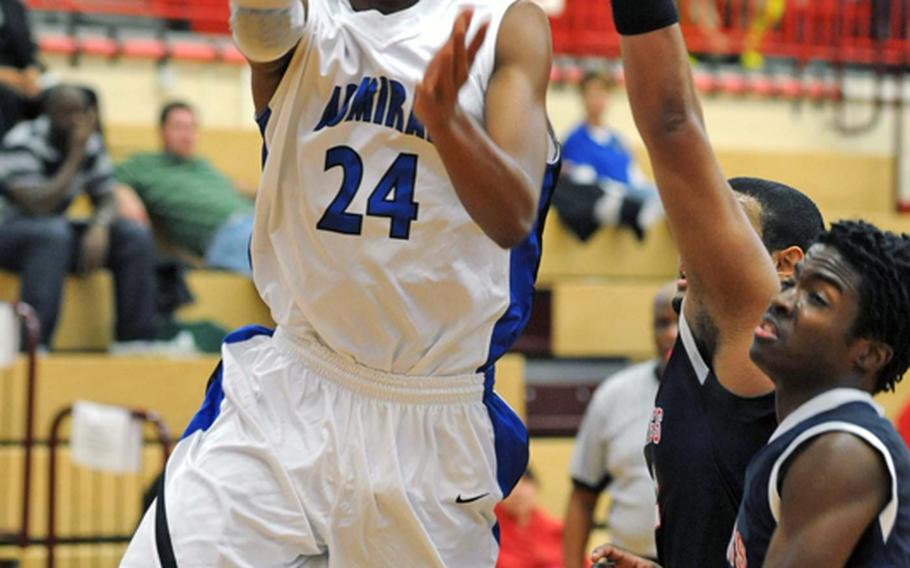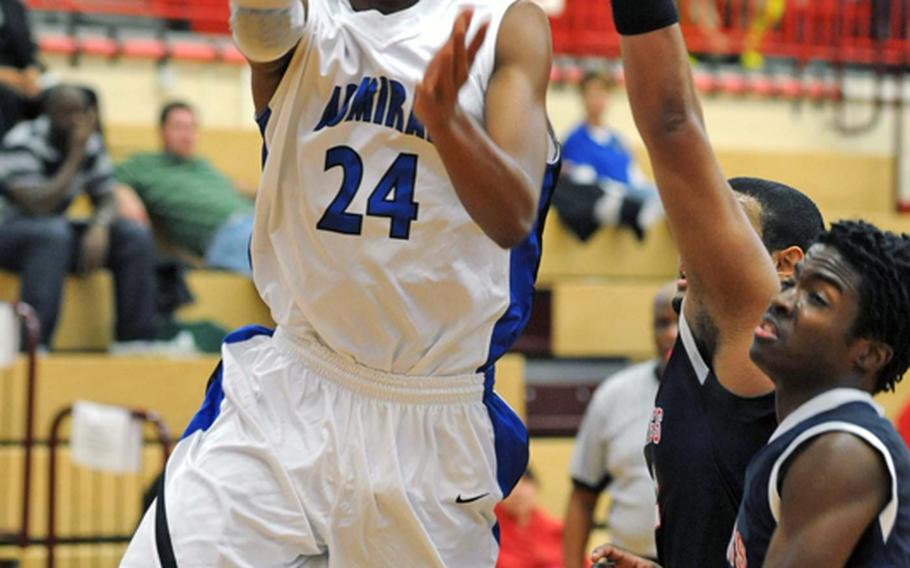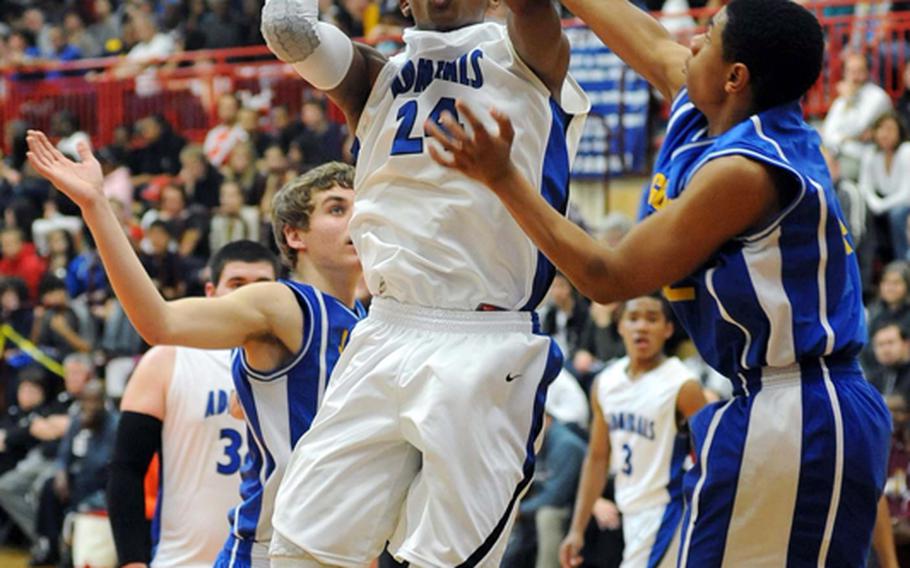 For Rota junior Tre'von Owens, Stars and Stripes' 2011 boys basketball player of the year, the 29 points and 17 rebounds he recorded in Rota's championship victory last month wasn't exactly a cause for celebration.
"In the locker room after the game, Tre'von was apologizing to his teammates for not playing well," Rota coach Ben Anderson chuckled over the telephone Thursday while talking about his team's 65-61 European Division III victory over Sigonella.
By Owens' standards, maybe. The 6-foot-5-inch All-Europe wing averaged 33.2 points, 12.1 rebounds, 4.7 assists, 3.8 steals and 2.4 blocks per game in 22 regular-season games for the Admirals in 2010-2011, which made the Sigonella game more of an average outing than a poor one.
Owens admitted as much Thursday.
"I didn't realize I had that many points," the 17-year-old junior said. "I thought I hadn't had a good shooting game."
For most people, that kind of scoring would be enough. Especially when combined with those 17 rebounds, each of which denied Sigonella All-European guard Larry Stevenson a chance at the ball. Stevenson gashed Rota for 26 points in the title game.
"The rebounds were huge," Anderson said flatly.
At times, Owens has outscored the opposing team by himself, most notably on Jan. 28 at Alconbury when he scored 50 points in a 71-41 victory over Brussels. Against Sigonella, that wasn't the case.
"I wanted to thank my teammates," Owens said about his post-game apology. "They really came through. I couldn't have done it by myself."
It's understandable that Owens' notions of good, bad and indifferent differ from the rest of us.
Last summer, Anderson said, Owens attended invitation-only Nike Elite Camps at the University of Georgia, and at Auburn and Akron universities. Owens' AAU team, the Southern Kings, Anderson added, made the Nike Peach Jam Tournament in Augusta, Ga., one of the top events in the country.
"You have to qualify for the Peach Jam," Anderson said. "That means Tre'von's team was one of the top 16-and-under teams in the country."
For Owens, last summer's rarefied atmosphere was an eye-opener.
"I was a little bit scared at first," Owens said. "Everyone there was bigger and faster and stronger than I was. I realized I had to do what I can do. It was a lot of fun."
After a summer of heady sips of the NCAA Division I basketball world that probably awaits him, Owens might be excused if he viewed a DODDS season or even Rota's second-straight championship with indifference.
But his reaction is far from it.
"It feels good to be a champion," he said. "Everyone likes to win."
And to be recognized, he added, because awards such as his impending third-straight selection to the All-Europe team reflect not just on him.
"I have to thank my teammates, my coaches, my mom and dad and my brother and sister," he said. "I wouldn't be All-Europe without them."
---
---
---
---