S&S Athletes of the Year: Europe tennis
Newcomers had few problems adjusting on courts
by
Kent Harris
November 30, 2010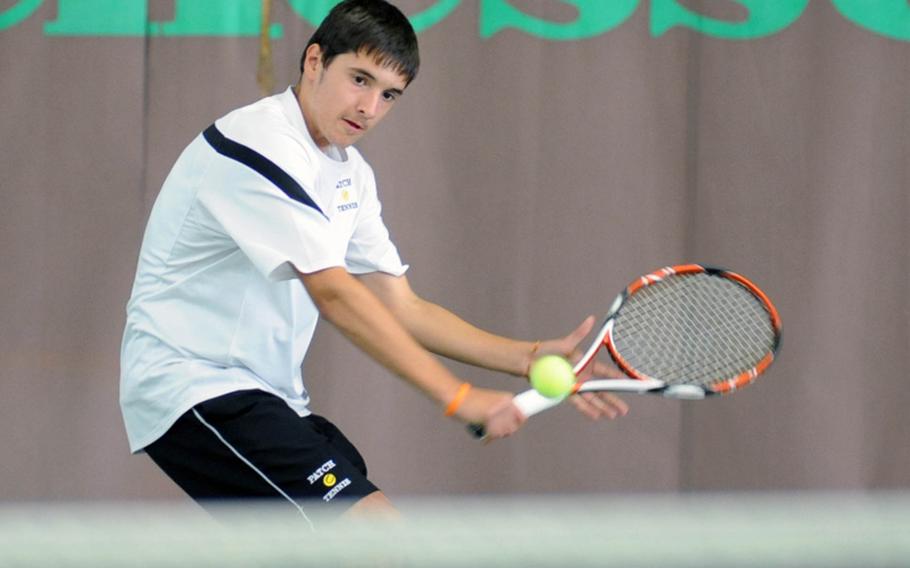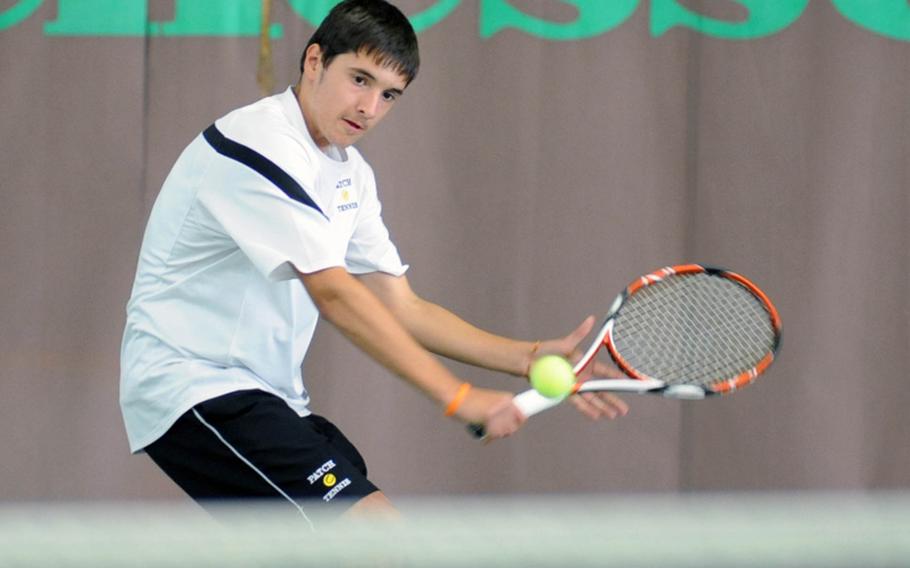 Beginning this season, the Stars and Stripes staff, with input from various coaches, is selecting top players in each high school sport played across Europe.
Paige Chase and Ajdin Tahirovic had never competed in a high school tennis match in Europe before the season began.
That didn't seem to be a problem for either of them.
Neither Chase, a junior from North Carolina spending a year in Germany to pick up some culture, nor Tahirovic, a freshman who plays in German junior tournaments, lost a set all season on the way to winning DODDS-Europe singles championships.
Heidelberg's Chase topped Marymount International's Ginevra Bolla 6-2, 6-4 in the finals, ending Bolla's two-year reign as European champ. Patch's Tahirovic downed Patrick Tan of International School of Brussels 6-1, 6-2 to earn his first DODDS-Europe title.
As champions in Europe and for their success throughout the season, Chase and Tahirovic were named Stars and Stripes' tennis players of the year for Europe in 2010.
Tahirovic beat Chase's older brother, James, in the boys' quarterfinals. James Chase does have the satisfaction in knowing he's partly responsible for his sister's win. After he told her about the experiences he was having while staying with their aunt in Europe last year, his sister decided to spend her junior year abroad "to get a cultural experience," she said. "It's been great. I really love Germany."
Getting a tennis title out of her stay wasn't bad either. Her first match in Europe — a 7-6, 6-4 victory over Bitburg's Kaityln Miller — was her closest of the year. After that, she used a strong serve and a powerful forehand to fly through the competition.
"I've been playing for eight years," the 16-year-old said. Her mother and father play as well. She expects to go back to playing again for First Flight High School in Kill Devil Hills, N.C., next season.
So Bolla will have a chance to regain her title in her senior season.
The boys field is not so fortunate.
"First, I want to get a (college) scholarship," Tahirovic said of his many goals. "And I want to stay undefeated (in DODDS competition) and win three more Europeans."
Tahirovic also comes to Germany from the States. He lived in Vermont after his family moved from Bosnia and Herzegovina. He's been playing for nine years, having gotten the idea while watching his father play.
"When I was 5, I saw how he played," he said. "I said, 'I want to do that.' "
And he hasn't stopped. He's on a court virtually every day.
"I never get bored," he said. "It's always fun for me."
Patch coach Walter Fritz said Tahirovic has an attitude on the court that some might take as brash or arrogant, but it's a little different.
"He has no fear," Fritz said. "He's got a jet pilot's attitude: 'I can do this.' "
That attitude carries over when he thinks about the future.
"He wants to be a professional tennis player," Fritz said. "I think he has the potential."
"I can do it," Tahirovic. "You just have to work at it and want it. I'm working and I want it."
---
---
---
---