2010 DODDS All-Europe volleyball team
New stars emerged above and below nets
by
Kent Harris
December 2, 2010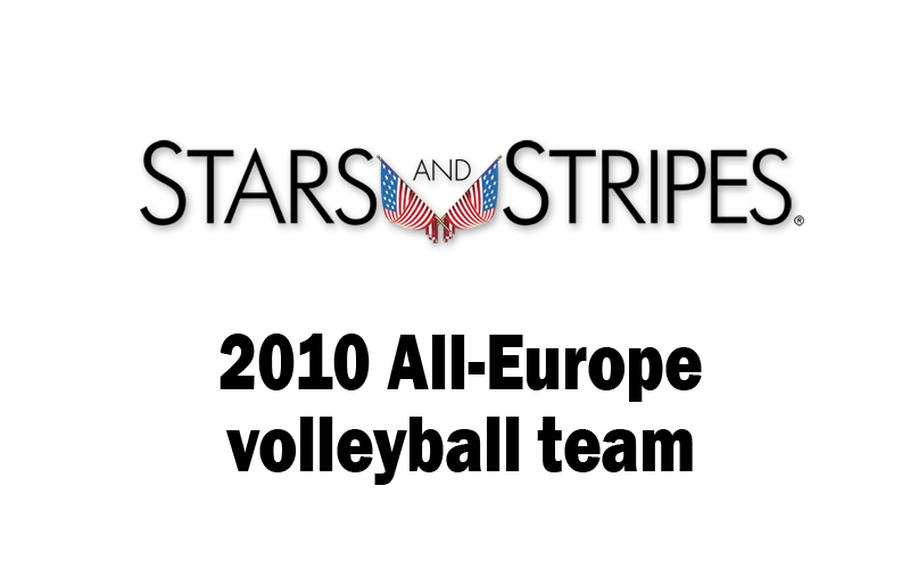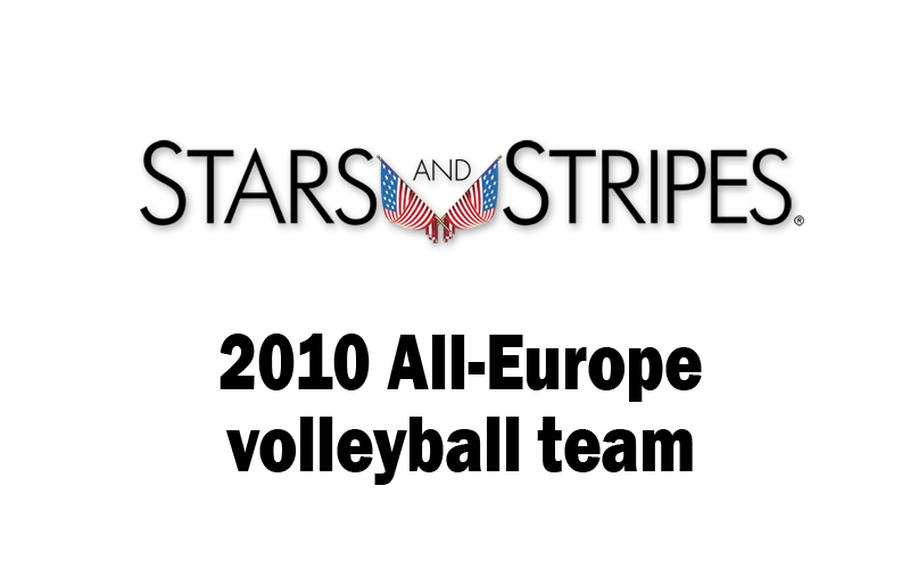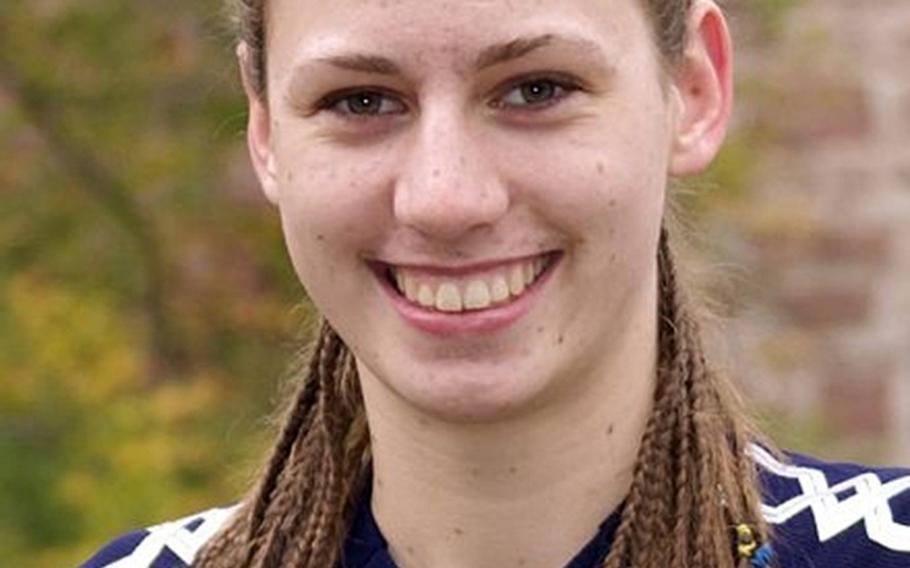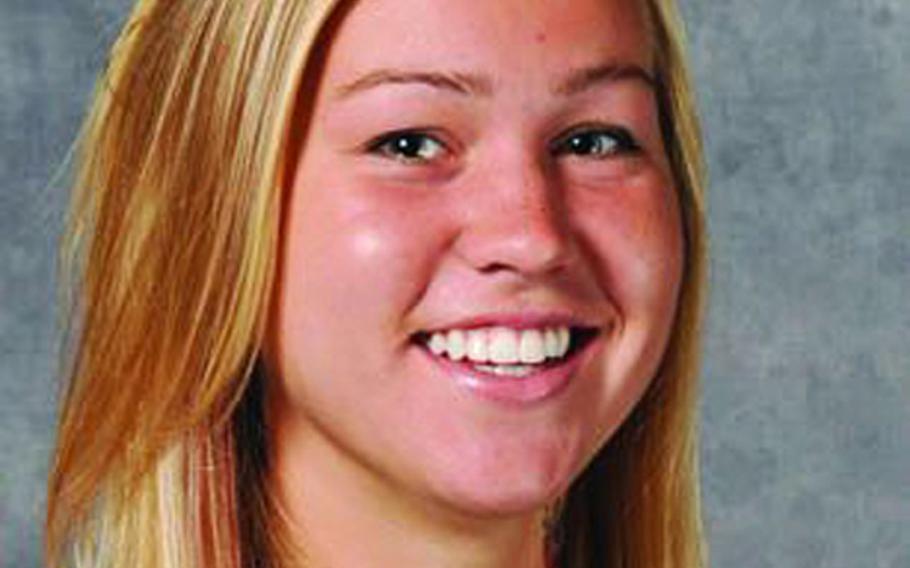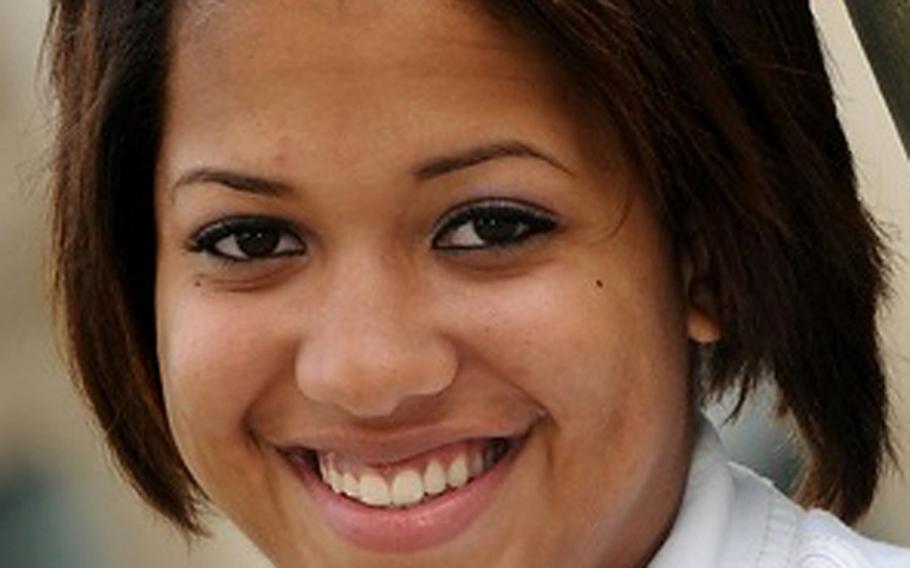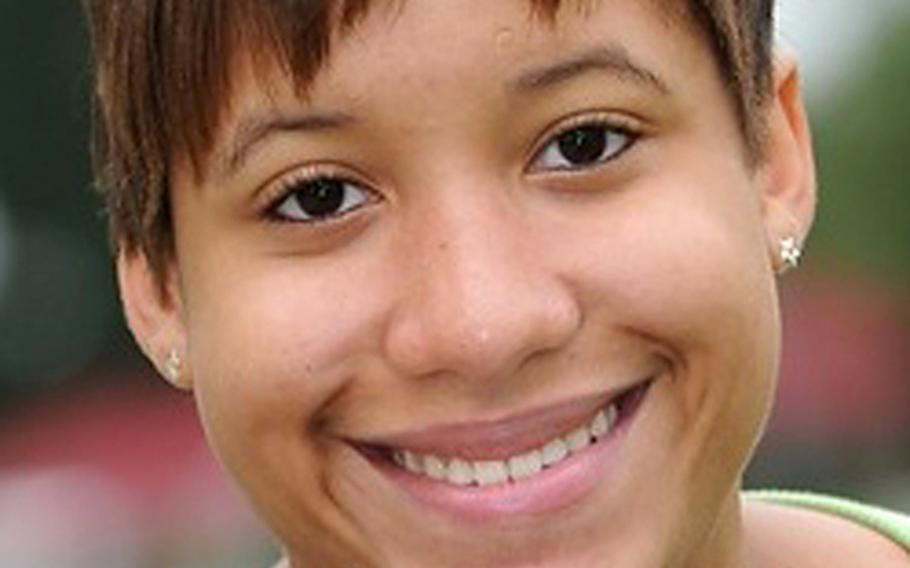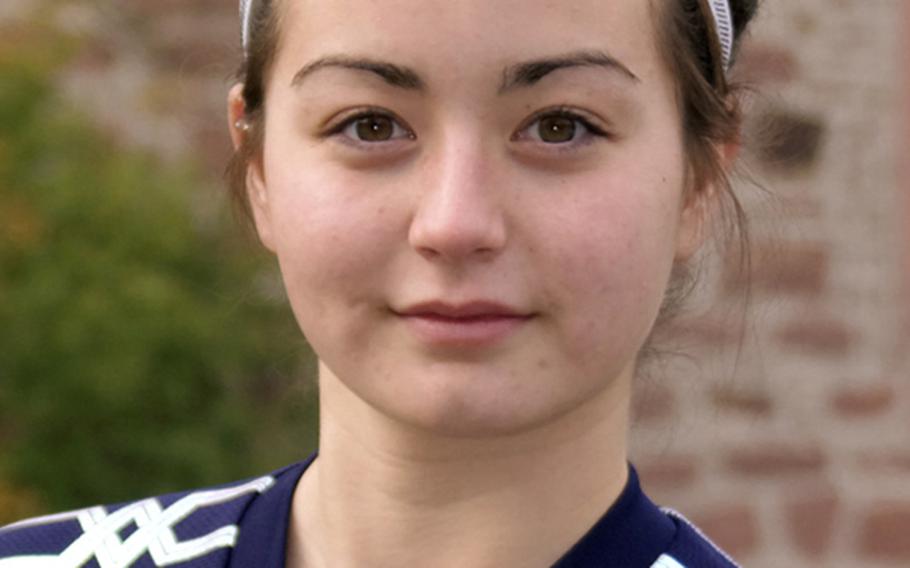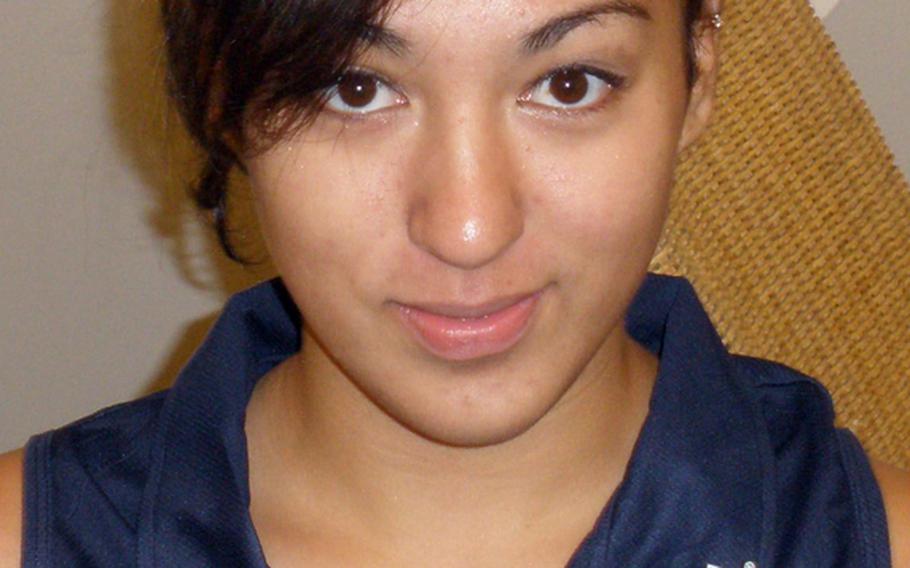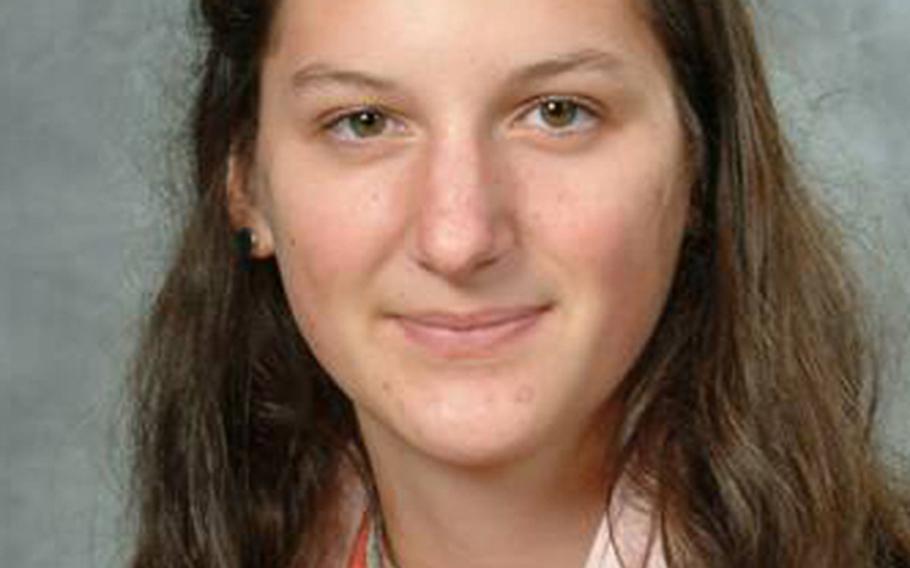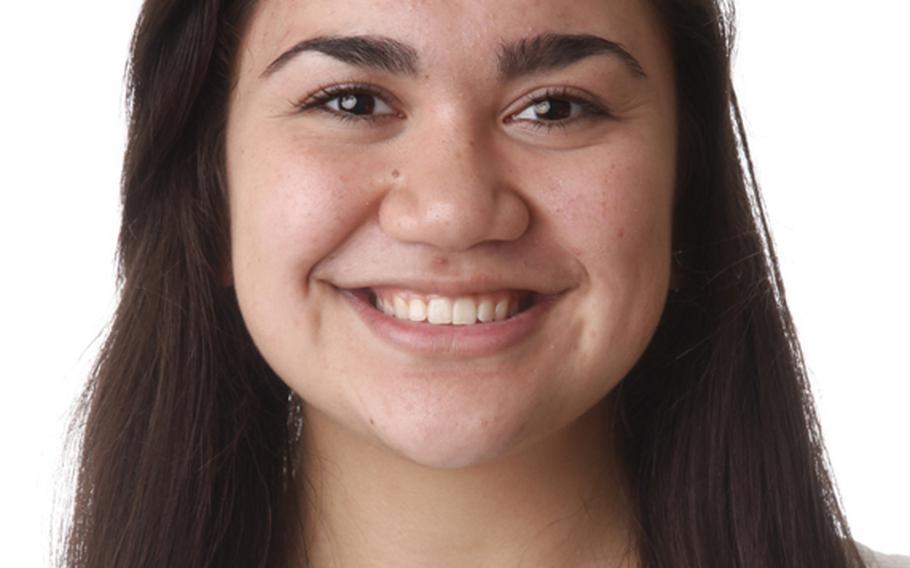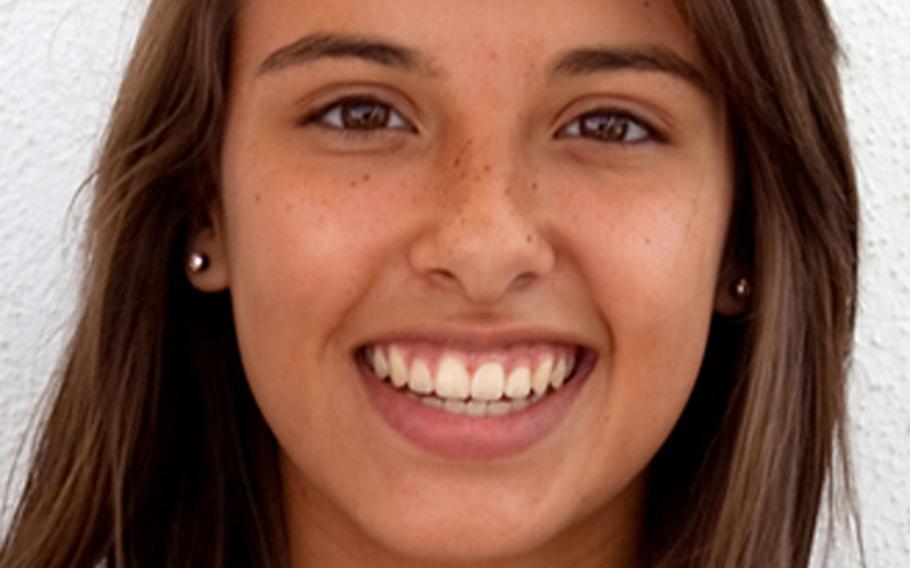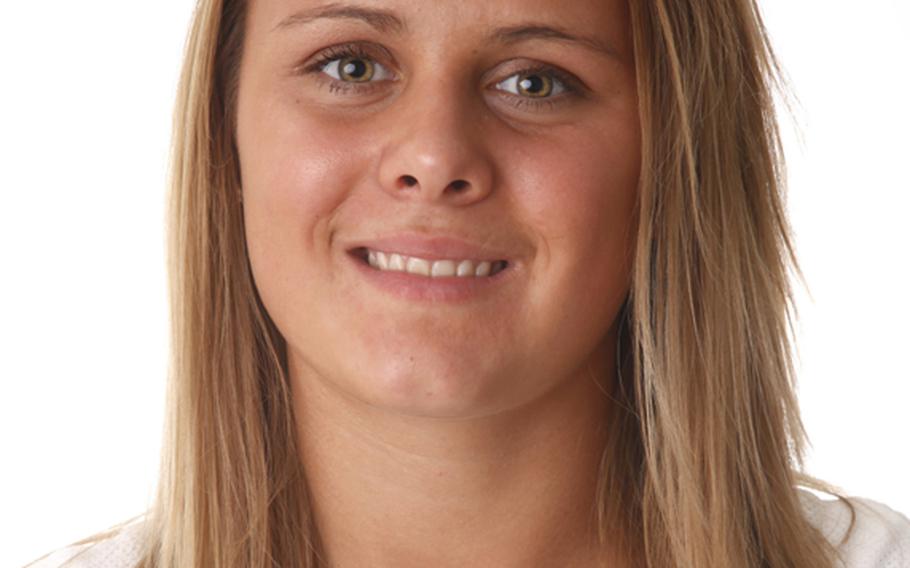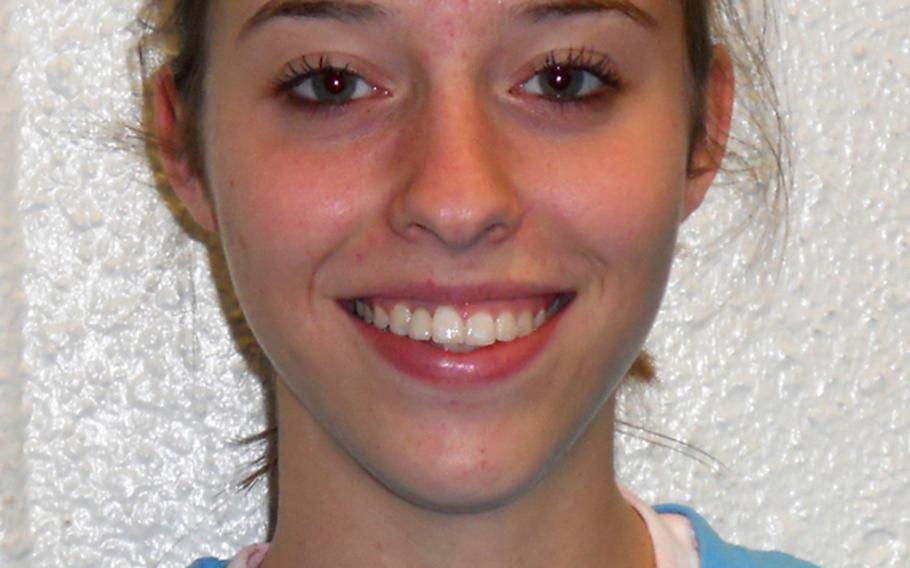 Following a host of graduations and transfers, the 2010 DODDS-Europe volleyball season was predicted to be wide open before it began this fall. With 19 of the 24 players voted to the 2009 all-Europe volleyball team having departed, there was plenty of room for new stars to emerge.
The season, which wrapped up Nov. 6, lived up to expectations. Top players stepped forward to lead their teams to success, and in return, they were awarded with spots on the 2010 DODDS all-Europe volleyball team. The 12-member first and second teams were selected by a panel of seven coaches and DODDS-Europe Athletic Director Karen Seadore.
The lone repeater on the first team was Vilseck's Anna Muzzy. It might not be surprising, then, that the 6-foot-1 senior led her team to its first European Division I title. She was joined by Falcons senior defensive specialist Kimberlee Akuna.
Three players who received second-team recognition last year were elevated to the first team. They were Wiesbaden's LeAmber Thomas, whose team lost to Vilseck in the finals, and Milan Juliano of Vicenza and Jasmine Mailoto of Aviano, whose teams reached the Division II semifinals.
Division II champion Black Forest Academy, the lone repeating champ, placed defensive specialist Steph Friehe on the first squad and two teammates on the second team. Division III winner Rota was paced by freshman Aspen Luna — the only underclassman on the first team.
There were two other sets of teammates on the first team other than the duo from Vilseck: Thomas' twin sister, LeAndra, and Heidelberg teammates Allison Gunsch and Maya Lowe. Ramstein's Cayla Turain and SHAPE's Teresa Muldoon completed the first-team roster.
Many of those selected to the first team couldn't limit themselves to specialist roles for their teams. So they ended up padding stat sheets across the board instead of putting up dominant numbers in single categories. There were exceptions, though:
Muzzy powered in 250 kills — the most in Europe. Setting her up, presumably, would be Juliano — the only setter listed on the first squad — who averaged 11 assists per game. She also got 93 percent of her serves onto the opposing court.
Turrain was second in each category, with 140 kills and an 85-percent server rating. Akuna also topped 80 percent — with 59 aces — and kept the ball in play while receiving opponents' serves more than 80 percent of the time. Friehe also excelled on defense, making only 42 errors, while successfully digging the ball 213 times.
Mailoto, a returning All-Europe basketball player like the Thomas sisters, set a school record with 52 blocks. Luna, out of the spotlight for much of the season because her team only played DODDS schools a few times, created a buzz at the tournament with a jump serve that her opponents could not return.
She is one of a short list of honorees set to return to the court next year. Eight of the 12 first-team selections are seniors. Six of the second-team selections are seniors as well, setting up the possibility that next year's season will be as wide-open as this one was.