Navy blitzes Army to grab trophy in Okinawa
by
Dave Ornauer
December 11, 2010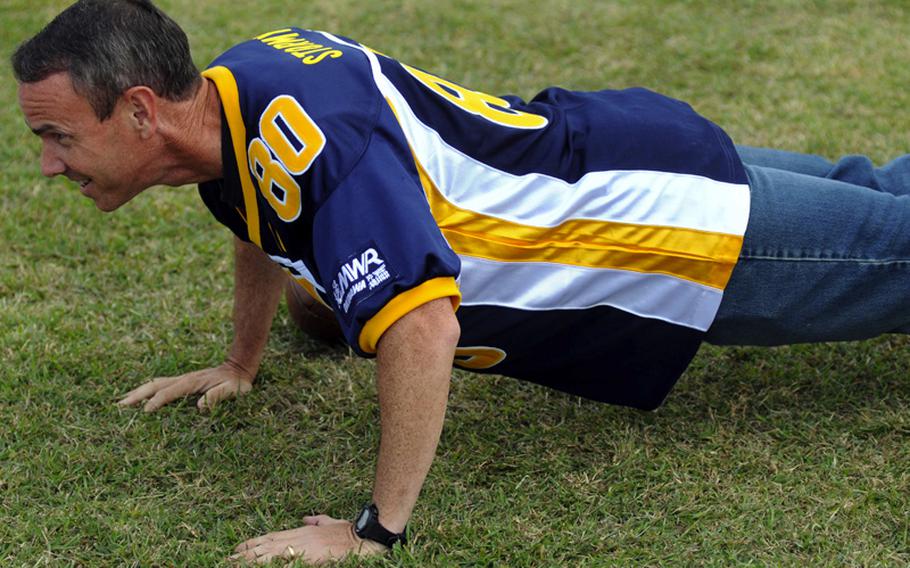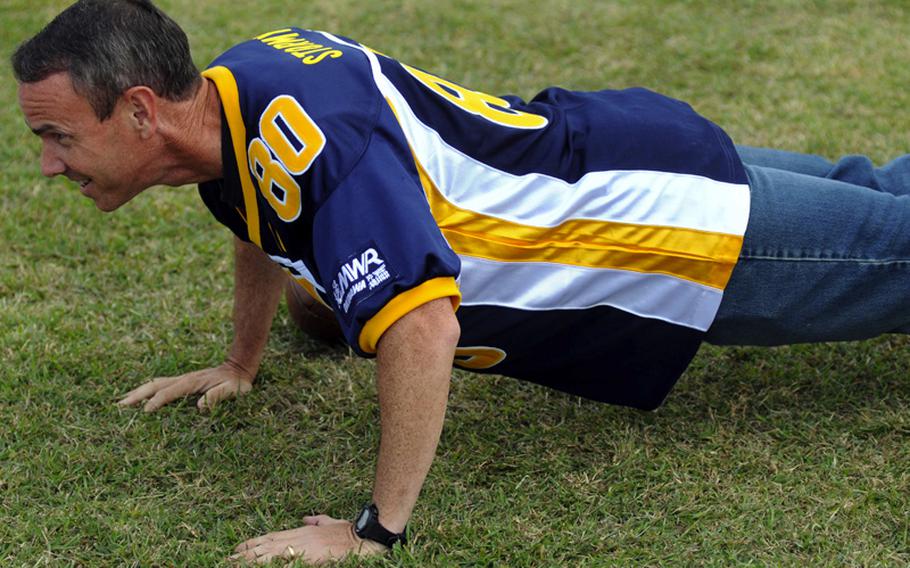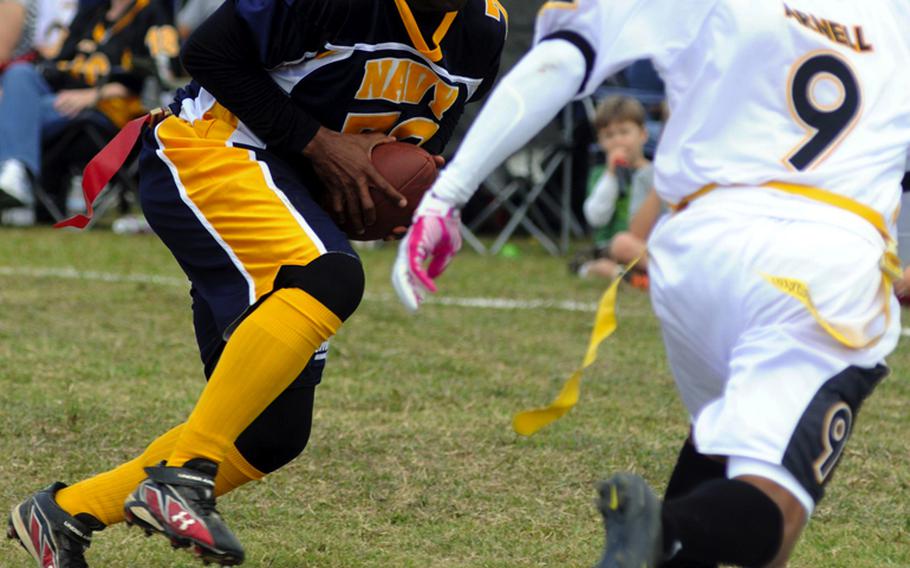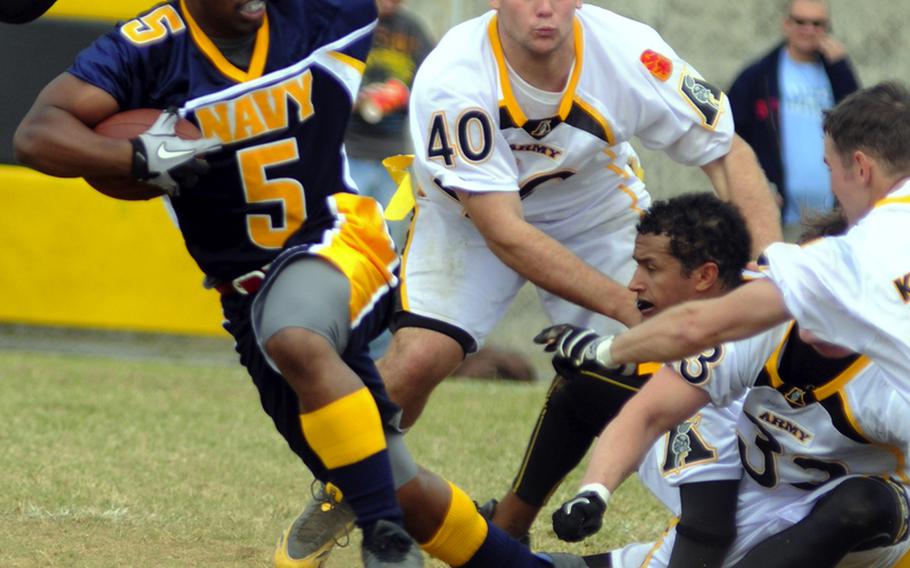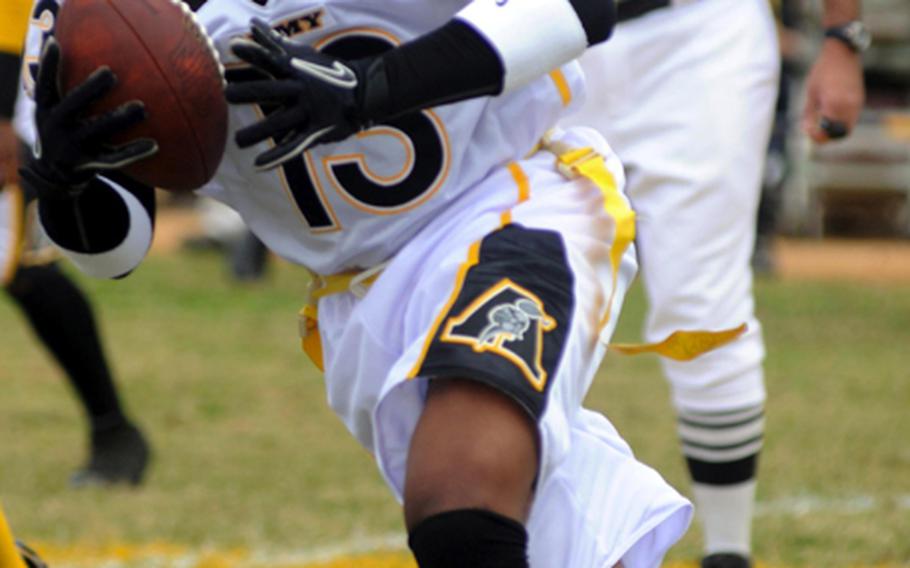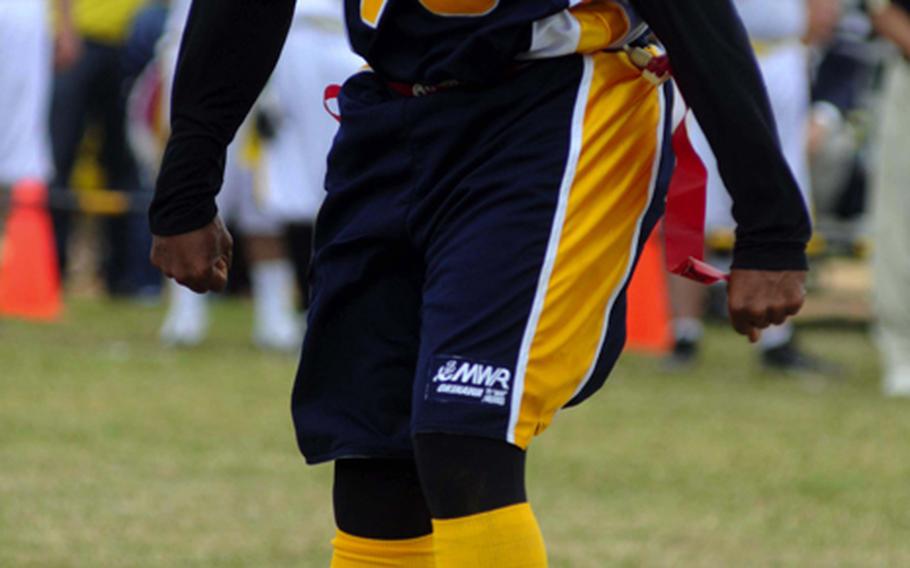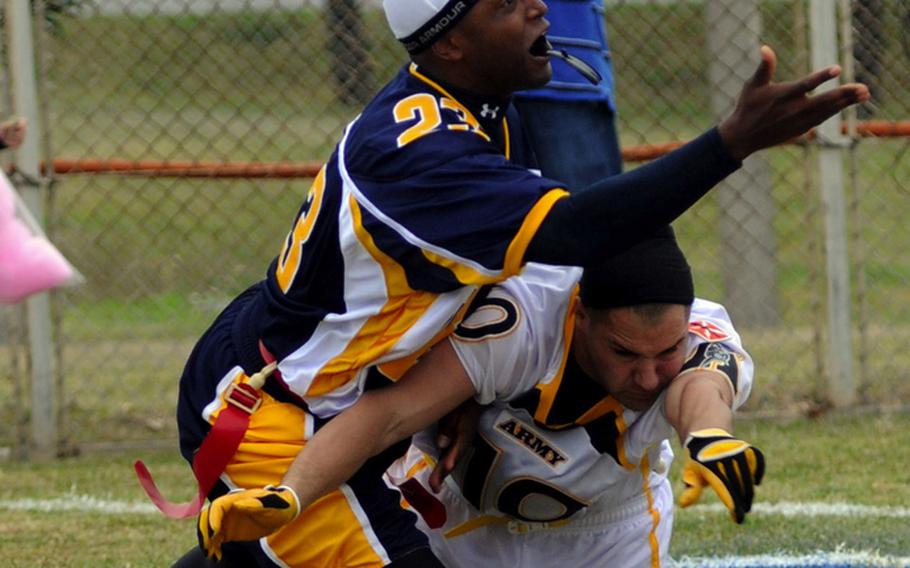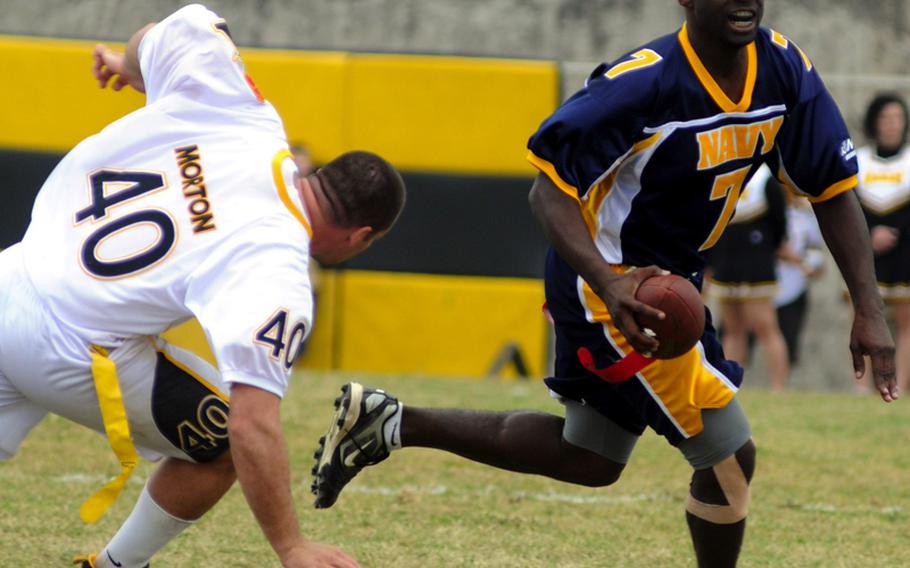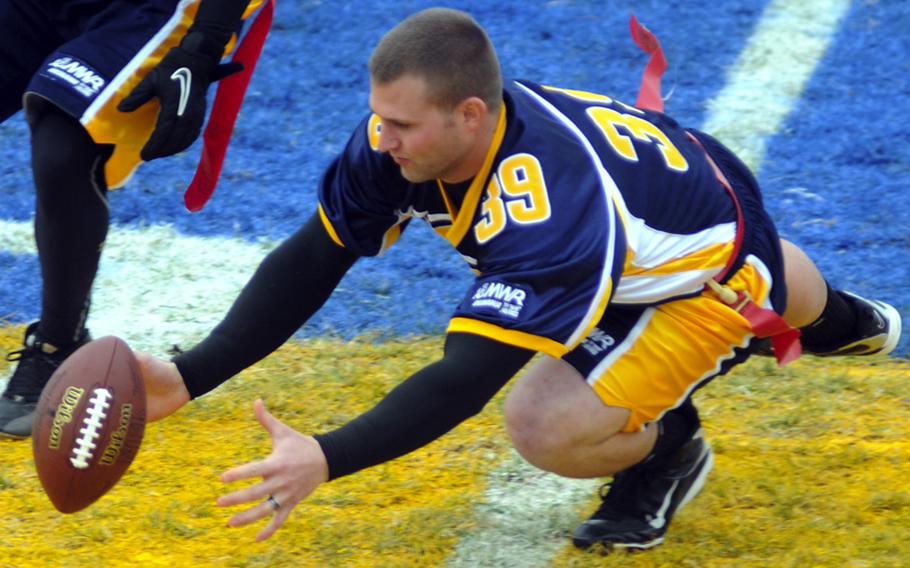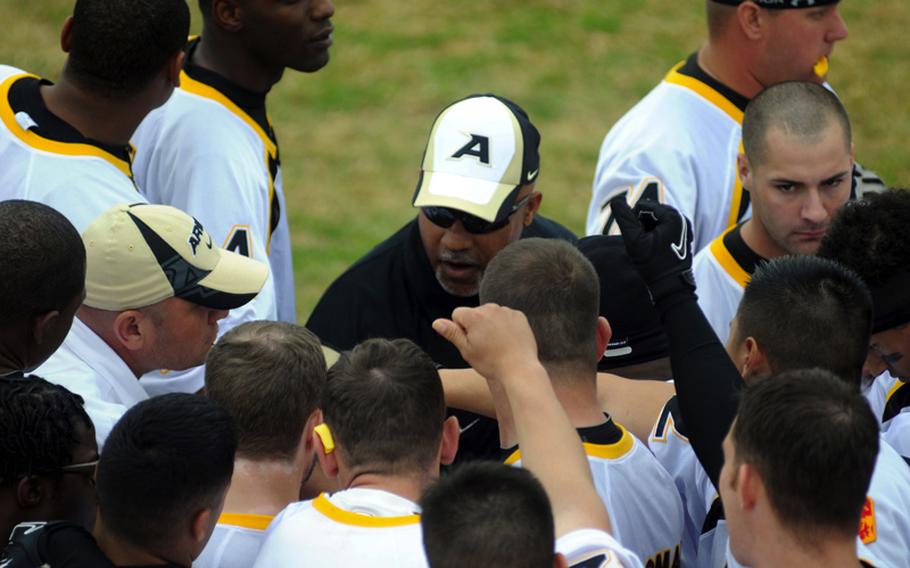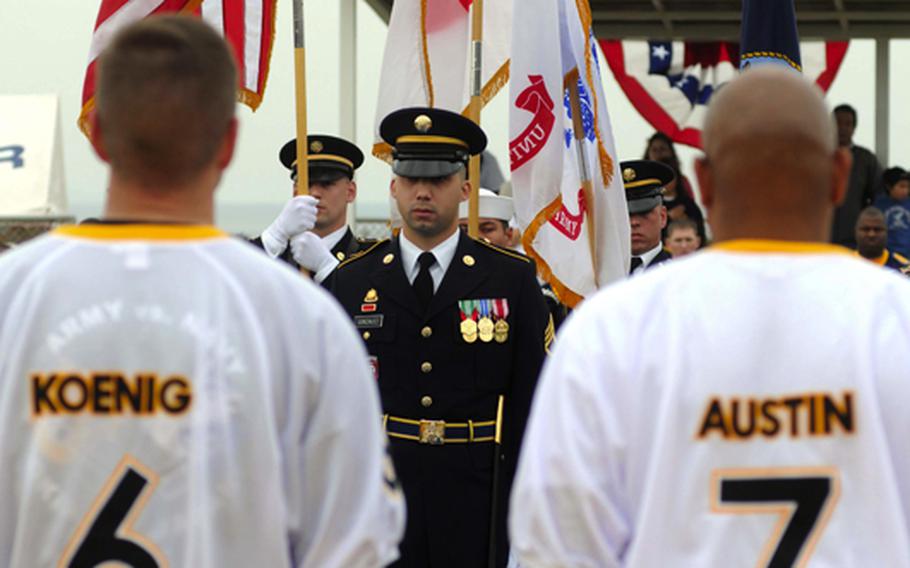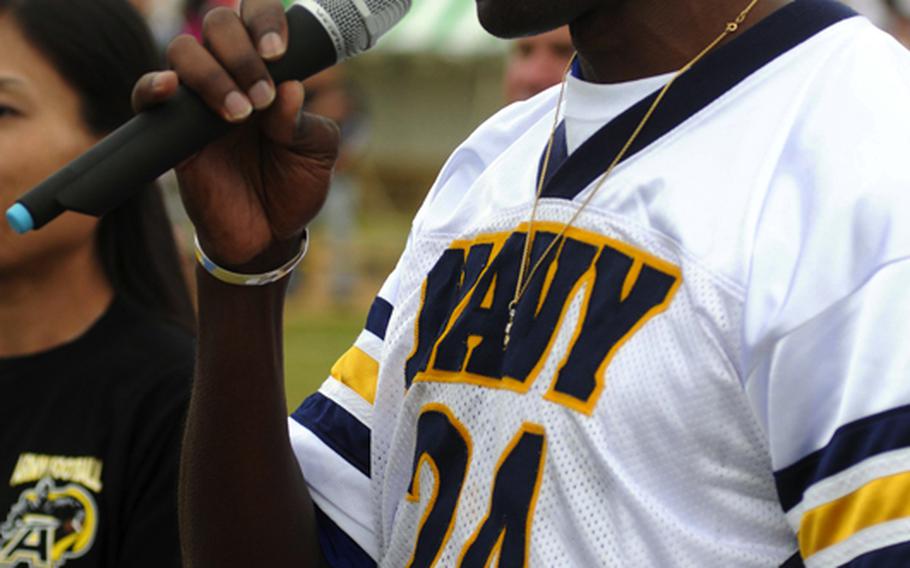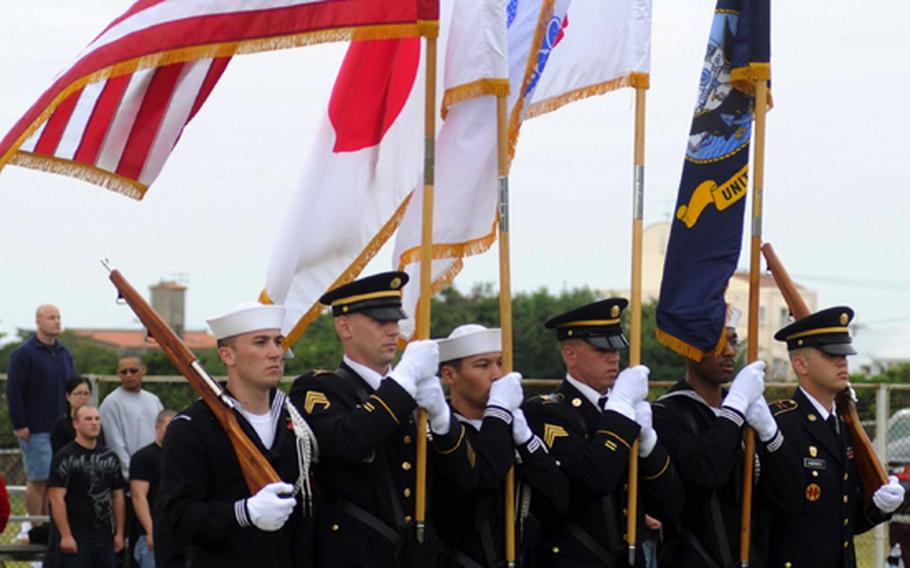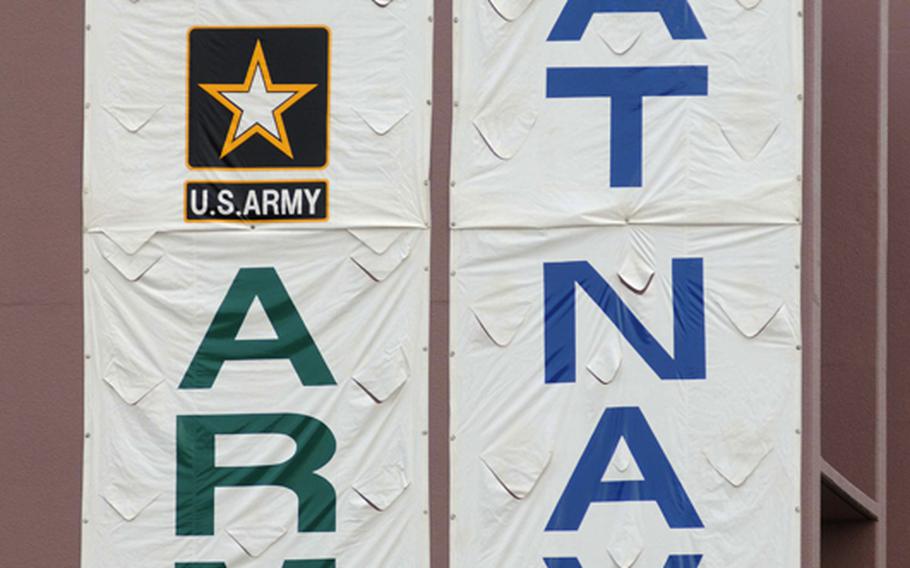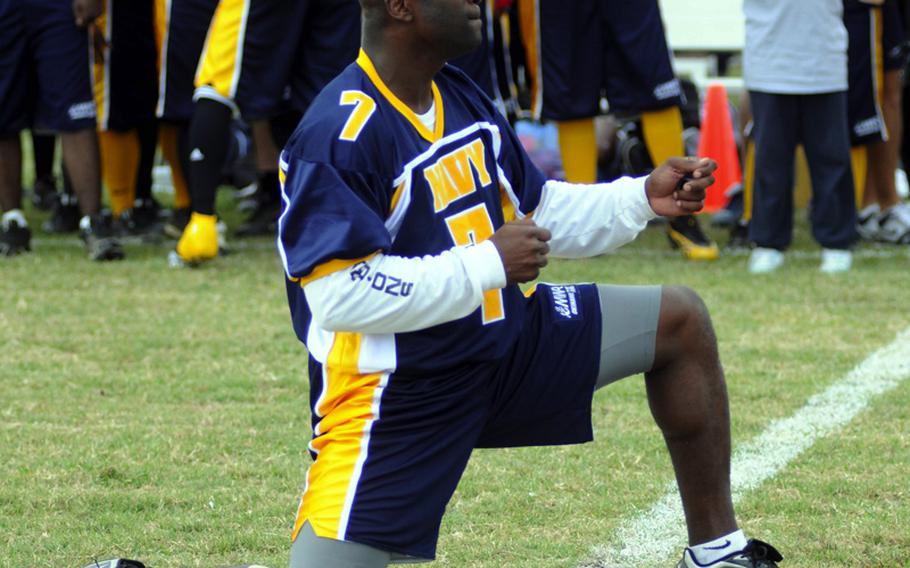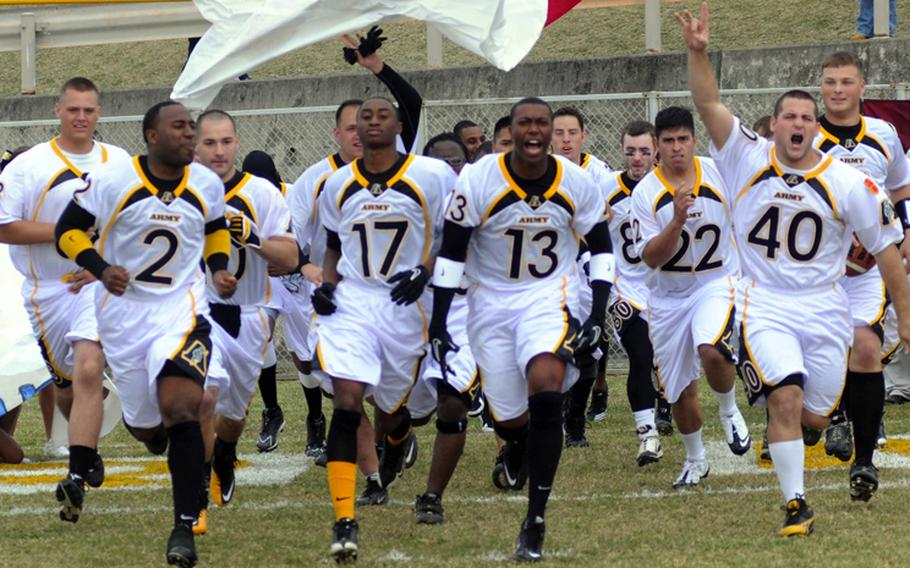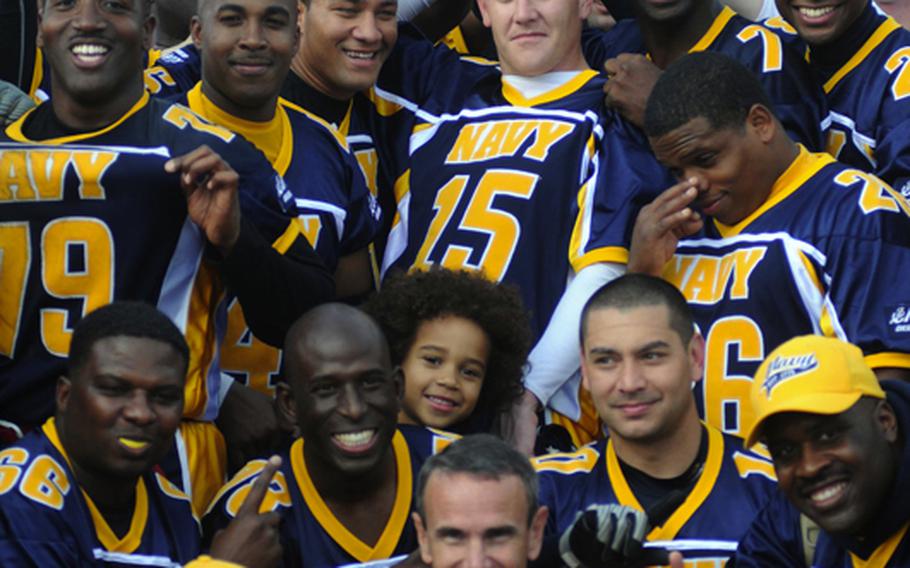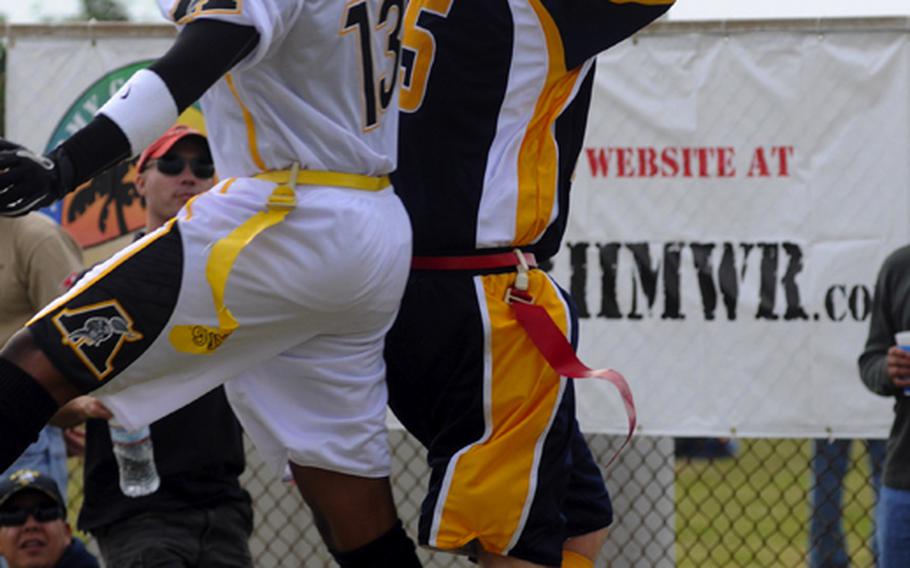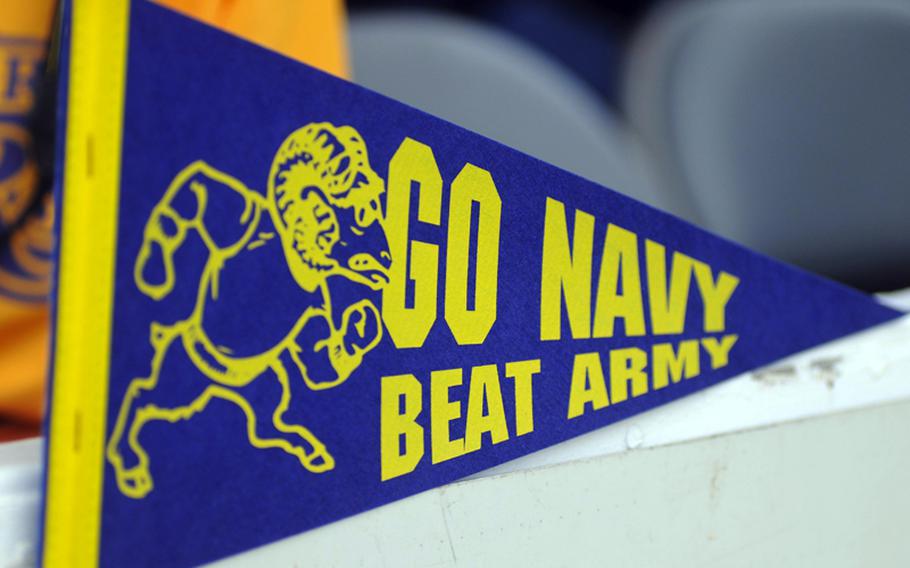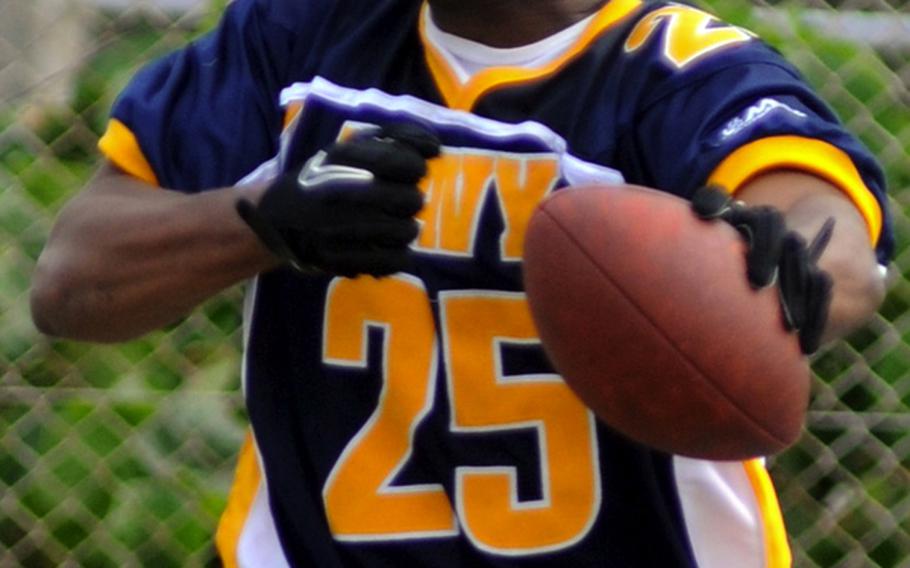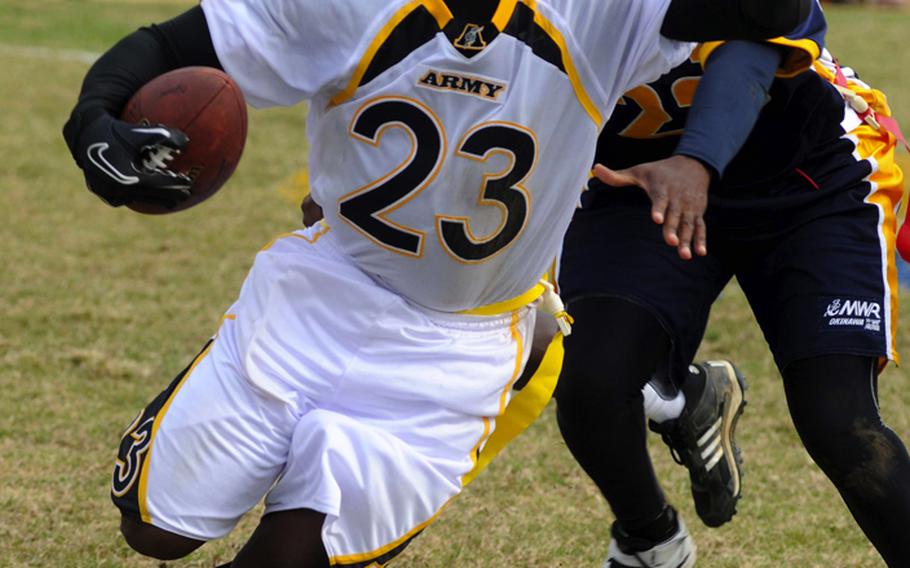 TORII STATION, Okinawa – Defense supplied the fireworks. Quarterback Robert Trisby lit the match. And then came a long-delayed celebration for Navy's flag football team in the Commander's Trophy series.
Fleet Activities Okinawa on Saturday intercepted six Torii Knights passes, and Trisby threw for three touchdowns and ran for another as the sailors routed the soldiers, 27-3, for their first Army-Navy flag-football victory since 2003. Army still leads the series 16-5.
"The feeling is unbelievable. You can't describe it in words," Trisby said. "It (Commander's Trophy) is going to its rightful home, CFAO."
"Unbelievable. Defense came out to play today," lineman Tyron Francis said. "Six interceptions, I can't believe how many sacks, the pressure was unbelievable. Total team effort by Navy. Six years no more."
The annual rivalry game was played before more than 1,500 fans at Torii Field, site of a series begun in 1990.
Fans ringed the field, some decorated in Army black and gold and Navy blue, waving pompons and flags, partaking of the many food booths around the field and taking in the pomp and pageantry.
Cheerleaders from the NFL's Indianapolis Colts and the presence of the 296th Army Band out of Camp Zama gave the game a stateside flavor. Each team had their own cheerleaders supporting them. There was even a halftime passing contest with $10,000 at stake.
The command's top officers and enlisted men, Col. Lance Koenig and Command Sgt. Maj. Robert Austin of Torii's 10th Support Group and CFAO commanding officer Capt. Robert "Stormy" Weathers and Command Master Chief Petty Officer John Toomer presided over the pregame ceremonies.
"It's tradition. We battle hard on the field, but we battle together off it when it's over," Koenig said.
Well, not in all respects. His Navy counterpart reminded him that the Navy team visited his home earlier Saturday and "decorated" the front yard. "It was well done," Koenig said, tongue in cheek.
Koenig praised the presence of the Colts cheerleaders. "For them to leave in the middle of the (NFL) season and come to this game, it shows the American people are behind their deployed forces and we really appreciate it."
So, too, did the cheerleaders, said the group's representative Theresa Pottratz. "It's been a wonderful experience," she said of a tour of Okinawa that began Wednesday and ends Monday. "Short trip, but it's worth it."
Will Arnell's early field goal gave Army a 3-0 lead 1 minute, 43 seconds into the game, but from there, it was all Navy. The turning point came 3:25 into the quarter when Antonio Johnson stripped Army running back Justin Morton of the ball in the end zone for a safety.
Antonio Houston and Luke Hicks each intercepted Army quarterback Adam Edmonds twice and Duane Dillard was picked off once each by Jonathan Porter and Phillip Bull. Trisby threw touchdown passes of 1 yard to Frank Bryant, 35 yards to Quentin White and 19 yards to Charles Taggart.