Europe Players of the Year: Baseball
Measells' talent, desire helped Patch repeat
by
Rusty Bryan
June 10, 2011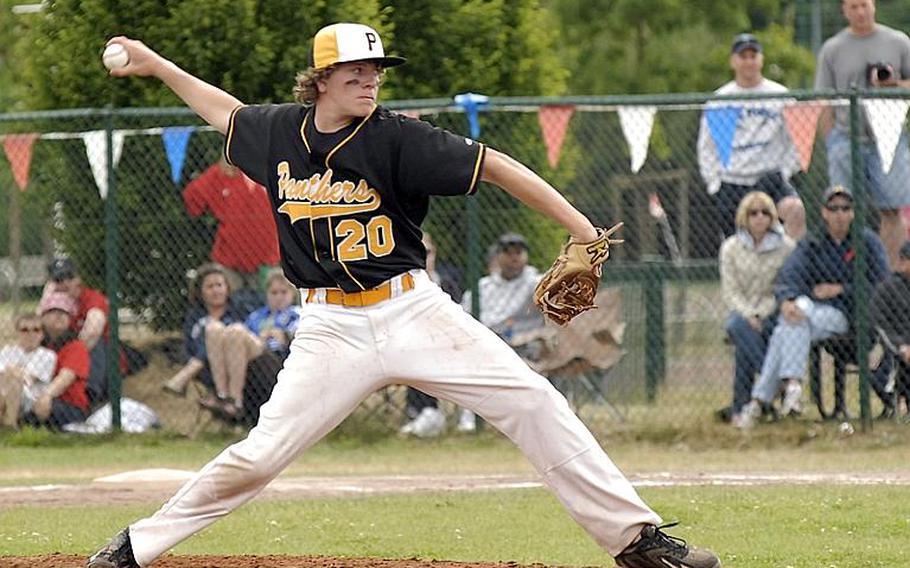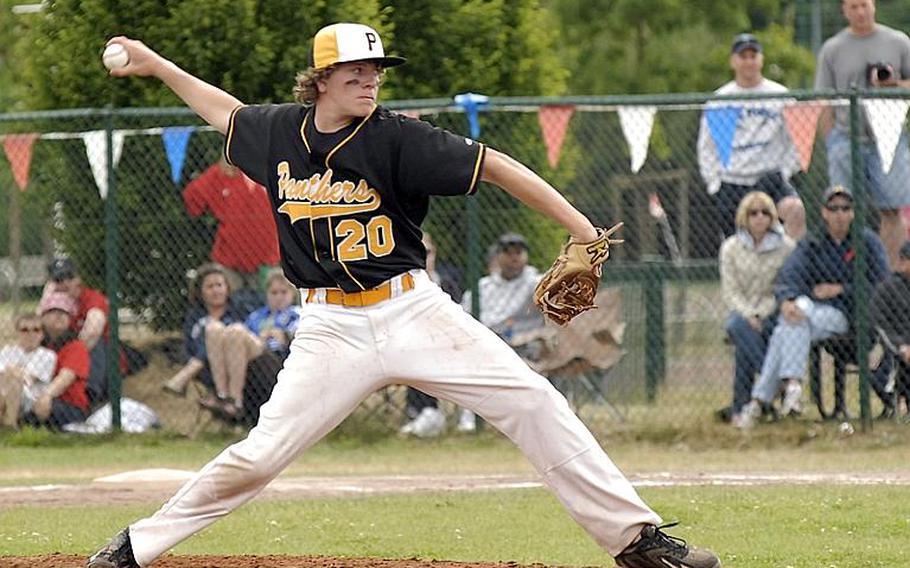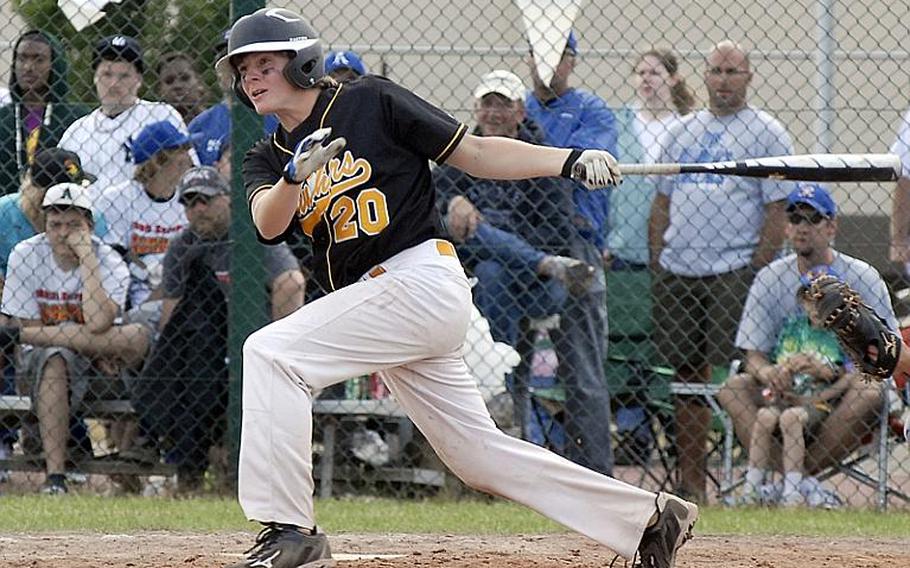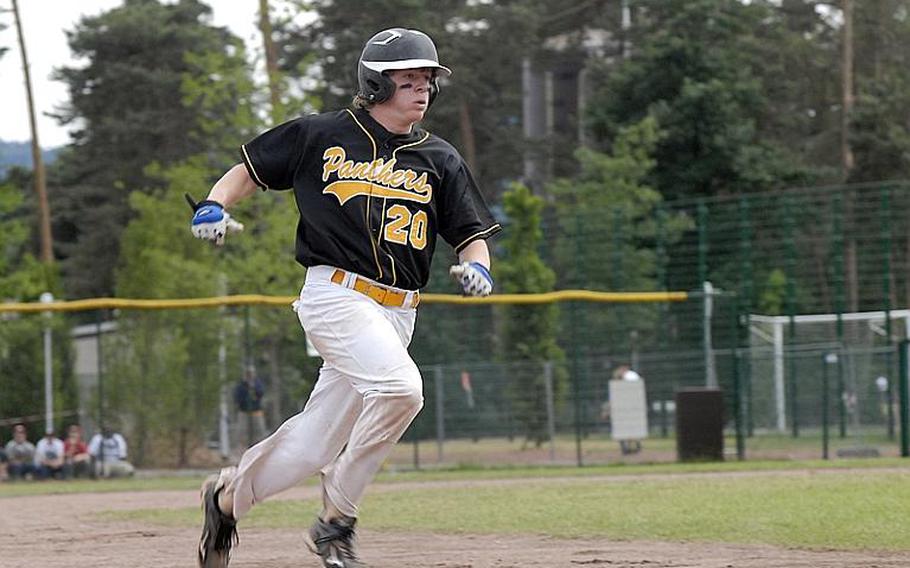 What kind of numbers does someone have to put up to be named Stars and Stripes high school baseball player of the year?
Try the ones racked up by Patch junior pitcher-shortstop Dylan Measells on for size.
Batting average? .700 during the 12-game regular season; .583 during the Division I tournament.
Earned run average? 0.79 in 19 regular-season innings; 1.68 in 25 overall innings pitched.
Impressive figures, but there was more that led to his selection. After all, several of his teammates posted equivalent averages.
According to Patch coach Larry Tannenbaum, Panthers' third baseman Ryan Tannenbaum batted .702 during the season and .583 in the tourney. Catcher Jack Smith, a .516 hitter during the season, outhit both Measells and Tannenbaum in the tournament, batting .600 when everything was on the line.
Moreover, pitcher C.J. Kellogg, finished his 17 innings pitched overall with a 1.64 ERA, and Justin Quimby batted .545 during the tournament and compiled a 2.89 ERA overall. Both enjoyed better tournaments than Measells, each allowing just one earned run to the four Measells surrendered.
But Measells, a right-hander, earns the nod on his grit.
Touched for three runs in the top of the first inning of the D-I championship game against Ramstein, Measells then saw the Royals tie the game 7-7 with two out in the top of the sixth and final inning on an opposite-field base hit just inside the right-field line.
Just as he did in righting the ship after the first inning, however, Measells reached back and induced All-Tournament first baseman Dustin Labit to ground out to third to end the inning.
Measells then collected the victory and his reward for continuing to battle when things weren't going his way when tourney MVP Cavan Cohoes singled home the winning run in the bottom of the frame.
"The umpire wasn't calling the pitches the way I wanted," Measells said recently. "I had to gut it out and rely on my defense."
Measells and Patch passed their gut-checks, earning their second straight D-I title. Patch lost just once in 2011, 6-5 to Region III co-champion Heidelberg, and peaked at tournament time.
"We looked the best we've looked all year," Measells said about those last winner-take-all games.
Next up for Measells is the European Senior League regional in Italy, followed by summer ball in California, where he'll be facing 80-90-mph pitching and honing his skills for Patch's three-peat try in 2012.
"We've got seven of our nine starters coming back," Measells said with satisfaction. "We had a lot of new people this year, and our leaders — Cavan and Quimby (and Measells himself) — helped turn them into a team."
With the best player in Europe among them, those seven will be a nucleus to be reckoned with in 2012.