D-II boys soccer
Marymount edges BFA, defends title
---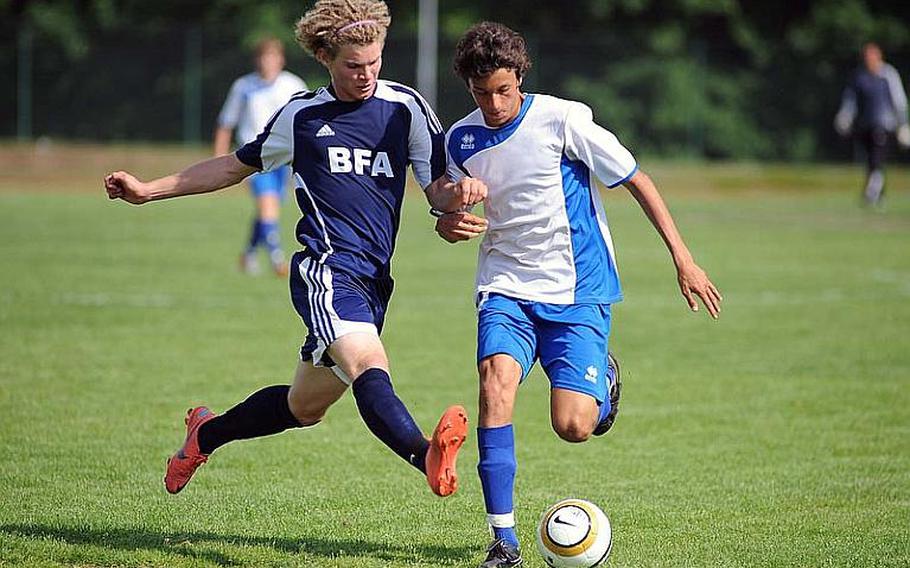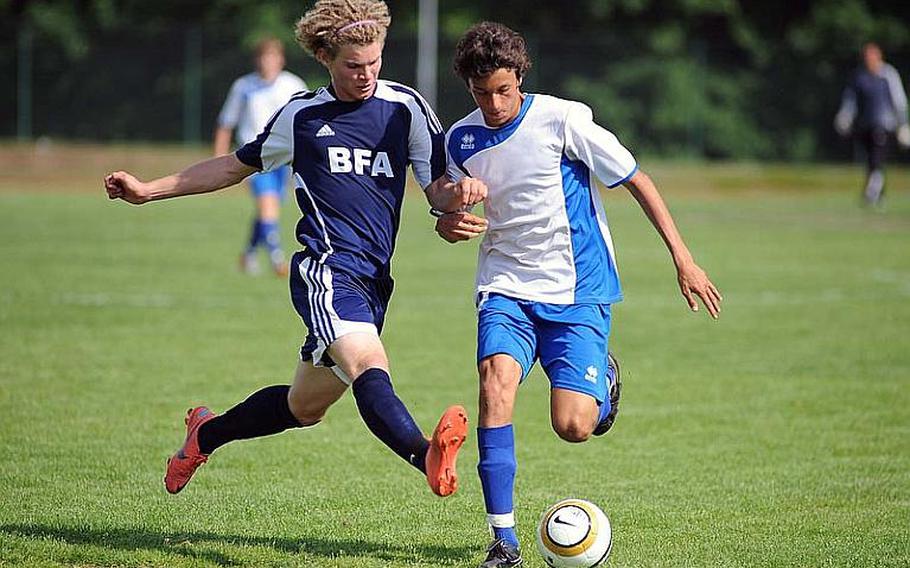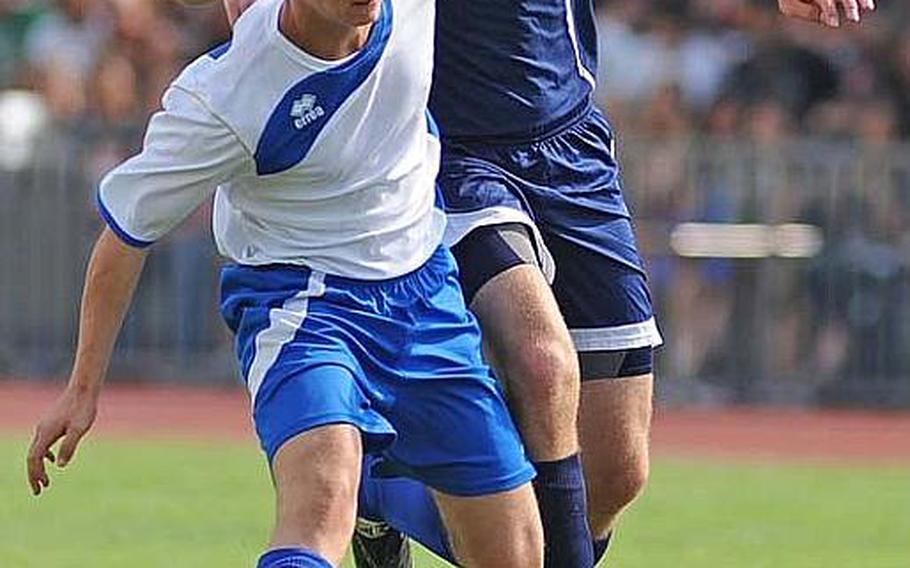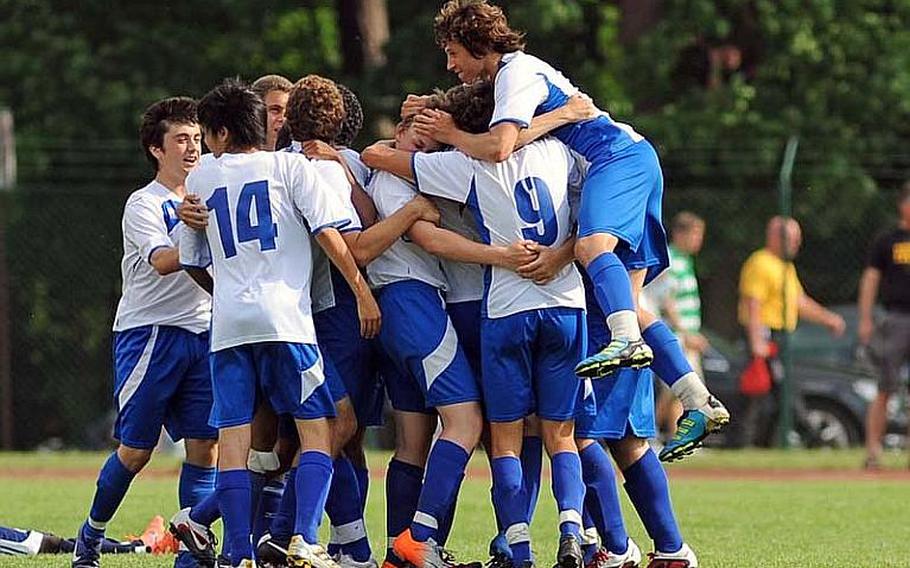 This article has been corrected
RAMSTEIN AIR BASE, Germany – A "very good, very technical" bunch of Marymount Royals needed every bit of that skill Thursday to claim their second straight European Division II championship with a 1-0 victory over the Black Forest Academy Falcons.
Junior striker Giovanni Formilli Fendi , the tourney MVP, outraced a defender to a long ball down the middle from his own end seven minutes into the game and lofted it over the head of onrushing Black Forest Academy goalkeeper Greer McCollum for the game's only score.
Forlilli Fendi, however, downplayed his signal contribution to the victory.
"We played together as a team," he said.
Having just one goal to show for all his runs was unusual for Formilli Fendi and the Royals, which shut out five of the six teams they played here and outscored the opposition by an aggregate score of 26-2.
"They were a high-pressure team," said Keivin Zarineh, the Marymount coach whose game plan Thursday was summarized to the instructions he gave to one of his substitutes: "Just get in there and run, run and run and fight for the ball."
The running part of the game was important because of the fitness level of the indefatigable BFA boys.
"They didn't let us play our normal game," said Zarineh. "They were a very fit team. They were very organized."
The only team to crack the Marymount goal during the tourney was neighborhood rival American Overesas School of Rome, which fell 3-2 in overtime in Wednesday's semifinals. Marymount downed AOSR 3-1 on May 5 in the teams' Region IV title showdown.
That second-seeded Marymount, which defeated AOSR in last year's title game, wasn't playing AOSR for the title again came as a surprise.
"We were confused," Zarineh said, "when we saw BFA beat them 3-0 on Monday. We had never seen them before."
The say plenty of them on Thursday, even though neither team exactly hammered on the goalmouth. BFA keeper MCCollum made just seven saves; Marymount keeper Alessandro Tonelli was called on to make just three.
One of those was crucial, however. In the last five minutes, Tonelli slid quickly to his left to stop a BFA drive which would have tied the game.
The outcome left Marymount unbeaten on the field for 2012. The Royals' only loss was a 1-0 forfeit to Vicenza on April 21 brought about by too few players being available for the trip because of international baccalaureate commitments.
"I'm very happy," Zarineh said, "to have such a good team, such a technical team. We're like a family."
CorrectionBlack Forest Academy's Trey Pringer was misidentified in a picture caption in an earlier version of this article.
---
---
---
---