S&S Athletes of the Year: Europe cross country
Mahlock, Robertson ran away from the packs
by
Kent Harris
November 30, 2010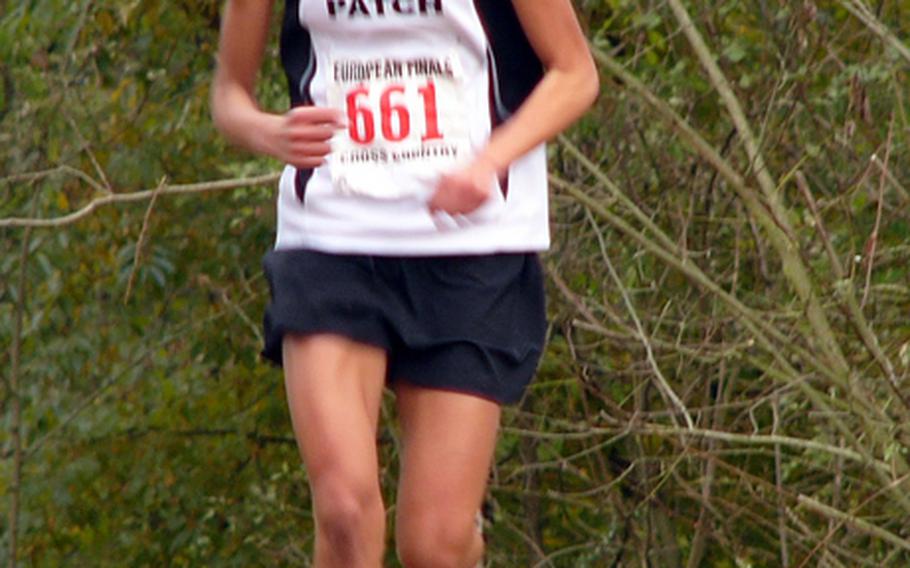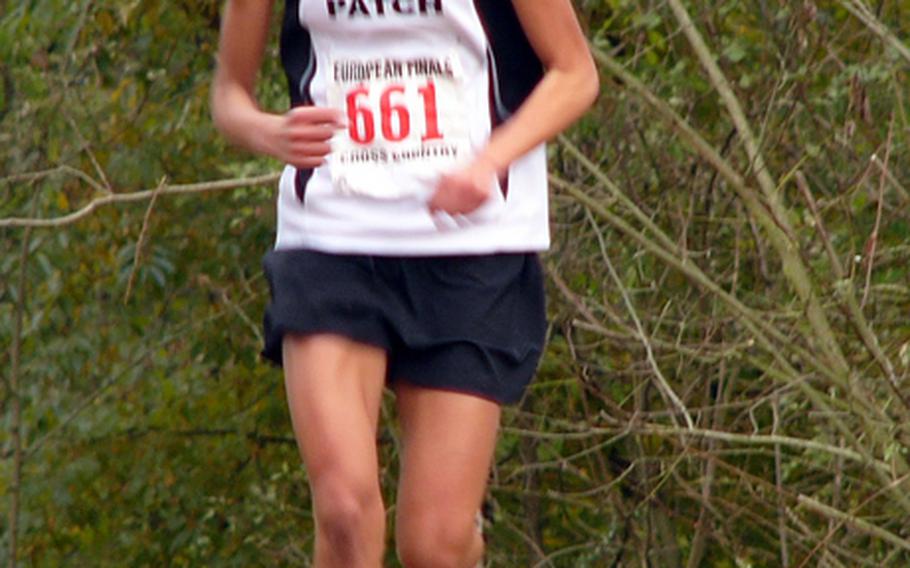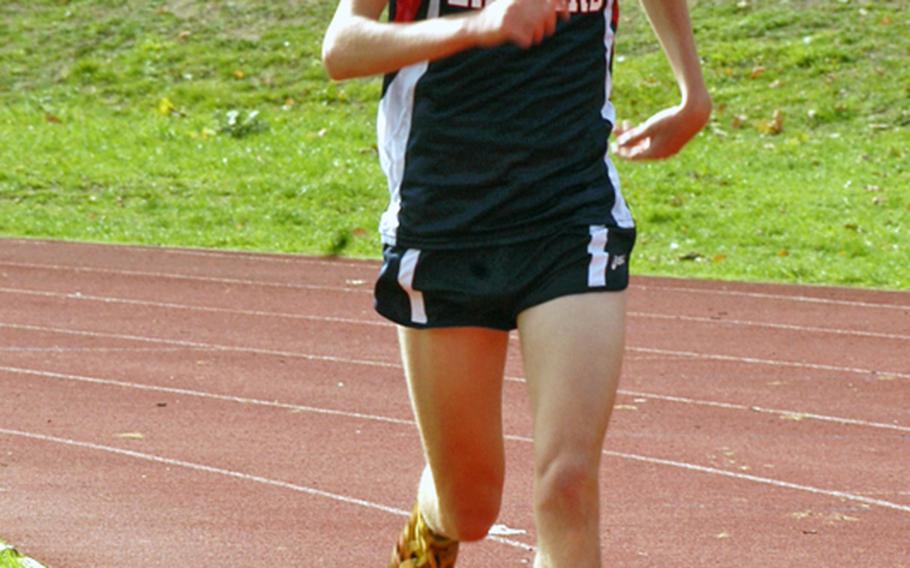 Beginning this season, the Stars and Stripes staff, with input from various coaches, is selecting top players in each high school sport played across Europe.
The more dominant an athlete is in cross country, the more time she or he will be spending alone.
That's the way it usually works out for the best high school runners in Europe, and Patch sophomore Morgan Mahlock and Lakenheath senior Archie Robertson were no exceptions this season.
Mahlock and Robertson were far ahead of the field in weekly competitions that feature a handful of schools from the same region competing against one another.
"It's so easy not to run hard when you're so far ahead," said Lakenheath coach John Gilmore. Cross country is generally a painful sport and who wants to cause themselves more pain when they don't have to?
So it was up to Robertson and Mahlock, Stars and Stripes' cross country athletes of the year for Europe in 2010, to come up with their own motivations.
"I'd ask the officials at every course what the course records were," said Mahlock, who broke three of them in her first year of competing in Europe. "I love flat courses. You can see what's in front of you and what you're going to run over."
Some courses were fairly flat, while others had hills. That made it difficult to compare times with other runners competing in different races on the other side of Europe.
But Robertson knew he was in a tough race in the European championships, barely managing to hold off Aviano's Sean Wilson at the finish line. The difference probably came down to motivation. Robertson had finished second as a junior and didn't want to end up second again.
"I just know I didn't want to get beat in my final year," he said.
"He's a smart kid and very competitive," Gilmore said. "If he doesn't do well in one race, he'll come back and beat you in the next one."
The next one for Robertson will be in college, if all goes according to plan. His winning time of 16 minutes, 24.89 seconds doesn't put him among the top runners in the States this year, Gilmore said. But that just provides more motivation.
While attending high school in Virginia, Robertson barely made the team as a freshman, but was challenging for top runner his sophomore year before moving to Europe. So he said he thinks he can take the same approach and walk on at a Division I school.
College is a few years more down the road for Mahlock, who won the championship by more than 30 seconds in a time of 19:44.03. Her best time during the season was 18:37, more than a minute better than when she was running as a freshman in Pennsylvania. Before that, her family — mother Lorna is a lieutenant colonel in the Marines — lived in Southern California.
"The courses (in the States) really aren't that much different," she said. "I don't know why I've run better over here. I think it's mental."
She's still growing physically as well, and both her parents are taller than her current 5 feet 6 inches.
Mahlock said she has to improve both physically and mentally if she wants to run in college. One big reason she wants to is her desire to be part of a team. She said she enjoys the bonds that form between teammates.
That's an interesting twist coming from someone who spends so much time in races running by herself.
---
---
---
---