D-III volleyball final
Luna-led Admirals capture another title
by
Mark Patton
November 5, 2011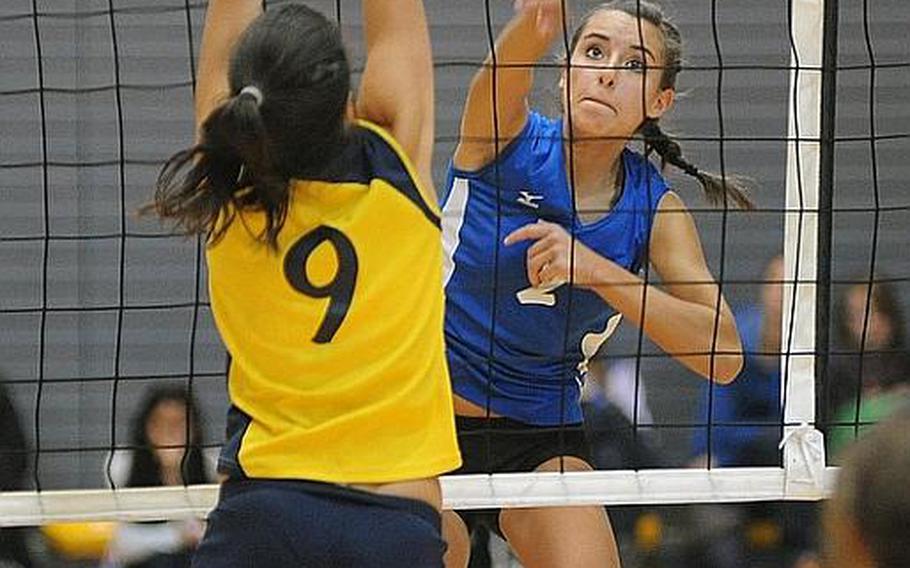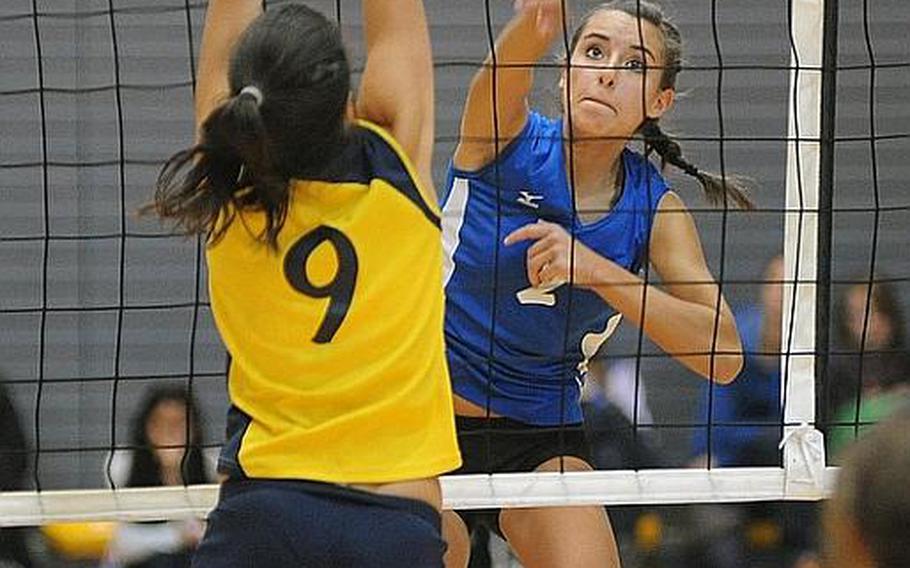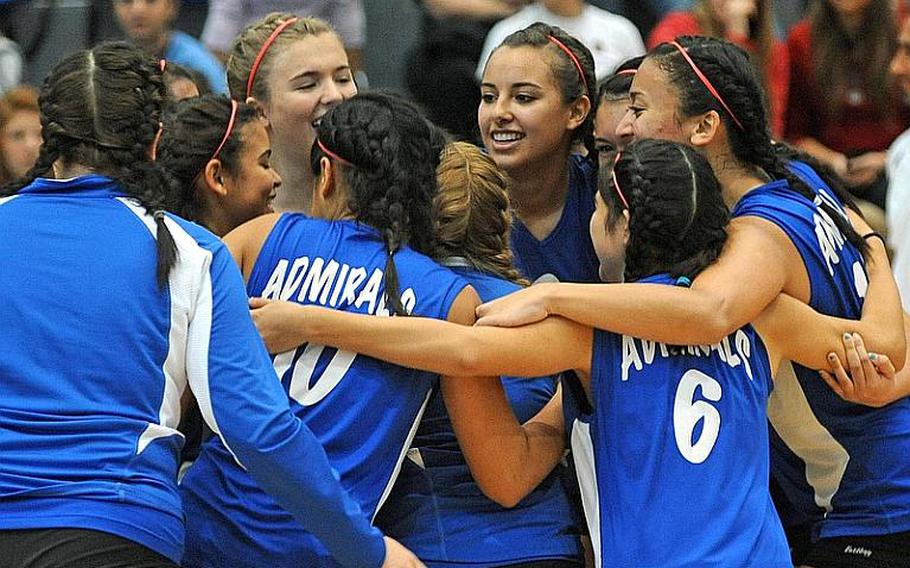 RAMSTEIN AIR BASE, Germany - The Rota Admirals came into Saturday's match against the International School of Florence seeking a second straight Division III volleyball title.
In order for that to happen, they had to figure out a way to stop the feisty and technically proficient Florence squad.
The Admirals did just that, making use of their most potent weapon, the cannon-like arm of All-Europe sophomore Aspen Luna, to sink the Wild Boars in straight sets; 25-19, 25-13 and 25-15.
The opening set was the hardest fought, as Florence tipped and dumped balls into holes in the Rota defense.
After drawing within three points deep in the first set, Rota senior setter Yesenia Solis rallied her teammates by serving for four straight points, the last one punctuated by a Luna kill - one of her 16 on the day. The Admirals never looked back.
Rota coach Melinda Luna made some adjustments between sets, pulling back those not blocking to better cover the middle of the court. And she gave her green light for an all out assault.
"I told Yesenia to get it to the power hitters," the Admirals coach said.
Solis more than complied with her coach's orders, she perfected them 26 times. Her assists total wasn't something that was on the setter's mind following the match, though.
"This championship is extra special," Solis said, following her final match in an Admirals uniform.
Florence was overwhelmed by the power coming its way following the Rota adjustments and started to commit mental errors. It was much the same for most of the third set, with Rota up 18-9, when Florence started to make things interesting.
The Admirals started to drift away from their power game and the Wild Boars used the Admirals caution to reel off three straight points to draw back into the set and give Florence players a much needed confidence boost.
Two straight Luna kills sucked all the wind out of the Florence sails, though, as Rota, sporting French braid hairdos, walked out of Ramstein's Southside gym as champions.
"Every championship we wear French braids," said Rota junior Natalia Rivera, who finished with 5 kills and 4 aces.
"I'm really proud of the team, we really worked hard," Luna said.