Loney's game, desire earn Stripes' recognition
by
Rusty Bryan
March 9, 2011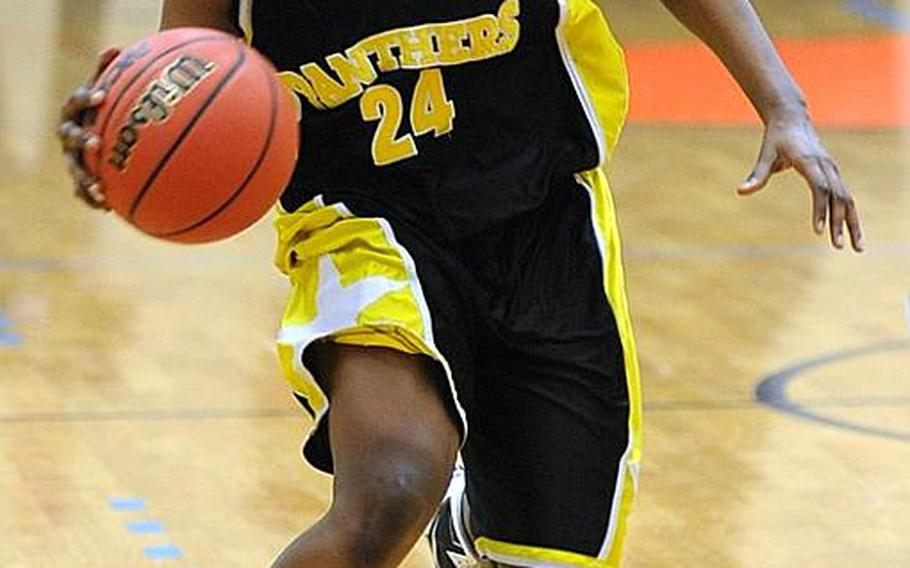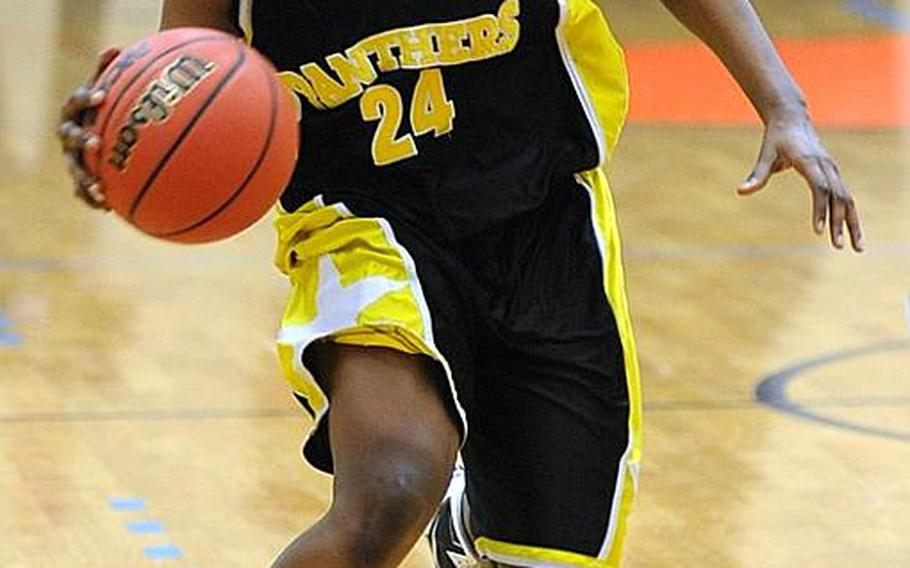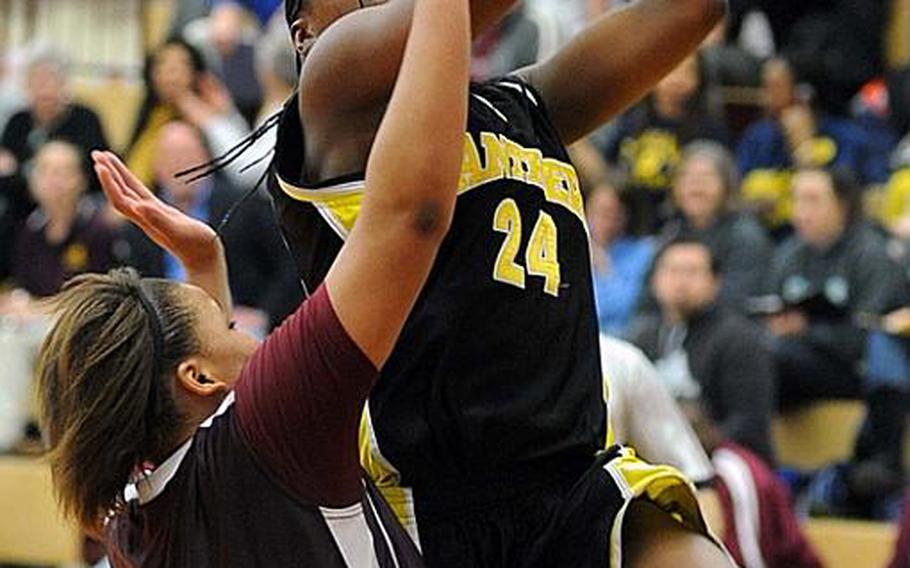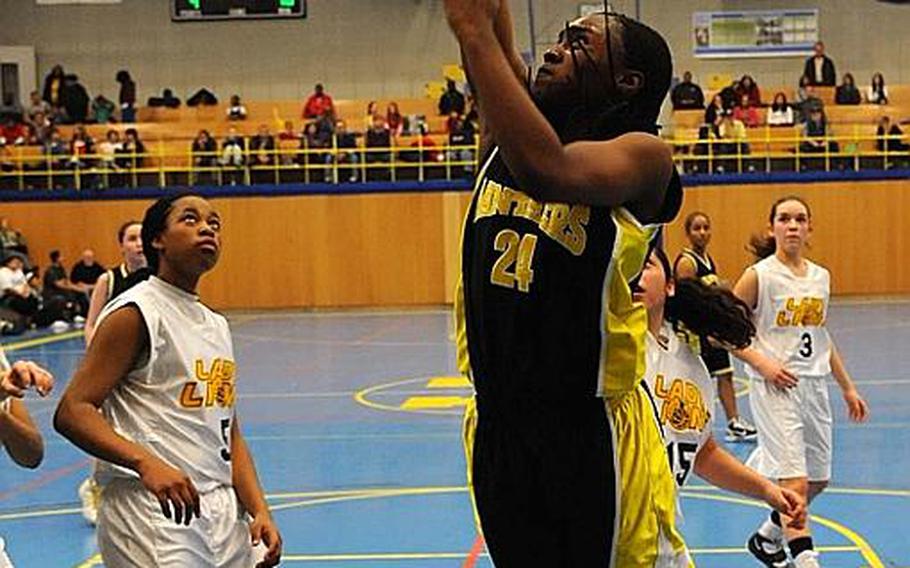 As far as Patch coach John Kohut is concerned, All-Europe junior guard Janelle Loney is more than just Stars and Stripes' 2011 female basketball player of the year.
She's one for the ages.
"In my 30 years of coaching, she's one of the top five players, male or female, I've ever coached," Kohut, who guided the Lady Panthers to the school's first European basketball championship in his first year at the helm, said Tuesday by telephone.
Kohut made his remarks after a season that saw Loney average almost 20 points, 4.5 steals and just under six rebounds per game for the Division I champs, who finished the season 17-3.
Loney reached those totals despite a schedule that included eight games against D-II teams, in which the object often became holding down the score.
A better indication of the kind of player Loney is came in Patch's six D-I tournament games last month, especially the final two. The Lady Panthers turned back previously unbeaten and top-seeded Wiesbaden, 41-31, behind 30 points and seven steals by Loney, then avenged themselves, 64-52, against Vilseck in a title game punctuated by 30 more points and seven more steals by Loney.
"It was fun," Loney said by telephone last weekend about defeating Wiesbaden, a team that the Lady Panthers hadn't beaten in two seasons, and Vilseck, which stunned Patch, 48-37, in a pool game on the second day of the tournament. "We wanted to get back at them."
Patch avenged a 48-40 loss at Kaiserslautern on Dec. 3 by downing the Lady Raiders the next time they played, 46-26, in a must-win pool-play game in the tournament. And after losing, 47-42, at home Feb. 11 to Heidelberg, the Lady Panthers won the next day in a 56-36 romp at Heidelberg.
Kohut wasn't surprised. From the first time he saw Loney at practice last November, he knew his first Patch team had something special.
"I was amazed at how poised she was," Kohut recalled in Tuesday's phone call. "Nothing rattled her."
Certainly not the shocking loss to Vilseck, a team Patch throttled - 62-18 and 52-37 - in January.
"We weren't all that awake," Loney chuckled about the upset game, which tipped off at 8:30 a.m.
That all changed the following Saturday night.
"We were trying to play our best," she said of the Vilseck game that mattered most. "We wanted to play together, to play as a team."
Patch assistant Chris Ferguson, also in his first season with the Lady Panthers, said togetherness is what Loney's all about.
"She has a desire to make others better," he said in a Tuesday phone call.
Loney, who was praised by her coaches for her work ethic and willingness to study films to help her team, honed her skills last summer, when an AAU stint in Orlando,Fla., forced her to elevate her game, according to her mother, Harriett.
"She had to play a bigger game than she had played in Europe," her mother wrote in an e-mail. "And that she did. She scored 25-30 points in several games…."
According to Kohut, Loney's far more than just a scorer.
"She's a good listener," he said of Loney, whose devotion to the study of game films helps her help the team correct errors. "When the defense is collapsing on her, she pays attention what we tell her the options are. She'll go with the game plan, knowing full well she'll be hammered on every play."
Loney plans to play AAU ball again this summer, and doesn't intend to confine her gains to herself.
"Hopefully," she said, "I'll be able to help the team with what I've learned."
---
---
---
---