Far East roundup
Loisel leads record-breakers on the Pac track
---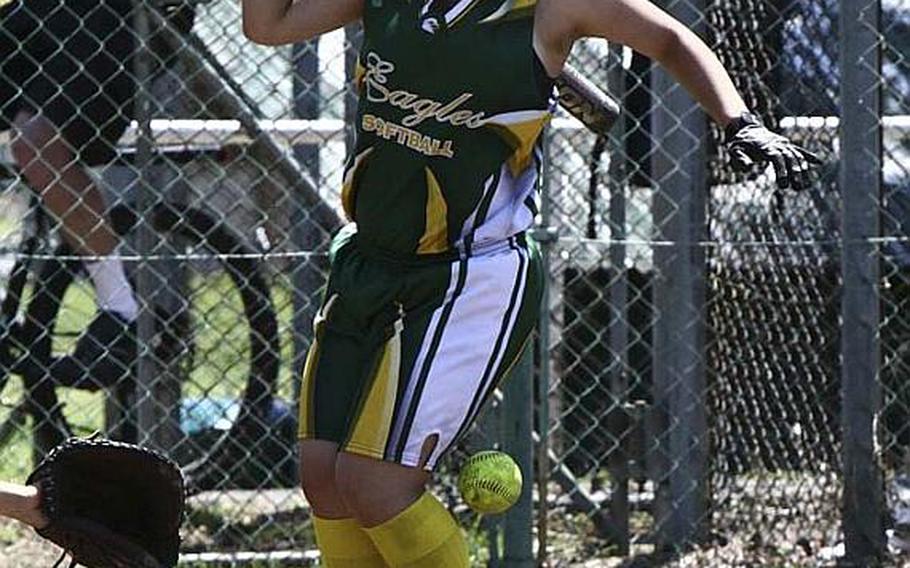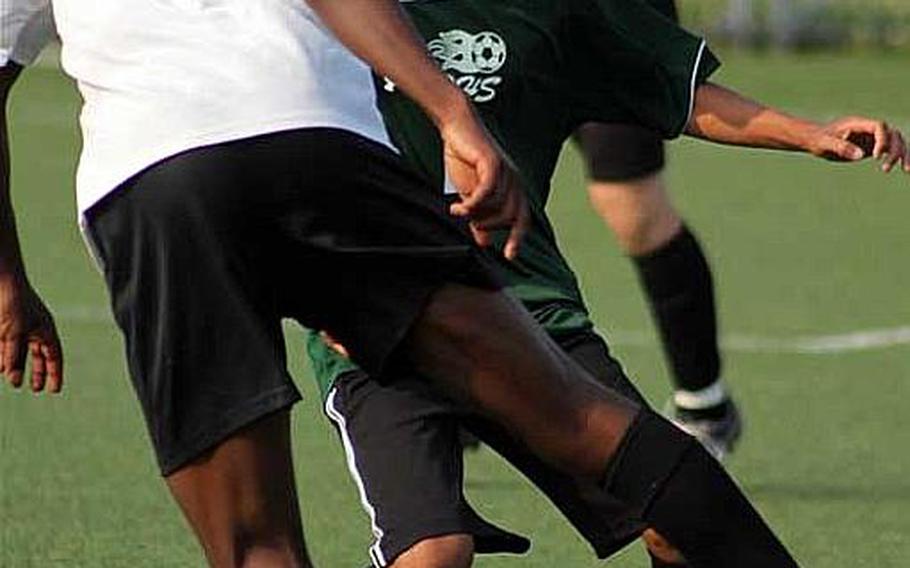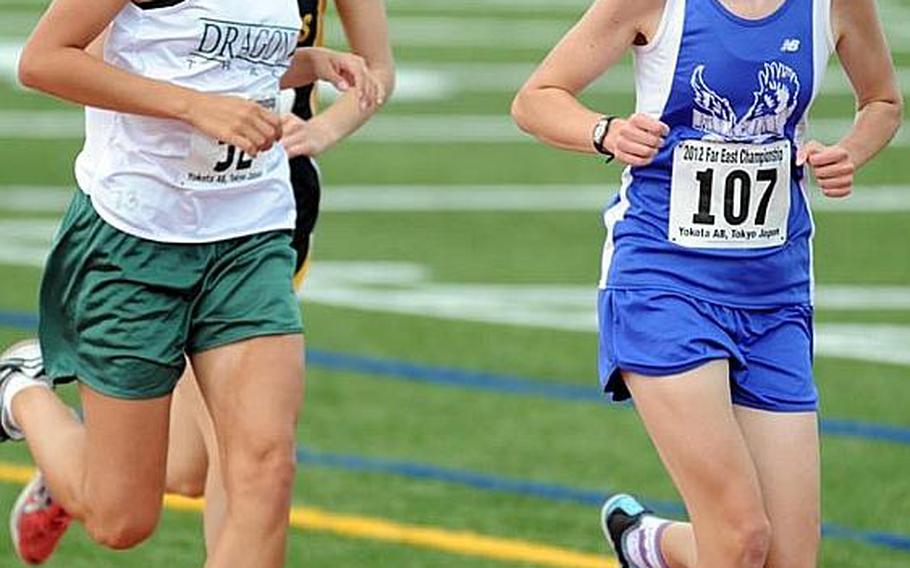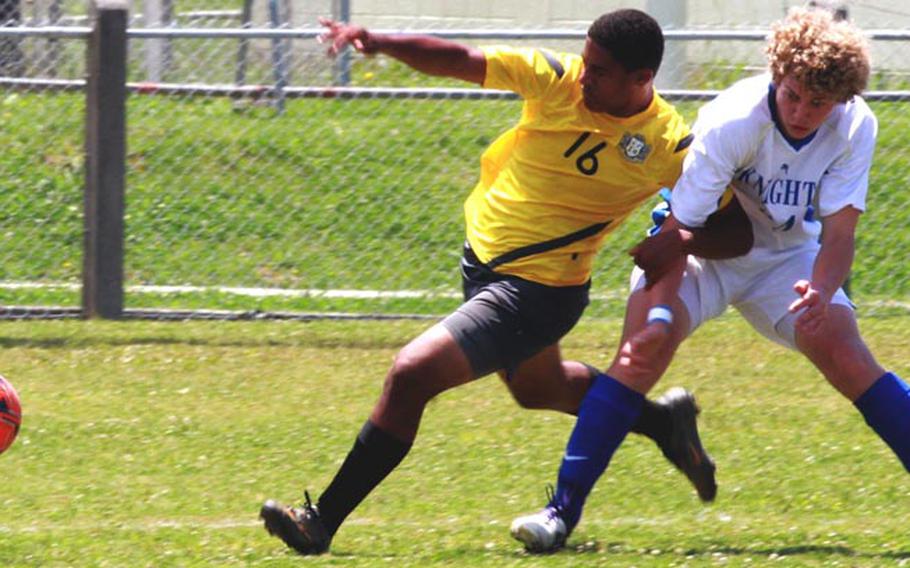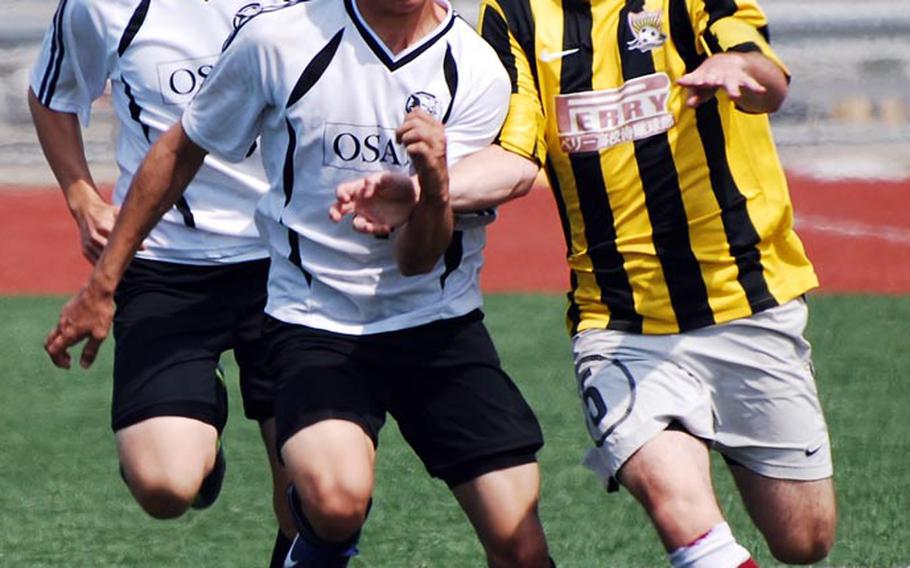 YOKOTA AIR BASE, Japan – Even a right shin injured when colliding with a hurdle earlier in the day couldn't keep versatile Stefani Loisel from assailing the Far East High School Track and Field Meet record book Wednesday.
The Guam High senior led a massive record rewrite – 11 meet standards tumbled, seven in preliminary races - with Loisel topping the 200-meter dash mark and her own 300 hurdles record.
"Phenomenal," Panthers assistant coach Ben Leon Guerrero said of Loisel, Guam's All-Island hurdles and short sprints champion. She clocked 47.48 in the 300 hurdles and 26.07 in the 200.
"The work she does on the track is spectacular to watch. You can see what she puts into her running. Even if she puts up top times in meets, she's still not satisfied and works harder to improve. She's amazing."
All that came after Loisel was disqualified from her signature event, the 100 hurdles, after colliding with a hurdle and cutting into the next lane. She injured her shin, but refused to give in to the pain.
"It hurts, but when I'm on the track, I try not to think about it," Loisel said.
First-year senior thrower Christian Garner of Zama American uncorked a 33.12-meter toss in the discus final. That broke the old record by more than four meters.
"Awesome," Zama coach Carman Wilson said of Garner, who plans to walk on at Arkansas-Pine Bluff. "I'm very proud of her. Fabulous. I'm sorry to see her leave."
In front of her grandmother Linda, who flew in from Cookville, Tenn., to see her perform, two-time Far East cross-country champion Amanda Henderson of Seoul American destroyed the 3,000 meet mark, clocking 11:03.76 in the final, nearly nine seconds better than the old record.
Liz Thornton was one of two American School In Japan record breakers, leaping 4.92 in the long jump, a quarter meter better than the old record, while the 3,200 relay team clocked 10:24.57, 25 seconds better than the old record.
In two instances, meet records were broken twice in preliminaries within a five-minute span. Dustin Kimbrell of Nile C. Kinnick and Fred Gustafsson clocked 41.34 and 40.87 in consecutive 300 hurdles heats. American School In Japan's Jenna Doyno ran the 400 in 59.95, only to be beaten moments later by Kinnick's Val James in 59.18.
James' effort came after she'd been in the States on three weeks' emergency leave and had not trained at all. "To come back and do something like that, that's crazy," Red Devils coach Al Garrido said.
Kadena's girls relay teams wiped the 400 (50.03) and 1,600 (4:12.61) records off the books. Winding up the record procession was Preston Brooks of Yokota, edging out the old 200 mark of 22.66, clocking 22.41.
Why go full out in preliminary heats and risk not being ready for the finals the next day?
"It shows everybody what we can do," Brooks said. "It's just a taste of what we can do. It will be a real show tomorrow."
Upsets dot the diamond, pitchOff the track, upsets abounded on the softball and baseball diamonds as the playoff rounds began and as soccer pool play ended.
¬¬-- Thought to be rebuilding after losing nine starters last season, Chris Horton and Seoul American's baseball team shocked pre-tournament favorite Kubasaki 8-2 in the semifinals. The Falcons face three-time Division I finalist Kadena in Thursday's title game.
¬¬-- After slumping in pool play, Zama American's girls softball team surprised E.J. King 6-4 behind Brooklinn McElhinney, who had not pitched in six weeks before Far East. The Cobras had been unbeaten in Division II pool play. In Division I, Kubasaki held off Kinnick 14-11, assuring at least one Okinawa team in Thursday's final.
¬¬-- Organizers thought they'd had the top three playoff seeds locked, until Kadena's boys soccer team came alive, winning its last three pool play matches, including a last-second 2-1 stunner over Guam High on Nick Rogers' header in the closing seconds.
Colorado-Mesa journalism major Stanley Schrock contributed to this report.
---
---
---
---